Block Party
Diesel celebrated the opening of its new flagship store by blocking off traffic on Melrose Place and setting up a tented garden party.
June 29, 2007
While an army of check-in staffers and security guards prevented uninvited guests from getting into Diesel's West Coast flagship store launch, the party's giant tent—which closed off a portion of Melrose Place to traffic—was designed to look as if event-crashing hipsters had taken over the venue. Diesel USA's manager of creative services, Gala Magrina, worked with
Stoelt Productions
to create a high-end garden setting infused with kitschy touches to mirror the contrasts found within the Italian clothing brand's new store design. (The space juxtaposes masculine and feminine visual elements, as well as mechanical and natural ones.)
Invitations to the May 30 garden party featured elaborate calligraphy overwritten with phrases like "Let's Crash it," and what looked like a handwritten "BBQ" scribble in lieu of a crossed-out mention of hors d'oeuvres. Indeed, guests found an elaborate barbecue spread that included hot dogs, kebabs, and ribs served up by a crew of servers in white jeans and faux tuxedo T-shirts.
But it wasn't all casual wear and down-home cooking, as the interior of the store offered a swanky setting with greeters dressed in white vintage tuxedos passing out white corsages, boutonnieres, and champagne. A quartet of similarly attired musicians entertained attendees as they perused the new store, playing classic rock songs for a quirky marriage of edginess and sophistication.
The Misshapes and Hot Hot Heat also entertained guests, performing sets onstage inside the tent. While the 16th-century baroque furniture within the tent didn't exactly scream rock 'n' roll, guests were encouraged to engage in rock-star-like behavior by jumping up and down on Victorian beds stationed in front of the stage or taking their turn on a golden mechanical bull.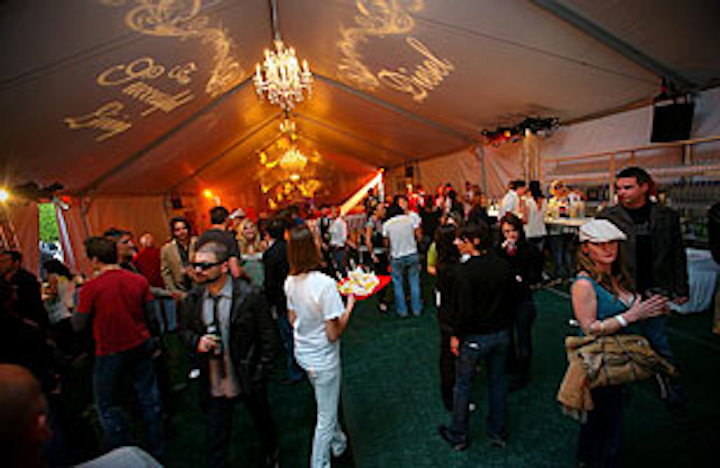 Photo: Vero Image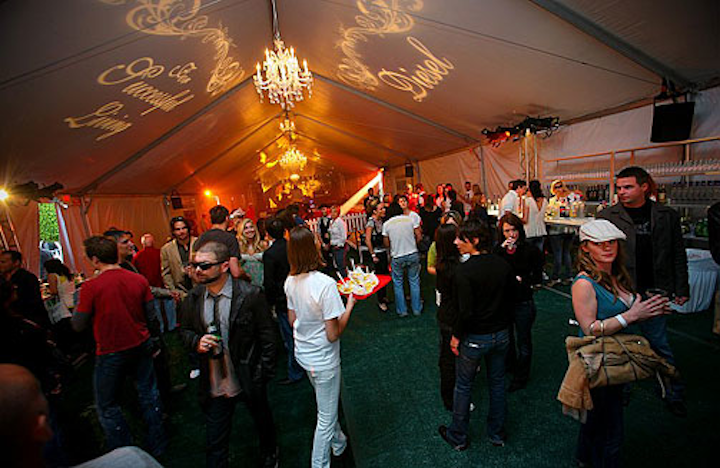 Photo: Vero Image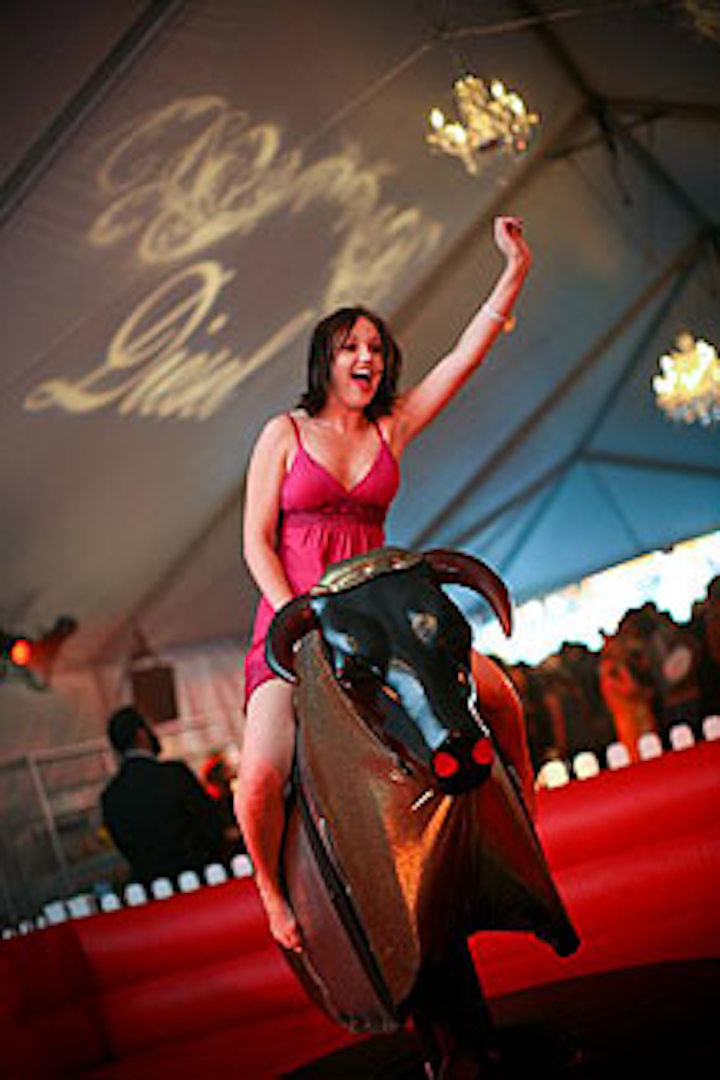 Photo: Vero Image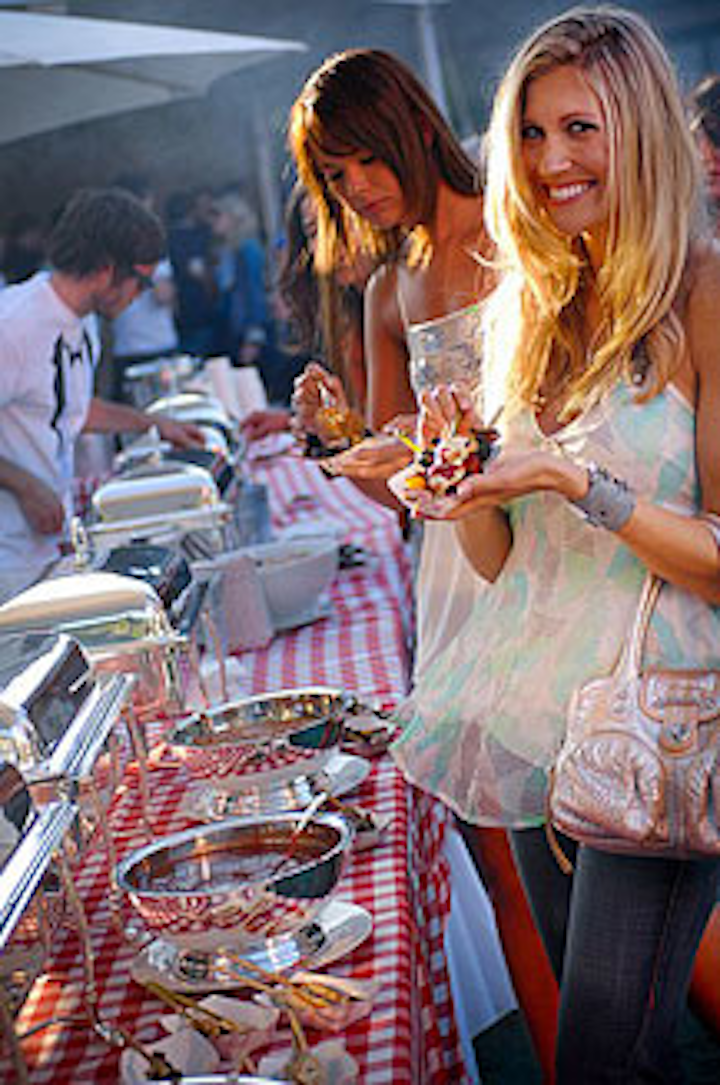 Photo: Vero Image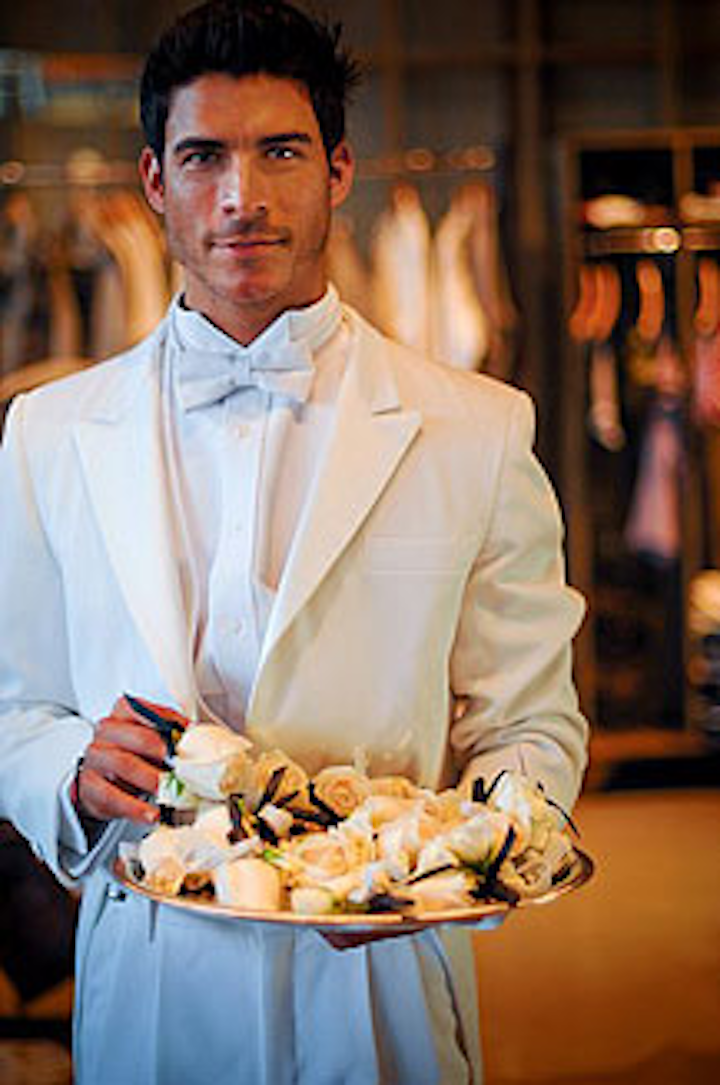 Photo: Vero Image
Featured Venues/Suppliers: