25 Events Pros to Follow on Twitter
Here's our (highly subjective) list of active Twitter accounts sharing information of use to meeting and event planners.
August 25, 2015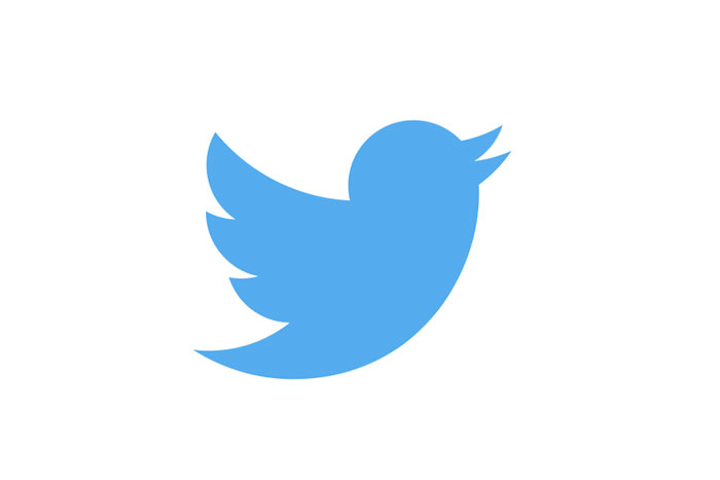 Last month we shared our suggestions of some follow-worthy accounts on Instagram. This time we're tackling Twitter. With more than 316 million active users each month, Twitter provides a steady stream of thought leadership, innovative solutions, trends, and other ideas for event and meeting professionals. These 25 accounts (in no particular order) regularly post useful, interesting content for those in the industry. We also looked for accounts that have more than 1,000 followers.
This is certainly not an exhaustive list, so please share suggestions of accounts to follow by tweeting with the hashtag #BizBash. (You can also follow @BizBash and our C.E.O. @DavidAdler too.)
@IMEX_Group
IMEX Exhibitions hosts events in the United States and Europe for the incentive travel, meeting, and event industry and shares content on those topics.
View & download a selection of presentations from the #IMEXeducation programme http://t.co/vfMi2UIyiE pic.twitter.com/50zyYtl8Bd

— The IMEX Group (@IMEX_Group) August 21, 2015
@IssaJouaneh
This is the personal account of Issa Jouaneh, senior vice president and general manager of American Express Meetings & Events.
American Express Meetings & Events is seeking to partner with #meetingprofs and #eventprofs enterpreneurs. Info: https://t.co/68prgF0b8s

— Issa Jouaneh (@IssaJouaneh) August 23, 2015
@Eventbrite
The self-service ticketing platform shares articles, photos, and other information related to events around the world.
Three tools that successful event organizers use to make sure their events are consistently sold out --> http://t.co/g8FvQ58a4o

— Eventbrite (@eventbrite) August 20, 2015
@S_McKinley
Shawna McKinley, MeetGreen's director of sustainability, tweets her take on events and green trends.
Love these cute itty bitty hotel compost bins. Well done @Deltas_in_Hfx! pic.twitter.com/MbSd9m5qjm

— Shawna McKinley (@s_mckinley) August 23, 2015
@SocialTables
The event planning software company tweets about a variety of event technology, design, and planning topics.
When you think #catering trends, what do you envision? See if it matches our #trends list: http://t.co/DGXq8QImKH pic.twitter.com/LQAxyTzu1X

— Social Tables (@socialtables) August 23, 2015
@MMcAllen
Mike McAllen is co-founder of Grass Shack Events & Media and one of the founders of Eventcamp.org, MeetingsPodcast.com, and AVforPlanners.com.
Is Goal Setting Getting In The Way Of Your Success? http://t.co/P3KJdqcaqR cool stuff. #eventprofs

— Mike McAllen (@mmcallen) August 18, 2015
@LizKingEvents
Liz King's planning firm focuses on how technology can enhance events; she's also the founder of TechsyTalk and PlannerTech.
Event Tech of the Week: @guidebookapp http://t.co/zL96dOb3PV

— Liz King (@lizkingevents) August 20, 2015
@SparksMarketing
The official Twitter account of Sparks, a global event marketing agency.
Discover 2 philosophies that will help make your tradeshow booth stand out. #tradeshowmarketing #sparksmarketing http://t.co/jI6NAGKhNL

— Sparks (@sparksmarketing) August 18, 2015
@AJSlavin
Amanda Slavin is C.E.O. and founder of CatalystCreativ, which creates millennial-focused experiential marketing activities for brands, cities, and movements.
Thanks @Inc and @women2 for publishing my article on #generationz http://t.co/Hgc8RiTFcN

— Amanda Slavin (@AJSlavin) August 13, 2015
@CorbinBall
Consultant Corbin Ball tweets primarily about technology impacting meetings, trade shows, and other events.
The Corbin Ball, CSP,CMP Daily is out! http://t.co/6RErD7tELl Stories via @HoneymoonGondol @bitrix24 @IBTMevents

— Corbin Ball, CSP CMP (@corbinball) August 18, 2015
@Caravents
Cara Kleinhaut is founder and owner of Los Angeles-based Caravents.
Make one, give one. Add a donation element to your guest experience to get everyone feelin… http://t.co/9lZHgxLVaP pic.twitter.com/dOMmYDU7hI

— Cara Kleinhaut (@Caravents) August 20, 2015
@FreemanCo
Freeman provides marketing solutions for all types of face-to-face events and shares tweets about industry news and trends.
Don't miss @FreemanCo's @melindakendall present "Best Practices for Show Floor Engagement" 8/22 at 9:00 am #IAEESE2015.

— Freeman (@FreemanCo) August 20, 2015
@EventMB
"Education, innovation, and inspiration" from Julius Solaris, founder and editor of Event Manager Blog.
How to Find Superstar Volunteers For Your Next Event http://t.co/rXRGfVNYfh by @kellimwhite #Eventprofs #Volunteers pic.twitter.com/180g38m5hZ

— Event Manager Blog (@EventMB) August 24, 2015
@PCMAHQ
Official twitter account of the Professional Convention Management Association.
Delaying the need for @periscopeco? Check out why you need to get ready for it now: http://t.co/pIkNPtMVcV #eventprofs #livestream

— PCMA (@pcmahq) August 21, 2015
@KManfredi
Katherine Manfredi shares information about a variety of event-related topics such as venues, destinations, and sustainability.
Fast News 4 #Eventprofs & Greenies is out! http://t.co/fMB2MPn5Ab Stories via @michelletayton @FreshMontgomery

— Katherine Manfredi (@KManfredi) August 24, 2015
@TSNN_Rachel
Official twitter account of Rachel Wimberly, president and editor in chief of Trade Show News Network.
Want to Have a Successful Booth? Create a Memorable Attendee Experience! https://t.co/0fAh3GlgY8 - #asae15 had some really great booths!

— Rachel Wimberly (@TSNN_Rachel) August 18, 2015
@ASegar
Tweets from Adrian Segar, founder of consulting firm Conferences That Work and author of the book of the same name.
Parallels between the evolution of journalism and events http://t.co/fh5dVr8Q3k #eventprofs #assnchat #pcma

— Adrian Segar (@ASegar) August 24, 2015
@Cvent
Cvent, a maker of cloud-based solutions for planners, shares information about event management best practices, site selections tips, industry news, and company updates.
Congrats to the cities that made our Top 50 #Meeting Destinations list! View them: http://t.co/XVF1o2qW3y #events

— Cvent, Inc. (@cvent) August 24, 2015
@JeffHurt
Jeff Hurt, executive vice president at Velvet Chainsaw Consulting, tweets from his personal account about meeting design, education strategies, digital trends, social media, and more.
Implicit vs. Explicit: Beyond the Badge Mass Personalization by @velchain #eventprofs #pcma http://t.co/Tt0eFsEqZz

— Jeff Hurt (@JeffHurt) August 22, 2015
@MichelleBruno
Michelle Bruno, principal of Bruno Group Signature Events, shares her take on events, technology, and marketing.
IBTM Technology and Innovation Watch: new name and entry forms. Got some cool #eventtech? Enter by Sept. 4. http://t.co/ztyj8KLYa7

— Michelle Bruno (@michellebruno) August 7, 2015
@GPJExpMktg
The official Twitter account of George P. Johnson experiential marketing agency.
This beautiful @Carhartt space is hoppin' at @OutdoorRetailer in Salt Lake City, UT! #experience #partners pic.twitter.com/I3XBwsG4Vd

— George P. Johnson (@GPJExpMktg) August 7, 2015
@TheToddGroup
The official Twitter account of the Todd Group, an event management and production firm based in Los Angeles.
It's been a busy weekend for our team! Our last event of the weekend at @ViceroySM ! #cabanaparty #events pic.twitter.com/AnMJAlXWLz

— The Todd Group (@thetoddgroup) May 31, 2015
@TahiraCreates
Tahira Endean, QuickMobile's manager of events, tweets her take on industry events and trends from her personal account.
One of the reasons I was happy to be a Top 5 Women in #EventTech is because I have been living this a LONG time http://t.co/N68UiIQJgt

— Tahira Endean CMP (@TahiraCreates) August 16, 2015
@EventsUncovered
Silvia Pellegrini is a London-based planner sharing ideas and solutions from around the world.
4 Ways To Increase Sales Through Social Media. #socialmedia http://t.co/eKXSVXKCBg

— EventsUncovered.tv (@EventsUncovered) August 21, 2015
@EventFarm
Event Farm provides branded invitation, ticketing, and guest registration experiences for events and tweets about a variety of industry topics.
Proving #EventROI: How To Start Thinking About Your #EventData http://t.co/I95LV3mJC0 pic.twitter.com/pgBc1bIpGS

— Event Farm (@eventfarm) August 23, 2015