Central Park's Ghostly Halloween Ball
November 4, 2003
Ron Wendt
and
Philip MacGregor
of
Ron Wendt Floral and Event Design
transformed
Rumsey Playfield
into an 1850s-themed evening filled with traces of old world haunts for the
Central Park Conservancy
's annual
Halloween Ball
, which was planned by
Samantha Burwick
,
Jennifer Pucci
and
Paola Zanzo
of the Central Park Conservancy. The theme was inspired by a fictitious story tied to the park's 150th anniversary. "1850 was the year that Central Park had its first Halloween Ball. But the invitations got lost in the mail and didn't arrive until three years later," Wendt said. "So the main room had to be decorated to look like the party sat around for three years waiting for its guests to finally arrive." The decor mixed faux spiders, cobwebs, antique gates and overgrown shrubbery placed throughout the event.
The costumed crowd of guests that arrived at the sorcerer's tent found two Central Park mounted policemen that had been transformed by theater director
Patrick Trettenero
into headless horsemen for the evening's festivities. Inside the tent, actors dressed in period costumes performed on raised platforms during the cocktail hour. "I wanted to haunt the party with the Victorian ghosts that would have attended the ball," Trettenero said. Keeping with the Halloween celebration, treats such as fresh oranges, apricot gummy rings and candy corn were set in giant martini glasses located on all four sides of the bar.
Through a double-arched hedge covered with ivy, the dining room had an enchanted garden evening atmosphere modeled after Miss Havisham's overgrown garden in
Great Expectations
. The entryway was covered in black Astroturf and lined with four ornate statuaries, and smoke and fog billowed across the dance floor throughout the evening.
Each table featured one of three different centerpieces: candelabras covered in cobwebs, statuaries with twig branches wrapped with wild ivy and spider webs, or garden urns filled with overgrown ivy and twigs. The tables themselves were covered in a two-tone purple and wine-colored bengaline moire fabric. Red velvet slipcovers covered ballroom chairs with a black crackled surface. Large chandeliers featured flickering bulbs and shades strung with crystal beads and topped off with spider webs and large faux spiders. Ripped fabric was even draped from the tent poles to the chandeliers.
Antique iron gates, faux hedges, tombstones, statuaries and 63 dinner tables surrounded the central dance floor. Wendt projected spiders and webbing with gobos and colored lights onto the tent walls. "In keeping to the theme and tale behind the night, we tried to authenticate the Victorian colors from that era while incorporating elements of an old-world garden undisturbed for three years," Wendt said.
Restaurant Associates
brewed up the evening's menu, which offered two different kinds of martinis during the cocktail hour: one garnished with a purple sugar rim and the other with .phpberries. Dinner began with a baby lettuce salad with chevre, grapefruit, and mandarin oranges served with a dried orange and port vinaigrette, followed by a sugar-rubbed filet mignon and braised short rib in merlot sauce served with horseradish mashed potatoes and an assortment of vegetables. A trio of creme brulees accessorized with a chocolate sorcerer's cap followed for dessert.
—
Jim Shi
Read our coverage of last year's Halloween Ball...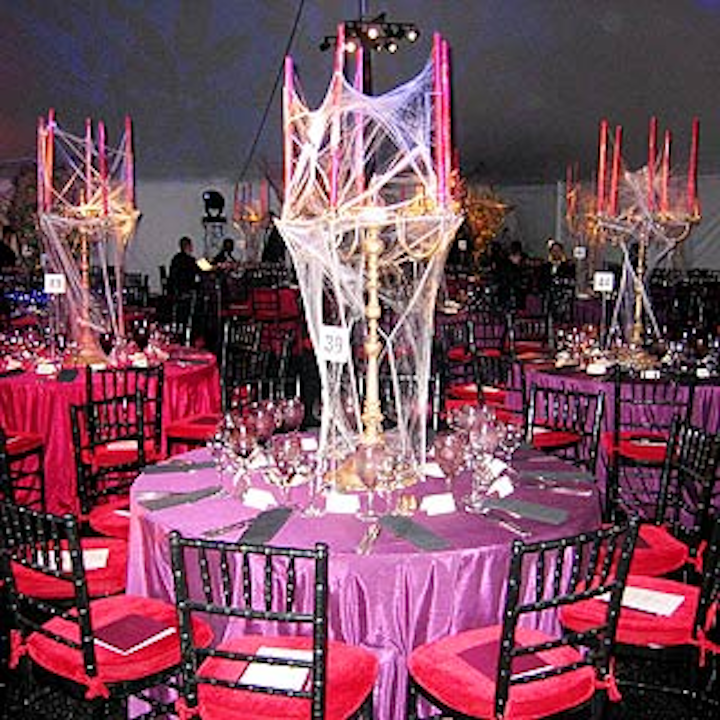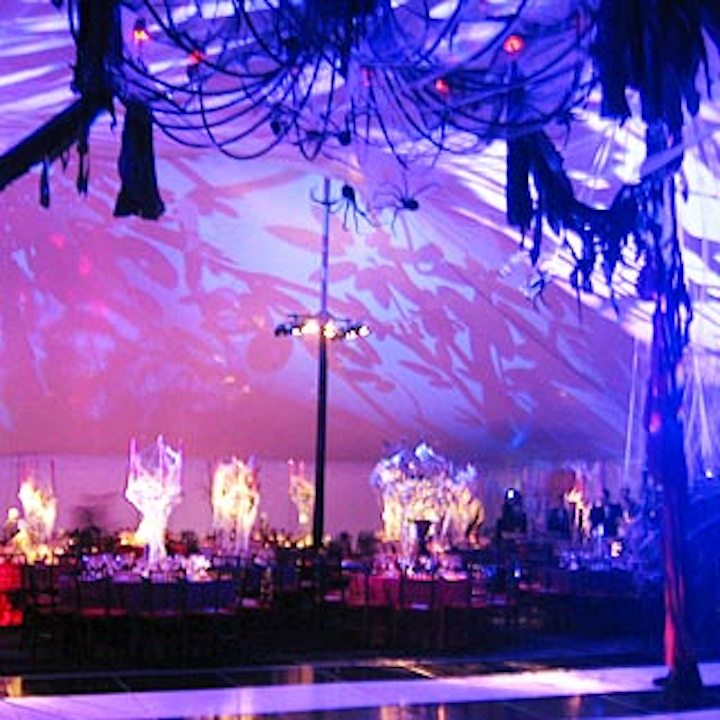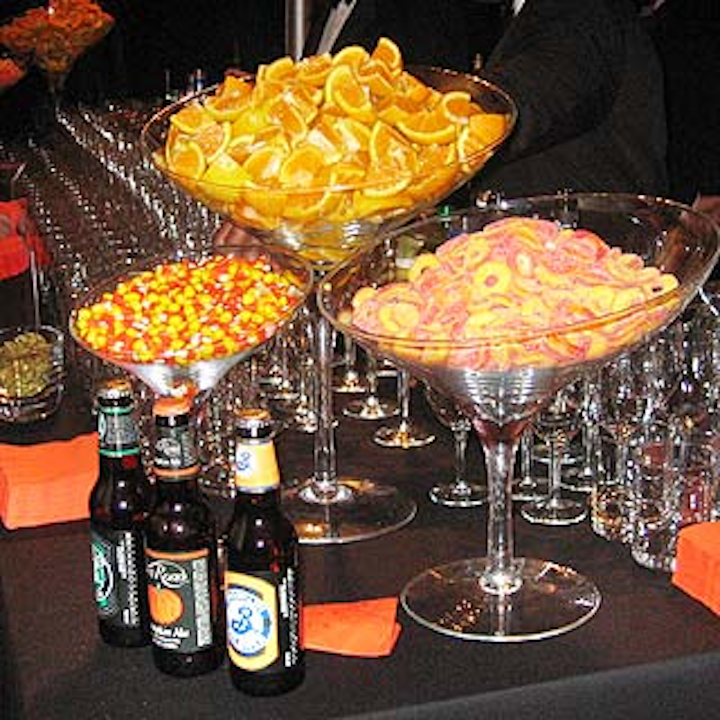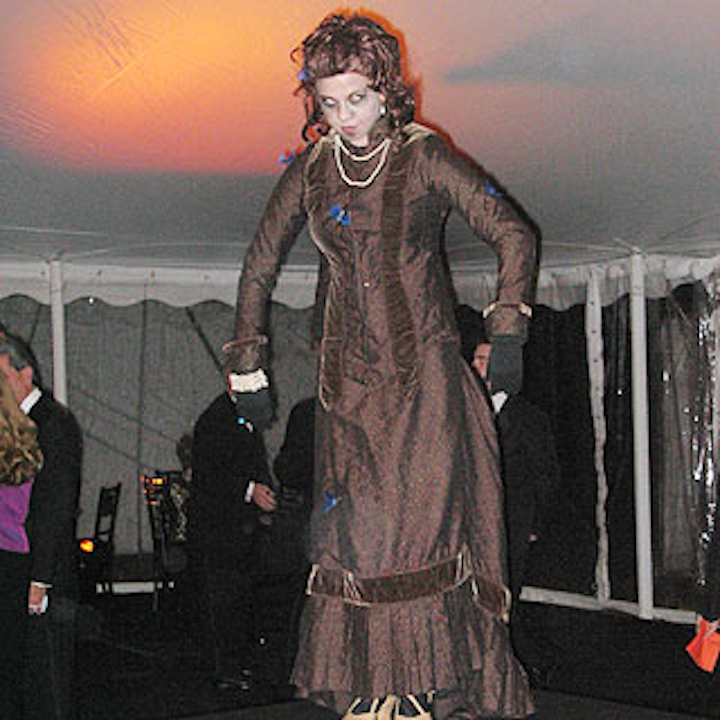 Featured Venues/Suppliers: