In Style Erects a Tented Village on the Beach
It was a promotional pit stop for local and national brands during the monthly's latest visit to South Beach.
June 12, 2007
In Style
is one of the most successful style and fashion books in the industry. For their annual Miami event, the coordinators brought the magazine to life, showcasing the various products and companies that readers look to
In Style
to recommend. The setting was the bright and sunny patch of sand at Ocean Drive and 11th Street. Billowing white tents had been erected in a square, allowing for an open courtyard in the center. Instead of having the booths directly on the sand (not the most ideal ground for high heels), the organizers ingeniously covered the ground with Astroturf, assuring that everyone's shoes and feet stayed blessedly sand-free.
In addition to the vendors and products sponsors housed in cabana-like tents, a white runway ran through the center of the courtyard, on which
In Style
held several short fashion shows throughout the day. A plethora of beverage stations included tastings from Pom Tea, Fiji Water, and Tropicana. Alcoholic beverages were also provided by X-Rated Fusion Liqueur, a French vodka made with blood oranges, and Peels, an alcoholic beverage made with real fruit juice.
Many vendors offered their products at discounted prices and had sales associates on hand for product consultations. Hair product company Redken gave away full-size samples of their extensive product line. Cosmetics retailer Sephora offered complimentary makeup touch-ups, sunless tanning applications, and door prizes. Essie nail polish company set up a temporary manicure station in their tent. Rubber sandal company Havaianas gave eventgoers the opportunity to customize their own pairs of flip-flops with colors and gemstones.
The bridal suite featured bites of Ana Paz cakes, as well as displaying the gorgeous fondant confections themselves. Models wearing Ann Taylor Celebrations and JLM Couture wedding attire held court in the bridal tent.
Paper Fetish Design Studio
displayed detailed invitations and wedding announcements in addition to the bouquet and flower arrangements on display from South Beach's
Pistils & Petals
.
Lyon & Lyon Catering
provided food for the event in the form of a festive hot dog stand, a Cuban sandwich station, and small plates of an elegant vegetable terrine. Lyon & Lyon also offered flutes of champagne and bite-size portions of tuna tartar and chicken curry in phyllo shells in the upscale bridal suite. As the event progressed, dessert trays of mini cupcakes and gourmet devil dogs made the rounds. Patio furniture provided by
Pier 1 Imports
served as lounges in the open area of the pavilion.
Gift bag items included hair products from Redken, Schick Quattro razors, makeup from Stila, an
In Style
magazine, offers from Lyon & Lyon restaurants, and an
In Style
-branded hanger from the Great American Hanger Company.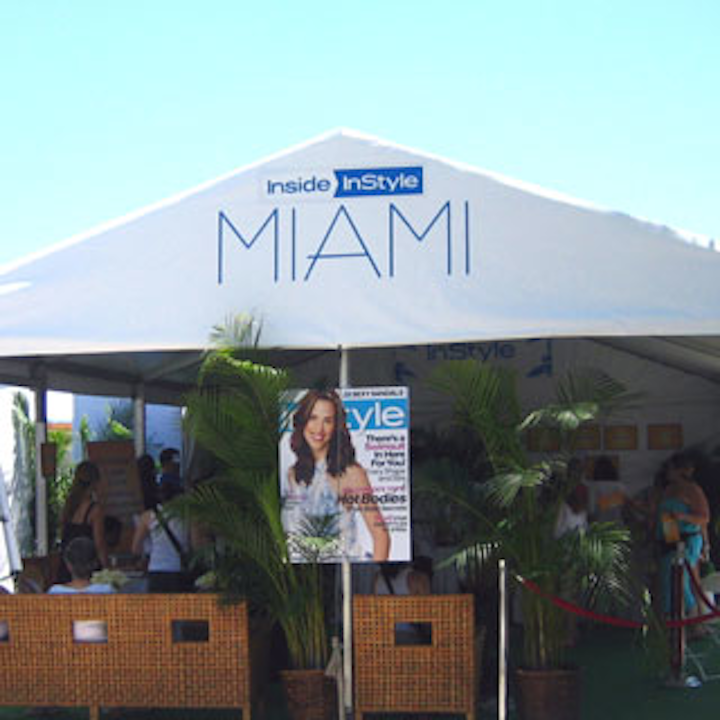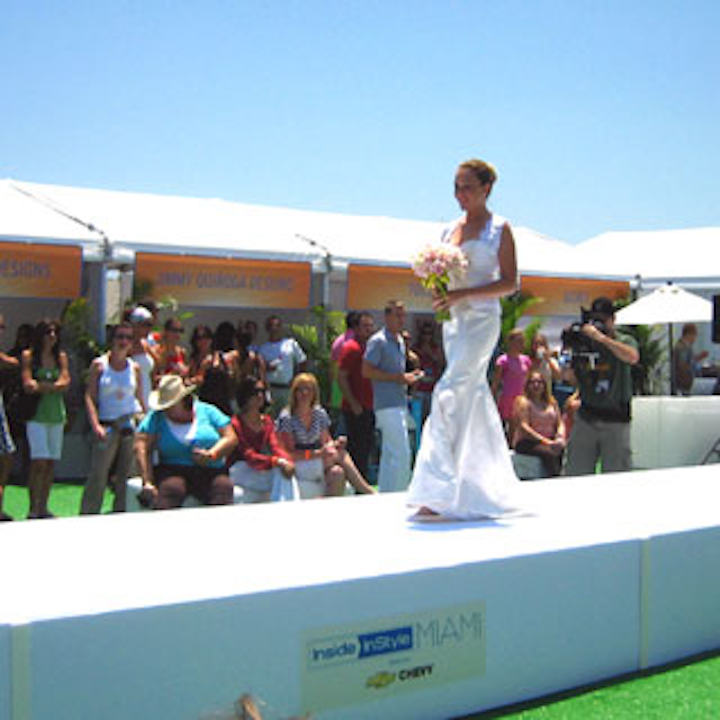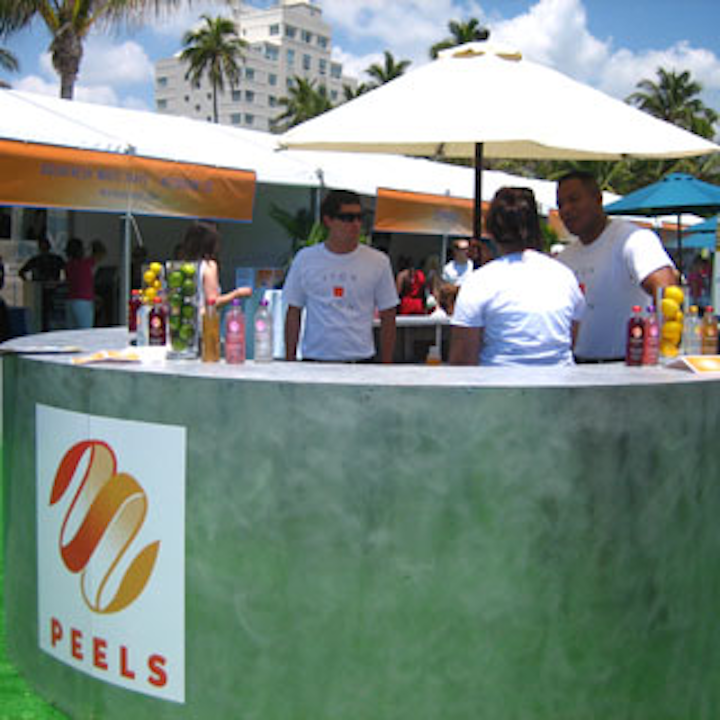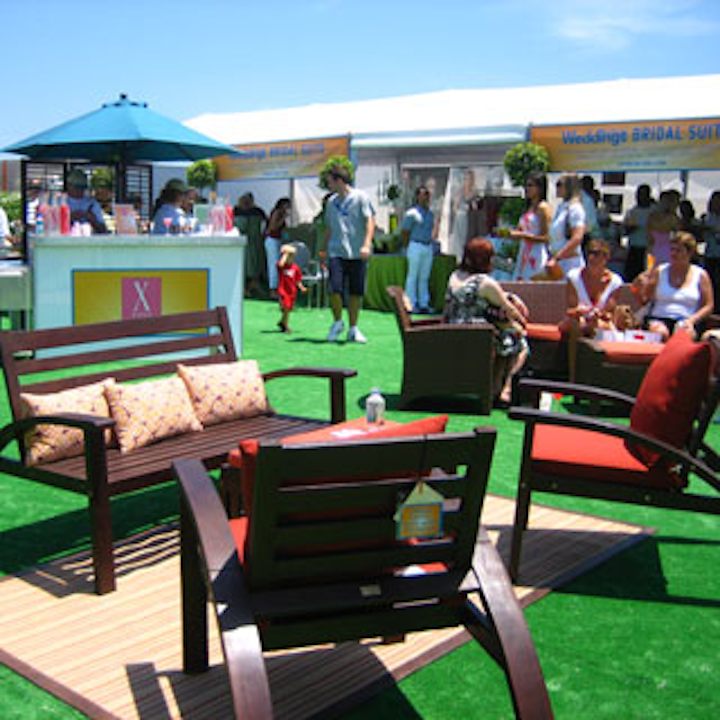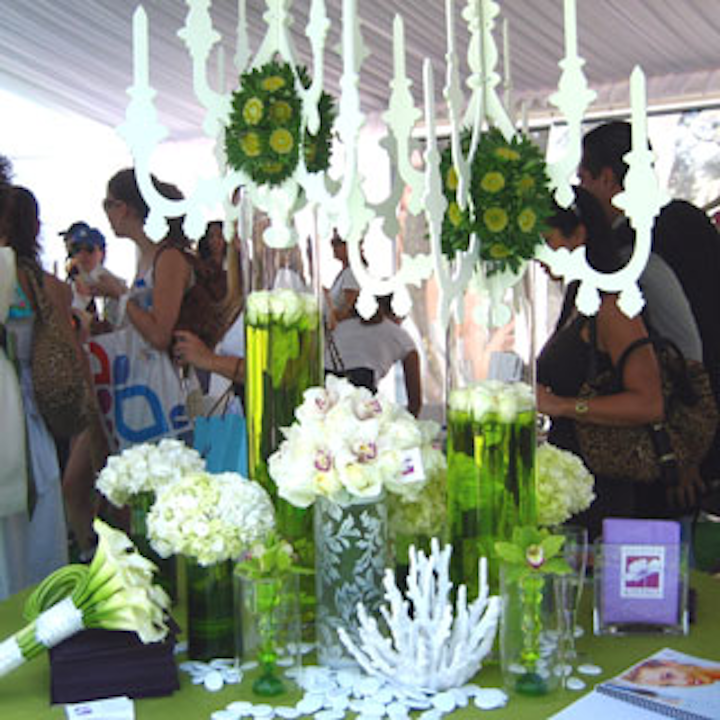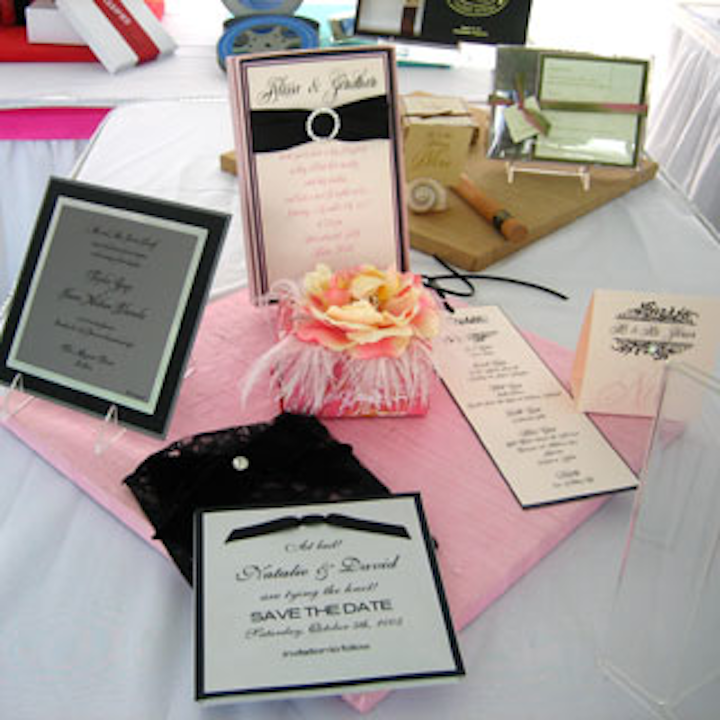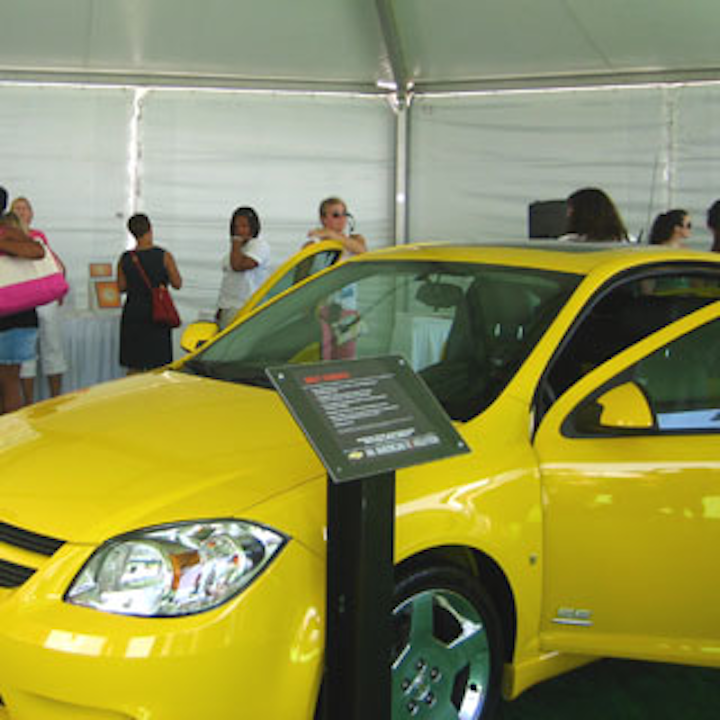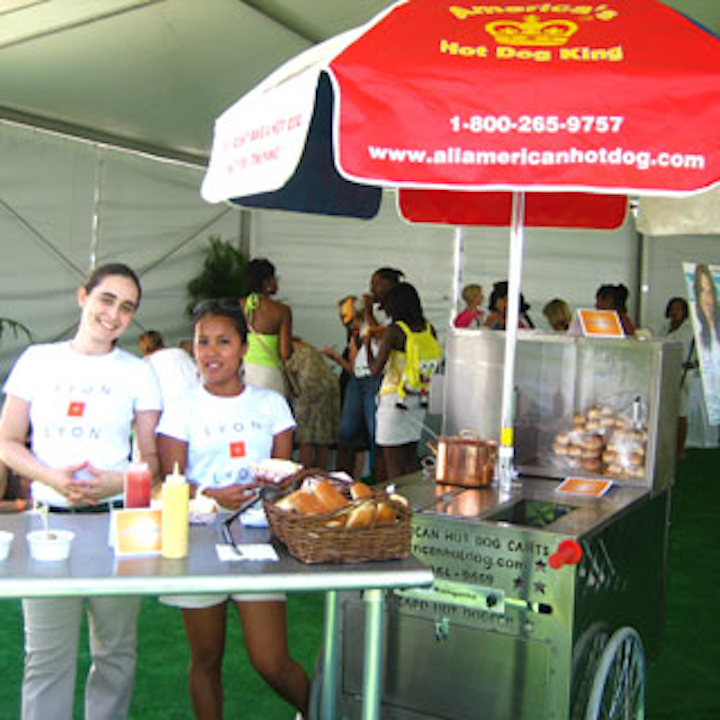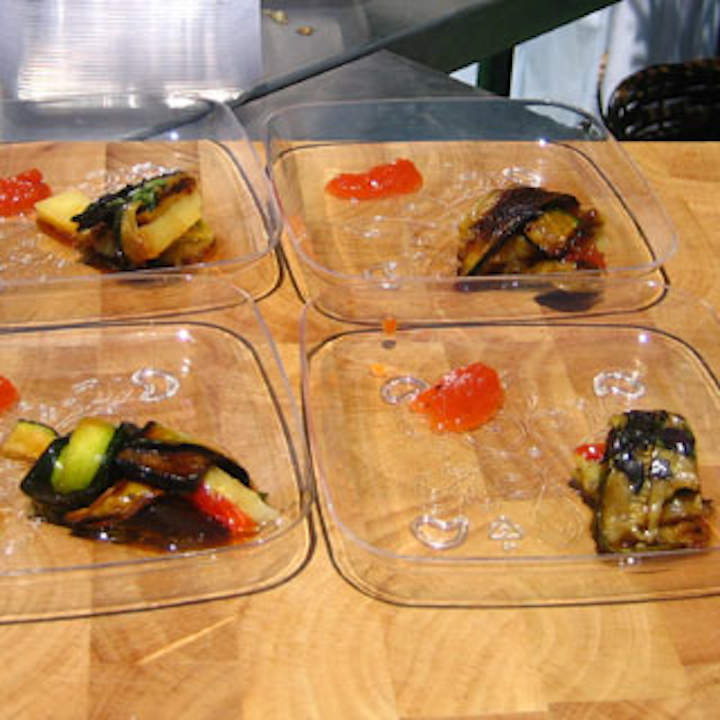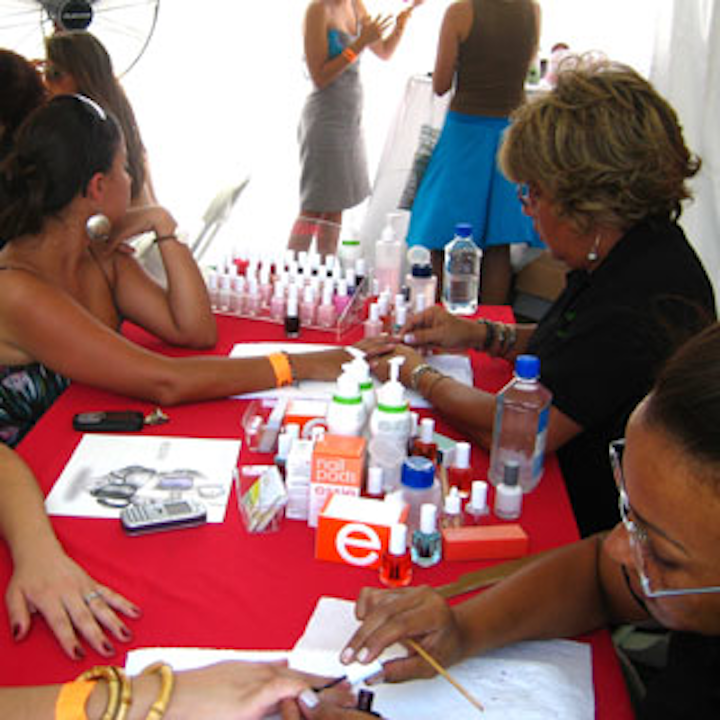 Featured Venues/Suppliers: