Snake Eyes
To promote its climate-change funds to the financial community, DWS Scudder created a mini Amazon jungle at the South Street Seaport.
February 12, 2008
After taking over Rodeo Drive with a snow-themed stunt in Los Angeles, DWS Scudder brought the heat to the South Street Seaport on Friday, creating a mini Amazon jungle to promote the group's climate-change-related funds. The retail sect of Deutsche Bank's asset-management division, DWS Scudder is targeting the financial community, specifically the financial press, with a road show of 80 events demonstrating the impact of climate change while also raising awareness about the investment opportunities the company is offering.

Friday's stunt was quick, kicking off with an 11 a.m. press conference and wrapping up public tours at 2 p.m. A 60- by 30-foot clear tent was home to more than 500 exotic plants, four tropical birds, an 85-pound green anaconda snake, and 80-degree temperatures. While it was too congested with stroller-toting-tourists and press to give a true feel of the Amazon, the space did successfully transport guests from the 40-degree temps outside.
Radar Entertainment's Geoff Renaud produced the event, with lighting, sound, and staging help from AG Light & Sound. "The Seaport was a great location to work with because it is in such close proximity to Wall Street," Renaud said, adding that the jungle tent was created during a 24-hour build-out. "Consumer press is always great because it boosts overall awareness, but this event is targeted at the financial planners, advisors, and press, and our location really helped us achieve that goal."

Considering the event's topic, it's not surprising that creating an eco-friendly environment was top of mind for all involved. According to Renaud, the entire production was sustainable and featured recycled materials. To offset the greenhouse gas emissions created by the event—in total, 152 tons—DWS invested in the Bagepalli small-scale biogas program in India. In a very financial-industry move, all visitors were given a 3C Group certificate proving the Bagepalli investment.

The Los Angeles and New York events kicked off DWS's tour, which runs through March. The rest of the 80 events will be produced on a much smaller scale, with little to no build-out.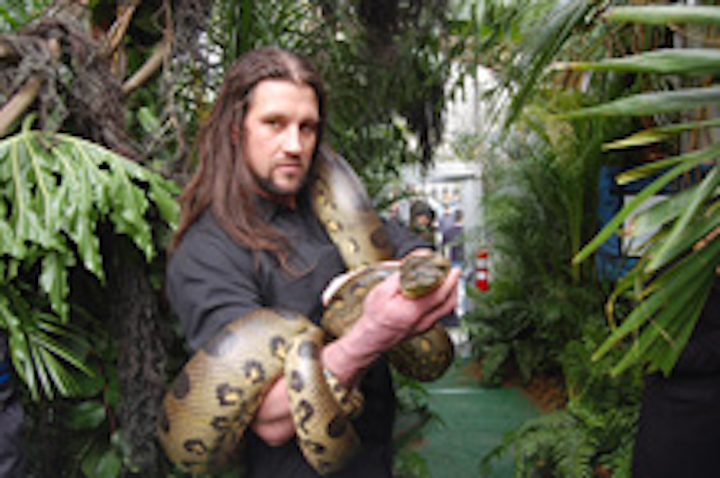 Photo: BizBash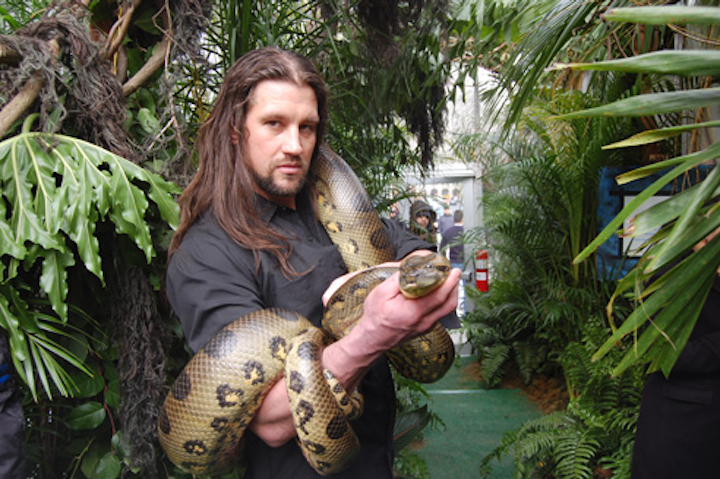 Photo: BizBash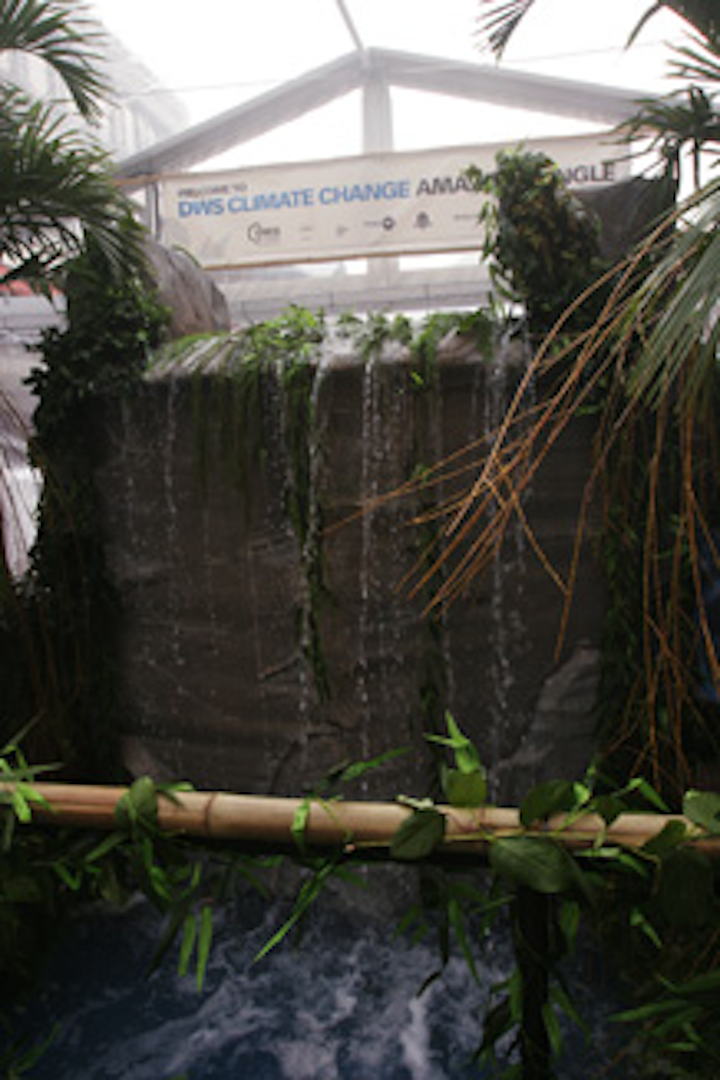 Photo: Hal Horowitz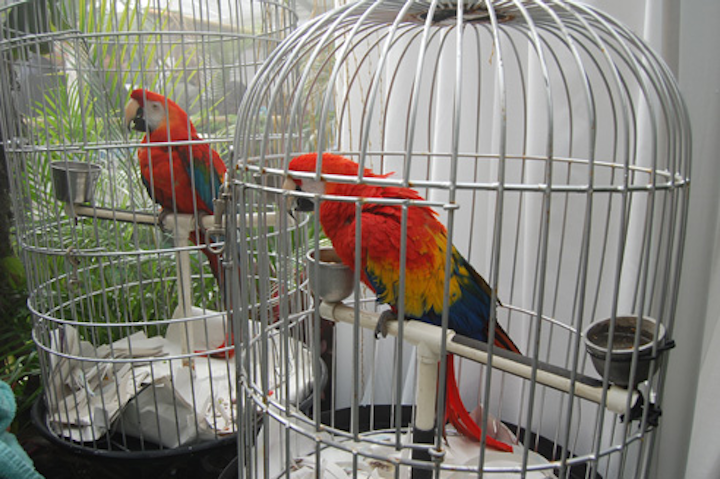 Photo: BizBash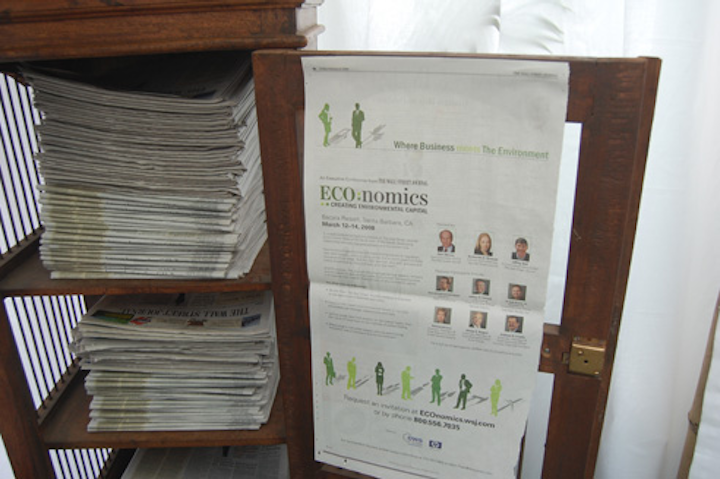 Photo: BizBash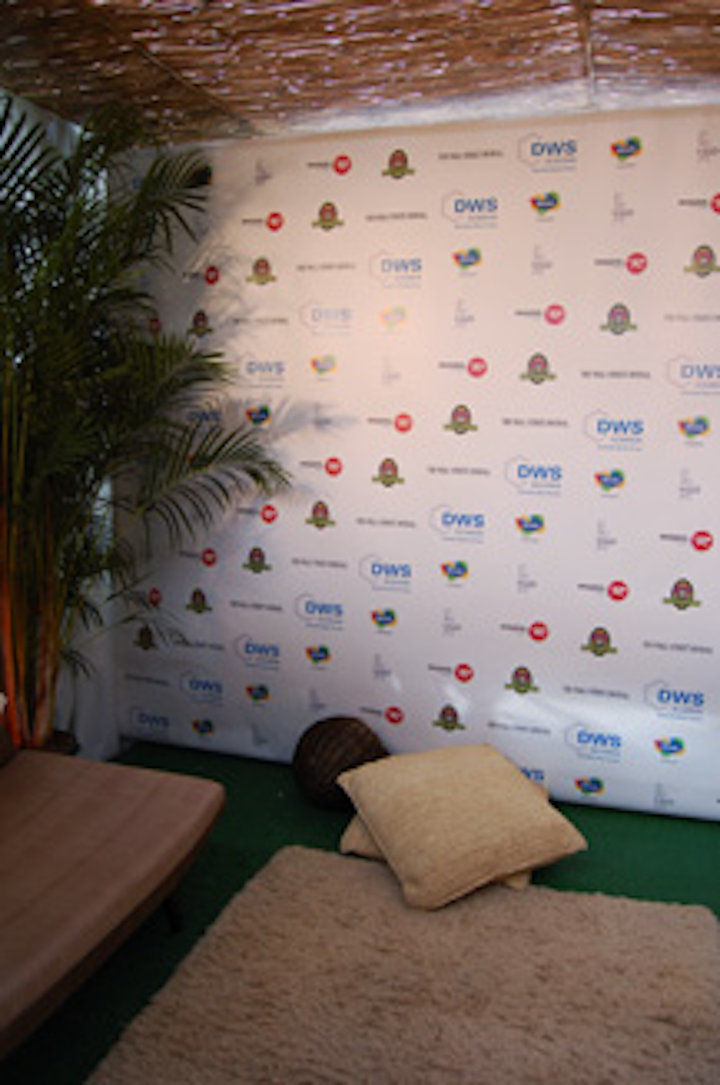 Photo: BizBash
Featured Venues/Suppliers: