All About Apps
Creating a custom mobile application for an event can connect attendees, keep them informed about changes, and help them share information. Here's a primer of what you need to know to create one of your own.
April 7, 2011
Questions to Consider
Native or Web-Based? A Web-based app is like a scaled-down Web site that's been tweaked to work on mobile devices. The big plus is that it works with any smartphone; a developer doesn't have to build different versions compatible with iPhones, Android devices, BlackBerries, and so on. For events, though, developers say native apps trump their Web-based counterparts in terms of functionality. Here's why: To run a Web-based app, the user has to hop on the Internet via Wi-Fi. Native apps, on the other hand, are on the phone itself; they don't need an Internet connection to work. This is crucial, because in a hotel or a convention center, if you have hundreds or thousands of attendees trying to access Wi-Fi to use their apps, it can create a virtual traffic jam. Native apps do update automatically, whenever they can make an Internet connection, so real-time data like Twitter feeds may lag behind by several minutes—but that's not necessarily a deal-breaker.
 
Which Platforms? When it comes to deciding which devices to have a native app developed for, experts say iPhone and Android are musts, since the bulk of smartphone users have one or the other. You may also want to consider a Web-based app for users of other devices, such as BlackBerrys or Windows 7 devices; there are exceptions, but most app developers say there really isn't the critical mass to justify building native apps for these two latter device types. (In the case of BlackBerrys, some of the older models aren't equipped to run a native app, so they would need a Web version anyway.) While some developers charge a flat fee, most charge per device-compliant app. Many event producers hedge their bets by offering only a native iPhone app their first year out; if demand is there, they'll build on that by adding Android the following year. Some developers have even begun offering custom iPad apps; while an iPhone app will work on an iPad, it won't take advantage of the superior resolution and visual clarity the iPad offers. For events heavy on visuals or written content—and tablet-toting attendees—an iPad app might be a good investment.
Features to Include
Developing features for an app will depend on the event and the audience, but there are some fundamentals most event apps should have.

1. A show, conference, or festival app should probably have a scheduling tool with an overview of the entire event, plus each attendee's personalized agenda. One advantage an app has over an electronic calendar: Any updates—speaker changes, room shuffling—can be made in real time and flagged with alerts. Ideally, the schedule function can be linked with event registration, so attendees can build their agenda when they register. Some more robust apps also connect the agenda-builder to a social networking feature, so attendees can see who is attending their sessions.

2. Equally important is a mapping function. For events that take over an entire city, GPS-enabled navigation will help attendees find their way to different locations. For single-venue meetings, a map of the facility with important points marked can also help attendees find their way. Trade show planners will want to include a map of the show floor; the most useful versions tie information about exhibitors to their location on the map.

3. For attendees to get the most out of an app, it needs frequent updates. At minimum, experts say it should be updated daily; producers of larger events may want to make changes two or three times a day. In addition, planners should have the ability to deliver alerts, such as schedule or location changes, in real time.

4. Just as apps help organizers deliver information quickly, planners can also give attendees the same ability by linking to social media platforms, most often Twitter. Attendees can share observations about the event. The developer can include a widget that automatically adds an event-specific hashtag to tweets posted through the app. Also consider additional links to Facebook, Flickr, or Foursquare.

5. Loading exhibitor and speaker information can cut the environmental impact and the pain of carrying a stack of paperwork. It also eliminates the hassle of printing up program inserts. PDFs are the most common document format, but some developers allow you to include PowerPoint presentations in an app as well. Planners looking to make heavy use of this function may want to consider a tablet version.
What Others Are Doing
New York International Auto Show
The Greater New York Automobile Dealers Association, which produces the Auto Show, hopes attendees who download the event's free app on their iPhones will turn to their mobile device when it comes time to make a purchase—whether it's a ticket to the show or a new set of wheels under consideration. (There's a Web-based version for other devices.) Director Candida Romanelli explained that the purchase button lets attendees buy tickets for admission, or for small-group V.I.P. tours with automotive experts. The app also includes a gallery spotlighting models on display and others currently available. If the urge to test-drive strikes, the app also includes a GPS-enabled dealer locator, so attendees can find a showroom nearby.

Consumer Electronics Show
Developed by Core-Apps and subsidized by half a dozen sponsors, this app lets the show's 140,000 attendees access all exhibitor handouts and spec sheets. A new feature attendees really like, says senior director of CES projects Cindy Hoag, is the ability to rate and comment on educational programming. Where the CES app really shines, though, is in its geolocation feature. While GPS-enabled navigation is an obvious choice for citywide events, GPS isn't fine-tuned enough and connectivity usually isn't good enough to make it practical for single-venue events. But at CES, a proprietary technology triangulates a user's location via Wi-Fi, pinpointing it within a matter of yards.

South by Southwest
The SXSW Go app, created by Xomo Digital, was only available in a native iPhone version last year, but its popularity prompted event producers to add iPad, Android, BlackBerry, and Windows 7 versions this year. "We felt like if the opportunity was available, we should try to produce it for as many platforms as possible," SXSW CTO Scott Wilcox says. In addition to a geolocation feature—indispensable for attendees navigating 5,000 music, film, and interactive events across Austin each March—the app includes integration with SXSW's in-house social media platform, as well as with Gowalla, a check-in tool that lets attendees see who is at the same location.

Sundance Film Festival
One of the most challenging types of media to embed into a mobile app is streaming video; it often bogs down speed. But for three years running, Sundance producers have turned to QuickMobile's proprietary platform, which lets them embed items like movie clips and trailers without compromising their app's performance. Last year "we used the album-cover-flow type of concept, where you could scroll through and it would bring up the poster for that year," says Ken Han, the firm's manager of business development. Another cool feature of the iPhone-native app is an "m-commerce" function that lets attendees buy tickets to screenings.

American Society for Training & Development TechKnowledge Conference
Attendees typically leave this three-day conference loaded down with educational materials. The group's app, run on ATIV Software's EventPilot platform, eliminates that burden by incorporating all of the gathering's PowerPoint presentations, along with a note-taking function. (Jennifer Wilhelm, editor for ASTD digital media, says the group does still print hard copies.) ATIV produced native iPhone, iPad, and Android versions of the app, which also features a Twitter link that automatically adds a conference hashtag to tweets. Wilhelm says on-site staff set up a demo station with an iPad to help attendees.
Who Can Build Them
A growing number of registration and other event technology companies now create apps for events. Here are eight developers that focus primarily or wholly on event apps:

1. MacroView Labs, based in San Francisco, builds apps for venues like hotels (which can host a small, password-protected event app, according to C.E.O. Aron Ezra), but they've also done event-specific apps like one for the Los Angeles Film Festival.

2. Annapolis, Maryland-based Core-Apps has cranked out apps for more than 90 trade shows, including including the Consumer Electronics Show and ConExpo-Con/Agg.

3. Founded in 2009, Portland, Oregon-based CrowdCompass has built apps for I.B.M. and numerous trade associations.

4. Santa Rosa, California-based ATIV Software's EventPilot platform lets education-heavy conferences load PowerPoint presentations onto apps.

5. Formed back in 2006, Vancouver-based QuickMobile has built apps for groups as diverse as Salesforce, Sundance Film Festival, and Meeting Professionals International, in addition to city guides and other travel-related apps.

6. Vancouver-based Xomo Digital built the apps for the 2010 Winter Olympics and the 2010 Cannes Film Festival; this year, they're tackling South by Southwest.
7. Montreal-based Sherpa Solutions, a full-service event technology company, won EIBTM's WorldWide Technology Watch Award last year.

8. Moss Beach, California-based Grupio builds apps for association and education conferences like the Virtual Edge Summit and the World Energy Engineering Conference.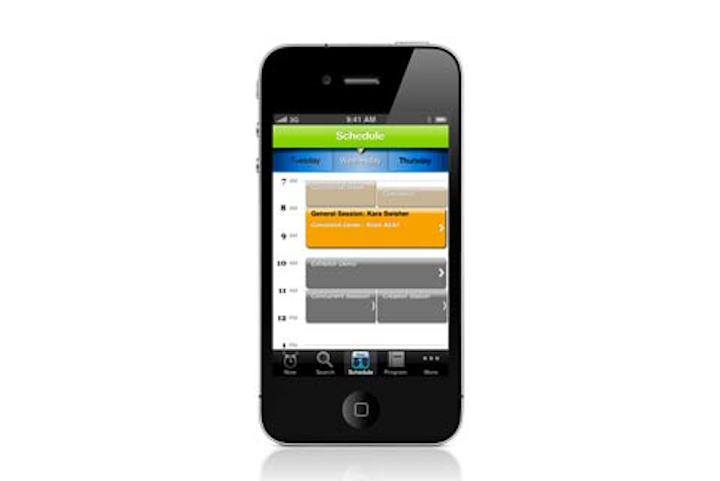 Photo: Courtesy of ATIV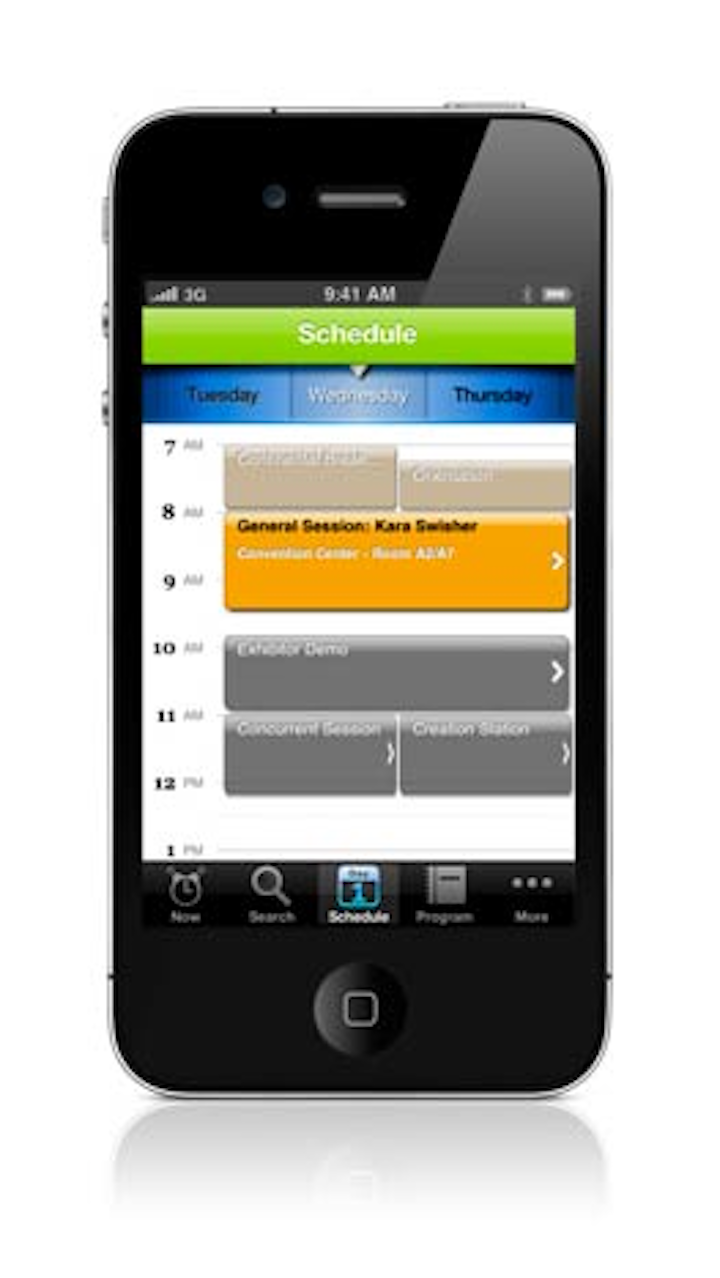 Photo: Courtesy of ATIV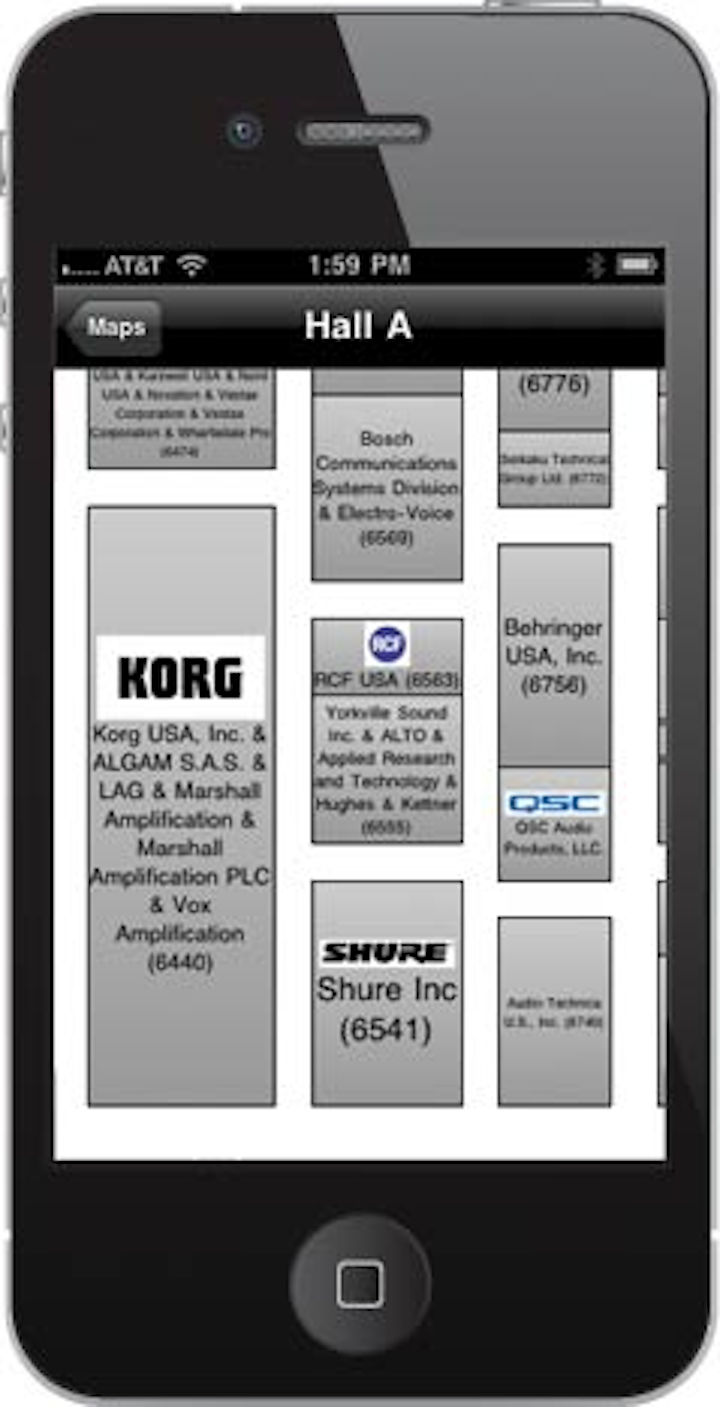 Photo: Courtesy of Core-Apps
Photo: Courtesy of Grupio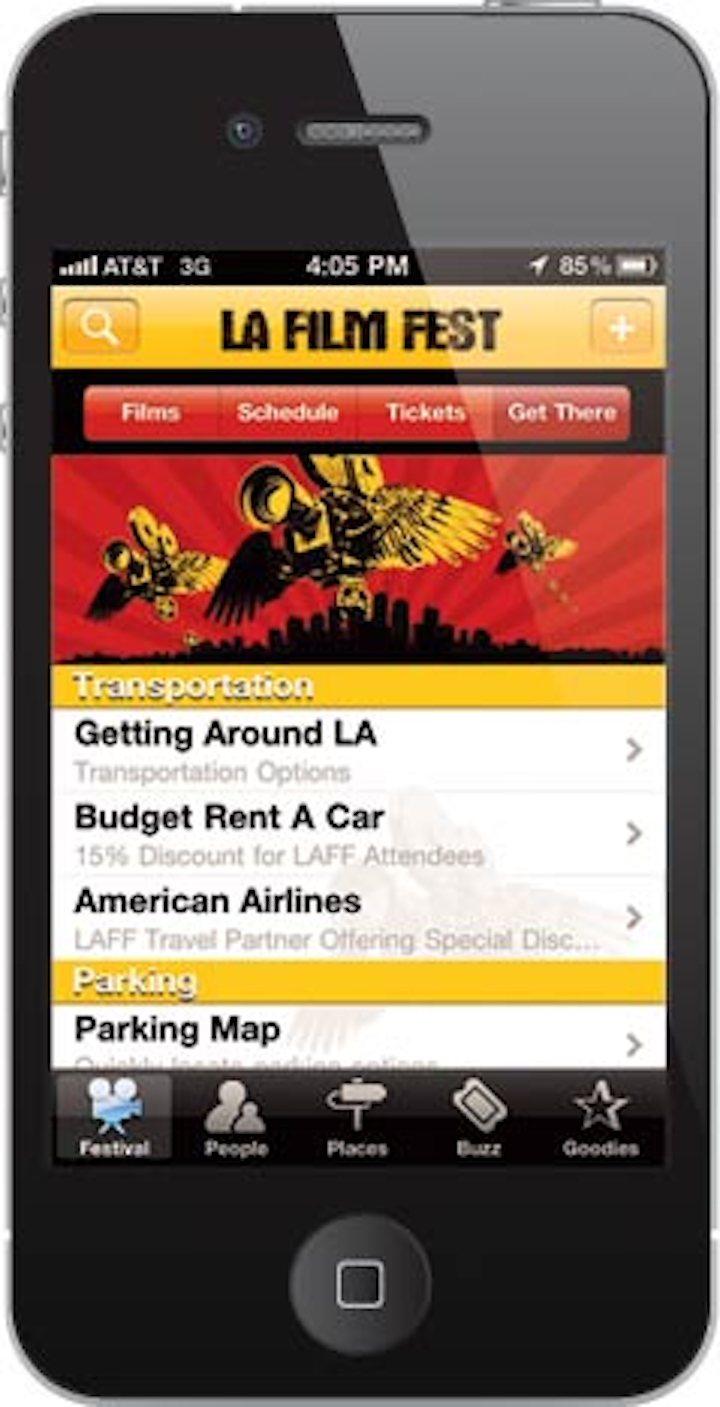 Photo: Courtesy of Macroview Labs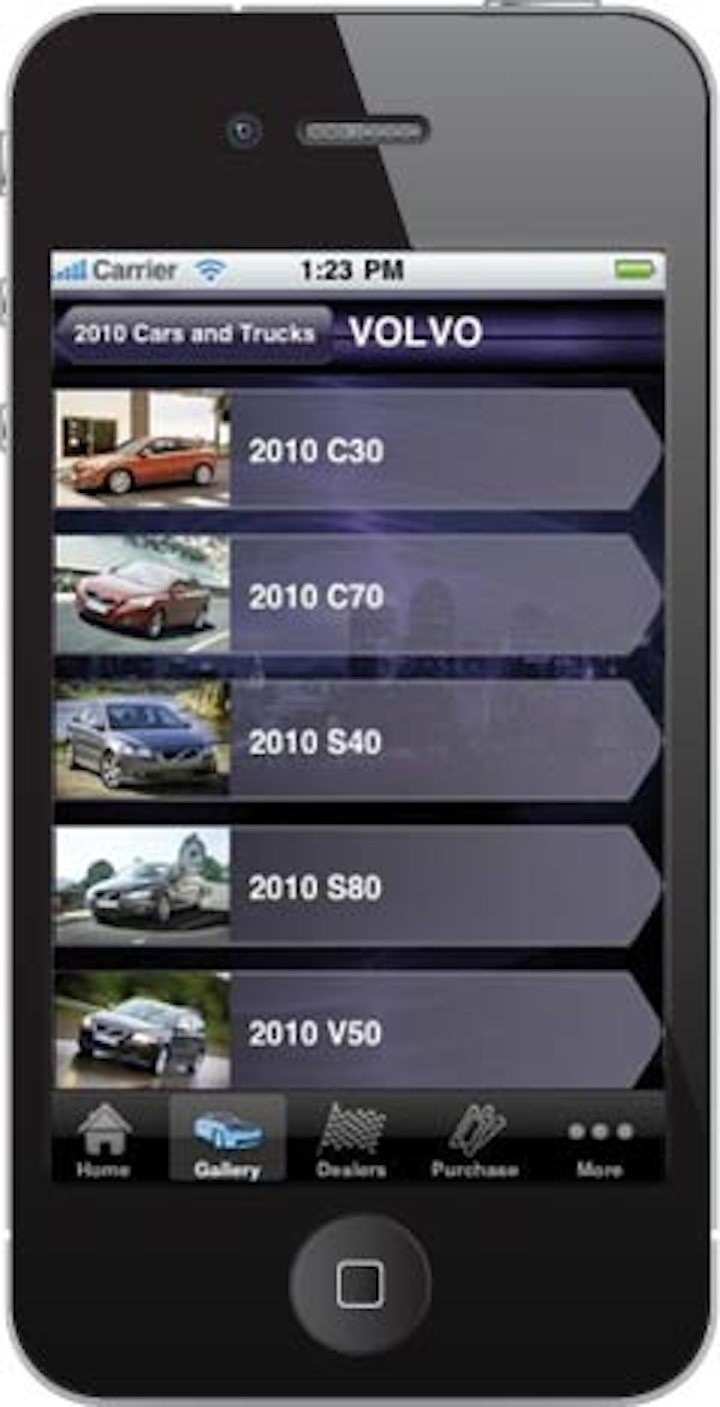 Photo: Courtesy of NYIAS
Featured Venues/Suppliers: