AOL Introduces New Digital Shows With Three-Part Upfront
April 27, 2012
In the past week, as TV networks have been busy touting their schedules, shows, and stats, digital media companies have been quietly muscling into upfront territory. To better showcase their own Web-based take on television and entice media buyers, several brands, including Hulu, Google, and more, banded together to host the "NewFronts," a series of events between April 19 and May 2. As part of this new initiative, AOL took over Highline Stages on Tuesday to host its version of an upfront, creating for ad execs what its head of sales, Jim Norton, promised would be a dynamic experience.
"I know you're all dying to tweet about what you'll be seeing today and that's great, we encourage it," Norton said. "But when you do, please be sure to add the hashtag #AOLNewFront."
Rather than imitate the format of a typical TV upfront, AOL opted for a divide-and-conquer approach to the event, hoping to boost interaction between attendees by breaking the audience into two separate groups and creating distinct experiences. "We were inspired by Sleep No More theater," explained AOL's vice president of corporate events, Rachel Gross. To deliver this concept, the team created two types of badges for the 450-person guest list, with the different-colored badges designating different schedules. After completing their assigned agendas, the groups converged in a central area where the main presentation took place.
Despite the unusual configuration, the evening's focus was on content, with talks, presentations, and panels from AOL's various brands and partners. Huffington Post co-founder Arianna Huffington, former Walt Disney Company C.E.O. Michael Eisner, and Project Runway judge Nina Garcia helped to introduce two scripted Web shows—Fetching and Little Women, Big Cars—as well as AOL On, a new platform for celebrity-fronted video content.
In between business-driven discussions, the media company flaunted its playful brand identity, putting waitstaff in brightly colored tees emblazoned with provocative phrases and using caterer Pinch Food Design's creative food displays. One particularly eye-catching element was an oversize structure of the company's name, which stored tubes of roasted nuts and cheddar crackers. There was also a large LED screen depicting the logo, four digital towers that played video, and cocktail tables embedded with the logo. AOL executives even dressed to match the company's signature colors, with a base of black and white, and pops of bright blue provided by ties for the men and pashminas for the women.
To end the night on a high note, the company gave away a Ford Mustang to a randomly selected member of the audience and announced plans donate $1 to St. Jude Children's Research Hospital for every mile the winner drives.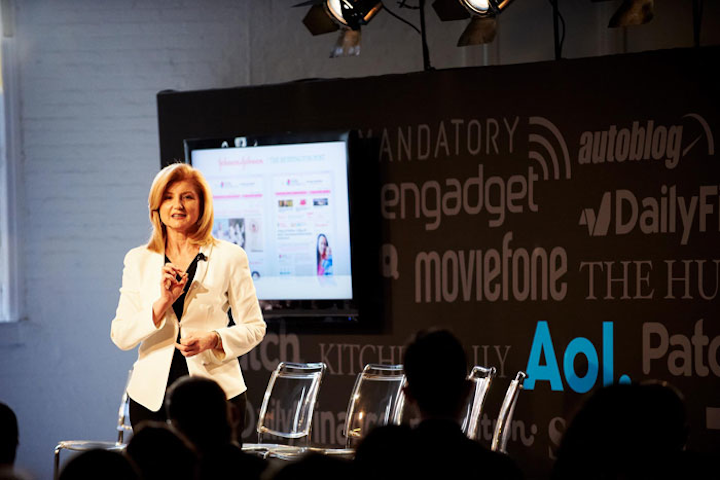 Photo: Phillip Angert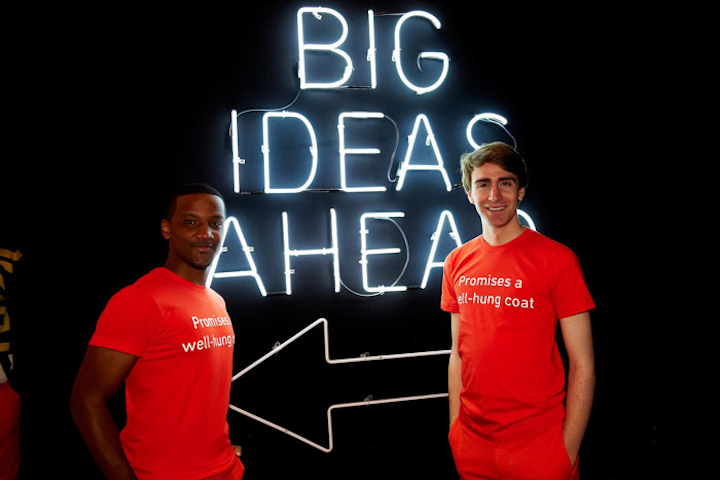 Photo: Phillip Angert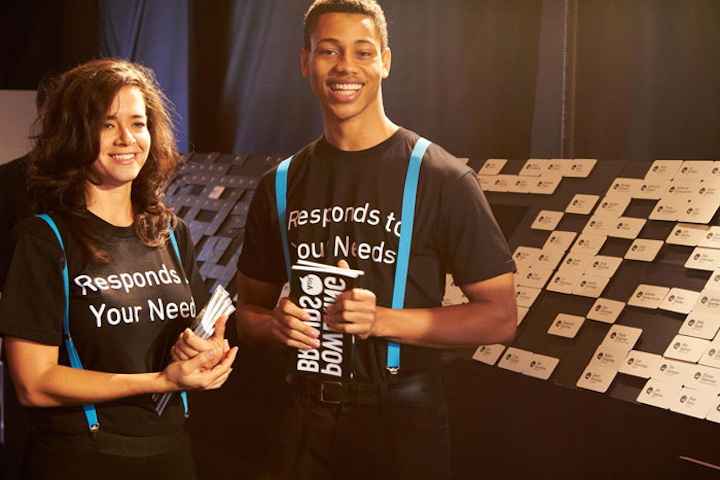 Photo: Tristan Wheelock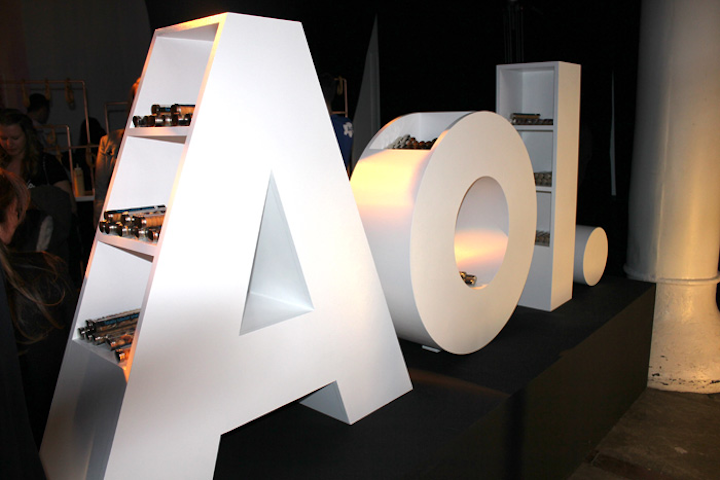 Photo: Rose Chevalier/BizBash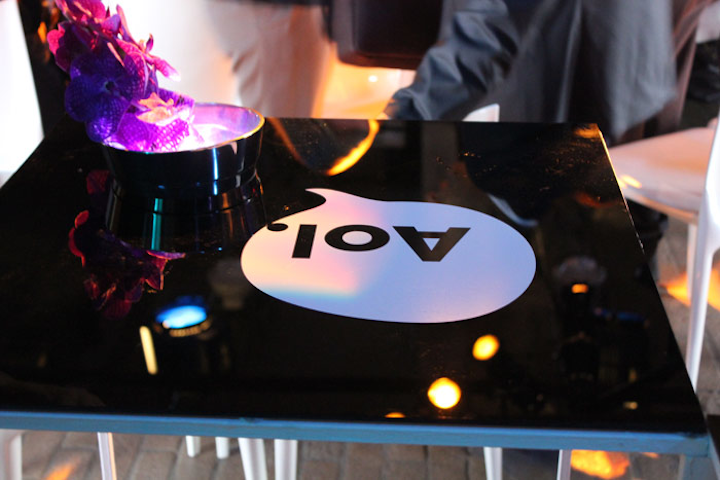 Photo: Rose Chevalier/BizBash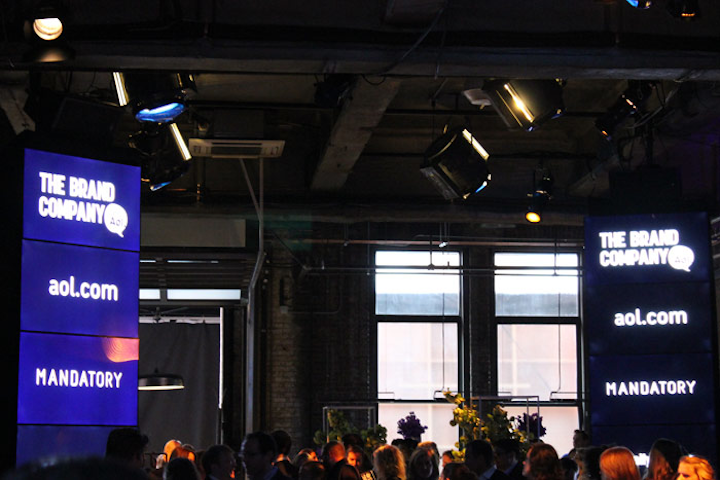 Photo: Rose Chevalier/BizBash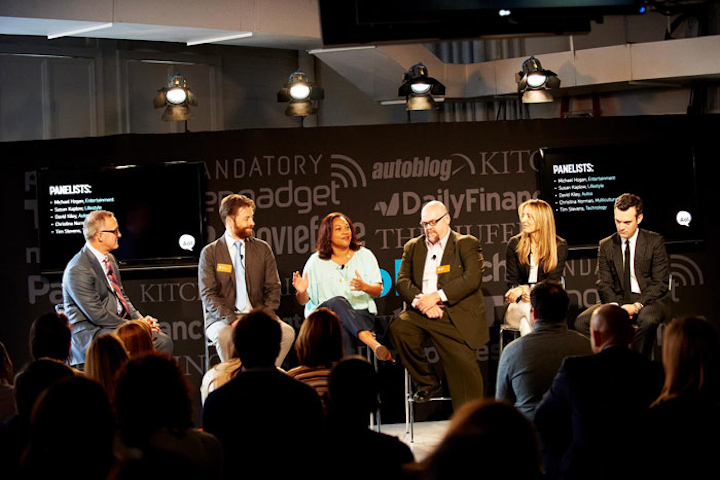 Photo: Phillip Angert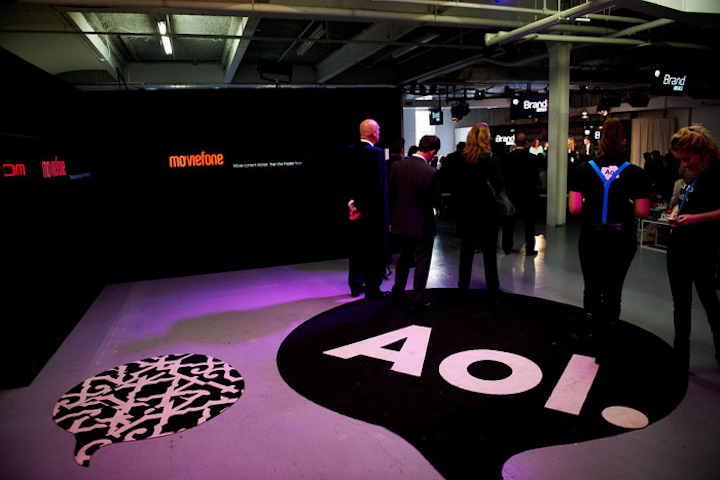 Photo: Phillip Angert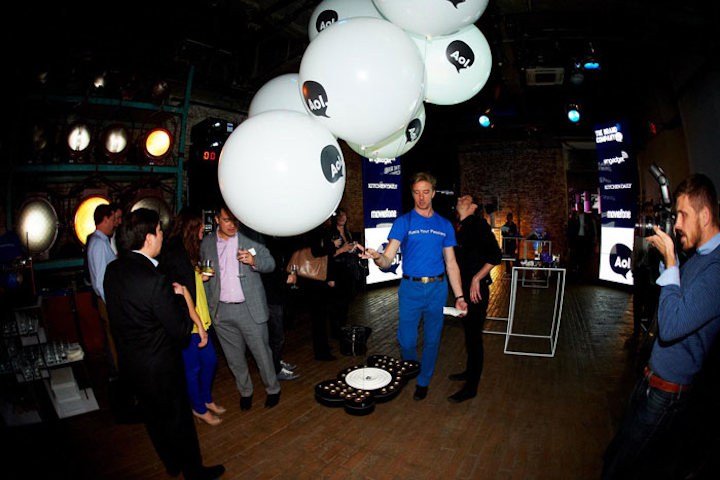 Photo: Phillip Angert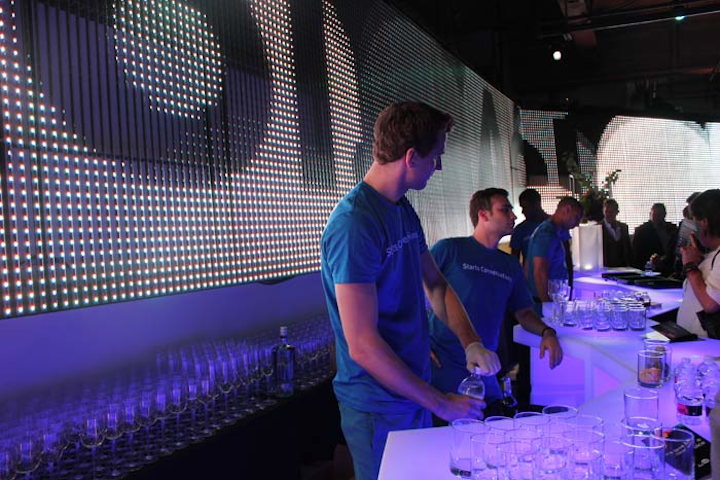 Photo: Rose Chevalier/BizBash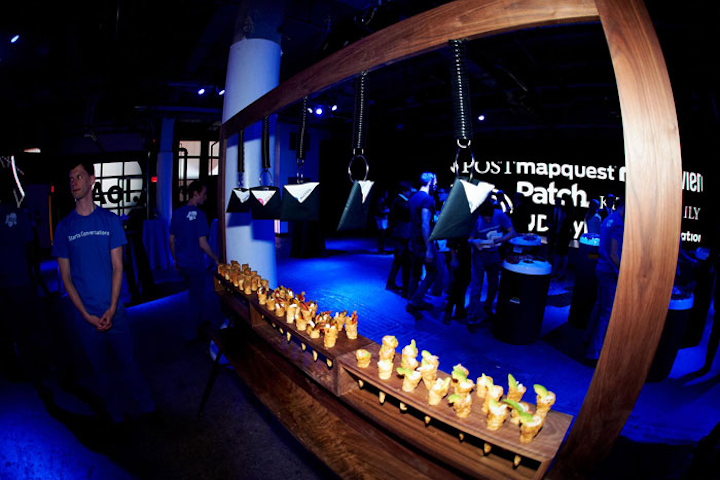 Photo: Phillip Angert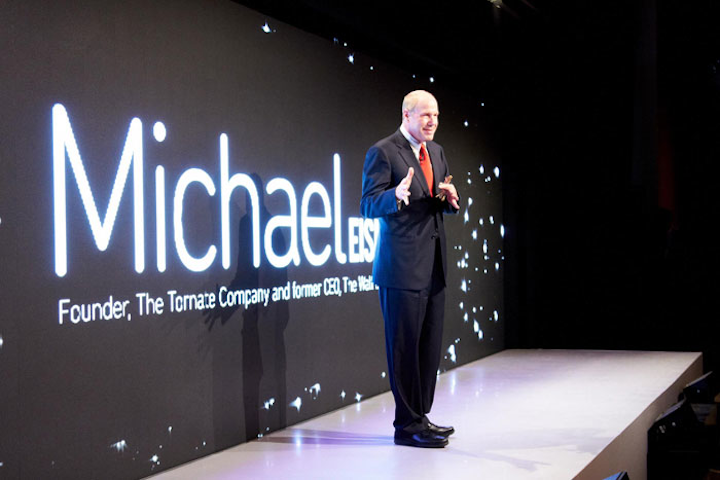 Photo: Tristan Wheelock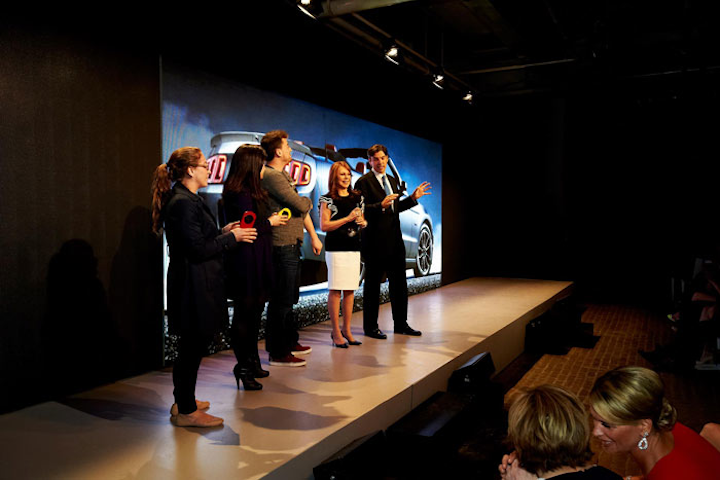 Photo: Brian Virgo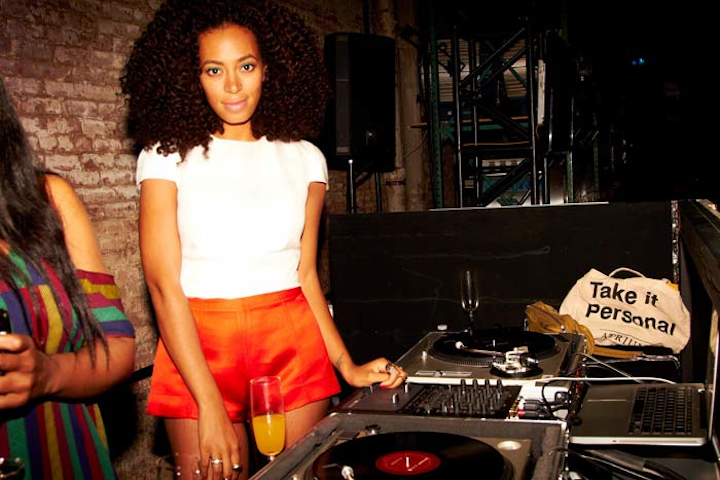 Photo: Tristan Wheelock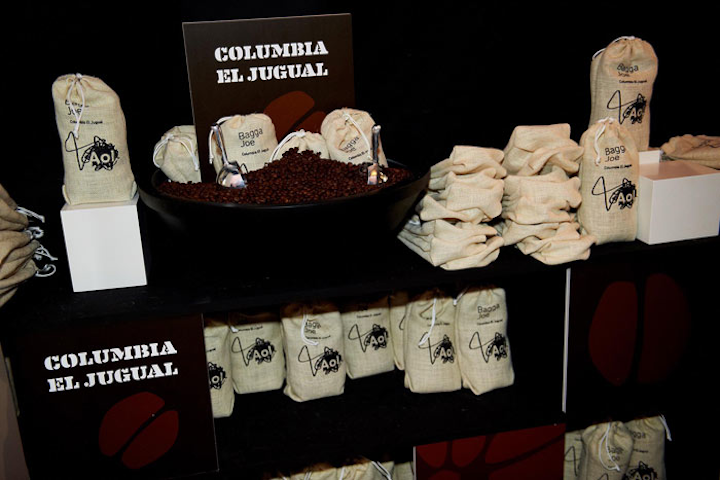 Photo: Phillip Angert
Featured Venues/Suppliers: