AOL Uses Virtual Concierge to Engage Ad Week Attendees in Person and Online
October 15, 2012
As a bold way to grab the attention of some 80,000 harried ad agency execs and marketing professionals during New York's Advertising Week, AOL debuted "Vic," a virtual interactive concierge that lived at the Liberty Theater, one of the conference's main hubs. The digital guide, which was represented on-site via an 80-inch plasma screen and on Twitter as @HelpMeVic, reacted to passersby by answering questions, commenting on their outfits, and inviting them to start an impromptu dance party.
The activation was conceived by AOL's new in-house marketing and events team to tie into an initiative the digital media company is introducing that spotlights its portfolio of content and service brands. "AOL has a new campaign called 'The Brand Company' that's coming out early next year, and this was pretty much our soft launch," said Jennifer Feeney, vice president of event marketing for AOL. "We approached Ad Week this year as we do with several things—from an in-bound marketing perspective. Just as AOL is in the business of helping people, we created Vic so that he could help people on behalf of AOL during Ad Week. It was approaching them from a very human perspective, instead of direct marketing."
As an extension of the promotional effort, brand ambassadors around the structure wore T-shirts that read, "I'm With Vic," and handed out functional premium items such as umbrellas when it rained and breath mints for networking sessions.
Although Feeney declined to describe exactly how the technology behind Vic works, she was able to share statistics from the avatar's first event appearance. More than 5,000 attendees interacted with Vic, and there were more than 90 images posted to Twitter.
"It was quite an undertaking for us because we knew we were taking a chance," said Feeney, adding that AOL plans to bring Vic to other events around the country.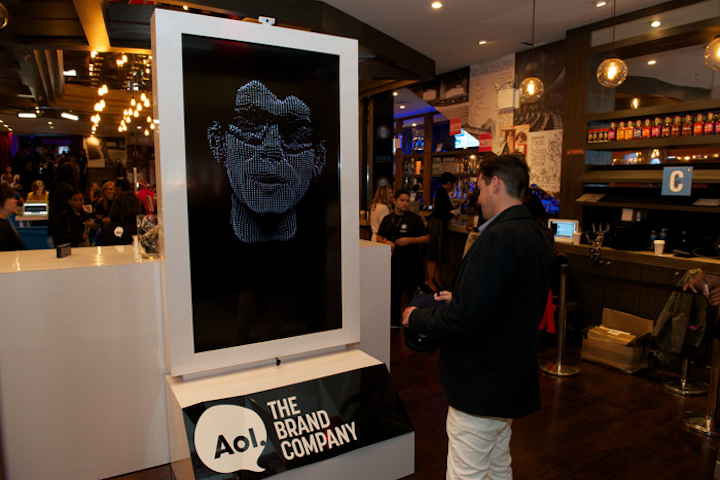 Photo: Courtesy of AOL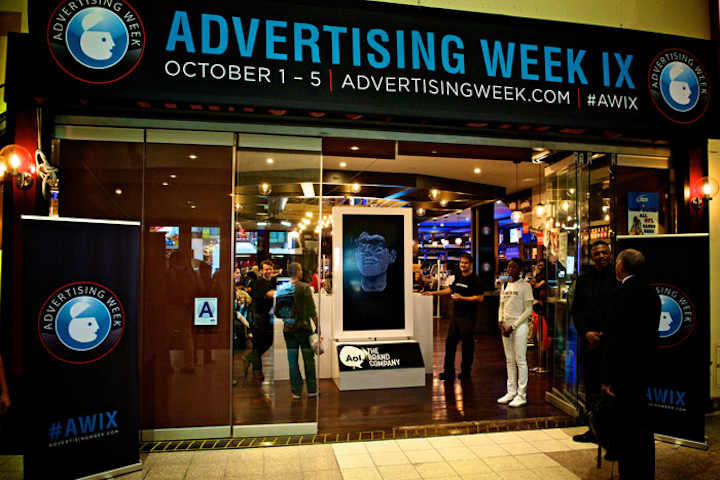 Photo: Courtesy of AOL
Photo: Courtesy of AOL
Featured Venues/Suppliers: