Why Live Video is an Event Marketer's Swiss Army Knife
December 6, 2016
Live video has come into its own as an agile, effective marketing tool. Thanks to recent advances in 4K cameras and other technology, live streaming is now simple and cost effective as well. When putting together an event or conference, live streaming, like a Swiss Army knife, is the multi-purpose tool of the savvy marketer. Live video does triple duty behind the scenes by increasing reach, engagement, and R.O.I.
Increase Reach

Every year across 161 countries, more than 10,000 Livestream customers broadcast more than 6 million live streams. Powerful tools like Mevo, Periscope, Facebook Live, and YouTube Live have expanded the reach of live video in 2016 and media diets have changed as a result. In a survey with New York Magazine and on social media, 68 percent of respondents said watching a live stream influenced them to buy a ticket to that event or a similar one in the future, and 80 percent would rather watch a live video from a brand than read a blog post.
Livestream customers' digital audiences are often 20 to 75 times their in-person audience at events. In 2015, 160,000 attended Salesforce's Dreamforce conference, but the streams from the event were watched more than 12 million times. Live video has the power to unlock events and reach more people with brand messages than were previously possible. 

Build Engagement

According to Tubular Insights, viewers spend 8 times longer with live video than on-demand: 5.1 minutes for on-demand vs. 42.8 minutes for live video content. As brands compete for eyeballs in the newsfeed, live is a key differentiator.

A live video element at an event allows those who were not able to attend to join the conversation from anywhere in the world. Brands like NewsCred and the Paley Center for Media have seen their event hashtags become trending topics via their conference livestream. The ability to pull in tweets or poll an audience within the stream keeps a company's physical audience interacting with its digital one.

Grow R.O.I.

Video rewards brands with a 97 percent increase in intent to buy and 139 percent increase in brand association. Live video content also has an extensive shelf life and can be repurposed and repackaged as gated, on-demand content long after an event has ended. Whether you are just beginning to formulate a strategy, or are part of an organization with an extensive video department, you can use live video to grow future ticket sales and brand awareness.
This live video Budgeting Guide breaks down subscription and equipment options depending on the size of an organization, and it features real data culled from popular use cases from conferences to product launches. Save time and resources by using live streaming as your marketing Swiss Army Knife to grow R.O.I., your virtual audience, and brand reach at your next event.
Ready to get started with live video? Click here and get 20% off any annual Livestream plan through Dec. 23.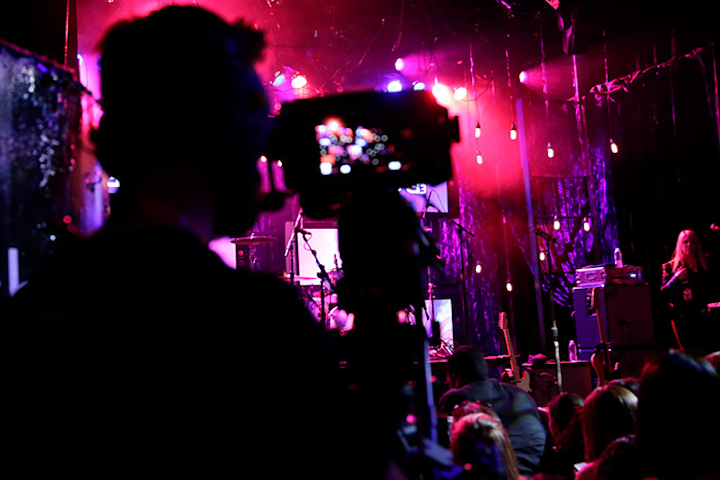 Photo Courtesy of Livestream
Featured Venues/Suppliers: