New Interactive Table Displays With Motion-Activated Projections
September 21, 2012
New York-based design and technology firm Potion has launched PERCH, a new product that can turn any light-colored surface into an interactive display. Originally designed for retail environments, the system can also be used at events, product launches, and trade shows. When someone touches or picks up an item sitting on the table, or simply touches the table itself, it comes to life with information, animations, and brand-specific media. For example, picking up a product might cause pricing information, reviews, videos and photos to pop up; grabbing swag or hors d'oeuvres could result in an explosion of colorful graphics and chime-like sounds.
How does it work? The system includes a compact digital projection unit and interactive software that uses projected light and motion sensors to detect when a product, or the area around a product, is touched. The projector can be mounted to the wall, ceiling, or a free-standing structure, and requires a single power outlet. Perch's in-house creative team works with clients to develop custom interactive media, and a toolkit will soon be available that allows clients to develop their own content.
PERCH can be shipped throughout the U.S.; pricing varies depending on the quantity and the duration of the installation, and the company suggests three weeks advance notice.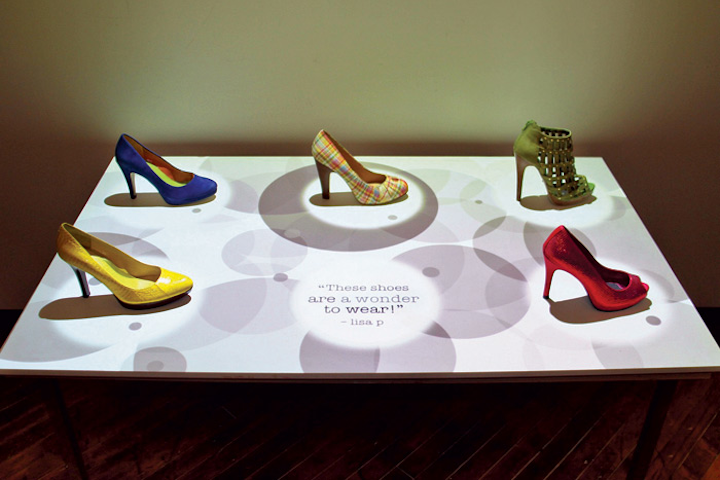 Photo: Courtesy of Perch Interactive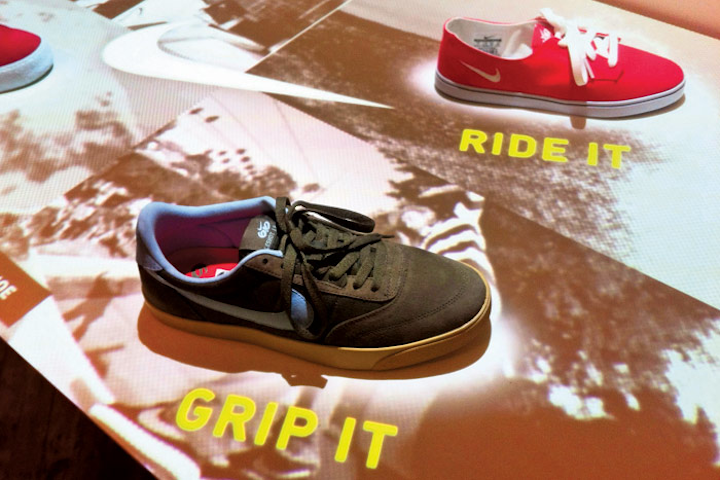 Photo: Courtesy of Perch Interactive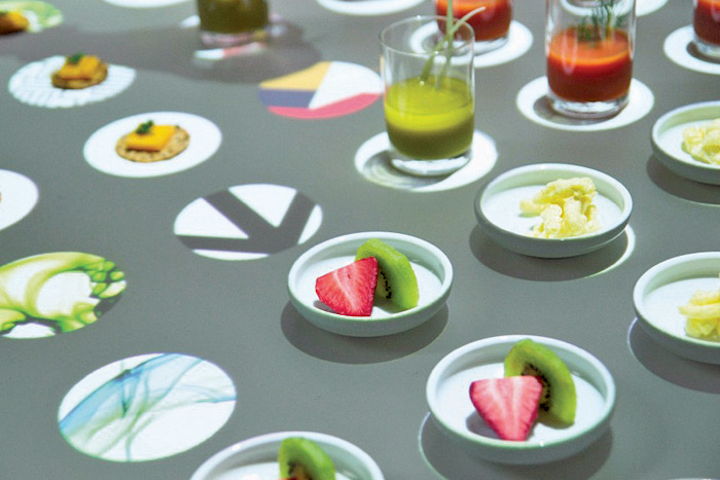 Photo: Courtesy of Perch Interactive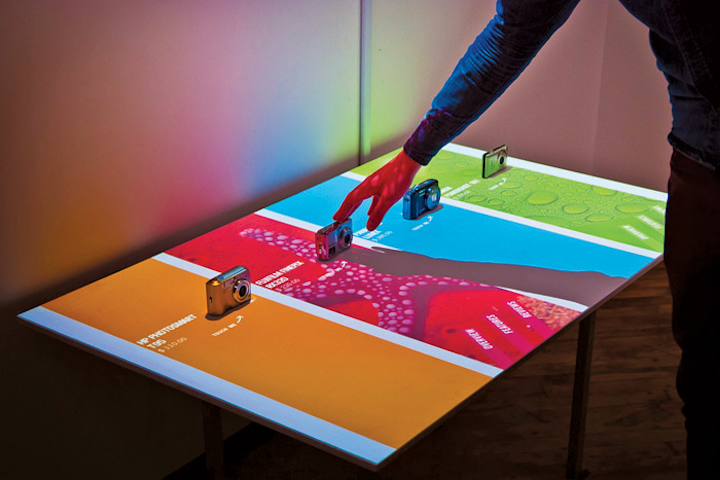 Photo: Courtesy of Perch Interactive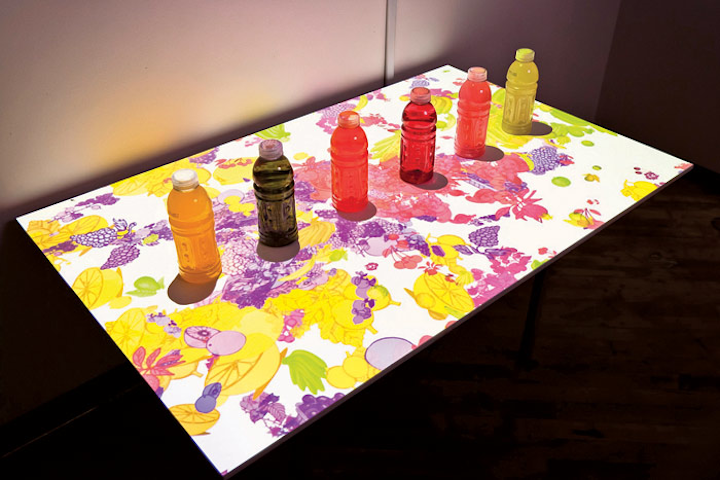 Photo: Courtesy of Perch Interactive