Trends in Floral Designs
Professionals discuss the trends in floral design.
August 31, 2006
Artistic Floral Reproductions
According to
Ira Mitchell-Steiman
, creative director at
ME Productions
, using flower petals and other natural elements to create replicas of landmarks or large-scale works of art is a trend on the rise. "This is done by crafting the image on a Styrofoam armature and then attaching thousands of flowers with wooden picks and hot glue," says Mitchell-Steiman. "They can also be created using a wooden frame wrapped with a foam board canvas supported with hard wooden panels on both sides." Flower petals are then attached to the canvas with spray adhesive. The result: massive floral impressions, such as the 10-foot Eiffel Tower pictured here.
Flower ClusteringLowe and Behold Event Accents
operations and production manager
Ginger Walker
says she has been clustering her arrangements lately. Translation: Say you have four different types of flowers. The flowers are sorted into groups, bundled together, and then placed in vases. The result is multiple containers with only one type of flower in each. The various vases can be placed side by side on the tables, making a powerful impact for the event. The effect can also be achieved using different types of flowers in one vase but all in the same tone. Walker says the color preferences change every season with the summer having the brighter, bolder hues, and the spring inspiring a more pastel palette.
Personalized Containers
"It's less about the plants and more about the items that contain them," according to designer
John Buick
of
Atlas Floral Decorators
. These days, his clients are asking for the containers to be as artfully designed as the flowers themselves. This idea is great for events, since the containers can be made to match any theme—think terra cotta bases painted with palm trees and flamingos for tropical events, or ceramic pots with dice and poker chips for casino games. Incorporate photos into the base of the centerpiece for a more personalized touch; consider using images of beneficiaries at a nonprofit fund-raiser.
Veggie Bowls Tommy Murphy
, sales and marketing manager at
Greenery Productions Inc.
, says that instead of using floral arrangements with vegetable accents, designers have lately been doing the exact opposite. Vegetables are taking center stage in arrangements, with flowers being used as accents. Vegetables such as artichokes and eggplants can be strung together with herbs or be placed in a bowl and used as centerpieces.
—
Albert del Toral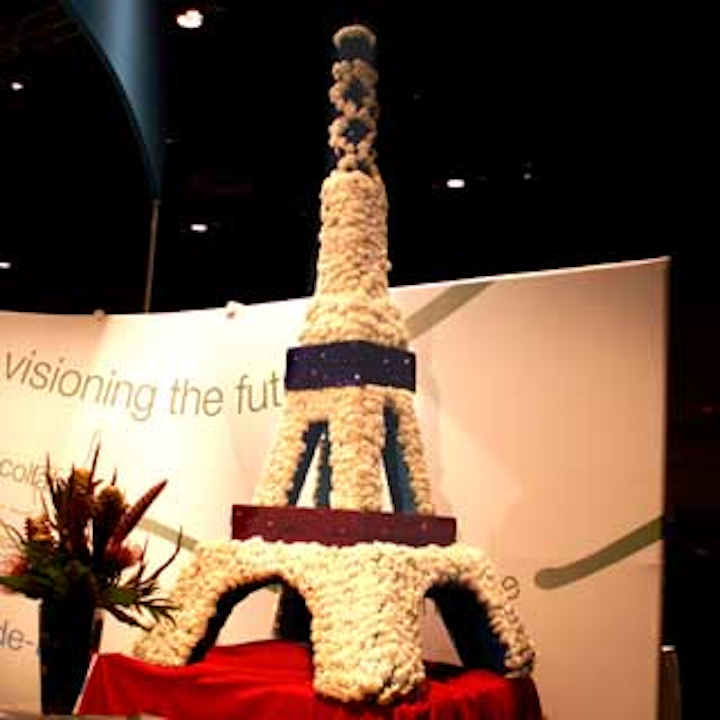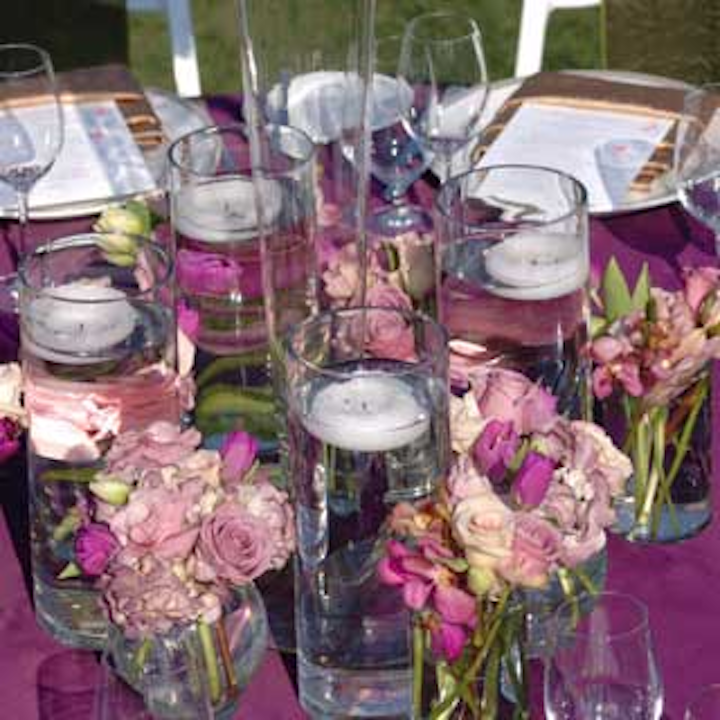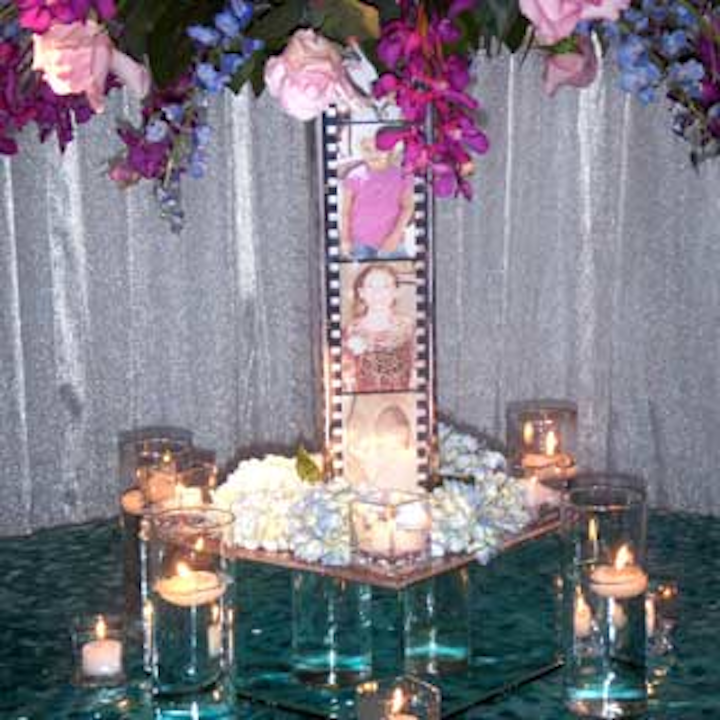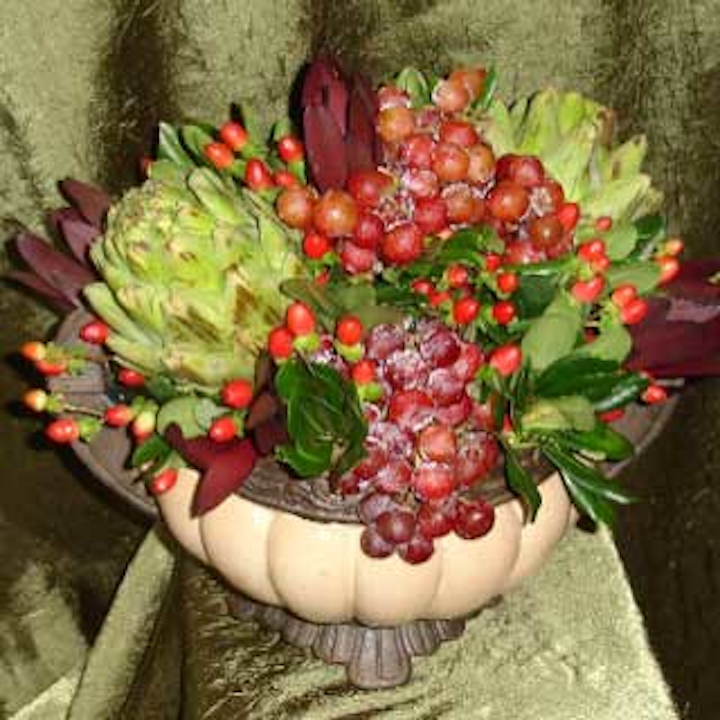 Featured Venues/Suppliers: