Central Park Conservancy Casts Halloween Ball in Eerie Light
October 29, 2009
Swapping tuxedos and designer gowns for elaborate costumes covered in glittering cobwebs, plumes of feathers, and flashing lights, 600 guests descended on Rumsey Playfield for the Central Park Conservancy's Halloween Ball Tuesday night. The nonprofit's yearly fund-raiser, a typically kitschy affair, once again eschewed formal floral arrangements and fancy furniture for spooky props and atmospheric lighting. The event raised more than $800,000.
Returning as the event's designer for his third consecutive year, Frank Alexander Salaris of Frank Alexander NYC worked with the conservancy's director of special events, Melissa Kinsella, to set the scene inside two large tented spaces.
Borrowing directly from the twilight-themed ball's invitation—an orange and blue illustration of the sun setting with silhouettes of bats and buildings—Salaris and Kinsella focused on lighting the event and generating shadows and silhouettes with various ornaments. Sitting atop the main bar in heavy urns, disco balls of different shapes reflected hundreds of dots of light onto the ceiling of the cocktail space, essentially creating a starry pattern. As an ominous touch, video graphics of lightning bolts flashed across this surface and a fog machine shrouded the room in a hazy mist. For the dinner area, orange lights illuminated black tree silhouettes, oversize fake bats cast menacing shadows onto the ceiling, and miniature toy skulls dipped in black glitter glistened faintly between the paper flowers of each table's centerpiece.
But the evening wasn't all about the decor: To highlight the costume competition, the conservancy added an extra photographer—snapshots are how guests enter the contest—and displayed the images on four large screens in the dinner tent.
Hudson Yards Catering handled the food this year and served seasonally appropriate canapés like spiced butternut squash soup and tarte flambé as well as a dinner menu of berbere-crusted lamb shank. As a nod to the spooky holiday, the dessert offerings included jack-o-lantern whoopie pies and shortbread cookies in the shape of black bats.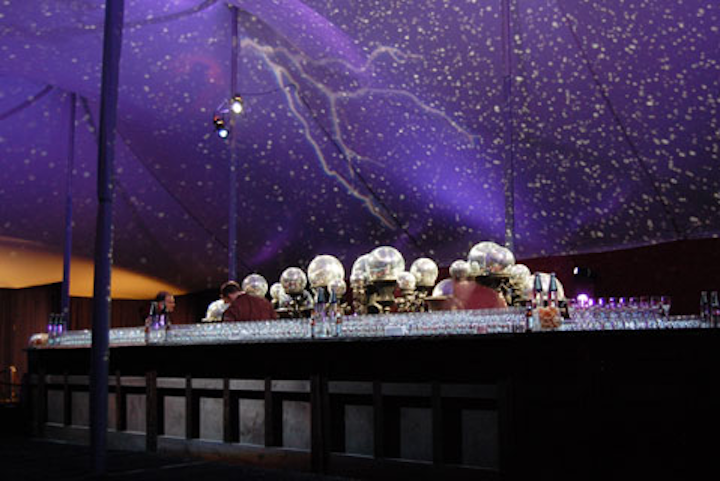 Photo: Jessica Torossian for BizBash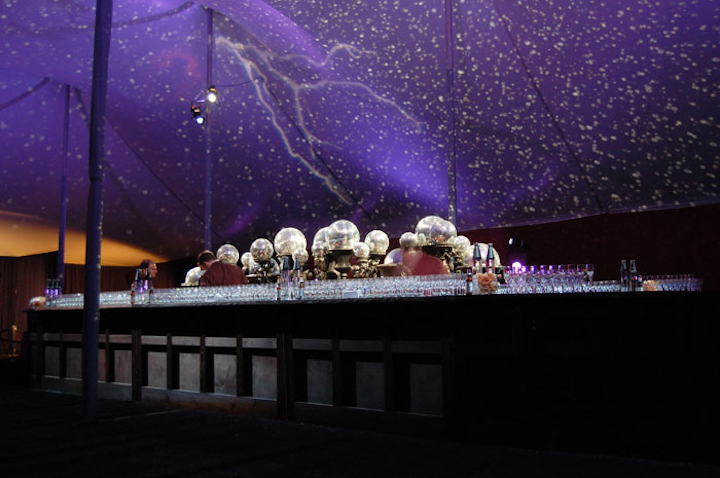 Photo: Jessica Torossian for BizBash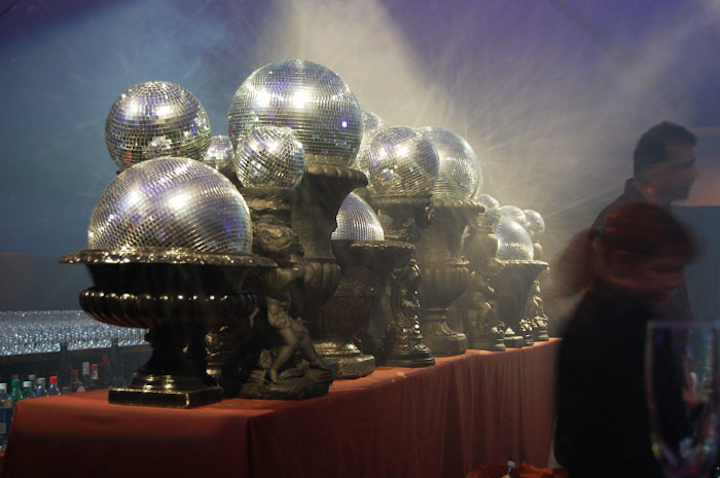 Photo: Jessica Torossian for BizBash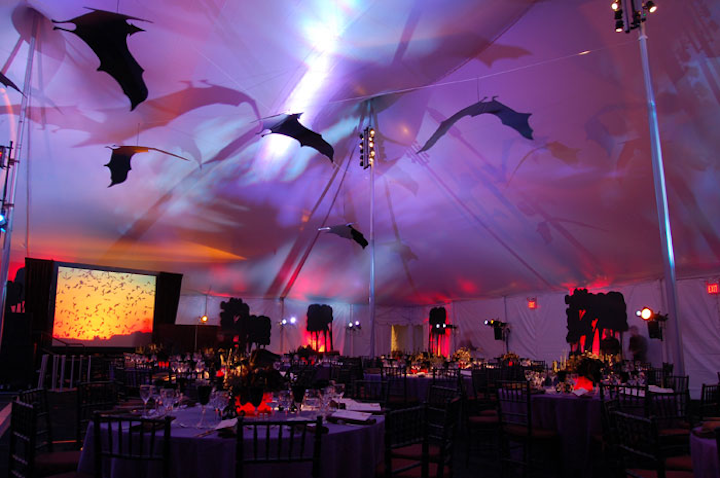 Photo: Jessica Torossian for BizBash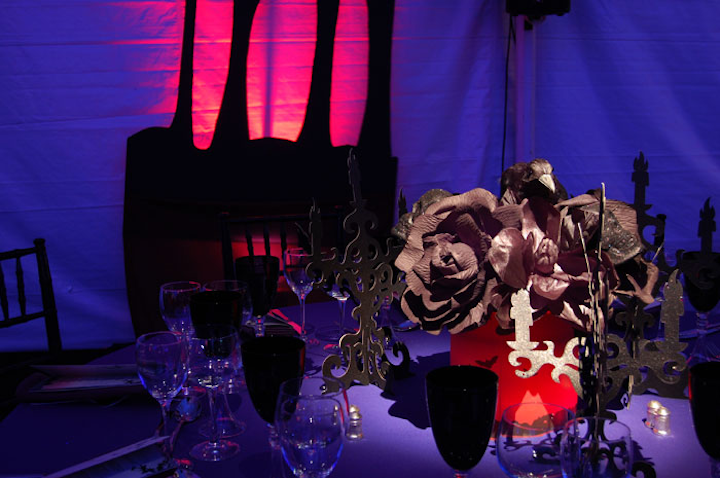 Photo: Jessica Torossian for BizBash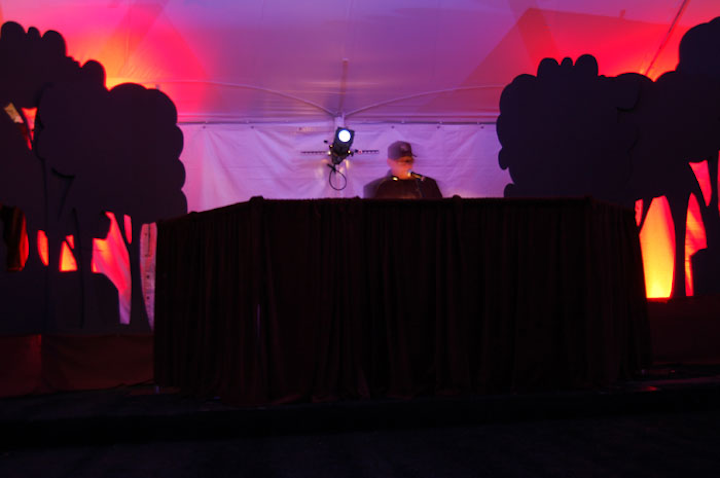 Photo: Jessica Torossian for BizBash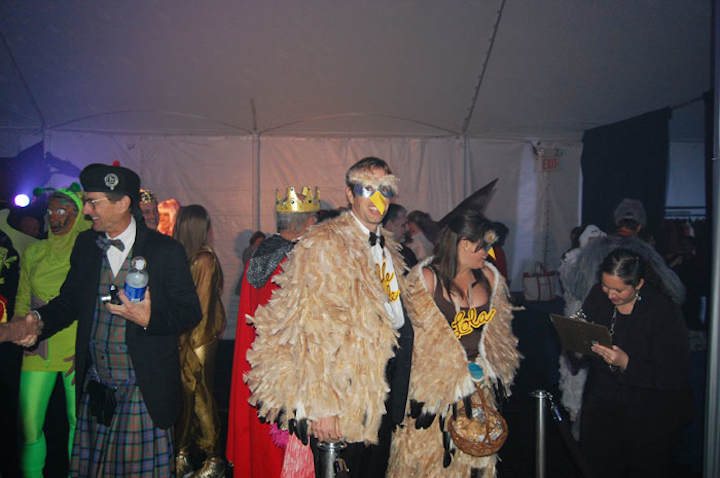 Photo: Jessica Torossian for BizBash
Featured Venues/Suppliers: