How to Transform a Room in 20 Minutes
Event producer André Wells transformed the ballroom for the Knock Out Abuse gala from a Tuscan dinner into an Italian nightclub on a limited timetable.
November 17, 2015
Every November the men attending Fight for Children's Fight Night boxing fund-raiser and women at the Knock Out Abuse gala come together for a shared after-party at the Ritz-Carlton, Washington, D.C. The kicker is that the party is held in the same ballroom as the latter's seated dinner—but with a different design and layout. Event designer André Wells of Events by André Wells has produced the Knock Out Abuse gala for eight years, each time making the transition to late-night lounge in just 20 minutes.
"We have limited time to change the room, so we have to be very targeted and specific to make sure our turn isn't too difficult," Wells said.
The evening, this year held on November 5, began with an "Evening in Florence" decor scheme using a color palette of olive, cream, taupe, and shades of green and family-style dining at long tables. Wells topped the tables with centerpieces of sunflowers, greenery, and bowls of lemons—a nod to the lemon trees found throughout the Italian countryside. A theater-in-the-round setup focused guests' attention on the stage, where the band E3 performed later in the evening.
Wells and a team of 125—including hotel staff—started the transition following dinner and the program, when the 1,100 guests exited to the reception space outside the ballroom for after-dinner cocktails. The new concept was a late-night Italian lounge. Everyone has an assigned role before the gala on one of two teams: removal and input. During the change, the removal team cleared out all dinnerware and tables to make room for at least 500 additional guests coming over from Fight Night at the Washington Hilton.
"The hardest thing is to move all the stuff that is out and figure out how to reuse some of it for the after-party and then be able to bring in the items in the wings," Wells said.
Out went the flowers and creamy accent decor and in came white and black lounge furniture and Edison-style string lights. Wells made use of the candles from dinner but moved them around the room into new arrangements within the lounge groupings and on highboy tables.
Here's a look at the ballroom before and after the transition.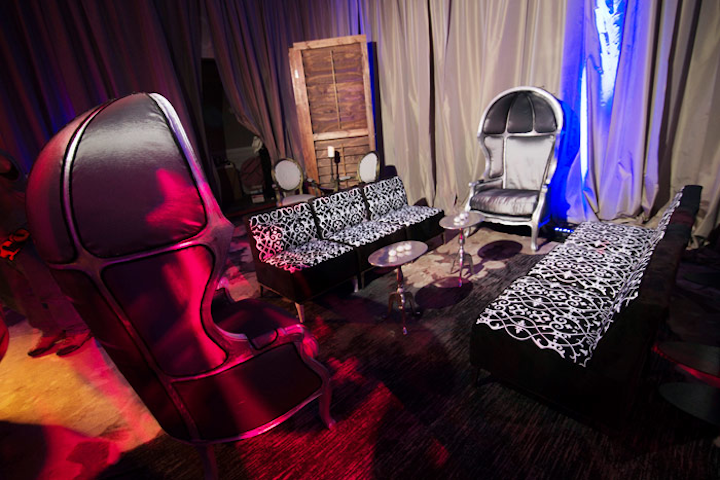 Photo: David DePas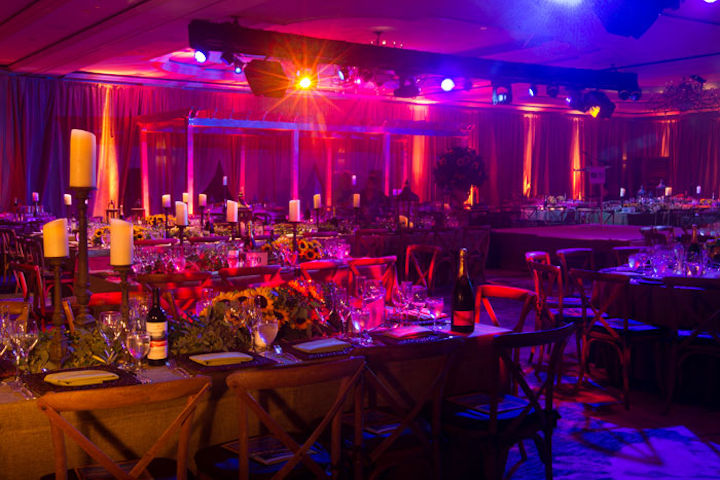 Photos: David DePas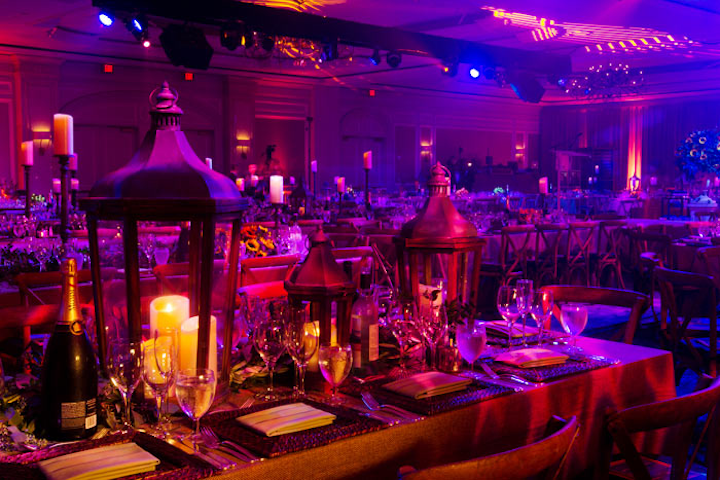 Photos: David DePas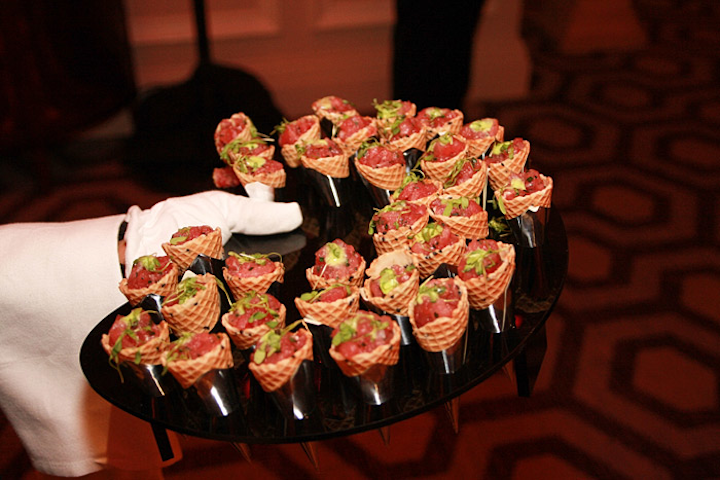 Photos: David DePas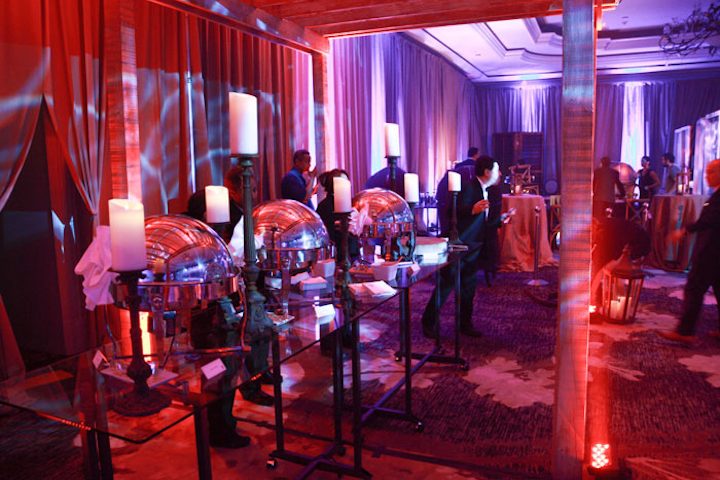 Photos: David DePas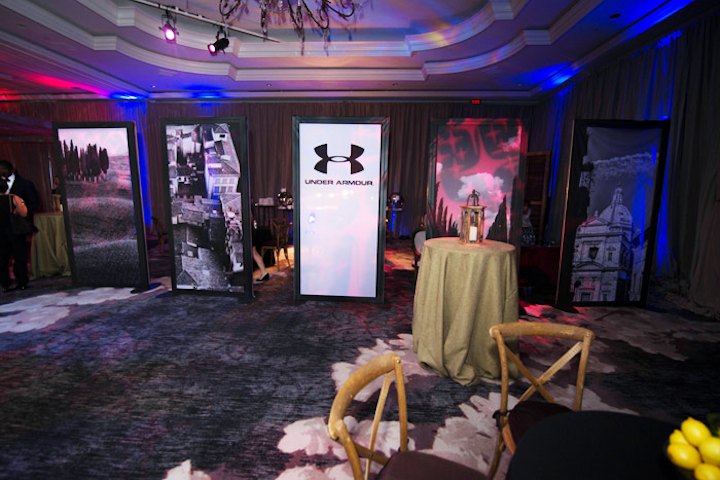 Photos: David DePas
Featured Venues/Suppliers: