5 V.I.P. Perks Your Meeting Attendees Will Appreciate
Go above and beyond for your attendees by offering these special services at your next event.
September 5, 2017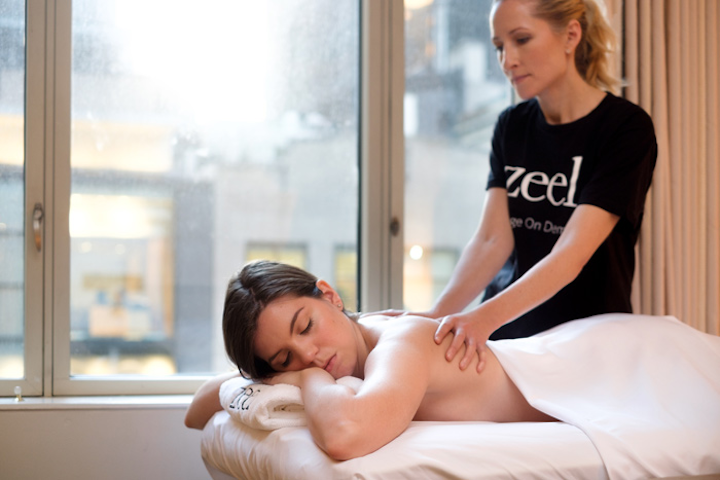 Photo: Courtesy of Zeel
Digital communication dominates the day-to-day life of business people across nearly every industry, yet attendance at meetings, conferences, and trade shows remains strong. The value of face-to-face interaction is indisputable, but the fact, is the effort to come together—the travel, the cost, the work that piles up while away—can be taxing. So why not consider doing something extra to show your appreciation to your attendees? In recent years a variety of services have emerged that provide unique, and likely unexpected, perks for weary business travelers.
Here's a look at five that may be a fit for your next event.
Luxury Car Rental
Provide a premium travel experience for your guests by offering them a rental car from Silvercar. The company only rents Audi A4s (silver of course) that are loaded with Wi Fi, Bluetooth, navigation, satellite radio, and leather seats. And the rental process is entirely app-based. Guests receive a special code to book the complimentary rental in the Silvercar app. When they arrive at the airport, they use the app to activate the reservation, unlock the car, and start driving. When they are finished, they simply return the car to a designated space at the Silvercar facility. The service is available at 17 airports, including popular meeting destinations such as Orlando, Chicago, New York, and Las Vegas.
In-Room Massage
Zeel is a massage-on-demand company that operates in 70 cities around the United States. Planners can make the arrangements in advance or offer gift cards so guests can book it themselves using Zeel's website or mobile app. Massages can be booked seven days a week with as little as one hour's notice. Zeel's massage therapists are licensed, insured, and go through in-person screening by the company. Upon booking, customers receive a confirmation with the therapist's full name, photo, bio, and massage license number. Zeel can also provide chair and table massages at meeting venues.
Luggage Service
Give your guests a completely hands-off luggage service with Bags. Planners can arrange for Bags agents to pick up their guests' luggage from baggage claim at more than 250 airports nationwide for delivery to destinations within 100 miles of those airports. At the end of the conference or event, Bags offers remote airline check-in at your venue so guests can check in for their flights, receive boarding passes, and check their luggage without standing in line at the airport. Customers receive notifications about their luggage movement via text or email.
Personal Concierge
One Concierge offers a variety of services for your guests in 115 countries around the world. Planners can arrange for a concierge to be at the event to assist guests in person or as a virtual concierge available via phone, email, and Web-based communication. Guests can use the service to secure restaurant reservations, arrange travel services, book nightlife and entertainment experiences, run errands, and more. After the event, planners receive a detailed report including program usage, request types, cost of requests, and more.
Babysitting
The Babysitting Company provides individually-screened, C.P.R.-certified child caregivers in a dozen cities around the country, including Miami, New York, Chicago, Los Angeles, and Orlando. The service can be performed as in-room care for one or a few children, or in a ballroom or other space for a large group, and can include arts and crafts activities, character visits, and more. Off-site excursions, such as a trip to a local museum, also may be arranged. Planners can either plan the services themselves, or pass along information for attendees to coordinate them.