British Invasion
Corporate institutions big and small jumped at the chance to bring their brands and clients to the first-ever (and somewhat flawed) America's Cup of Polo.
June 1, 2007
Corporate sponsors in search of a change of pace from the gala season (or a perfectly aligned event) flocked to the first-ever America's Cup of Polo at historic Morven Park in Leesburg, Virginia, on May 12. The all-day event, which benefited the Journey for the Cure Foundation, celebrated Jamestown's 400th anniversary with a polo match between U.S. and U.K. players, providing more than 5,000 spectators an opportunity to see the sport up close and soak in some of the day's excessive details—flare-bedecked Blackwater USA skydivers landing on the polo field (including a double amputee who possessed the day's game ball), two Blue Angel F-18 planes flying overhead, fife and drum bands performing, and aging rockers Journey singing for 90 minutes amidst a backdrop of fireworks.

It was a big to-do with some big-name sponsors—and some logistical problems.
"Most people here have not been to a polo match ever," said Brian MacDonnell, the executive vice president for SunTrust's wealth and investment management division in Greater Washington, which hosted one the Cup's rowdier tents. "It's an event that allows them to be exposed to things they wouldn't normally see." 

Land Rover, however, said the event was a natural alignment for the luxury car brand. "USA playing England in a polo match couldn't be a better fit for us. It was a match made in heaven really," said Andy Palmisano, Land Rover North America's Philadelphia and D.C. market manager, who oversaw the brand's involvement in the event. Listed as the official luxury vehicle sponsor of the America's Cup, Land Rover did not have its own tent (the brand piggybacked on Cartier's) but was highly visible nonetheless, with 13 vehicles displayed on the grounds, eight eight-foot-long banners lining the polo field, and other forms of signage in the public tents.

"Several sponsors came up to me and said, 'You guys got more visibility at this event than any other sponsor,' and I took that as a compliment," said Palmisano. "I had a team here four days before the event, mapping how we were going to display our vehicles and signage. The polo field alone is the length of nine football fields, so the venue was extremely challenging in terms of making your sponsorship visible." Other inventive marketing tactics: Palmisano handed out more than 2,000 baseball caps with Land Rover and America's Cup logos throughout the day, and he created a V.I.P. parking area close to the field for any attendee driving a Land Rover vehicle. In all, nearly 200 Land and Range Rovers showed up.

Sponsor tents allowed companies to make an impression on both existing and prospective clients. The VeriSign tent, for example, provided guests with a perfect view of the ponies at the polo players' tent, while next door at the Casa Noble tent, bartenders served up "Polo-ritas," the Cup's signature drink, made with Casa Noble tequila. A cutesy decor element: Casa Noble bottles served as vases at each table.

All of the sponsor tents used the same vendors (Sheila Johnson's Middleburg, Virgina-based Market Salamander handled catering, Capital Party Rentals handled tenting), but corporate sponsors added their own unique touches. A uniformed doorman standing in front of a tent signaled Ritz-Carlton's home for the day. Once inside, the hotel managed to exude its trademark elegance, this time in the form of a garden party. "We felt it was very important to maintain the Ritz-Carlton standard for our guests coming in," said Emmie Lancaster, the hotel's project coordinator, who worked with Scott Berglund, its senior manager of sales, meeting, and special events operations. "They expect a certain feel from the Ritz-Carlton, whether they're at a hotel or a special event hosted by us." Why did they jump on board in the first place? "It's the type of event our clients enjoy and are accustomed to."

Jason Binn's Capitol File tent (dubbed "the Royal Celebration Tent") was the largest of the bunch, with more than 750 V.I.P. ticket-holding attendees, and featured light projections displaying America's Cup logos. Meanwhile, hotel-industry execs gathered at the tent for CSI—Capitol Services Inc. (the event management firm behind the entire day's festivities), which was decorated in an Americana-inspired theme, with red and blue tablecloths.

Two doormen adorned in Cartier's trademark red suits and hats guarded the jewelry company's upscale tent, which was adjacent to the Chairman's tent—the über-V.I.P. spot of the day. For a souvenir with a personal touch, visitors to the Chairman's tent could pose in front of the America's Cup trophy and have their photo framed and mailed to them, courtesy of the Loudon Convention and Visitors Association.

To produce the jam-packed day, the general event management team at Capitol Services Inc. set up a command center at a rented house close to Morven Park. "They've been living there and working around the clock for two-and-a-half weeks," said company C.E.O. Jill McGregor.

While the day ran smoothly from a logistical standpoint, several planners involved in the day commented on the slew of problems that ensued, from spoiled catering trays to unmanned bars in several of the tents, which, according to this Washington Post blog entry, left many high-paying ticket-holders angry. McGregor commented, "CSI was hired on to handle all the day's logistics. We had nothing to do with the alcohol, food, or tents."

Official event founders and chairmen Tareq and Michaele Salahi have drawn off-the-record criticism from sponsors (several of whom paid as much as six figures) for hiring Market Salamander, a high-end caterer known to handle smaller events. Said one planner, "It was a domino effect of errors. At one point there was no alcohol—no beverages of any kind—in my tent. Finally I found a table, found stacks of beers, and started opening them myself. I literally created my own bar."

Nonetheless, the America's Cup of Polo is coming back next year, on May 10, 2008, this time featuring a polo match between Italy and the U.S. The Italian embassy is said to be a part of the festivities, as are several Italian performers.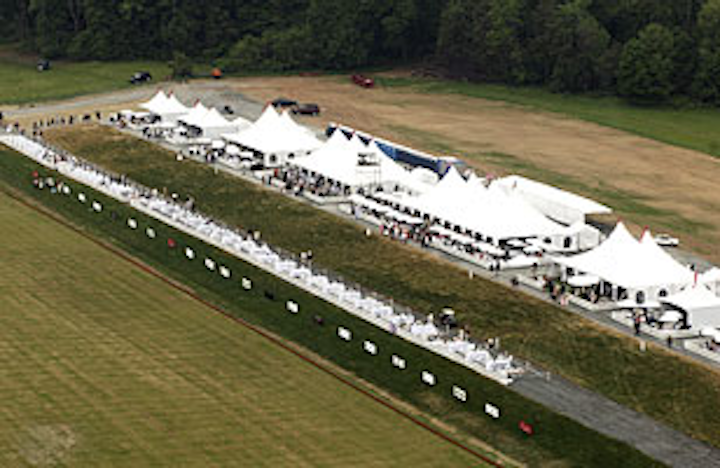 Photo: Zaid Hamid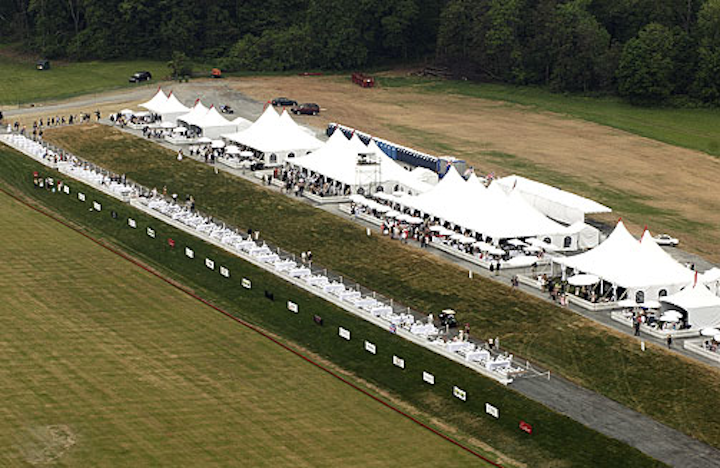 Photo: Zaid Hamid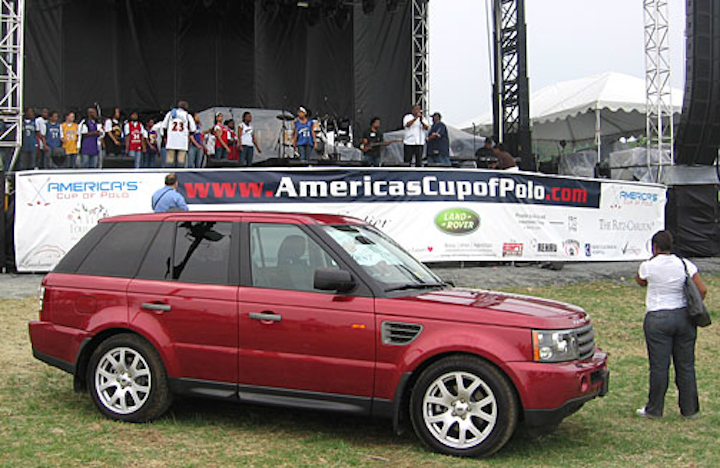 Photo: BizBash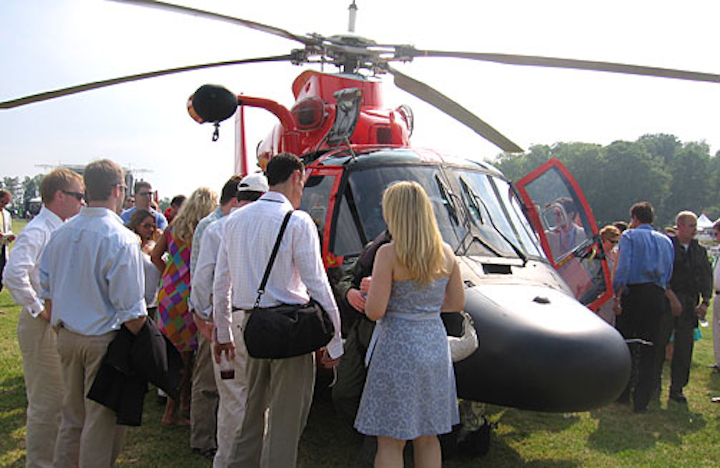 Photo: BizBash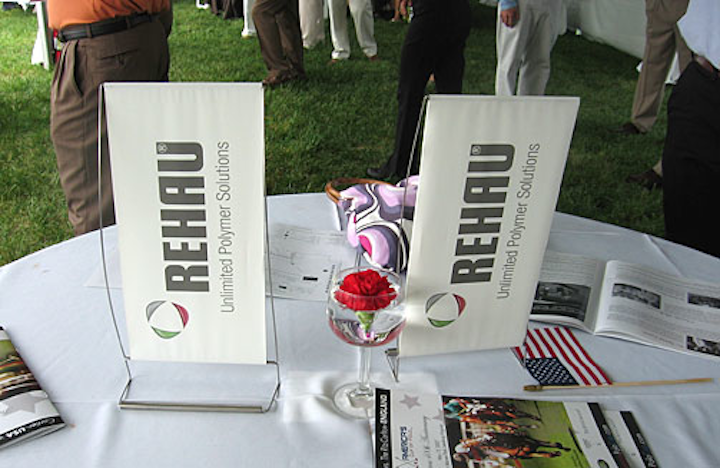 Photo: BizBash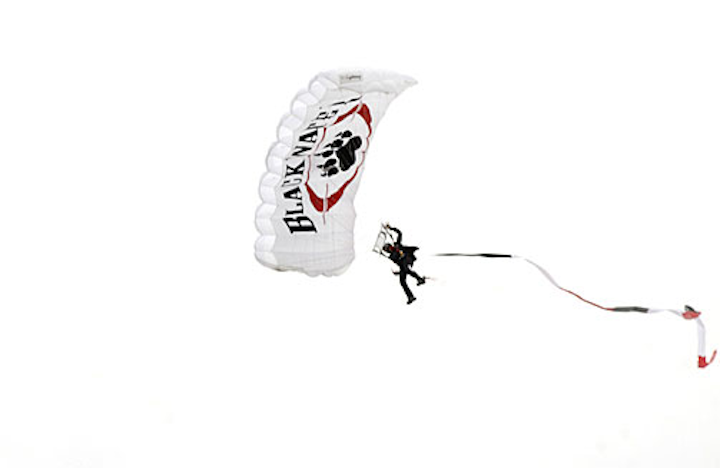 Photo: Zaid Hamid
Photo: BizBash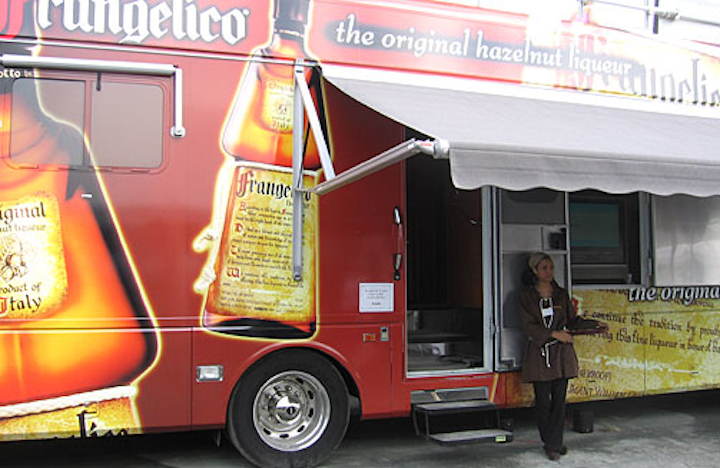 Photo: BizBash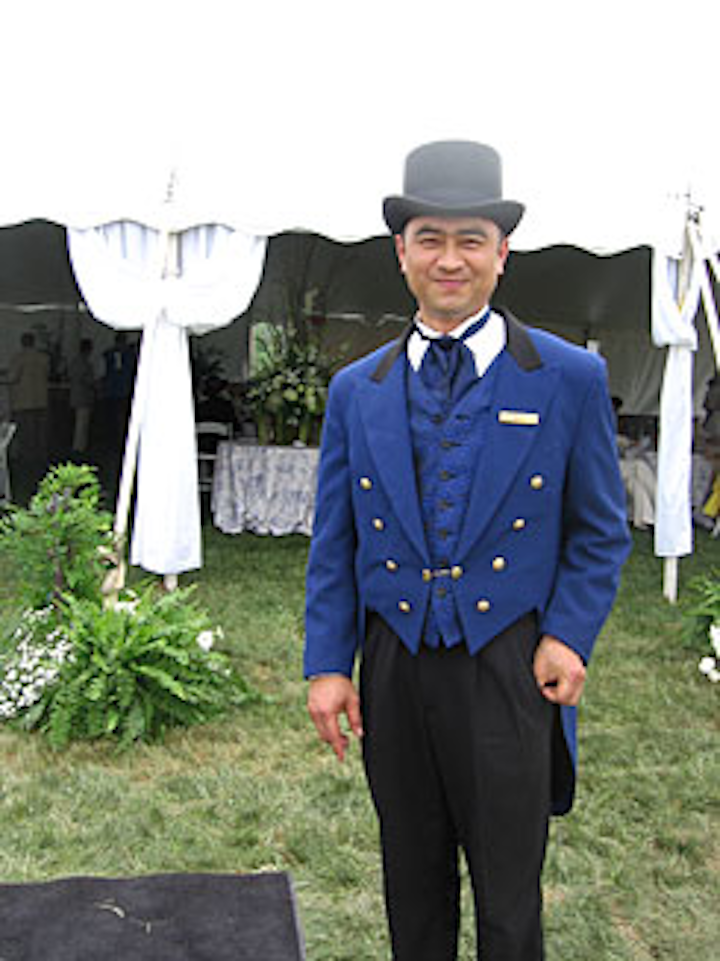 Photo: BizBash
Featured Venues/Suppliers: