How a Conference Used Innovative Design to Serve Delegates
The annual AIPAC Policy Conference added lounges and other richly designed spaces for a record-breaking crowd.
March 27, 2015
The annual AIPAC Policy Conference set an attendance record this year, with about 16,000 people coming to the Walter E. Washington Convention Center March 1 to 3. With the space having to serve more people, general contractor Hargrove was tasked with rethinking how to break up the convention center into smaller spaces to accomplish the goals of various constituencies at the meeting.
"You constantly have to reinvent, because what you did one year in one space the next year you run out of space because of the sheer guest count," said Chris Fulghum, senior account executive. "We have to reimagine the footprint each year and make sure we have it right."
The richly designed spaces, from lounges to cafés to ballrooms, incorporated the theme of this year's conference, "This Is Israel," in various ways. Many of the lounges had specific purposes as gathering places for designated donor groups, political arms, or meetings between AIPAC staff and constituents, while others were open to all attendees.
"This was the largest attendance in the history of the conference," said AIPAC spokesman Marshall Wittmann. "We worked hard to make sure that all 16,000 activists attending could come together and learn about the U.S.-Israel relationship through our programming in a comfortable, informative, and engaging setting."
One space that received a dramatic makeover was the AIPAC Coffee House. Two years ago, a version of the space, which offers drinks and light refreshments, was a Starbucks-like, four-sided stand that wrapped around a column. This year it had its own environment modeled after an Israeli street café. A printed façade and awning greeted guests, and inside the space had café tables and chairs, couches, and communal tables. There was also a stage for live entertainment and other programming. The decor achieved depth through trompe d'oeil features such as a stacked stone backdrop to the stage that actually was a printed graphic. Hargrove also used the technique on the flooring by printing an antique tile pattern onto vinyl.
Another major change to the event footprint was the opening of the Marriott Marquis Washington, DC, which is connected to the convention center. Being able to use the hotel's event space for events from small breakout sessions to a cocktail party for 1,100 people "was the real game-changer at the policy conference this year," Fulghum said.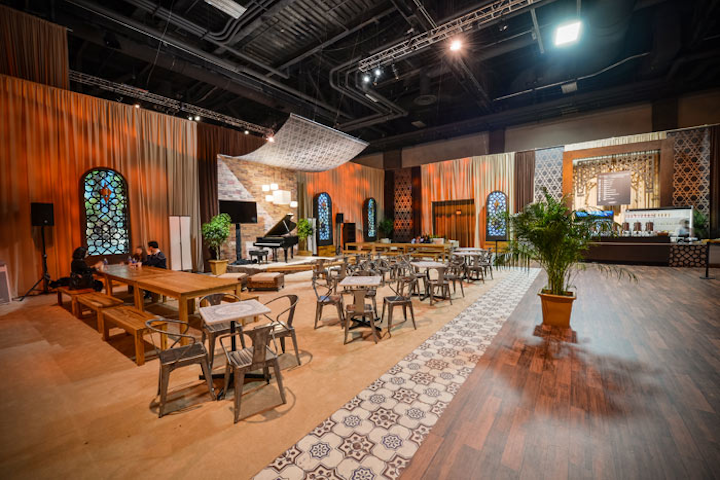 Photo: FotoBriceno/Hargrove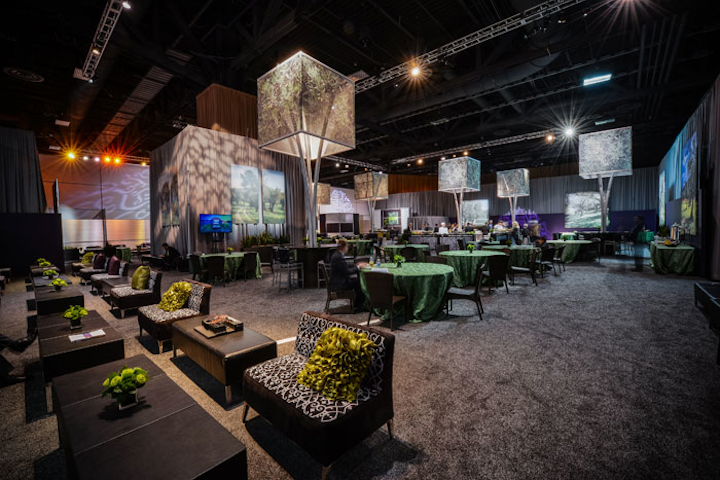 Photo: FotoBriceno/Hargrove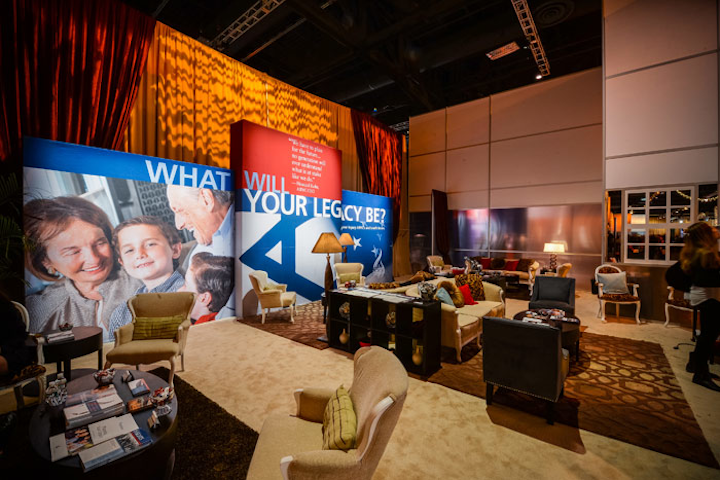 Photo: FotoBriceno/Hargrove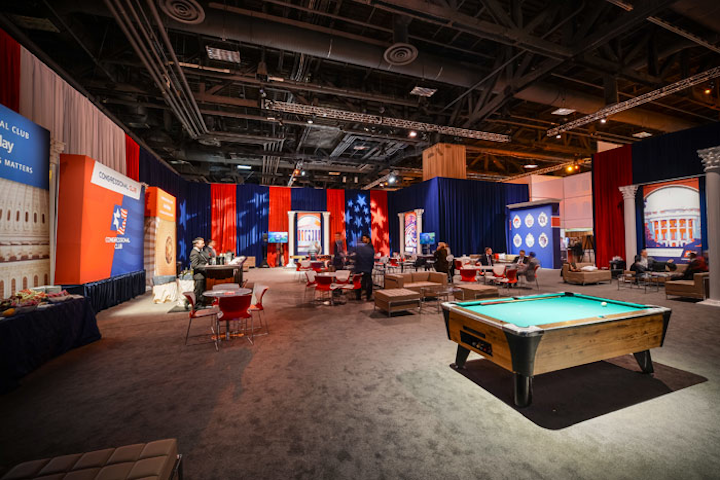 Photo: FotoBriceno/Hargrove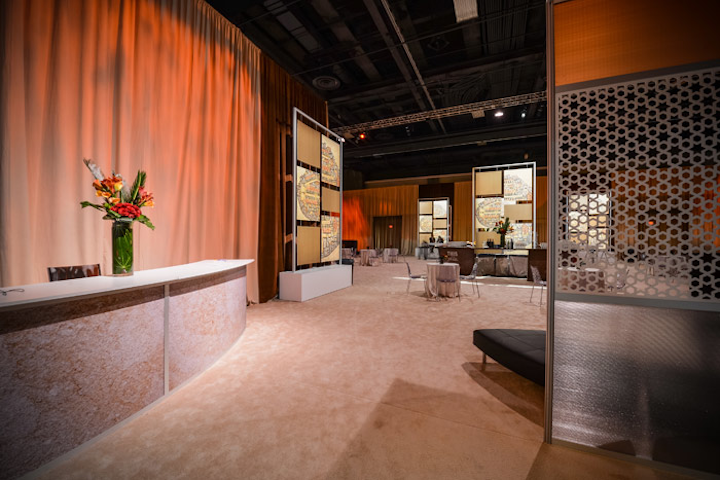 Photo: FotoBriceno/Hargrove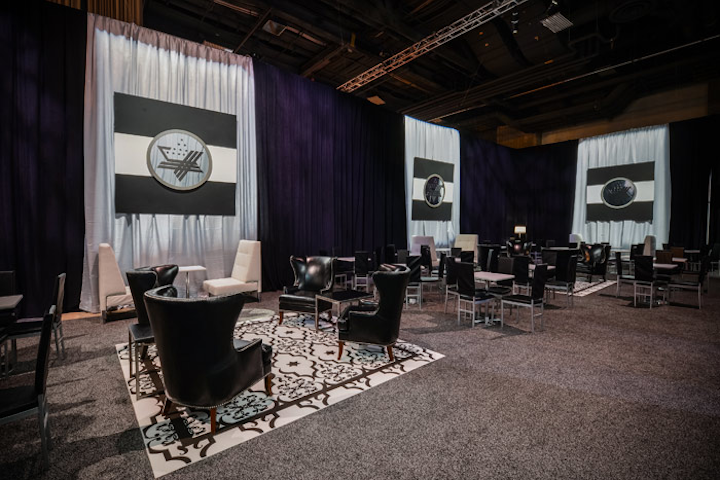 Photo: FotoBriceno/Hargrove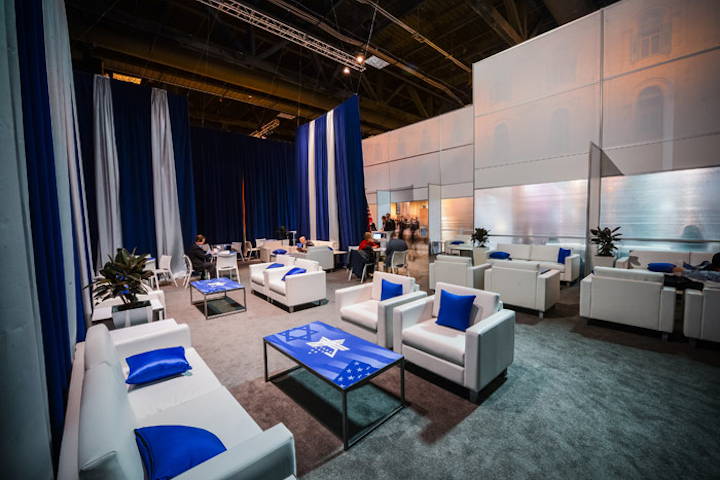 Photo: FotoBriceno/Hargrove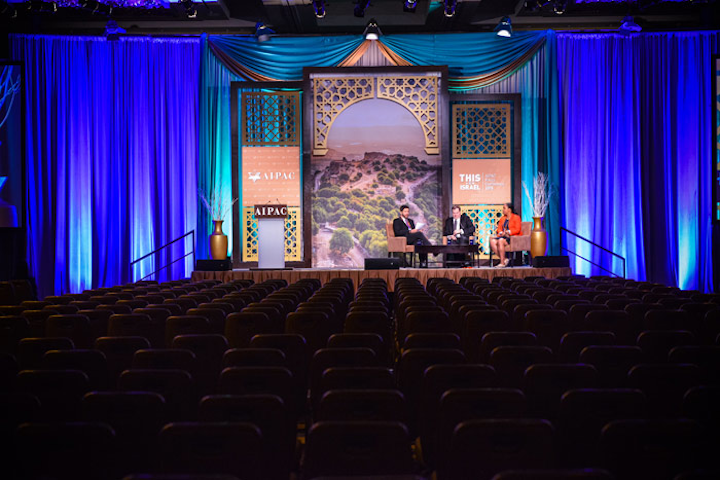 Photo: FotoBriceno/Hargrove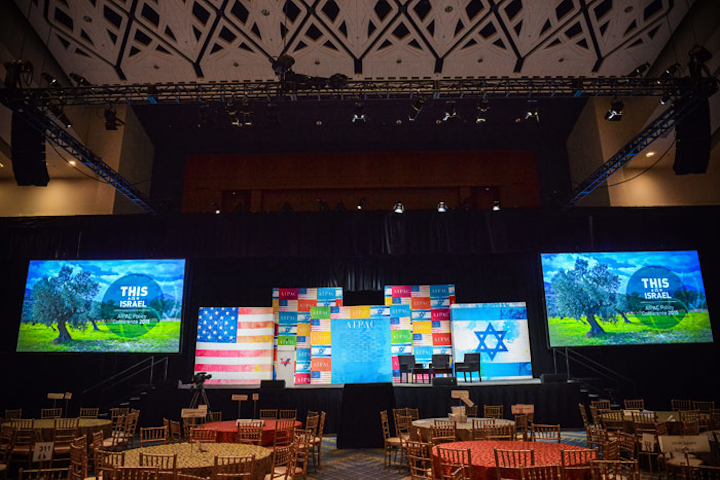 Photo: FotoBriceno/Hargrove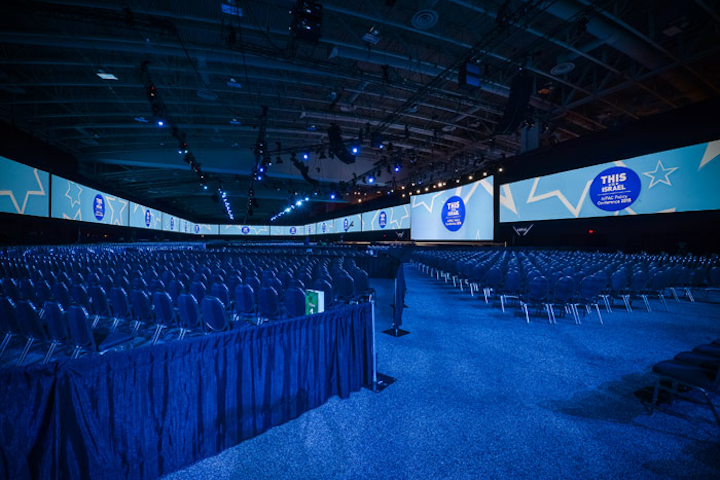 Photo: FotoBriceno/Hargrove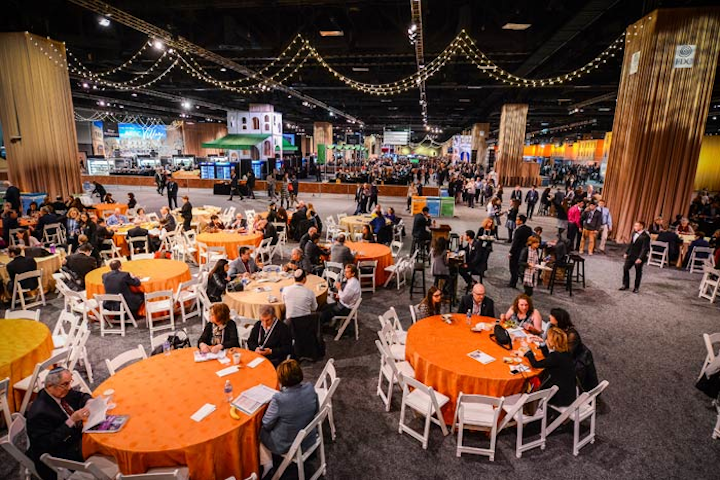 Photo: FotoBriceno/Hargrove
Featured Venues/Suppliers: