CORT Event Furnishings Shares Top Design Trends for 2014
March 4, 2014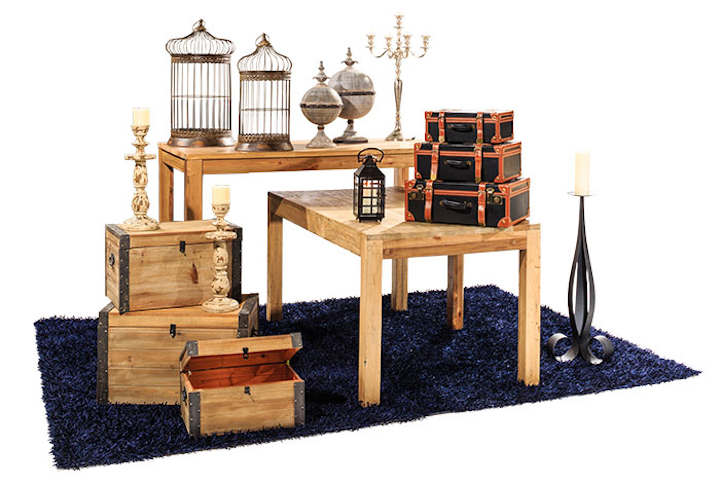 CORT Event Furnishings, the nation's leading event furniture, lighting, and accessories rental company, has announced the 2014 top event furnishings design trends for planning a memorable and effective event. Top trends include eclectic environments created by unique accessories and unusual combinations that reflect the designer's personal style, along with rustic and mid-century modern looks combined with Victorian- and French-inspired pieces to create a lush and entirely modern space. Special event planners are always looking to differentiate their client events from the competition and to revolutionize event designs. One of the best ways to create a unique look is to add accessories, decor, rugs, lighting, and greenery.
Lounges are about more than just furniture. Layering decor elements helps clients communicate their brand message to attendees and provides the visual interest that sets individual events apart. Leading the trend toward eclectic and lush event environments is CORT's new Elements collection, a line of specially selected rental decor pieces that give event designers more options to be creative. From cages and candelabras to vintage trunks and greenery, these are the details that make the difference and allow planners to express their client's style. "The Elements rental collection demonstrates CORT's commitment to helping clients revolutionize their designs. These thoughtfully selected decorative pieces allow event planners to exercise their individual style and create fresh event concepts," said event designer Jordan Carbotti of Perfect Surroundings International. The Elements collection was recently introduced by CORT at the Special Event Show in Nashville and offers the largest selection of rental accessories in the event industry. The collection is available nationwide.
Another big trend in event decor is mixing rustic wood and metal furnishings with mid-century classics to create eclectic environments with a modern edge. Also popular for 2014: combining Old World French and Victorian furnishings with modern elements, echoing the Steampunk trend and early 20th-century Victoriana. It's an extension of the opulence of the Gatsby theme, then taking it a step further and pushing boundaries with tech and futuristic elements. This unexpected eclecticism echoes the move toward individual style and taking chances.
CORT recently expanded its offerings to include a range of rustic dining tables, side tables, dining chairs, benches, and barstools to complement its wide range of mid-century modern and traditional lines. The Rustique collection can be used to design a Provencal French country setting or combined with whimsical French-inspired furnishings, such as CORT's Napoleon collection, to give clients a jarring but cohesive look that is on trend and previously unseen by even the most discerning clients. "Today's consumers are savvy, and they expect to be surprised and delighted when they attend a trade show, meeting, or special event. CORT's diverse collections give event planners the tools they need to revolutionize their event designs and stay ahead of the competition," said Kevin Dana, director of marketing and product development for CORT. To learn more about CORT's event rental collections, visit cortevents.com.
Featured Venues/Suppliers: