How Moët Made a Dinner in a Stadium Feel Intimate
During the BNP Paribas Open, a group of 50 dined at a long table right on the tennis court.
March 28, 2016
Although the massive BNP Paribas Open draws nearly half a million tennis spectators to the Southern California desert—selling out hotels all over the Palm Springs area—the sporting event recently drew just 50 guests to one very intimate dinner. And it took place center court of the Indian Wells Tennis Garden stadium.
Moët & Chandon hosted the March 20 "Holding Court" dinner—an inaugural event—that invited celebrities, Hollywood executives, journalists, and other friends of the brand to dine at one long table on the court. Hilary Swank, Whitney Port, Natasha Bedingfield, Camilla Belle, and Kyle Richards were in attendance.
Moët's executive director of communications, Paige Pedersen, explained that the brand has been involved with tennis for a long time—at the U.S. Open, Miami Open, and now Indian Wells—and had long wanted to plan a dinner on a court. "Indian Wells has two very special courts and a unique situation in that, on the last day of finals, only one of those courts is being used," she explained. "So we were able to use the other court." 
Among the concerns, Pedersen said, was the chance that hosting such an intimate group within a stadium might feel lonesome. "I was nervous that sitting in the bottom of the court and looking up, you'd feel diminished, or that it was lonely or very dark," she said. So, she explained that the team "used light and sound to make it really special" and to "create a sense of comfort" in the large stadium.
The team brought in about 1,000 candles and placed them on the seats all over the venue "so there was a sense of life around the stadium," Pedersen said. They also pumped intimate music through the venue's sound system and used lighting on the table for a simple but warm glow.
Guests dined on a meal from Nobu, which created each course specifically to pair with a vintage Moët champagne. For instance, Moët & Chandon Grand Vintage 1985 was paired with Wagyu steak and ginger scallion, and Moët & Chandon Ice Imperial was paired with a creamy white chocolate dessert.
Moët designed and produced the dinner internally and had backup plans in case of inclement weather or if matches ran long and were pushed into the stadium. But the event went off without a hitch.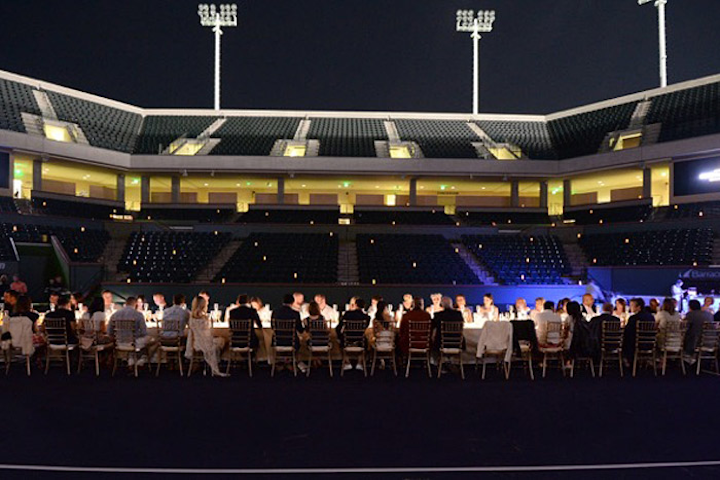 Photo: Getty Images for Moët & Chandon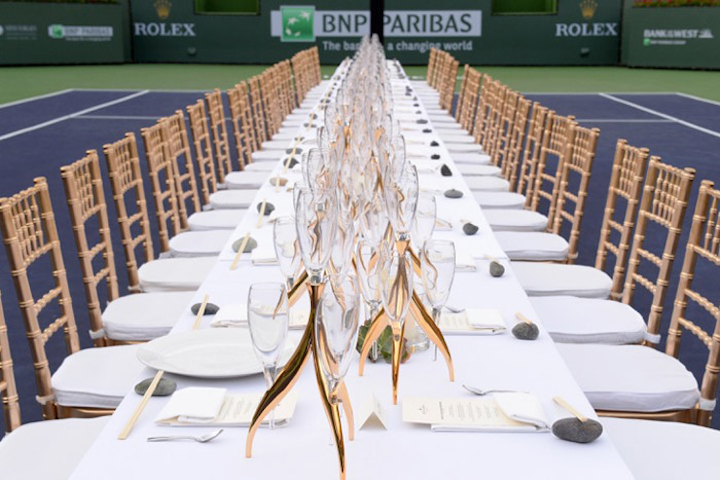 Photo: Getty Images for Moët & Chandon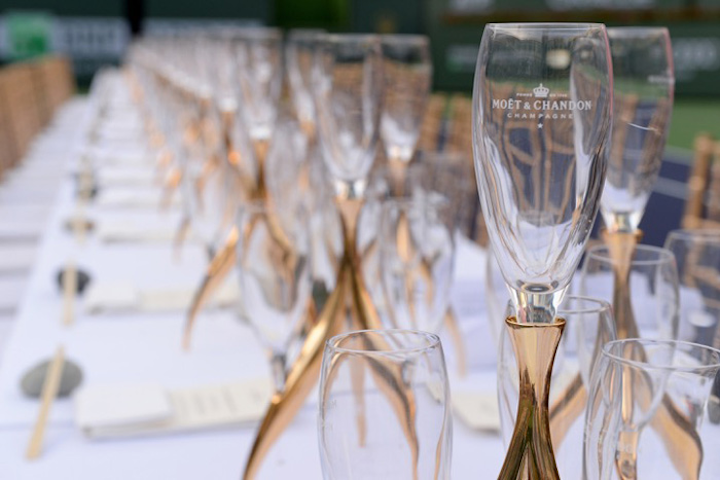 Photo: Getty Images for Moët & Chandon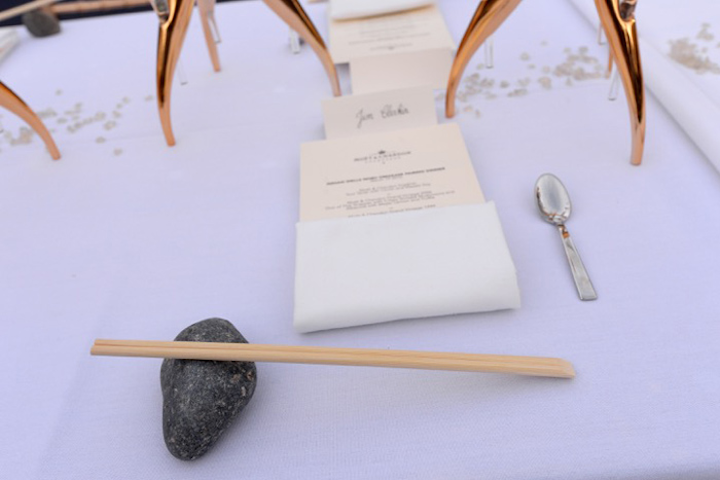 Photo: Getty Images for Moët & Chandon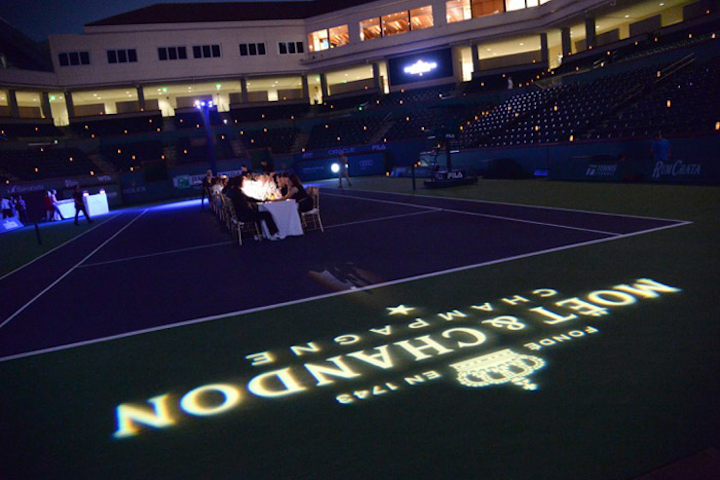 Photo: Getty Images for Moët & Chandon
Featured Venues/Suppliers: