Reimagine the Seminar Space
September 10, 2018
It can feel challenging to bring life and energy into a large, empty space. The potential is limitless, yet a blank space used for seminars can feel uninspiring. 
This challenge can feel even more intimidating when the seminar space will be host to corporate event marketers and event planners who plan and execute beautiful, imaginative conferences and events on a regular basis. How do you blow away attendees of an industry association conference who are event marketers themselves? At the Corporate Event Marketing Association (CEMA) Summit 2018, CORT Events answered this question by breaking barriers and doing the unexpected.
First, we considered our audience. CEMA is an industry organization filled with more than 800 active senior-level event marketers and industry professionals. CEMA professionals have not only been to many conferences and networking events, they have also run them. We knew we had to radically reimagine what our seminar space looked like to serve a group that would not be wowed by any standard setup. 
Today's workforce is connected and can work from anywhere, such as the comfort of their own home, the local coffee shop, or trendy offices. To match the way attendees are accustomed to working, the team set up different seating styles, allowing attendees to feel comfortable and engaged in the seminar space. 
For CEMA Summit 2018, the conference hall was separated into three zones: Connected and Casual, Styled and Structured, and Collaborative Contemporary. 
NoImage
Connected and Casual, situated at the very front of the seminar space, offers powered soft seating, including the Tech Tablet chair, as well as sofas and love seats for relaxed connection and listening space. 
NoImage
Styled and Structured, situated in the middle of the room, offered more standard meeting space for those who like to work in a more traditional setting. 
NoImage
Collaborative Contemporary, mimicking the feel of a coffee bar, offered a space where attendees could claim a seat but share a large, tech-enabled table and collaborate for breakout sessions. 
Flexible spaces will continue to become more important over time. We are seeing a huge increase in demand for breakout space conducive to networking and for a wider variety of furniture, including sofas, armchairs, foldable tables, and lightweight furniture for easy mobility.
The customer experience will always be the most important consideration when planning an elaborate event. Understanding the needs, wants, and expectations of your event attendees is crucial to making an event that excites them. CEMA Summit 2018 was a shareable, one-of-a-kind convention, furnished with high-quality, technology-enabled furniture that added to productivity. When you want your space to feel custom and connected, think about the attendee experience at every stage of event planning.  
Kevin Dana is executive director of marketing and product development at CORT Trade Show & Event Furnishings. To learn more about CORT's exhibit and event rental collections or its Social Tables integration, visit cortevents.com.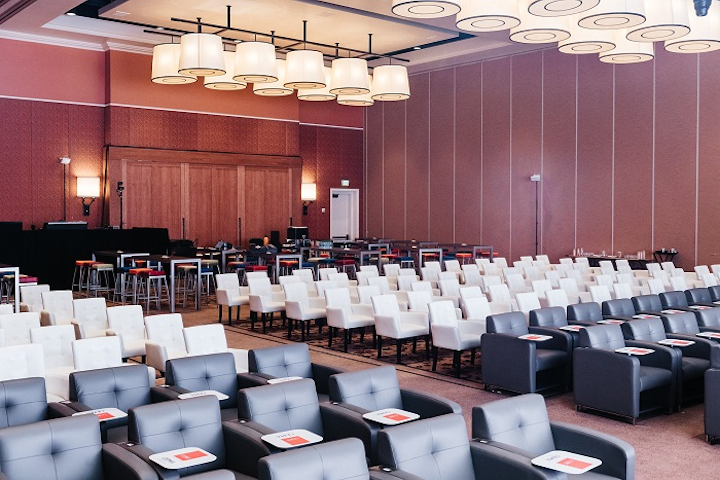 By Kevin Dana for BizBash