What Are Your Favorite Movies About Event Planners?
Planners share their favorite industry films, which include Father of the Bride, The Wedding Planner, and Miracle on 34th Street.
April 8, 2016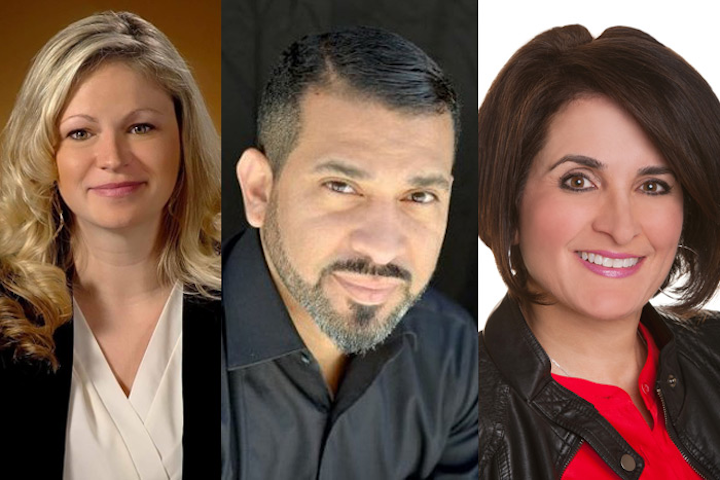 Photos: Courtesy of readers
Movies about event planners tend to fall into the categories of romance, comedy, or romantic comedies. But the Tribeca Film Festival, which kicks off on April 13, is offering an event planning film that goes against the stereotype. The festival opens with The First Monday in May, a documentary by filmmaker Andrew Rossi that focuses on the planning of last year's Met Gala and the museum's Chinese-inspired Western fashion exhibit. Industry professionals shared some of their favorite (and least favorite) films about event planners.

"Father of the Bride and Father of the Bride Part II. Martin Short kills it, and I always pictured myself as the George Banks-type of dad for my daughter's wedding when the day comes."
Jorge Lopez, content marketing, Adroit Sound & Entertainment, South Pasadena, California

"The oldest movie that actually shows someone whose job is event planning, even though it wasn't actually a career at that time, is Miracle on 34th Street. The mother was in charge of planning the Macy's Thanksgiving Day Parade. And she did it all with a single clipboard!"
Lorraine Mariella, president and founder, Eventium, Totowa, New Jersey

"Death at a Funeral. Both the British and the American version."
Susan Witek, owner, Damen Avenue Puppeteers, Chicago
"Father of the Bride. I deplore when someone compares what I do to The Wedding Planner with Jennifer Lopez. It oversimplified and romanticized our job, when it's not nearly that easy in any way, shape, or form."
Amanda Blissit, owner, Blume Haus, San Antonio

"One that not many people mention is Hanging Up. Meg Ryan's character is an event planner and, while it's not the main focus of the movie, the Halloween party she hosts is totally amazing."
Abby Borden, event producer, Angel City Designs, Los Angeles

"Monsoon Wedding, which is about a planner's nightmare with the weather; Bride Wars, where the bride always wants to be the one and only; and The Wedding Singer, which is about trying to keep within the budget. Just watching them gave me anxiety. If things were to go that wrong for me, I would definitely have a nervous breakdown. Believe me, sometimes not everything goes perfectly, but we always make sure that nothing is amiss. As a floral designer and planner, the moment I meet with the client the pressure is on for perfection."
Christina Santos-Campbell, floral and event designer, C. Santos Floral & Events, Long Beach, New York

"Ocean's Eleven, Ocean's Twelve, and Ocean's Thirteen."
Ed Wagaba, chief unicorn, Liz King Events, New York

"Martin Short in Father of the Bride is hilarious, but Jennifer Lopez in The Wedding Planner made me want to become an event planner so I could wear an earpiece."
Leah Makhoul, event sales manager, Topgolf, Washington
Editor's note: Some of these comments were shared by readers on our social media networks. Join our discussions on LinkedIn, Twitter, Facebook, and Google Plus.

Featured Venues/Suppliers: