What Movie Had the Biggest Influence On Your Career in Events?
From The Wedding Planner to The Greatest Showman to Lord of the Rings, BizBash readers around the country share the films that helped inspired their event careers.
August 29, 2019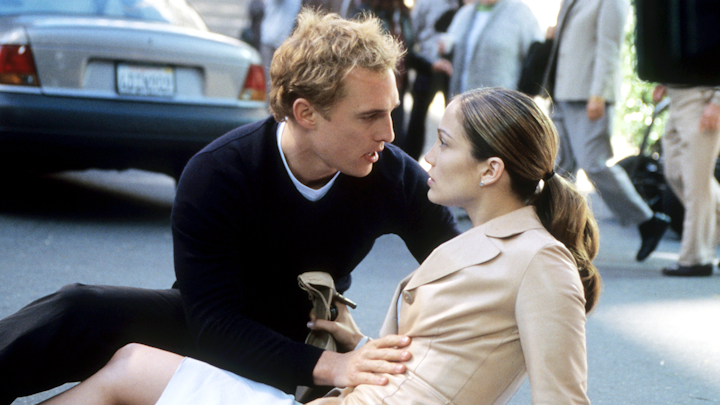 Photo: Columbia Pictures/Getty Images
In a recent GatherGeeks podcast, the director of the School of Hospitality and Tourism Management at San Diego State University noted how many of his students chose their major based on Jennifer Lopez's The Wedding Planner. So we decided to ask event pros what other movies may have influenced or inspired their career choices; here's what they had to say. 
"The movie Big had a pretty big influence on my career choice. Seeing Tom Hanks as a big kid in a corporate environment, and how the success of the company was fueled by his simple yet creative ideas, was a source of inspiration for sure. Sometimes we need to find our inner child to produce the most creative and imaginative experiences."
Ruby Sohi, lead planner and director, Royal Blue Events Management, Toronto
"The Lord of the Rings movies. I was [working] in theater at the time and was so fascinated by the costumes and sets that I made the switch from on-stage to behind the scenes. I enrolled in set design classes that eventually led me to event design and production. We're even working on designing a fantasy-theme event now—bringing it full circle!"
Gabbi Lamboy, event manager, Russell Harris Event Group, Los Angeles
"I was seriously inspired by a few food films of the late '80s early '90s, but by far the biggest influence was Big Night. The story is about two brothers who open up an Italian restaurant at the Jersey shore in the 1950s. The brothers are from Calabria, like my family, so the food really connected to me. However, the most resonating scene is the 'big night'—when Italian-American singer Louis Prima was to attend. The menu was huge, and included one of most difficult and impressive Calabrian dishes: Timballo. Everyone's faces lit up when the Timballo was sliced, and I was hooked. From that point, I wanted to elicit that same reaction from my guests."
Melissa Darpino, director of sales and marketing, Schaffer, Los Angeles
"From a strictly 'events career' perspective I'd have to choose the absolutely bad classic 1933 comedy Dinner at Eight. It's all about planning the perfect business dinner, but everything one can imagine goes wrong—yet the dinner still starts promptly at 8:00 p.m. [It has] Jean Harlow in one of her most memorably bad roles. While dated, it's worth a watch just for fun."
Lenny Talarico, chief experience officer, Lental Productions, Las Vegas 
"The Wedding Planner and Maid In Manhattan. The Wedding Planner showed how exciting the hustle and bustle of planning for the biggest day of a bride's life was; I still have a 'survivor box' for big event days. Maid in Manhattan just showed me how impressive the back of the house could be, and all the interesting details you learn. I am hooked on hospitality."
Stefanie White-Lafosse, president, Rave Impressions Consulting Firm, Miami
"Under the Tuscan Sun. I wanted to move to Europe and open a bed and breakfast. I mastered in tourism (with a concentration in meetings and events), and do plan some international events—but my retirement dream job is to still move to Spain or Portugal and run a B&B!"
Vanessa Ferragut, founder and senior event planner, Ferragut Event Group, Washington
"The Greatest Showman. It's incredible to watch: the colors, the excitement, the music! It's probably the most influential movie for my wedding-planning career. My business is 10 years old, and the movie is only two years old—[but] in a time where I wanted to rebrand and was extremely challenged with working-mom life, this movie told me go for it, stick to what I know, and don't settle for clients. The Greatest Showman encourages you to stay true to yourself … and one of the biggest reminders we need in such an evolving, trending, crazy industry is to stay true to our brands, to thrive in our strengths, and to keep being successful (no matter what your definition of success is)."
Allison Gaddis, owner, Live Laugh Love Weddings, Knoxville, Tennessee
"Love and Basketball. I watched it and immediately knew I always wanted to be a part of people's 'forevers.' To this day, my favorite question I ask my couples is, 'Tell me how we got here, from the beginning and go slow.'"
Anika Kai, chief experience officer, Anika Kai Experiences, Chicago
"What I took away from The Devil Wears Prada and applied to my business is that everyone is important. [Anne Hathaway's character] Andy was an assistant, so therefore no one saw her as any more than that. She was important to running the office, important to making sure Miranda was taken care of, and in the end, Andy was important to herself by standing up for what she knew was right. It may sound cheesy, but everyone has value. In events, you work with all types of vendors. No one is more important than anyone else. Coming from a place of humility and grace, no matter what, and treating others with the respect that you expect to be treated is of the utmost importance. It is teamwork that makes the dream work. No one on a team is better than anyone else on that team. In order to shine, everyone needs to make each other look good."
Holly Gray, owner, Anything But Gray Events, Los Angeles
"Spider-Man! Not any particular movie, but being at the scene of all the drama (photographer role) has always attracted me. Sometimes I feel like Spider-Man as I move through crowds and try to stay incognito to get the perfect candid shot."
John Klein, owner, JKlein Photography, Orlando
Editor's note: Some of these comments were shared by readers on our social media networks. Join our discussions on LinkedIn, Twitter, and Facebook.