What Makes a Rock-Star Wedding Planner?
June 10, 2014
"Everyone thinks they can be a wedding planner these days," complains Jen R., an independent wedding planner in California with eight years experience, who preferred to remain anonymous. "It's hard to command a higher fee when there's so much competition pushing rates down."

There's a huge difference, however, between being a person who plans a wedding, and being a successful wedding planner who earns a decent living. Just like there are bargain-basement lawyers (think Saul Goodman in Breaking Bad) and rock-star lawyers who command $1,000 an hour. And you'd never hear that rock star lawyer complaining that there are "too many lawyers out there."

So how do you separate yourself from the pack? For starters, you have to know more than the competition when it comes to planning logistics, such as:
How to create a venue cost comparison grid that factors in "hidden costs" of hosting the same wedding at different venues.
How to keep guests wanting to film the ceremony with their phones from walking "into the shot" of the professional photographer.
That two clients can both want "classical, but not too stuffy" and mean two completely different things.
How to train your Bridezilla client to behave properly without having to take out a restraining order.
An average wedding planner can coordinate a ceremony. They can scout locations and source vendors. They can design a killer Pinterest board for their client. If that were all it took to be a wedding planner, everyone would do it. But if you want to be a Wedding Planner, you've got to learn the nuances, the detailed choreography it takes to pull off a smooth, memorable, high-end event every time.
 
Lindsay Landman, the instructor for Event Leadership Institute's upcoming Wedding Planning Fundamentals course, has been producing weddings and events around the world for nearly 15 years. She has appeared on air and in print for such notables as Brides, The Knot, and ABC TV.  This course will teach what separates the average from the rock star wedding planner: how to provide added value to your client. The course will feature interviews with both established wedding planners as well as vendors, shedding light on what works and what doesn't.
The course is available both as a two-day intensive course in New York and as an eight-week online course, running from June 30 to September 14. E.L.I. looks forward to helping you become a rock star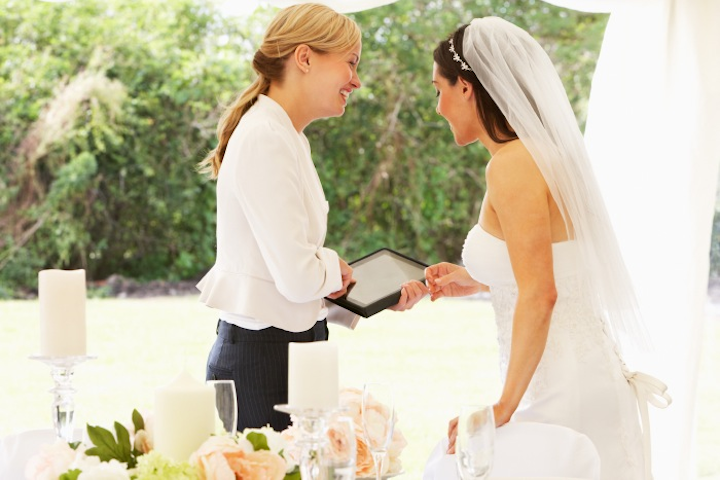 Photo Courtesy of Event Leadership Institute, LLC
Featured Venues/Suppliers: