Ferrari Takes Over Beverly Hills for Milestone Anniversary
In honor of its 60 years in the U.S., the automaker filled the California city with rare cars for a weekend of dramatic celebration.
October 20, 2014
Beverly Hills is well known as a city of fancy cars—and one automaker's milestone occasion brought in about a thousand more of them for a high-profile event weekend to boost that reputation.
Ferrari celebrated its 60th anniversary in the United States with a weekend takeover of the city, which included a glittering private black-tie gala as well as a massive parade of cars on Rodeo Drive for the public. Both events were produced by the Donahue Group, working with Ferarri USA's Greg Adams, Kurt Welsch, and Maria Stampone, as well as Petersen Automotive Museum vice chairman and Ferrari collector Bruce Meyer.
Announcing the October 11 gala to all passersby was a Beverly Hills City Hall building awash in red lighting and decked with an enormous projected emblem of the "Prancing Horse" logo, executed by ShowPro. The dinner took place beneath the building at the Wallis Annenberg Center for Performing Arts, where Ferrari red also appeared in arrangements of copious roses and even in coordinating pashminas on the backs of ladies' chairs at the alfresco event.
Mayor Lili Bosse opened the evening with a proclamation declaring the start of the weekend takeover. Fiat Chrysler chairman John Elkann, Fiat Chrysler C.E.O. and Ferrari chairman Sergio Marchionne, Ferrari C.E.O. Amedeo Felisa, and Ferrari vice chairman Piero Ferrari were also all among the executives presiding over the fete for 600.
In the evening's highest-energy portion, auctioneer David Gooding auctioned a huge-ticket item: the first of 499 examples of the newest 458 Speciale A. The car sold for $900,000 with proceeds benefiting Daybreak, the American branch of the Italian charity dedicated to research for cures for rare genetic diseases. And in addition to that vehicle, the limited-edition F60 America was unveiled to the crowd.
The evening's musical performances included Italian conductor Carlo Ponti Jr. leading the Los Angeles Virtuosi Orchestra, violinist Caroline Campbell, and Mary J. Blige. A fireworks display capped off the event.
The celebration continued the next day with the "Race Through the Decades: 1954-2014," an open-to-the-public event on Rodeo Drive. Meant for fans, collectors, and owners, the affair was billed as the most significant collection of classic and racing Ferraris ever assembled. It included cars made famous on TV, including the Ferrari 308 GTS from Magnum P.I., the Testarossa from Miami Vice, and Steve McQueen's Ferrari 275 GTB/4 from Bullitt. An estimated 30,000 people attended the public event.
A new car dedicated to collectors in the United States was also debuted: the $3 million-plus Ferrari F60 America, of which only 10 will be produced—and all are already claimed.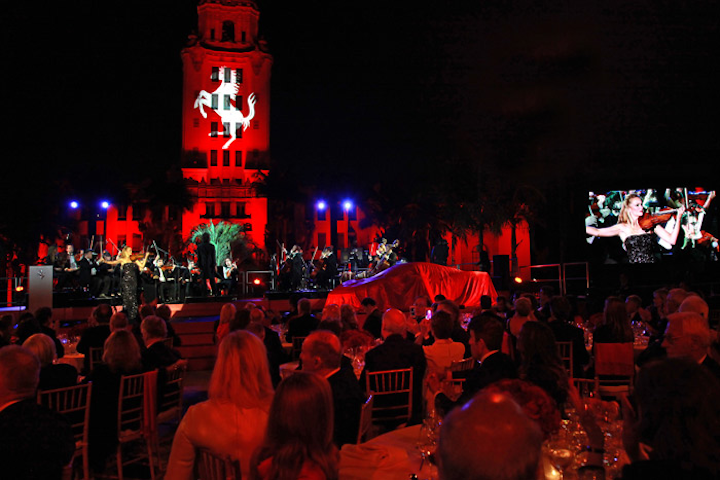 Photo: Nadine Froger Photography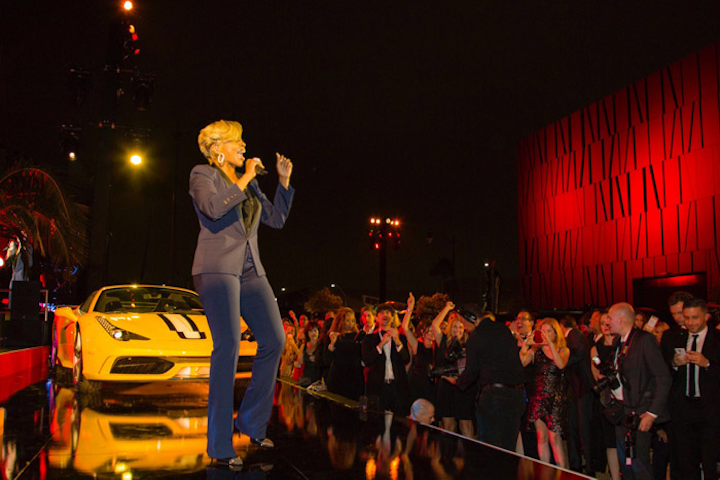 Photo: Courtesy of Ferrari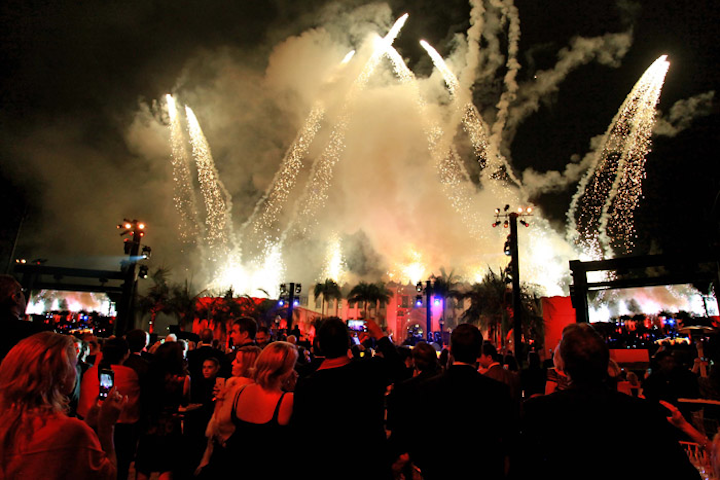 Photo: Nadine Froger Photography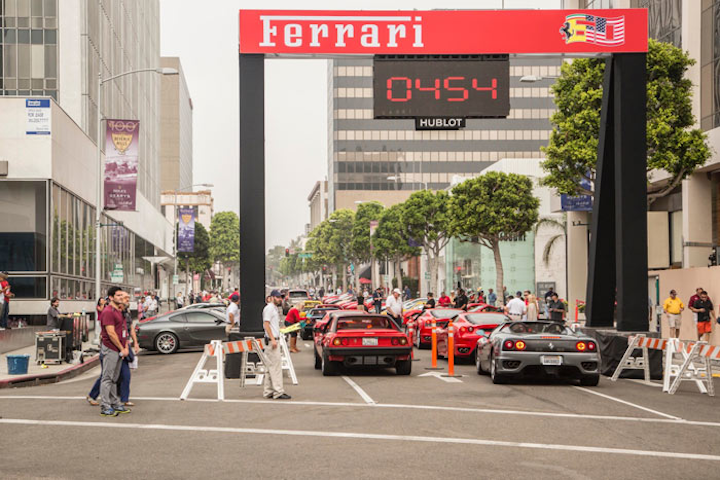 Photo: Courtesy of Ferrari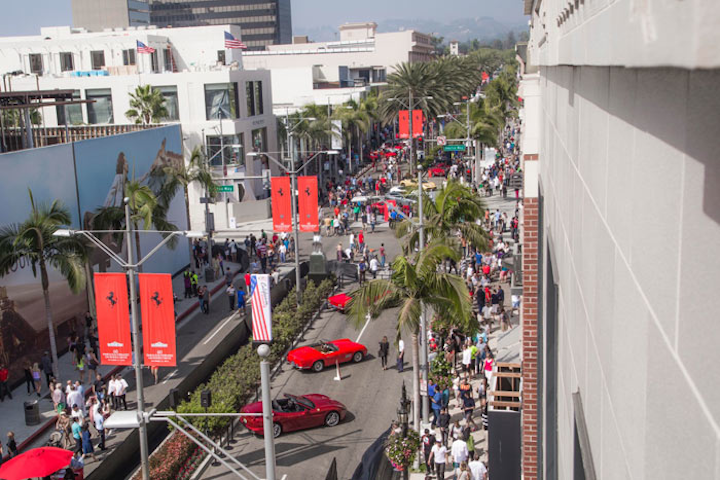 Photo: Courtesy of Ferrari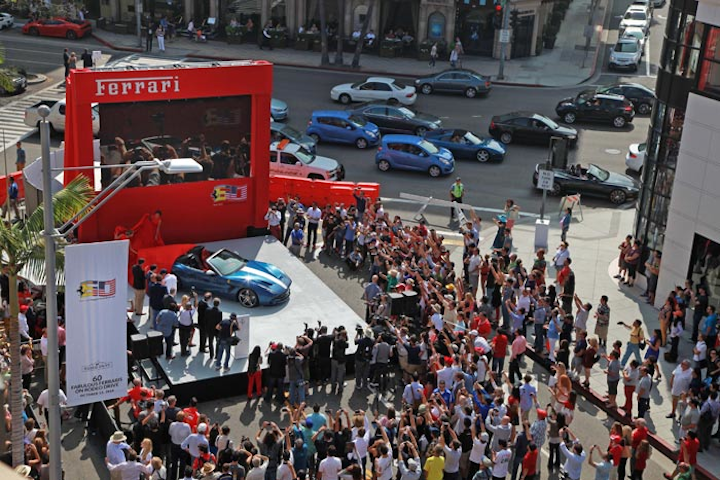 Photo: Nadine Froger Photography
Featured Venues/Suppliers: