Why This Dinner Party Was Held in a Creek
The Bacon & Lox Society organized an event that included fly fishing lessons, a sing-along, floral installations—and no shoes.
September 28, 2016
Established in 2009, the Bacon & Lox Society, based in Stroudsburg, Pennsylvania, is an interfaith celebration congregation that aims to educate and enhance the spiritual lives of its members through time-honored traditions, as well as new ones like a formal dinner party—in a creek.
"I've been obsessed with having a formal-style dinner in the water for a couple of years," said the group's co-founder Heather Arak-Kanofsky about the Full Circle Meal event, which took place September 11 in McMichaels Creek in northeast Pennsylvania. "I had seen this historic photo of a Victorian-era family having a full sit-down dinner in the middle of a local creek and it captured my imagination. I loved the image of them all in their white buttoned-up outfits in the water! It seemed serene and playful, which was intriguing."
Arak-Kanofsky, who is also co-owner of branding and swag company Gifts for the Good Life, explained that she and Bacon & Lox Society co-founder Alisa Tongg, who is a Life-Cycle Celebrant, have created celebrations in the past, but that this was their first adults-only event. The unusual outdoor setting featured a floral installation and garland by Allium Floral Design, as well as vintage farmhouse tables and chairs from Fox and Finch Vintage Furniture Rentals. Guests dined on a meal made from local ingredients from area farms, including applewood-smoked trout (which Arak-Kanofsky and her kids caught and cooked), figs with bacon, heirloom tomato salad, and fruity popsicles for dessert.
"One of the core values of the Bacon & Lox Society is that collaboration, especially among creatives, creates magic," Tongg said. "Everyone who attended the Bacon & Lox Society's Full Circle Meal was asked to bring something to share. We've found that when everyone contributes, guests transform into participants, and everyone has a sense of belonging. ... Our dinner guests brought beautiful heirloom tomatoes and interesting seasonal salads, fly fishing casting lessons, and a sing-along."
Like past events, the duo weaved in parts of the members' different faith traditions, cultural heritages, and favorite foods to create a retreat-like experience for the guests. Tongg also led the group in a Quaker-style silent grace before the meal. "This type of blessing is perfect for groups who may have different faiths and beliefs," she said. "Everyone takes a silent moment to reflect on the things they are grateful for, then the leader squeezes the hand of the person to the right, that person squeezes the hand of the person on his right, and the squeeze quickly travels through everyone back to the start, completing the circle and the moment of reflection."
Industry pro Arak-Kanofsky, who first worked with Tongg on the 2008 Delaware River Food and Wine Festival, added that the "event far surpassed my dreams, not just because it was beautiful or novel, but everyone was so taken and literally immersed in the experience."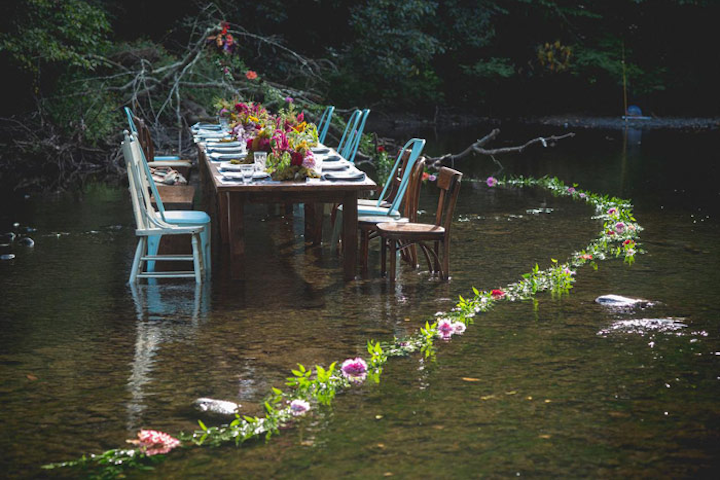 Photo: Rob Yaskovic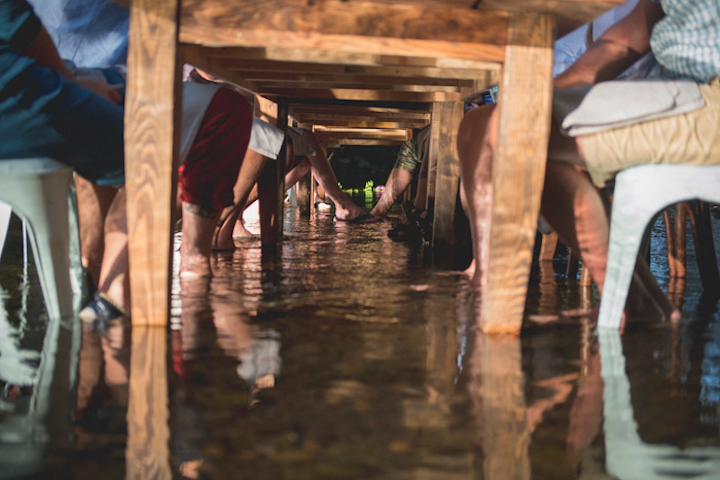 Photo: Rob Yaskovic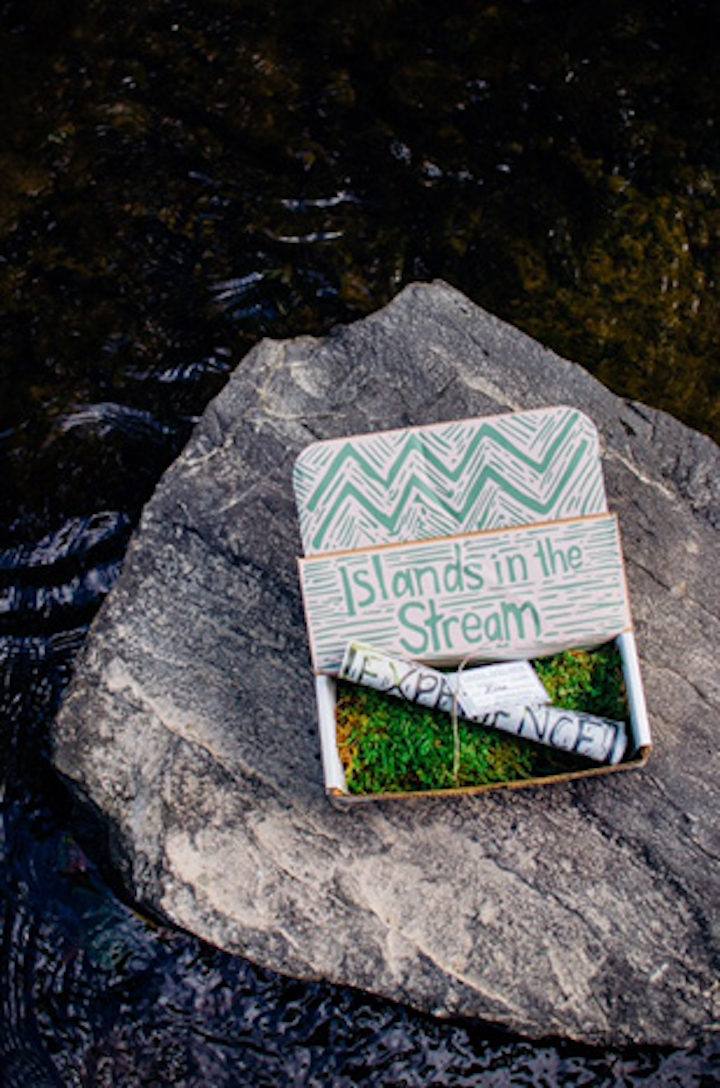 Photo: Rob Yaskovic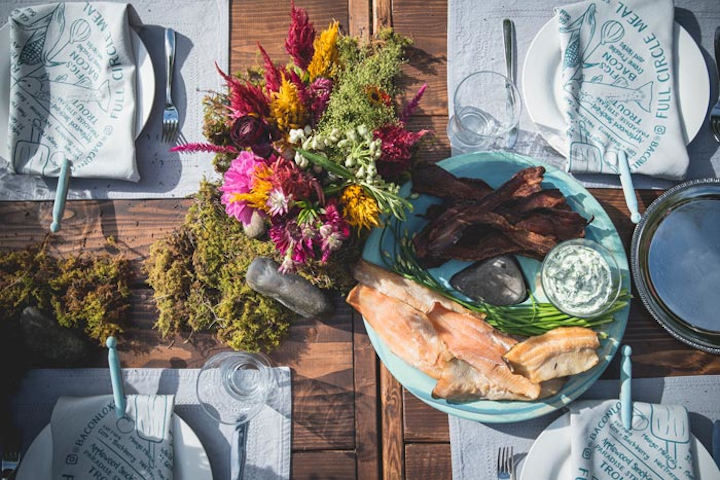 Photo: Rob Yaskovic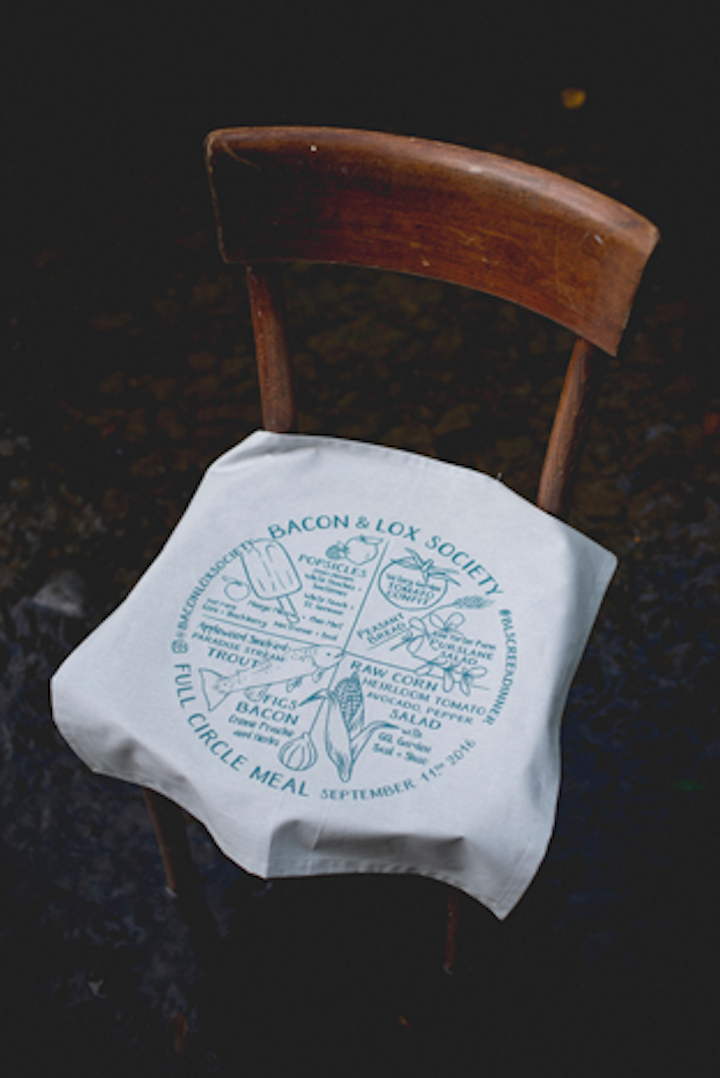 Photo: Rob Yaskovic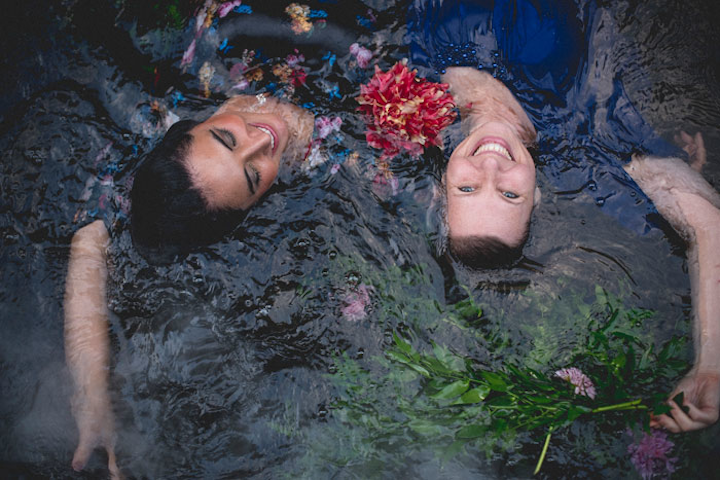 Photo: Rob Yaskovic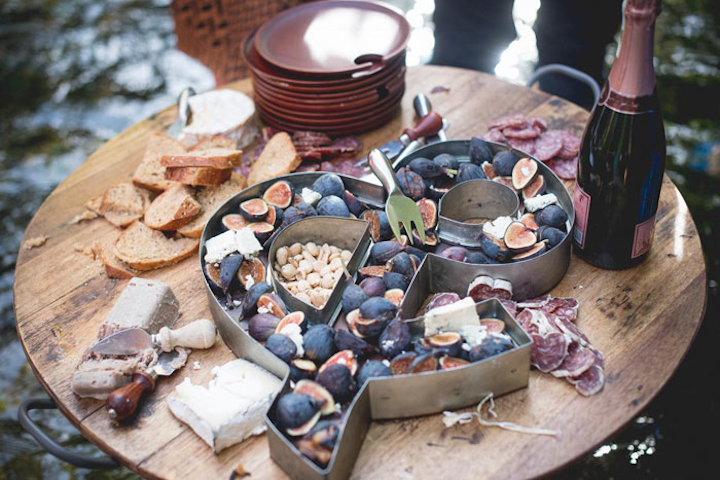 Photo: Rob Yaskovic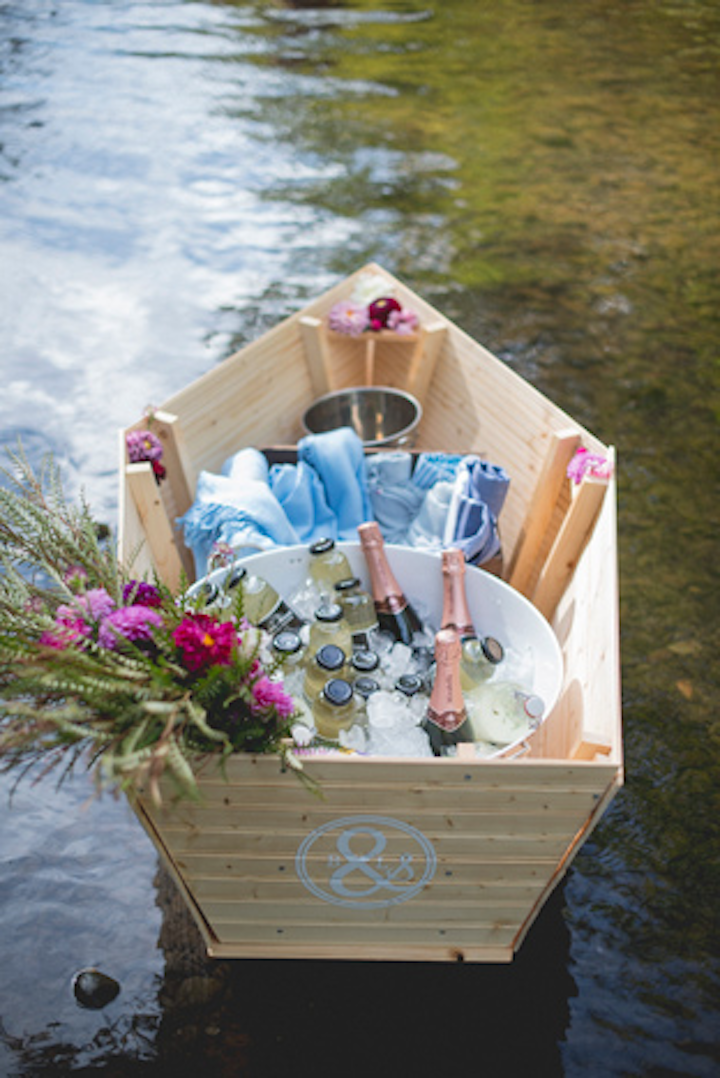 Photo: Rob Yaskovic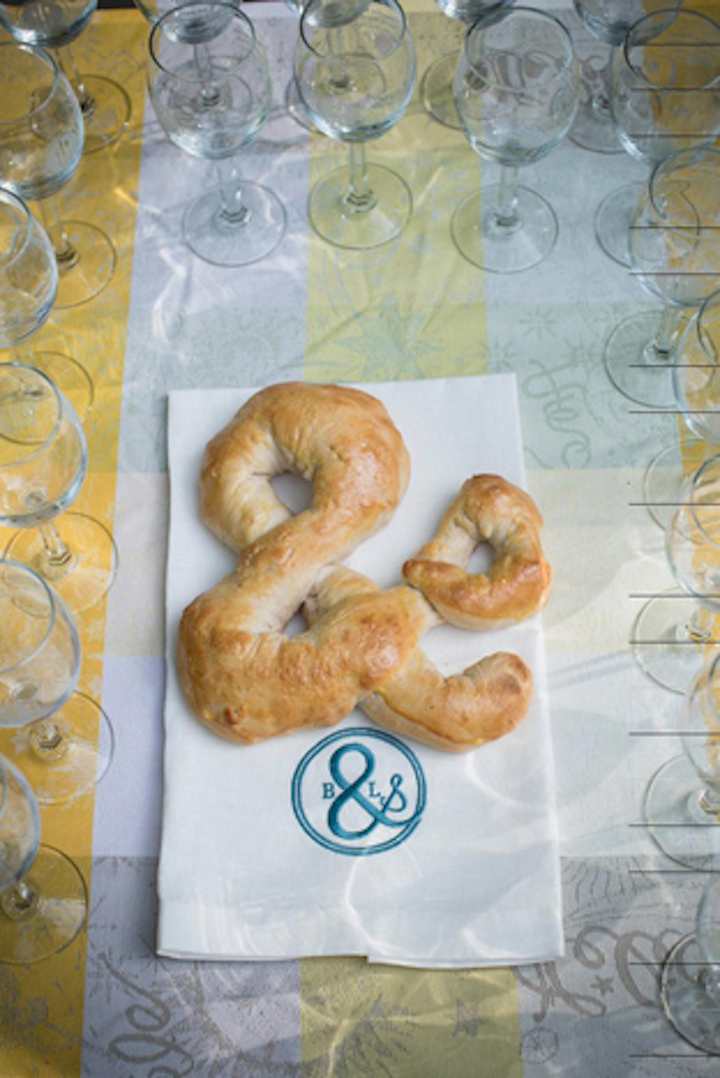 Photo: Rob Yaskovic
Featured Venues/Suppliers: