Looking to pour a bit of magic into your next meeting? Jettison the martini glass. Bid adieu to the Champagne flute. There's a new beverage toasting the town that's been spot-on for centuries. Say hello to a royal favorite: tea.
"Tea has been trending in recent years due to its numerous health benefits. In addition, the act of drinking tea can be a calming ritual, providing a moment of mindfulness in our busy lives. It promotes a sense of relaxation and well-being, aligning with the growing interest in self-care and mental health," says Andrea Locorini, assistant director of marketing at Perry Lane Hotel in Savannah, Ga. "Tea traditions span across many cultures, and the renewed interest in global cuisine and cultural exchange makes tea an appealing choice."
There are many creative options when it comes to adding tea experiences to your meeting to build camaraderie, promote mindfulness, and add a touch of elegance and fun. We curated 11 teatimes to consider for your next meeting or event...
Tea on the Terrace at The Stafford London | London, U.K.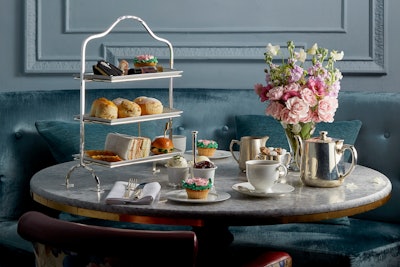 Photo: Courtesy of The Stafford London
Art Tea at The Merrion | Dublin, Ireland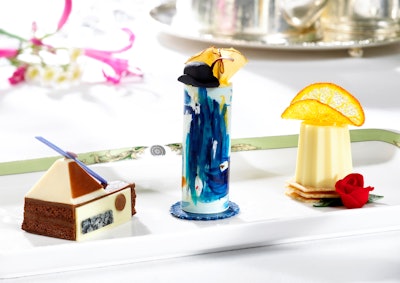 Photo: Courtesy of The Merrion
Tea-Making at Inkaterra Machu Picchu Pueblo Hotel | Peru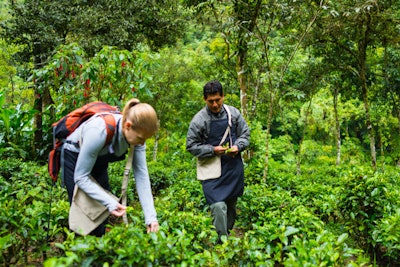 Photo: Courtesy of Inkaterra Hotels
Untraditional QTea High Tea at QT Sydney | Sydney, Australia
Photo: Courtesy of QT Sydney
Cabana Tipsy Tea Party at La Concha Resort | San Juan, Puerto Rico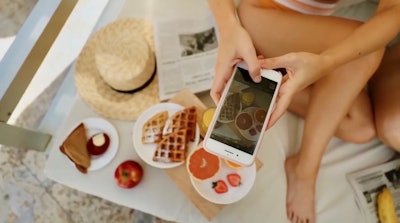 Photo: Courtesy of La Concha Resort
Private Tea Experience at Perry Lane Hotel | Savannah, Ga.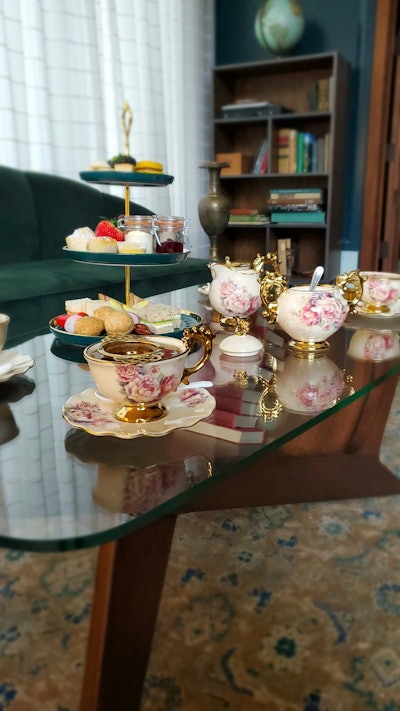 Photo: Courtesy of Perry Lane Hotel, a Luxury Collection Hotel
Tea-Blending Bar at Inn at Hastings Park | Lexington, Mass.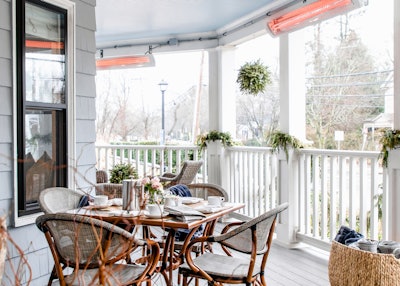 Photo: Courtesy of Relais & Châteaux
Royal Tea Party at Waldorf Astoria Orlando | Orlando, Fla.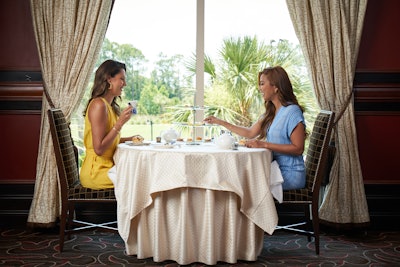 Photo: Courtesy of Waldorf Astoria Orlando
Library Teapot at Mountain Shadows Resort Scottsdale | Paradise Valley, Ariz.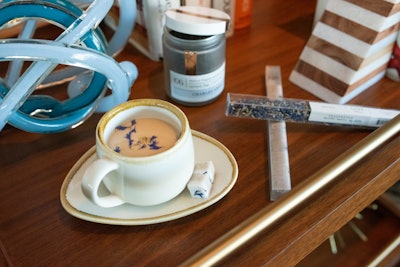 Photo: Courtesy of Mountain Shadows Resort Scottsdale
Guided Trek and Private Tea Ceremony at Madeline Hotel & Residences, Auberge Resorts Collection | Telluride, Colo.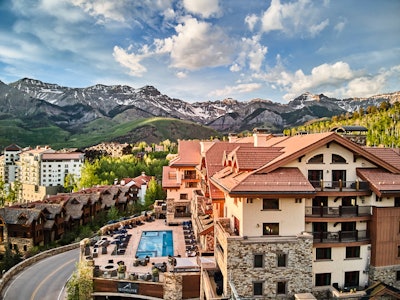 Photo: Courtesy of Auberge Resorts Collection
High Tea on Level 36 at Shangri-La Sydney | Sydney, Australia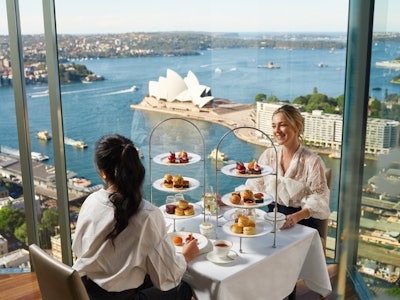 Photo: Courtesy of Shangri-La Sydney