Q&A: Catching Up with Steven Salm of Chase Hospitality Group
The group's president chats about his latest restaurant openings in Toronto.
April 17, 2019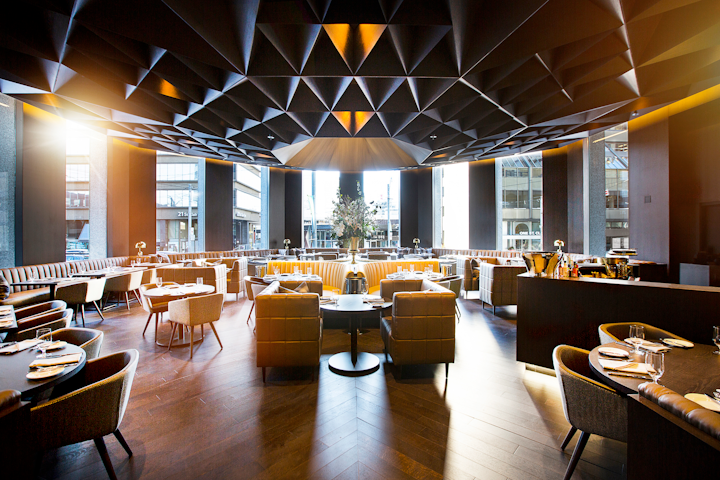 Photo: Courtesy of Chase Hospitality Group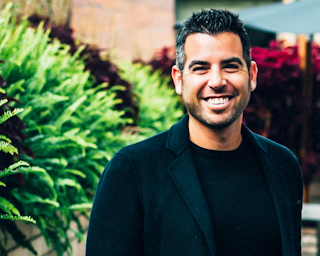 Photo: Courtesy of Chase Hospitality GroupTORONTO—With one new restaurant having just opened and one on the way, it's already a busy 2019 for Toronto-based Chase Hospitality Group. In January, American grill-inspired Arthur's Restaurant opened in the city's midtown area at Yonge and St. Clair. And in March, a new Planta restaurant is set to launch on Queen Street at University, following the success of the first location in Yorkville. That's in addition to the group's other established Toronto restaurants, including the Chase, Colette Grand Café, and Kasa Moto.
Just before launching Arthur's, the group's president Steven Salm chatted with BizBash about the new restaurants, what diners can expect, and why he loves living in Toronto.
Tell us about the look and food at the new Arthur's Restaurant.
It's a restaurant that's named after my late father, so the menu is a derivative of many refined North American classics that have been put together in a classical preparation, meant to pay homage to a period of time in New York and a lot of my childhood. The restaurant will be broken up into two main focal areas: the bar and lounge, which has seating for about 80 guests, and the Crystal dining room, which has seating for about 90 guests.
Appetizers are anything from Dungeness crab Louie to Caesar salad to endive and grapefruit with pistachio and avocado. Entrees include a Dover sole meuniere, veal chop Milanese, and a 100-layer red and white lasagne that's plant based. So, classics but done in a refined way, and really simple and elegant preparations.
Why did you choose midtown Toronto as the location? Who do you hope to serve?
For many years this area has been underserved in the premium-dining sector. There are so many amazing neighborhoods to draw from: Yorkville, Summerhill, Rosedale, Forest Hill, Leaside, Yonge, and Eglinton. It serves as a great community destination for people that work downtown and want a place to eat closer to home.
The food really caters to many guests and the experiences they're in the mood for. It's casual and approachable enough to dine in the lounge and get a pastrami sandwich or a crab cake. If you want to have a really elegant dining experience, you can do so as well in the dining room.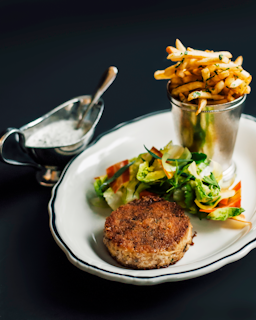 Dungeness crab cake at Arthur's RestaurantPhoto: Courtesy of Chase Hospitality GroupWho will be the new chef at Arthur's and what does he bring to the venture?
At Arthur's, the menu is under the direction of chef Tyler Shedden, who's worked for us for years in the most senior roles across the company. So much of our culinary team is derived from successful internal promotions. Passion and the desire to make people happy and challenge ourselves to do better is what motivates me and what motivates them. 
You're also launching a new Planta downtown. What can you share about the food and feel of that space?
The new Planta will have a lot of the same ethos as Planta in Yorkville, but the menu will be much more inspired by and focused on [chef] David Lee's childhood and his preference to take the menu in a much more Asian-inspired direction. There will be sushi on the menu, and many more sharing-style dishes influenced by Thai, Chinese, Vietnamese, and Japanese cuisine.
That restaurant will have three distinct areas: a bar and lounge, a loggia, and a dining room. They are meant to offer different levels of sophistication. The bar and lounge is super casual and fun, walk-in only. The dining room will be for reservations and people looking for a larger table and longer seating times. Beautiful wood paneling and metal screens are going to create a very warm, tonal environment, with design cues taken from alleyways in China—dark and vibe-y, an amazing mood and a really sexy environment.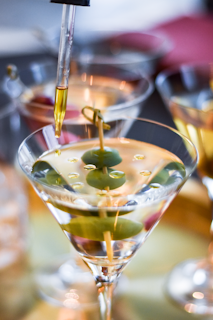 Olive oil martini at Arthur's RestaurantPhoto: Courtesy of Chase Hospitality GroupYou mentioned that the new location, and especially chef David Lee, will extend the ethos of Planta. How so? 
Just like any Planta, it's going to speak to any type of guest, people who are looking for a great meal. Planta's not a restaurant that caters exclusively to plant-based diners; just people that want to have one meal a day where there are no animals on the plate.
David is a genius in his simple appreciation for vegetables and textures and flavors. Why we get along so well is that he always sees the food on the plate the way the guests would enjoy it, as opposed to what a chef that would cook for their own personal development.
What do you think of Toronto's food culture? What draws you to Toronto in general?
I love it. Born and raised in New York and living in Toronto for almost nine years, this is home for me now. It's an amazing city. It offers the best of an urban environment while still feeling like an incredibly tight-knit community. And the ability to leave the city for northern Ontario is, for me, the most spectacular part. To think that regions like Muskoka are only an hour and a half to two hours outside of the downtown core makes it really the greatest place in the world to live.
Bar and lounge at Arthur's RestaurantPhoto: Courtesy of Chase Hospitality Group