Renee's Lavishes Gifts on Guests
February 15, 2006
When you're called
Renee's Gourmet Foods
, it's no stretch to throw a party based on the theme of indulgence. To mark its 20th anniversary, the Toronto-based, family-owned maker of salad dressings and sauces hosted a food-and-drink extravaganza at
Boilerhouse
for suppliers, customers, friends, and the media.
Prior to the event—which was planned by Renee's co-founder and president
Renee Unger
and her daughter
Lori
, the company's marketing director—promotions company
Scratch
tipped off invitees to the decadence by asking each to identify his or her favorite indulgence. The choices were cigars, chocolate, martinis, wine, dessert, or spa products. The reason behind the query became clear at the end of the evening: As guests were leaving, they received parting gifts featuring products that reflected their preference. Cigar lovers were given cigars, a stainless steel cigar tube, a torch lighter, and a cutter; wine devotees received a bottle of vintage French wine and two glasses; spa worshippers collected a range of products, including lotions, creams, and bath scents; chocolate enthusiasts received an assortment of custom Swiss truffles; martini fans received a full martini set; and dessert lovers made off with a set of dessert plates and pastries.
Not surprisingly, the event itself was equally immoderate. Early in the evening, the restaurant's catering staff passed out an array of appetizers, including honey-and-cardamom-marinated lamb chops and Asian spiced-beef tartare served on potato crisps. Later, the main courses were served from food stations, and included steak frites, pad Thai, and oysters. (It should go without saying that Renee's products were featured in all the dishes.)
Everywhere one looked Renee's corporate identity was highlighted by clever design, from the branded ice sculptures by
Iceculture
to the company signage decorated with flowers from
Church Street Flowers
.
Further supporting the indulgence theme,
Massage on Wheels
offered complimentary rubdowns in a Renee's-branded spa. Meanwhile, outside the restaurant,
Smokin' Havana
passed out hand-rolled Cuban cigars, and entertainers from
Circus Orange
performed acrobatic routines.
—
Robyn Small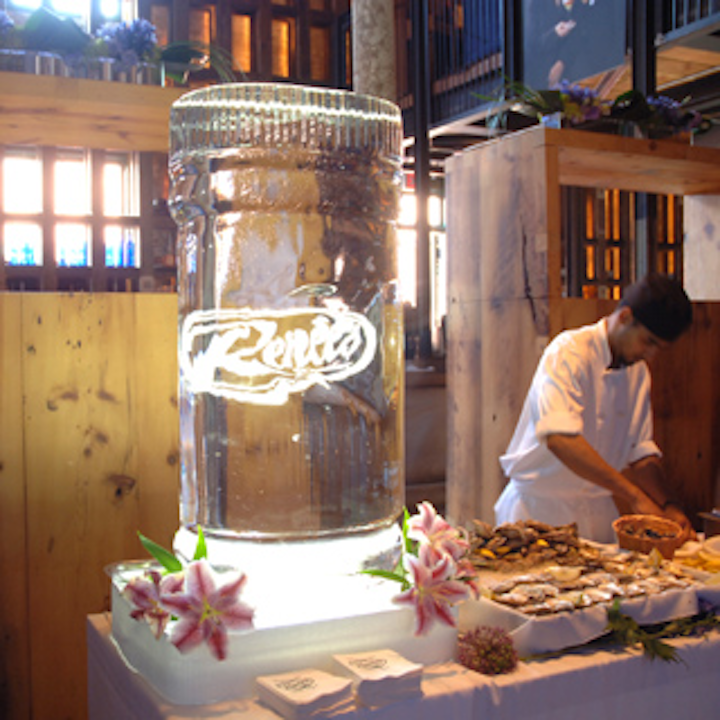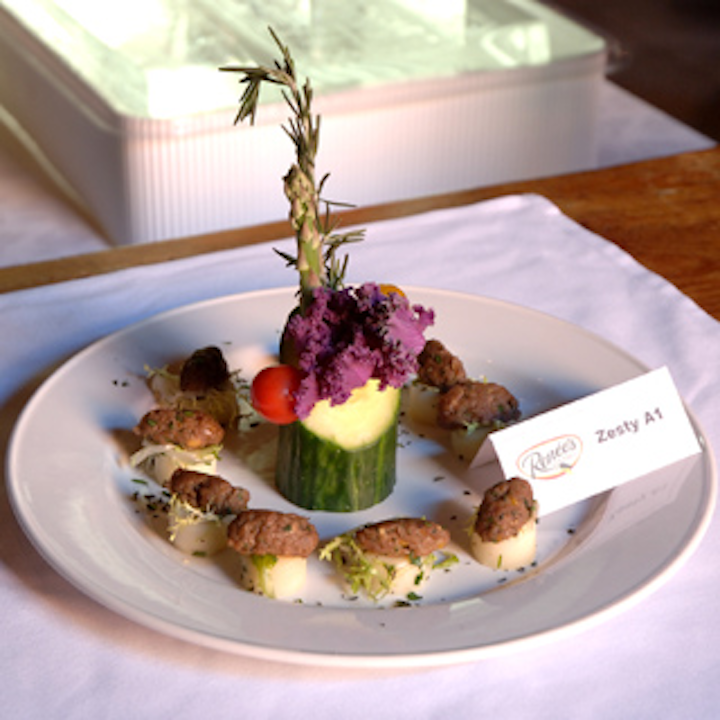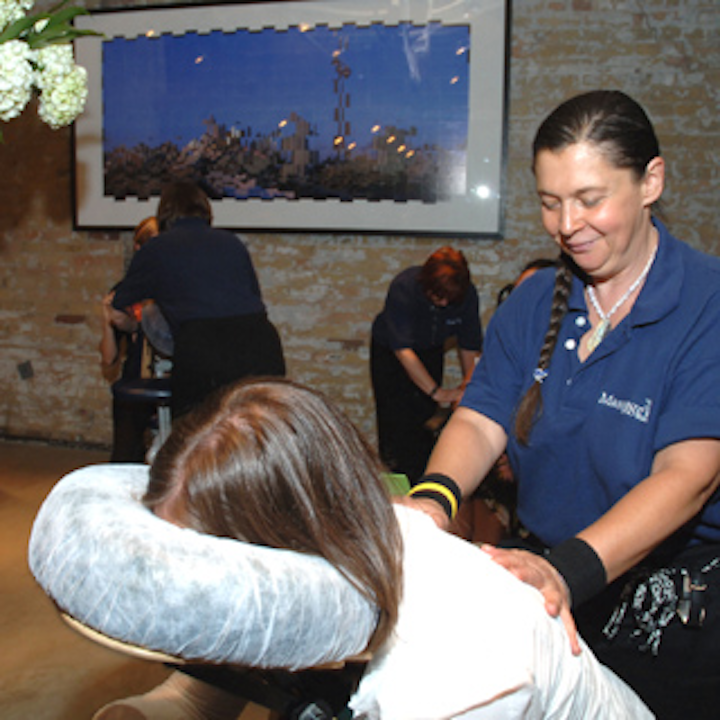 Featured Venues/Suppliers: