Best of Fest
To mark Washingtonian's latest Best of Washington issue, the magazine brought together 50 of the city's restaurants, bars, and shops for an upscale beach-style fete at the National Building Museum.
July 9, 2008
Last night, the
National Building Museum
was packed to the brim for
Washingtonian
magazine's "Best of Washington" party. Some 1,200 food lovers, media types, and curious locals turned out (at $95 a ticket) to get a taste of the sold-out event's 50 celebrated restaurants, such as
Central Michel Richard
,
Rasika
,
Georgetown Cupcake
, and the
Source
.
"It's a great opportunity for people who wouldn't be able to go to all these restaurants. They can sample them in one place," said Aimee Dominick, president of
A. Dominick Events
, who worked with
Washingtonian
director of marketing and special events Jennifer Haber to produce the party.
Haber brought the event back from a four-year hiatus, marking
Washingtonian
's shift toward producing more functions, as opposed to simply acting as sponsor. "We're working on more events focused on raising awareness about the magazine and the brand in a modern and contemporary way," she said.For this party, Haber and Dominick created different vignettes throughout the venue, which helped keep the crowd moving. "The Building Museum naturally breaks down into sections, and we're trying to make each section look visually different so people will want to go to each one," said Dominick.
In the center, a tented bar, Le Corbusier-style white lounges, glass coffee tables, and oversized metal lanterns circled the fountain. "We're creating this idea that it's a summer party by making it feel like it's outdoors," said Dominick, adding that the Viceroy Hotel in Santa Monica was an inspiration for the cabana-style set up.
Guests circled the event's food stations, snatching up mini BLTs and roasted corn and yellow tomato soup from
PS 7's
and strawberry rhubarb ice cream floats with lemon sorbet from
Poste Moderne Brasserie
, and took in the classic mix of Paul Simon, Gypsy Kings, and Johnny Cash from DJ Steve Yates. Two seven-minute performances from
Arachne Aerial Arts
acrobats quieted the crowd, but the party kept going until 10:30 p.m., well after most of the food stations had shut down.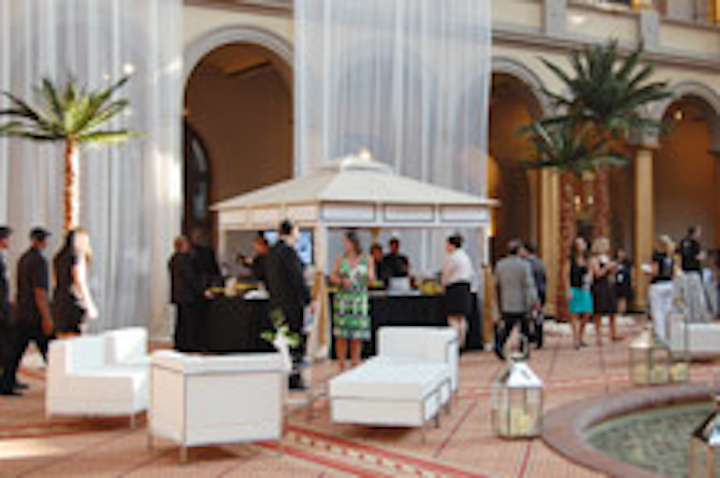 Photo: BizBash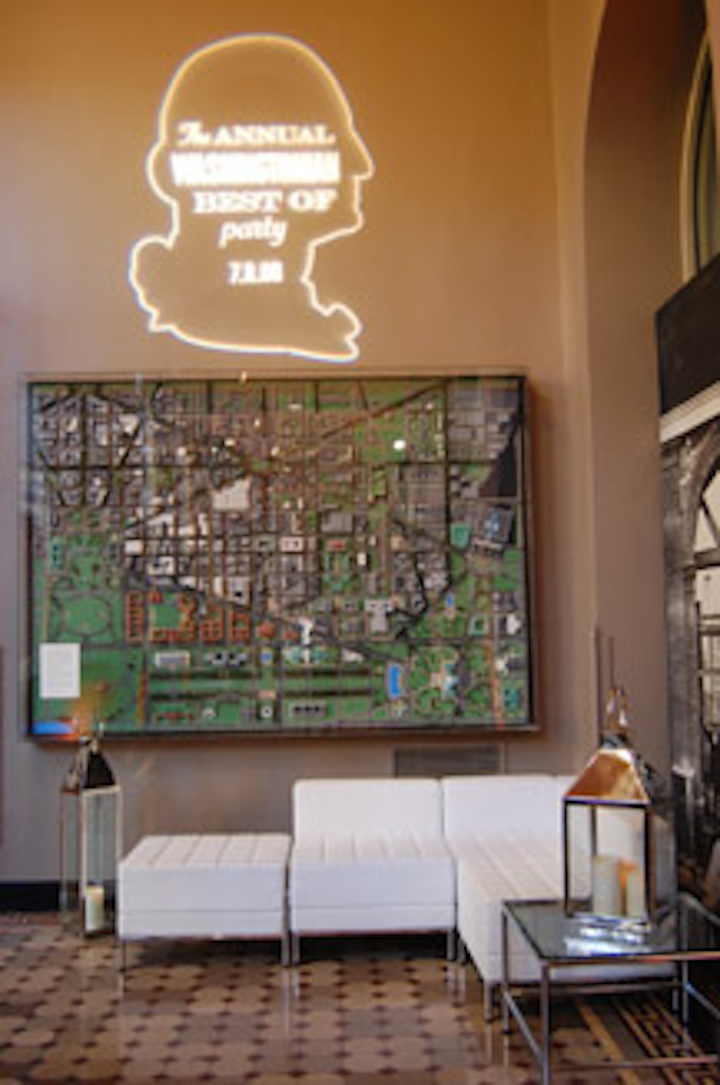 Photo: BizBash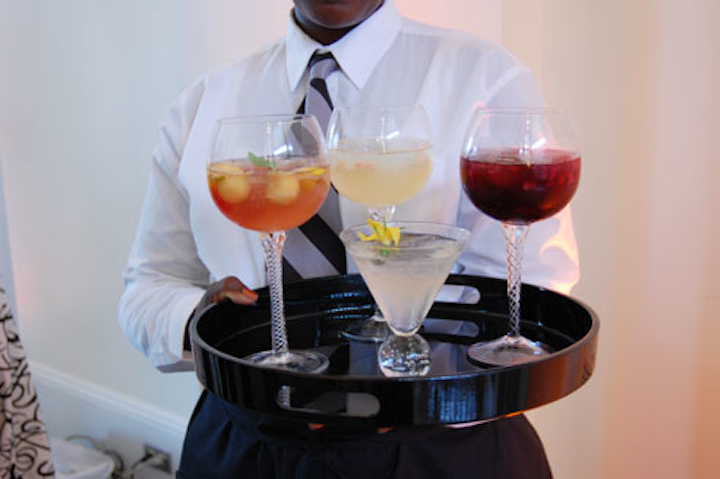 Photo: BizBash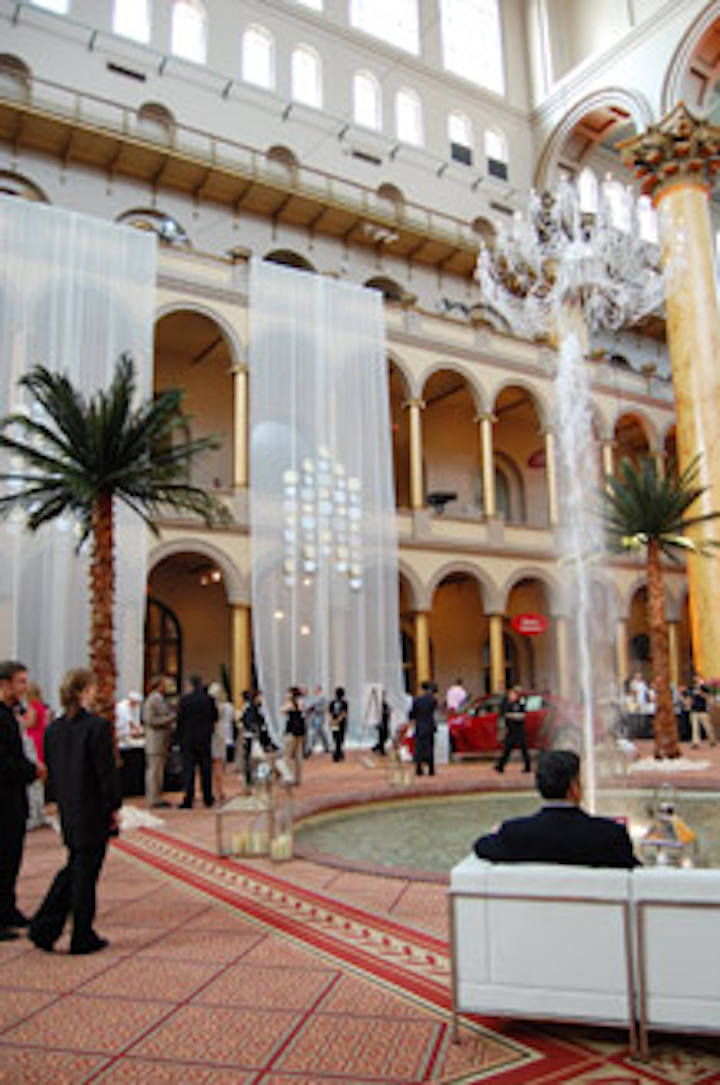 Photo: BizBash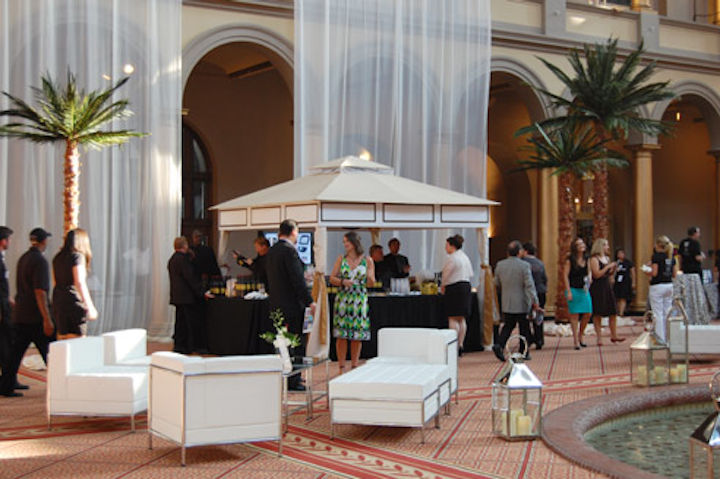 Photo: BizBash
Photo: BizBash
Photo: BizBash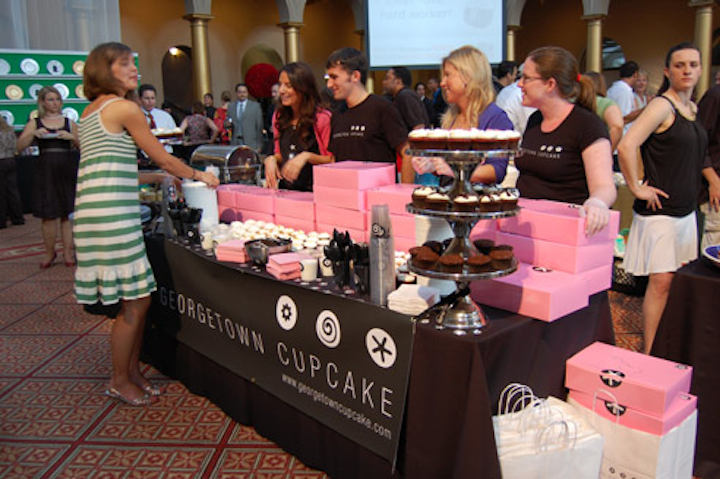 Photo: BizBash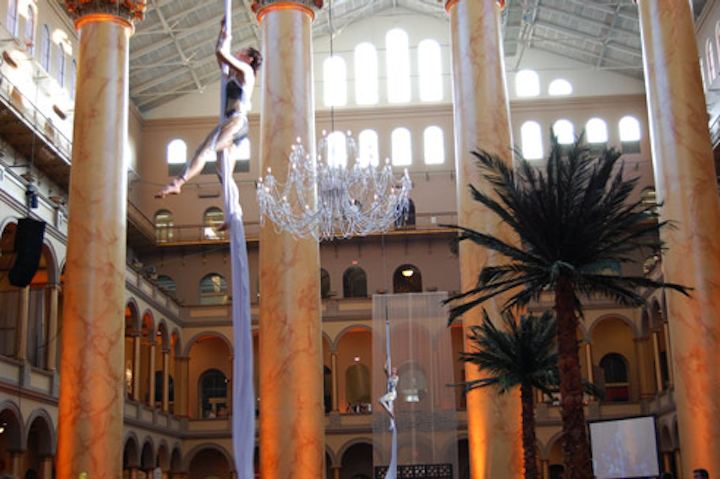 Photo: BizBash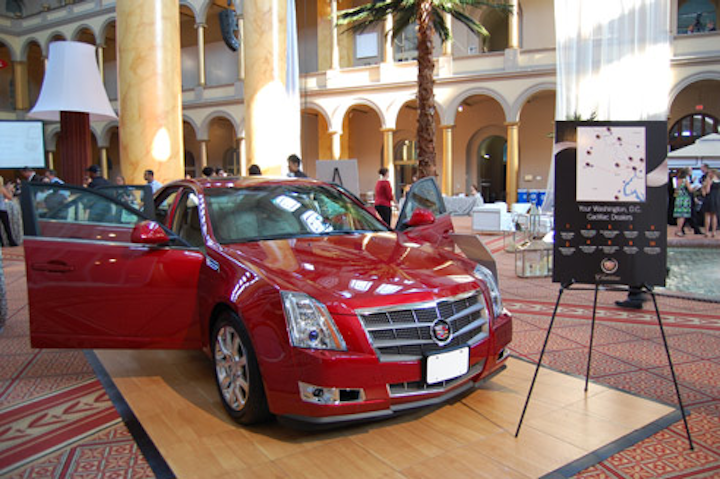 Photo: BizBash
Photo: BizBash
Featured Venues/Suppliers: