Porter Launches Flights to South Carolina at Myrtle Beach-Themed Cocktail Party
January 20, 2010
To announce the opening of its new Canadian office—and to launch Porter Airlines' new non-stop service to South Carolina—the Myrtle Beach Area Convention and Visitors Bureau (a division of the Myrtle Beach Chamber of Commerce) partnered with the Toronto-based airline to host a beach bash for the travel media at the CN Tower on Tuesday.
"Myrtle Beach has been a strong Canadian destination for 40 to 50 years. We decided it's time to have representation in the market," said Kimberly Hartley, Canadian account manager for the destination. "The objective tonight is to introduce the new office, tell the media about Myrtle Beach, and to launch the new Porter service."
Starting on February 28, Porter is offering round trips between Toronto City Centre Airport and Myrtle Beach. The seasonal flights will be offered through May 30. Brad Cicero, communications and public affairs manager with Porter Airlines, said although the Myrtle Beach chamber took the lead in planning Tuesday's event, Porter helped with the venue selection.
"We wanted somewhere downtown that would maintain the character of Porter as a downtown airline and somewhere that had a bit of character as a venue. And when you get upstairs [to Horizons] you can actually see the airport, so that's a nice feature for us," he said.
The event attracted about 60 media who had the opportunity to watch a video about the destination in the venue's Maple Leaf Theatre before riding the elevators up to a beach bash at Horizon restaurant at the top of the tower.
Ken Gibson Company supplied the props and decor for the event, promoted by the New York-based firm M Booth & Associates. Beach balls, loungers, and beach umbrellas filled the venue. Event Fusion created photo flip books for guests, who also had the chance to compete in a putting challenge sponsored by Myrtle Beach Golf Holiday.
Chef Kurt D'Aurizio of the Divine Dining Group in Myrtle Beach served Carolina coastal shrimp and collard greens to guests at a food station, and CN Tower staff offered items like grilled blackened grouper kabobs, fried dill pickle spears, and pulled pork mini burgers. Desserts included mini pecan tarts and mini peach cobblers served in chocolate cups.
A similar event for travel industry insiders was scheduled to take place on Wednesday evening.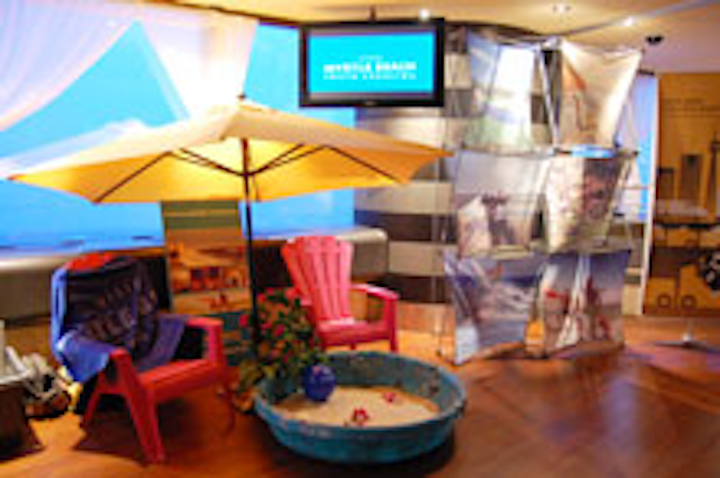 Photo: BizBash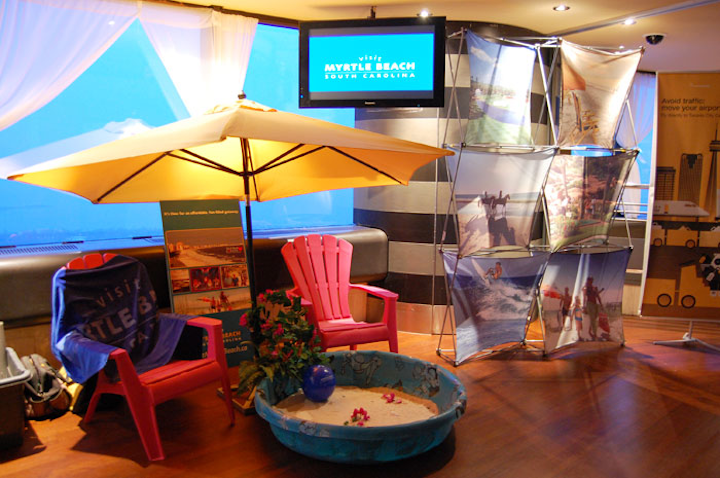 Photo: BizBash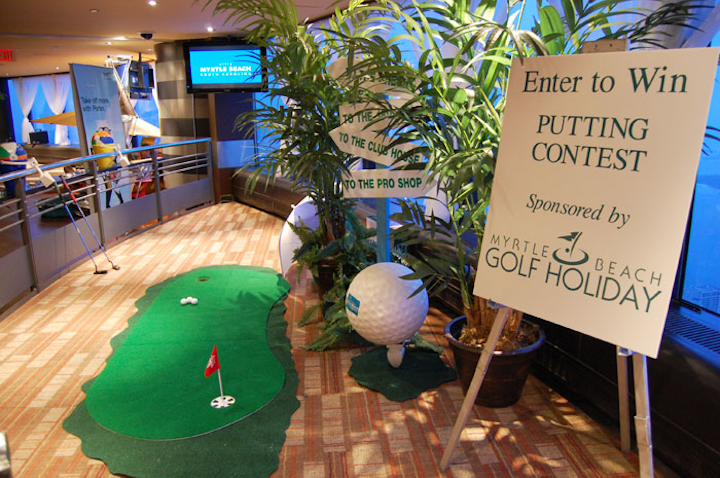 Photo: BizBash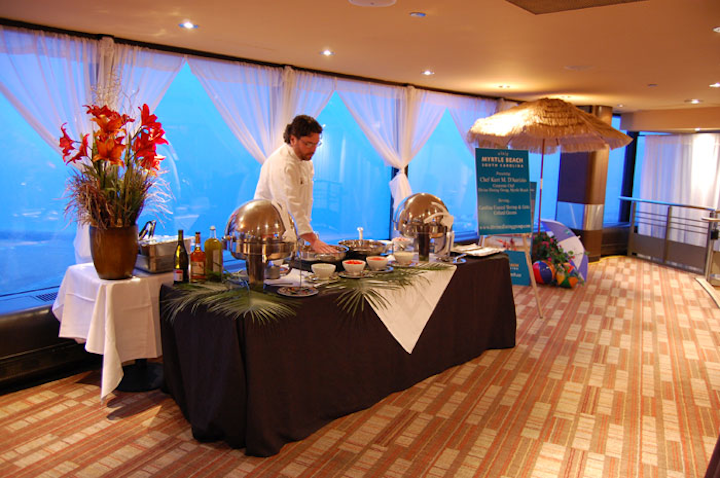 Photo: BizBash
Photo: BizBash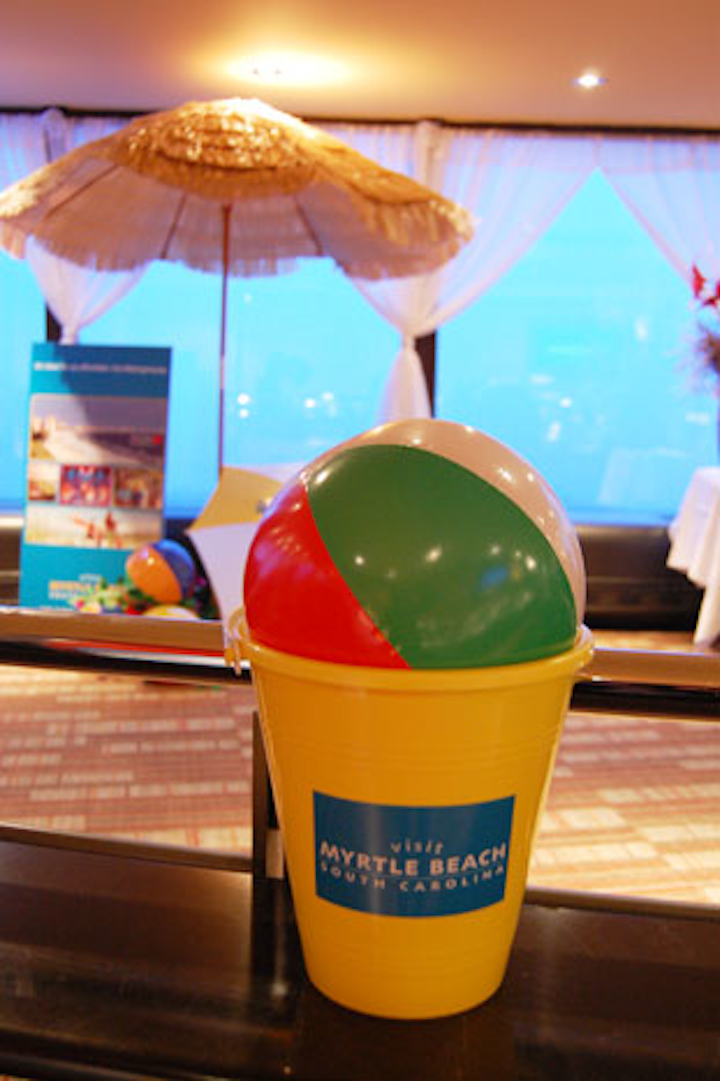 Photo: BizBash
Featured Venues/Suppliers: