Mondrian-Style Art Frames Sprint and Motorola Press Luncheon
June 20, 2011
Last week, amid the flurry of events surrounding Internet Week and the computing-focused Cloud Expo, Sprint and Motorola hosted a luncheon to make a big announcement—a renewed partnership that includes the launch of more than 10 new Motorola devices this year. To make the early afternoon event for 100 or so technology reporters more visually interesting than the average press conference, Sprint's event team sought to fashion a sleek art-gallery-like space in the Metropolitan Pavilion. Naturally, a white color scheme formed the basis of this look and Piet Mondrian-style graphics added a pop of color, while providing an artistic pattern for the walls and other surfaces.
Charged with designing the June 9 affair was West Coast-based event firm Fresh Wata, which worked closely with Sprint's internal event team and strategic event manager Erin Tate. Fresh Wata lead designer Anthony Monday created the artwork, designing the black, white, red, and yellow-colored visuals in the style of Mondrian's famed "Composition" paintings; the visuals covered a staircase, emblazoned a 12-foot-tall structure framing the venue's entrance, and decorated oversize canvas wall art hung from the walls. The rest of the decorative components matched this, from the white club chairs with yellow piping and brightly hued pillows to the sunflowers, calla lilies, and roses that filled vases in an array of shapes and sizes.
There were, of course, elements tied to the focus of the event. In addition to small stage set for Sprint C.E.O. Dan Hesse and Motorola Mobility chairman and C.E.O. Sanjay Jha, Fresh Wata fabricated demo kiosks and display tables to showcase devices from both electronics companies.
Callahan Catering provided a spread of passed hors d'oeuvres and food stations. The lunchtime bites included fried chicken canapés with green tomato salsa, miniature cheese pizzas, plates of creamy mac and cheese, small helpings of pound cake with raspberry puree and chocolate peanut butter filling (a take on a peanut butter and jelly sandwich), and grilled cheese sandwiches with tomato basil soup.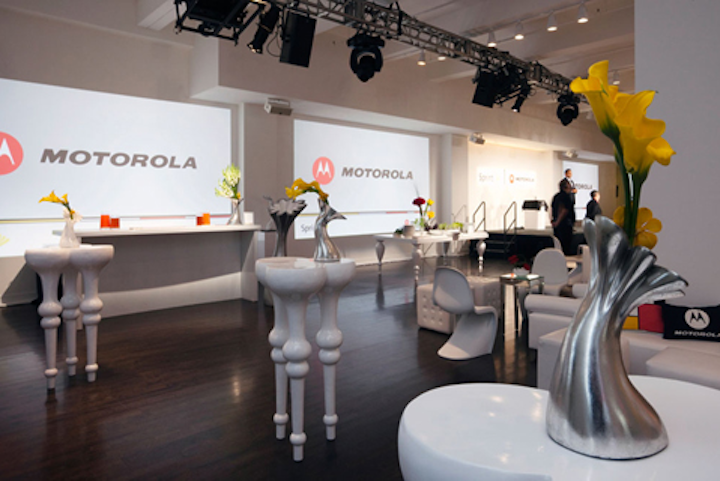 Photo: Collin Miller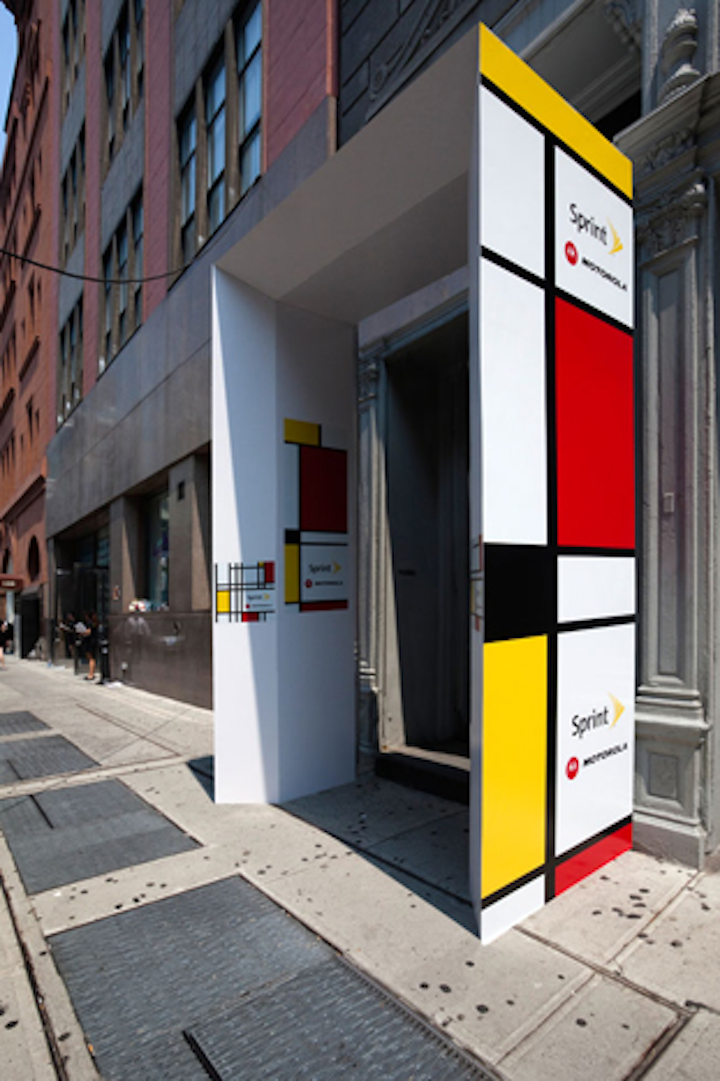 Photo: Collin Miller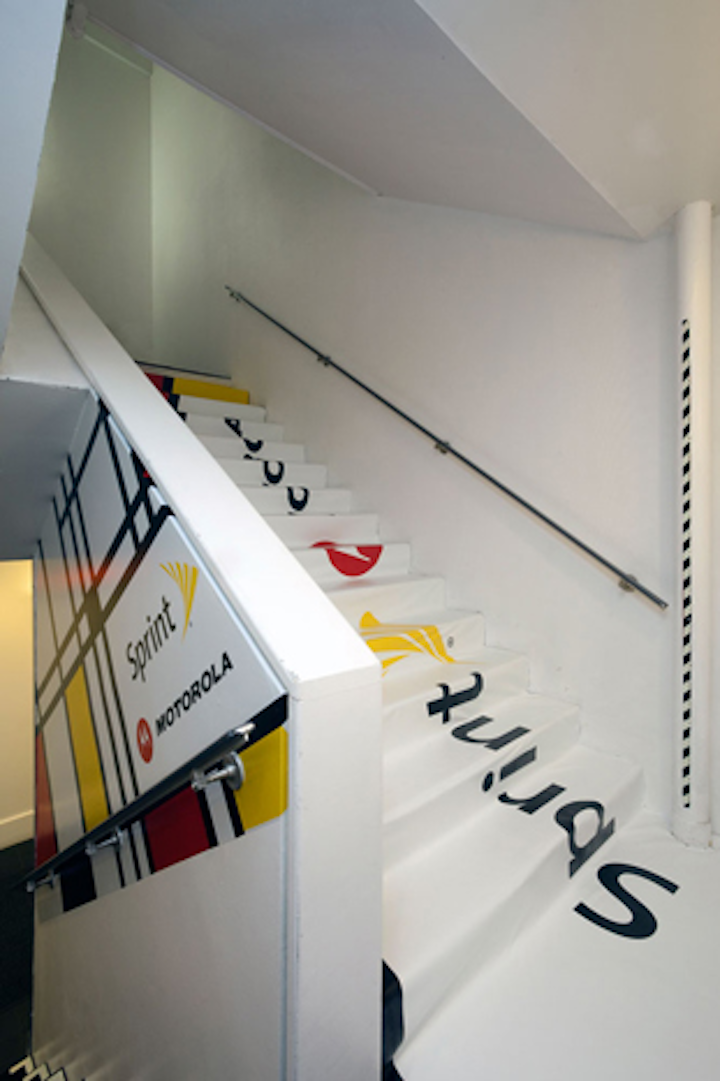 Photo: Collin Miller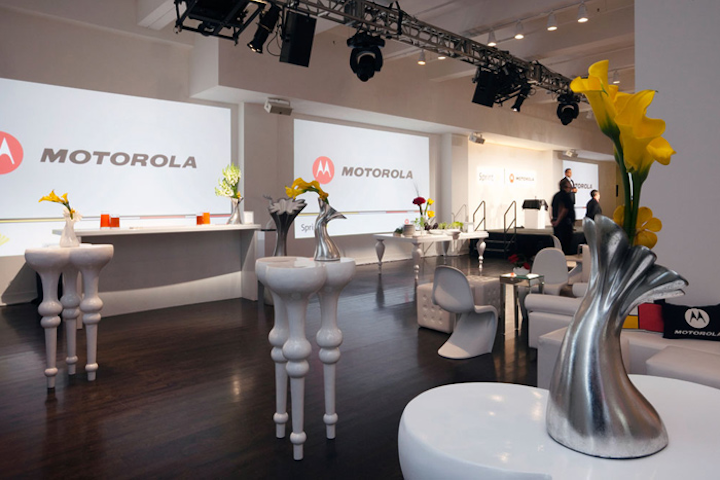 Photo: Collin Miller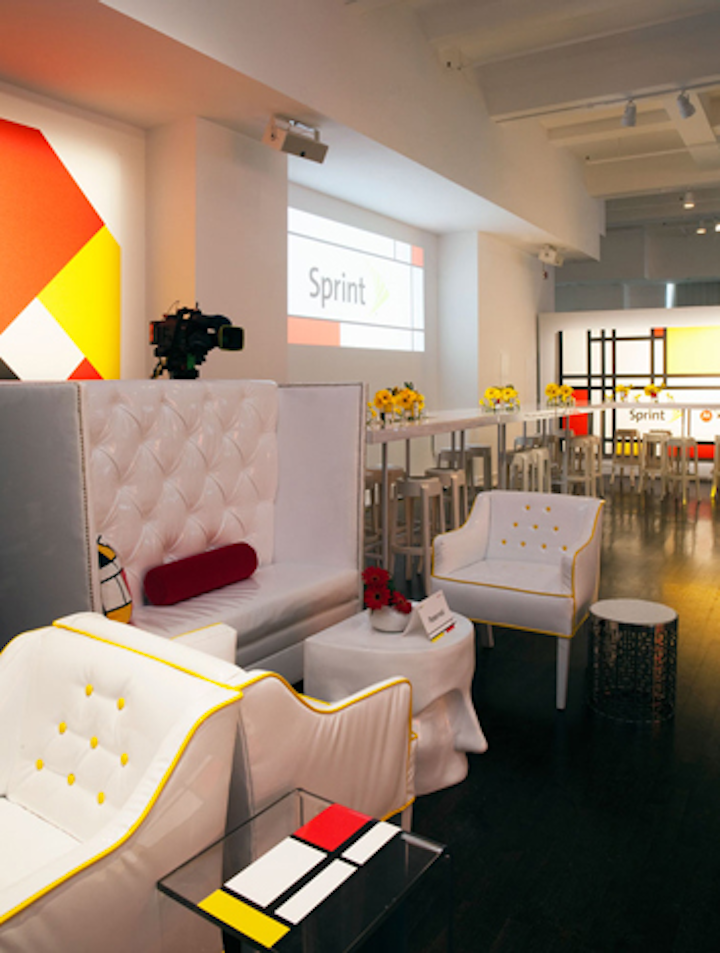 Photo: Collin Miller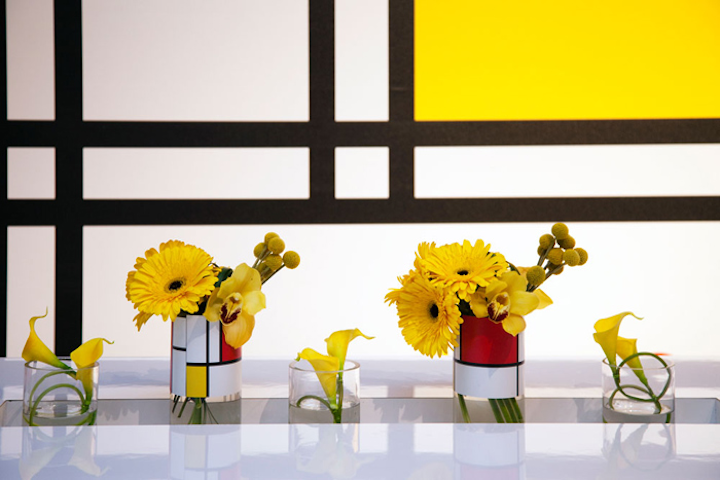 Photo: Collin Miller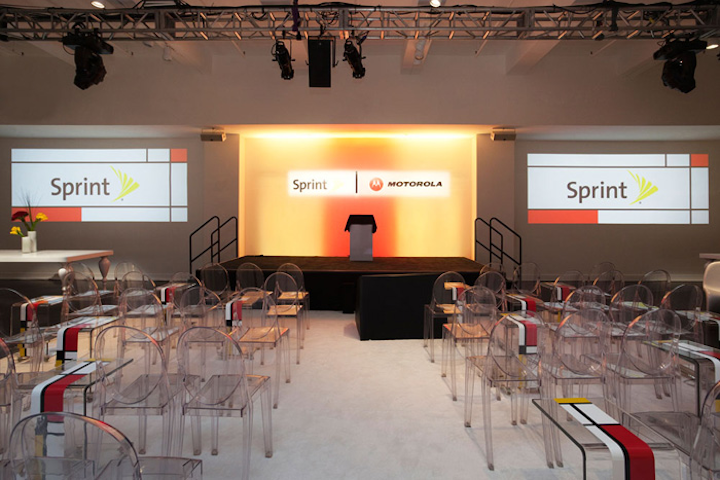 Photo: Collin Miller
Featured Venues/Suppliers: