'Top Chef' Winner Kicks Off Book Tour With Body Painting, Goat Masks
October 12, 2011
Stephanie Izard, a Top Chef winner and the force behind Boka Restaurant Group's wildly popular Girl and the Goat, released Girl in the Kitchen this month. Izard kicked off her 15-city book tour with an event at Salvage One on the night of October 5. Also serving as a benefit for Share Our Strength, the farmer's market-themed shindig drew around 500 guests and offered everything from body painting to pumpkin salt cod soup.
Jamie Thompson, owner of Personal Touch Events, planned the launch party in three weeks. "I actually only really met with Stephanie once, and I was able to get a good idea of what she was looking for," said Thompson. "What she did not want was a boring chef tasting event. She wanted a party with some wows." There was indeed a chef's tasting component, with reps from local restaurants serving snacks at light-strung stations. But food wasn't the only focal point.
As guests sampled plates of fennel-potato soup and butter-poached lobster, a body painter worked on a live model. DJ Ochs, also a chef at Girl and the Goat, spun dance tracks, and Izard posed with partygoers at a photo station from ActionBooth. Later in the evening, a flash mob dance saw volunteers juggling vegetables and drumming on various pieces of kitchen equipment.
In a pretty atypical spin on a dessert buffet, a Redmoon performer in a goat's mask strolled around with a snack board affixed to her midsection. Typically, the theater company outfits its servers in rabbit masks. The goat-inspired touch "was the talk of the event and a surprise for Stephanie, which she loved," Thompson said.
Apart from surprises, planners focused on keeping the event eco-friendly. Water stations with recyclable cups replaced bottled beverages, and most of the decor was fashioned out of reclaimed objects such as doors, sawhorses, and butcher blocks.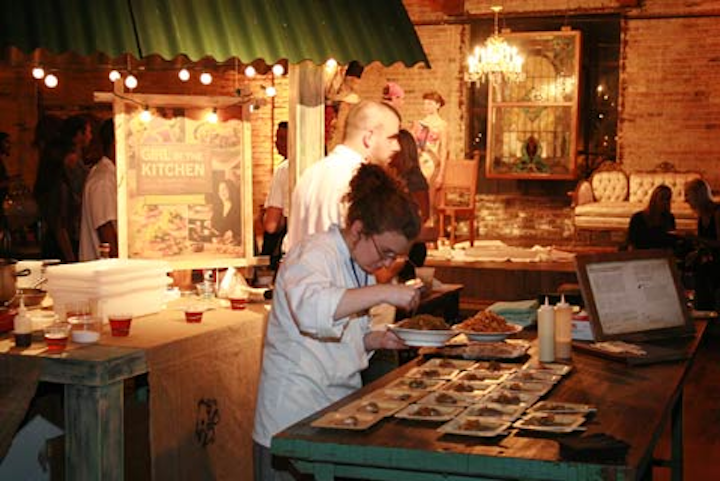 Photo: Rita Shimelfarb/Polaris Productions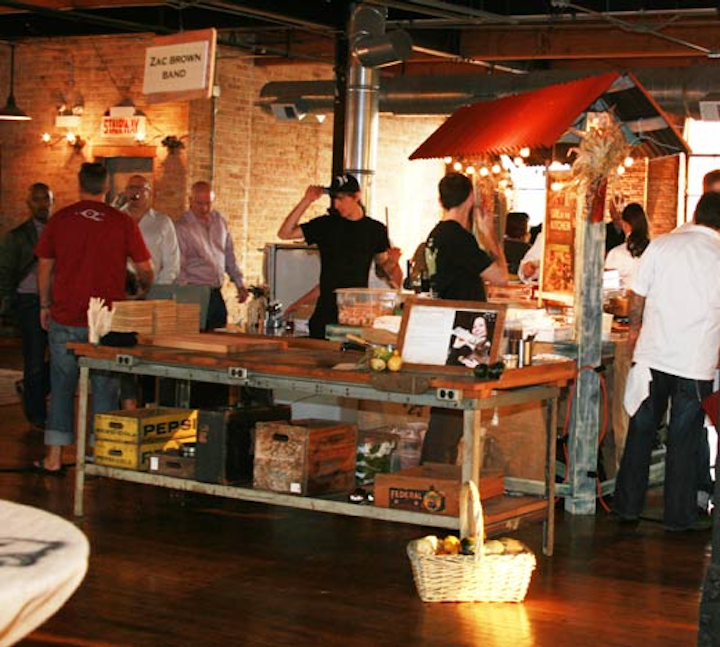 Photo: Rita Shimelfarb/Polaris Productions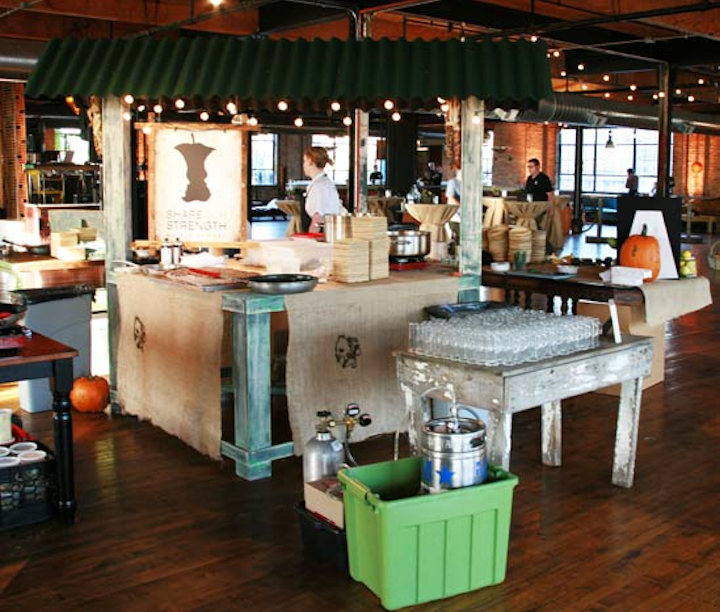 Photo: Rita Shimelfarb/Polaris Productions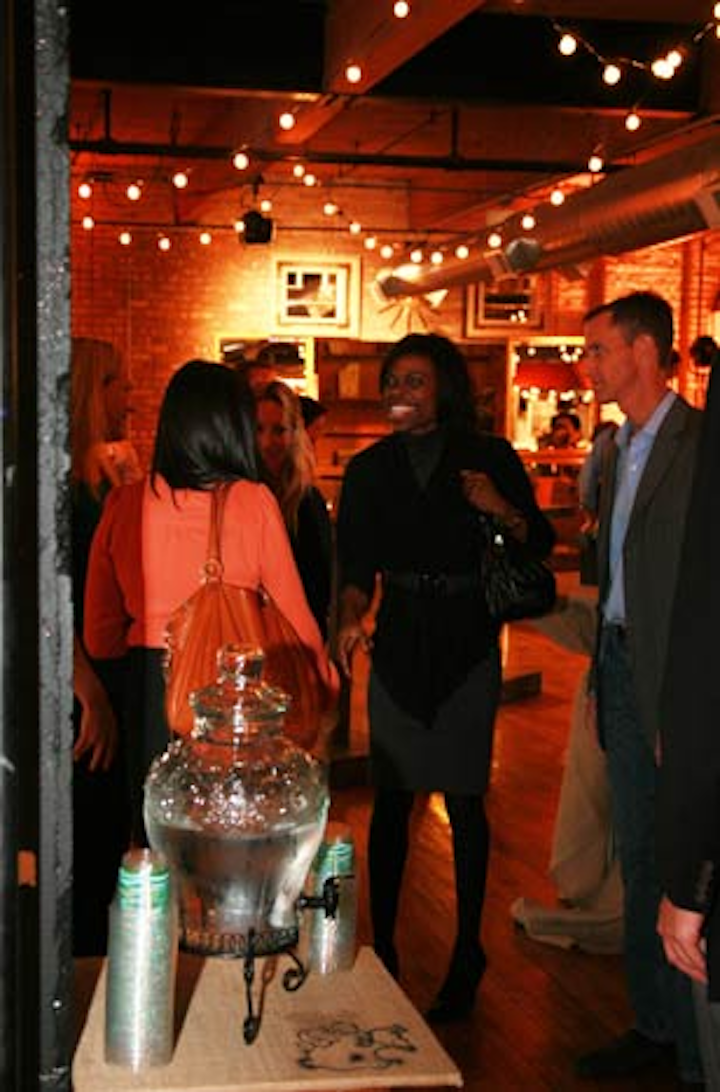 Photo: Rita Shimelfarb/Polaris Productions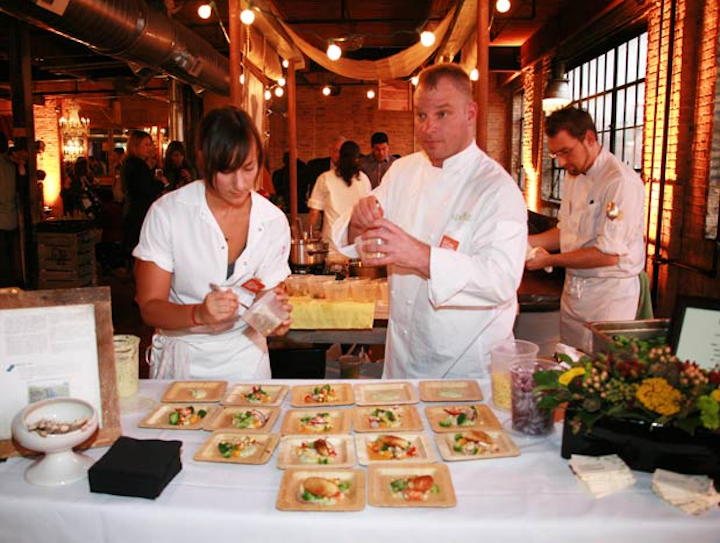 Photo: Rita Shimelfarb/Polaris Productions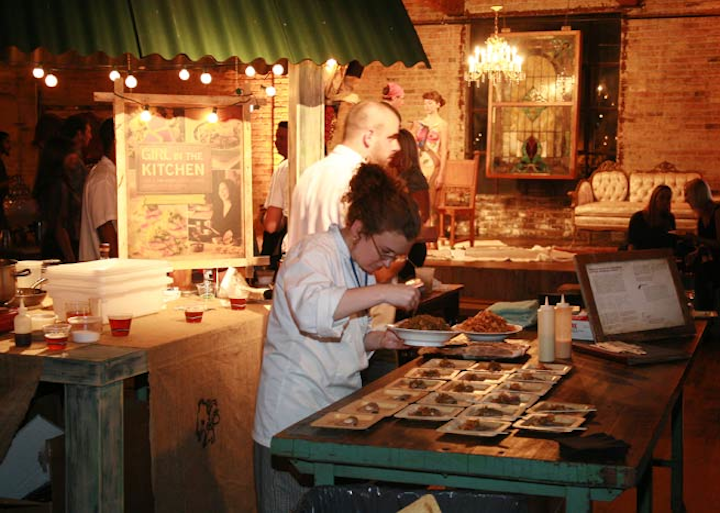 Photo: Rita Shimelfarb/Polaris Productions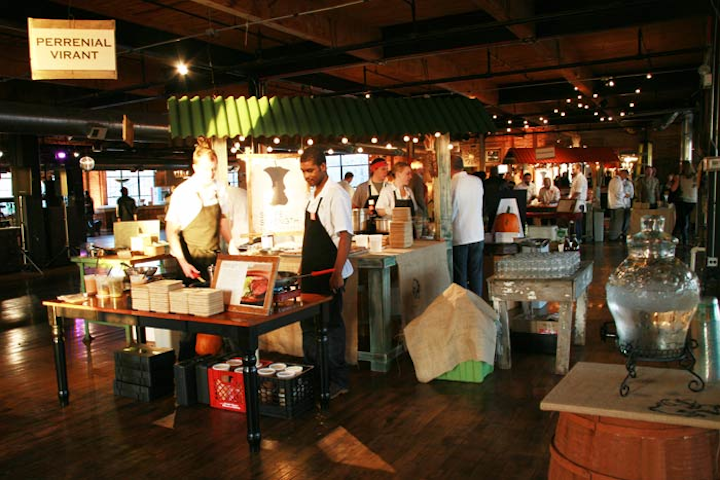 Photo: Rita Shimelfarb/Polaris Productions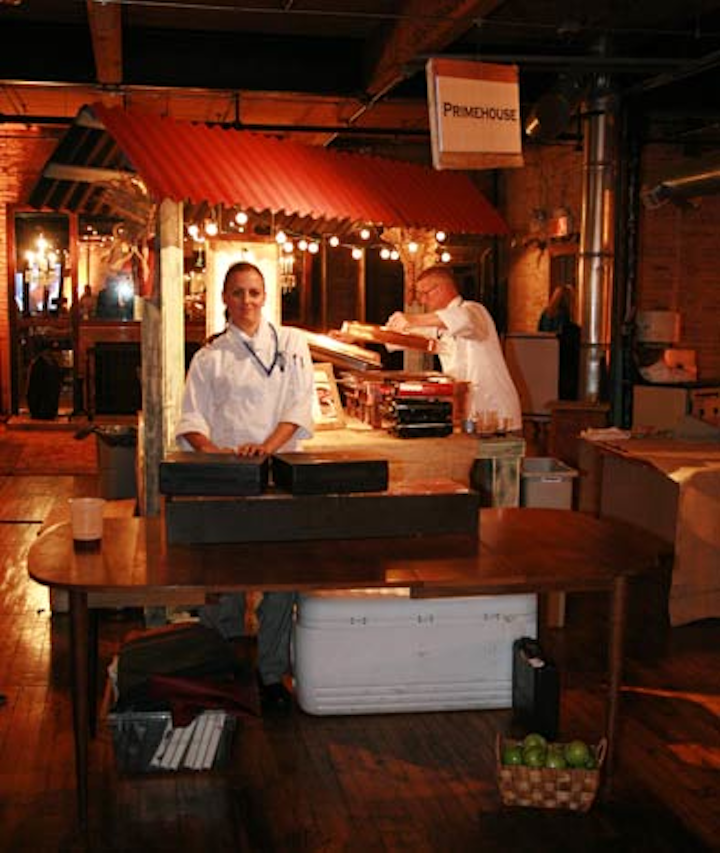 Photo: Rita Shimelfarb/Polaris Productions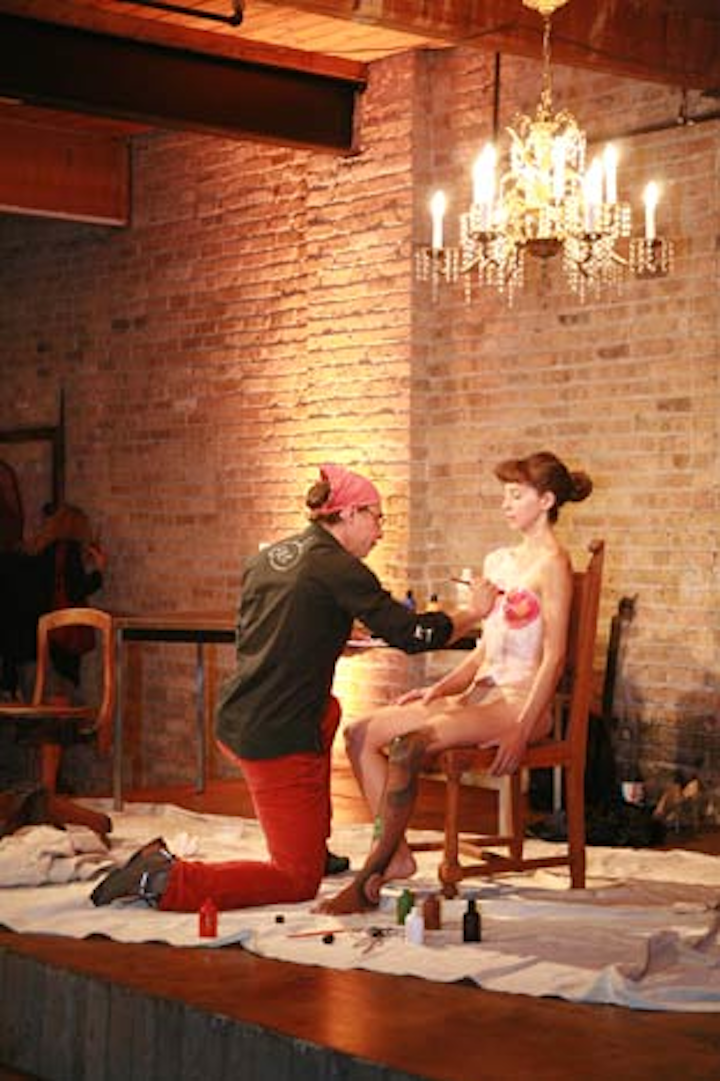 Photo: Rita Shimelfarb/Polaris Productions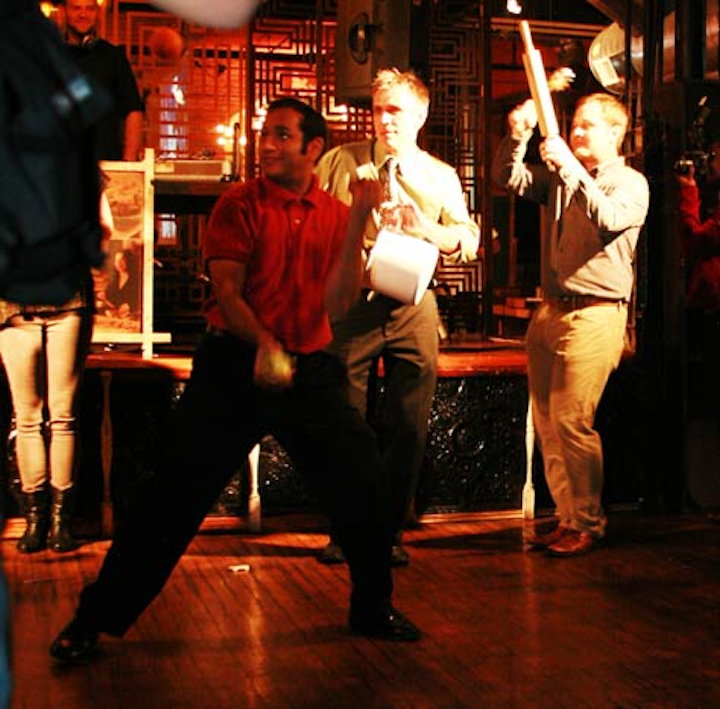 Photo: Rita Shimelfarb/Polaris Productions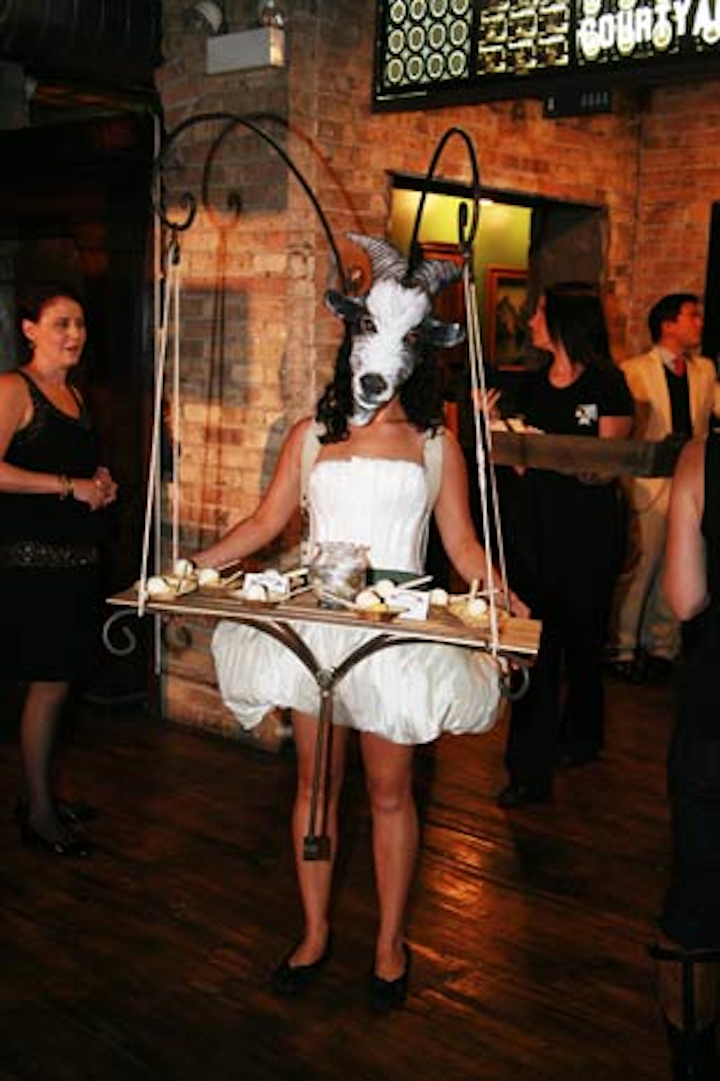 Photo: Rita Shimelfarb/Polaris Productions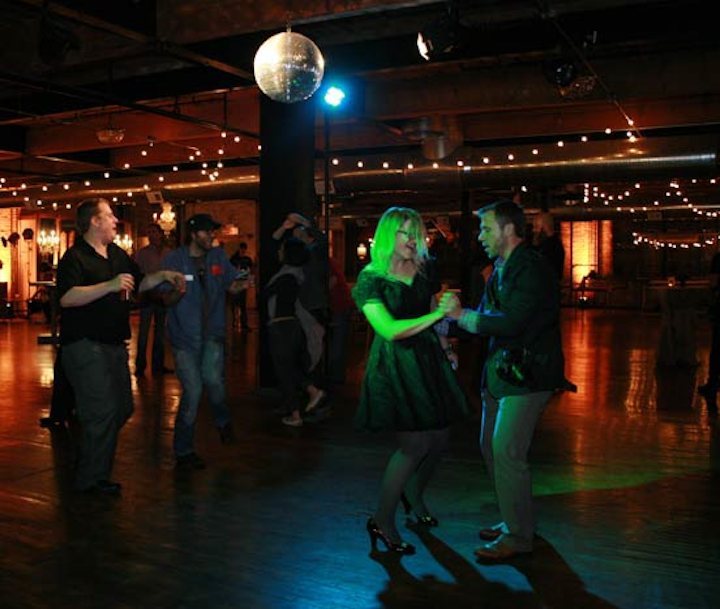 Photo: Rita Shimelfarb/Polaris Productions
Featured Venues/Suppliers: