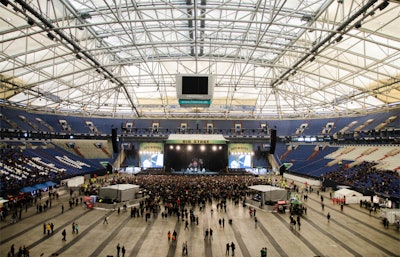 Photo by Thibault Trillet from Pexels
Though there's nothing quite like receiving your convention badge in the mail along with all the exciting details of the jam-packed weekend ahead, new app VirtualCons is filling a void many eventgoers are feeling right now—which is exactly what creator Michael Mota (you may also know the event pro as the founder of SopranosCon held in New Jersey) had in mind.
"Going virtual for us isn't meant to replace live cons. It's meant to complement the experience," explains Mota. "There are many people that live in this world that can't go to every live event. This app will connect the worlds of live and virtual."
Here's how it works: Virtual attendees can sign up and select the convention categories they're interested in; participate in live or prerecorded sessions; request meet and greets, order autographs and memorabilia, get shoutouts from your favorite celebrities, shop merchandise and more—all from your phone. Members even get access to exclusive events.
Currently, the app offers conventions such as SopranosCon, MobMovieCon, BoxinCon and LatinFashionCon, among others, with plans to add more than 100 categories in the coming months. VirtualCons is available for free download on Android and Apple devices.