Podcast: How Event Planners Are Using Holograms in Surprising Ways (Episode 70)
Ashley Crowder of Vntana shares how interactive holograms are changing conferences, meetings, presentations, and more.
October 10, 2017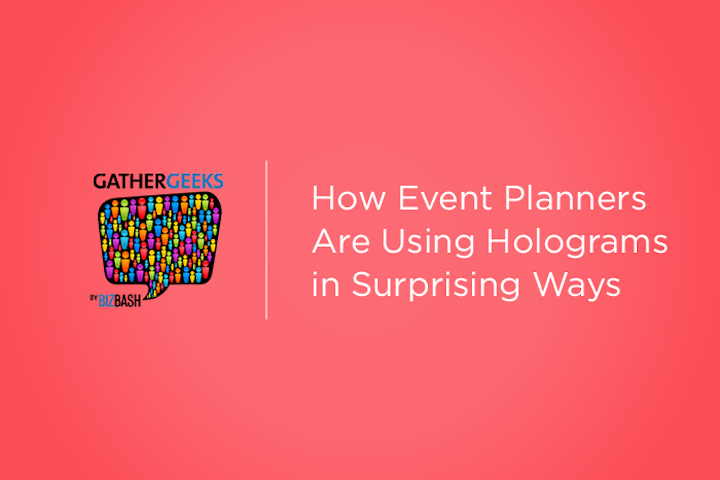 Hosts: David Adler, Beth Kormanik
Guest: Ashley Crowder
In this episode of GatherGeeks, David Adler, C.E.O. of BizBash, speaks to Ashley Crowder, C.E.O. and co-founder of the event tech company Vntana. The company has created custom holograms for events and brands such as the U.S. Open, Lexus, Intel, and more, and Crowder shares how the immersive, interactive technology works and can even be used to collect data on engagement. Crowder also delves into how these "futuristic photo booths" have evolved since the groundbreaking Tupac hologram, and how this technology will change conferences, meetings, keynote presentations, and more in the future. This episode is a must-listen for anyone curious about the future—and accessibility—of this cutting-edge technology.
Presented by Surkus and the Event Leadership Institute. Running time 31:35.
In This Episode
Roundtable Discussion [01:56]: why holograms are great for events with kids; why AR is better for events than VR; the costs associated with holograms; how Crowder got her start in live streaming 
Coming Soon to GatherGeeks:
How Larry Cohen of Axis Promotions Uses Swag as an Important Business Tool
Behind the Scenes at KPMG's Event Department