Podcast: Bryan Rafanelli on Creating "Wow" Moments at Events (Episode 108)
The busy event designer discusses the importance of first impressions, his time at the Obama White House, and more.
July 31, 2018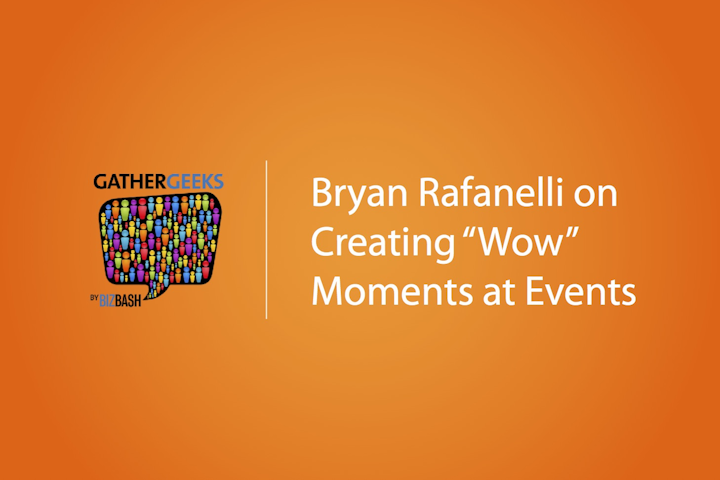 Hosts: David Adler, Beth Kormanik
Guest: Bryan Rafanelli
In this episode of GatherGeeks, David Adler, C.E.O. of BizBash, and Beth Kormanik, editor in chief of BizBash, hear from Bryan Rafanelli, the founder, president, and chief creative officer of Boston-based Rafanelli Events. The renowned event planner and designer discusses why he includes three to five "wow" moments in every event he works on, sharing favorite details from some of his recent high-profile events. Rafanelli also shares stories from his work on events at the White House, and provides tips for generating emotion, finding proper sound levels, and more.
Download or subscribe to the show at bizbash.com/gathergeeks.
Running time 30:29.
Roundtable Discussion: why something new should happen every 20 minutes at an event; his favorite state dinners from his time at the Obama White House; how he has elevated the Boston events scene; the role of activism in the event scene
Further Reading
Coming Soon to GatherGeeks
Empire Entertainment's J.B. Miller, Nuage Designs' Pablo Oliveira, CatalystCreativ's Amanda Slavin