Podcast: Everything You Didn't Know About Table Linens (Episode 111)
Nüage Designs founder Pablo Oliveira shares everything you need to know about textiles for events.
August 21, 2018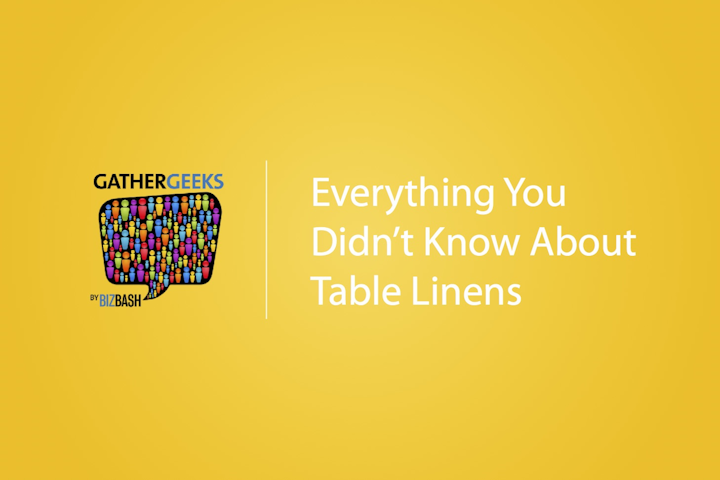 Hosts: David Adler, Beth Kormanik
Guest: Pablo Oliveira
In this episode of GatherGeeks, David Adler, C.E.O. of BizBash, and Beth Kormanik, editor in chief of BizBash, hear from Pablo Oliveira, the founder and cr
eative director of Miami-based textile design and rental company Nüage Designs
. Oliveira shares his rules for event linens, discussing what colors and styles are best for formal events, how textiles can be used to set a mood, and more. He also discusses why proper linen choices are so crucial, where he finds creative inspiration, and what's hot in linens today.
Sponsored by Hilton Meetings & Events and Digitell.
Running time 36:20.
Roundtable Discussion: how important linens are to overall event design; why Nüage creates every linen in-house; what prints and colors are popular right now; how he got started in the industry and how his company has changed
Further Reading
Coming Soon to GatherGeeks
Jes Gordon, Debbie Geller, Todd Fiscus, and other big-name event pros