Podcast: Creating Spectacle and Stunts That Get Event Guests Talking (Episode 123)
New York-based creative director Michael Cirino shares how to craft interactive, memorable experiences that capture attention and generate emotions.
November 13, 2018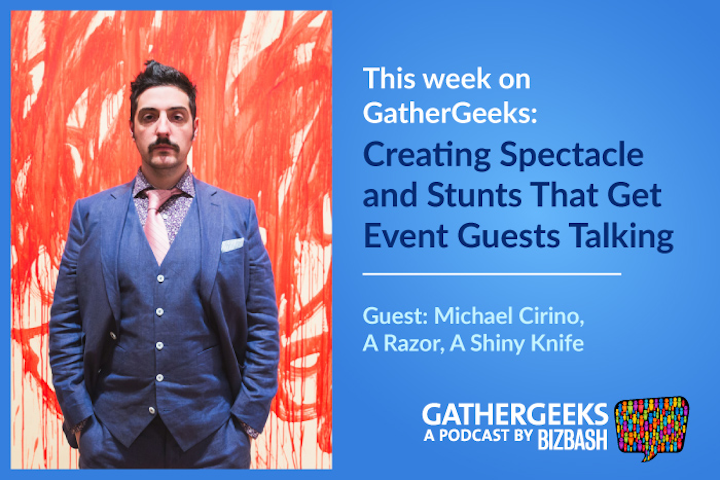 Photo: Courtesy of Michael Cirino
Hosts: David Adler, Beth Kormanik
Guest: Michael Cirino
In this episode of GatherGeeks, David Adler, C.E.O. of BizBash, and Beth Kormanik, editor in chief of BizBash, sit down with Michael Cirino, creative director for New York-based event production and entertainment company A Razor, A Shiny Knife. Cirino shares how he creates experiential marketing, culinary events, interactive installations, and tech-fueled experiences like laser-branded sandwiches and drone photo booths. He discusses how spectacle and stunts—like the dinner he served on New York's L train—can connect with people and get them talking and feeling.
Sponsored by Go West and Hilton Meetings & Events. Running time 61:55.