How This Event Producer Created a 100-Course Dinner Party for Thrillist
Michael Cirino of A Razor/A Shiny Knife worked with the media brand to pull off a "culinary ballet" showcasing local cuisine. And yes, 100 different courses were served.
December 12, 2019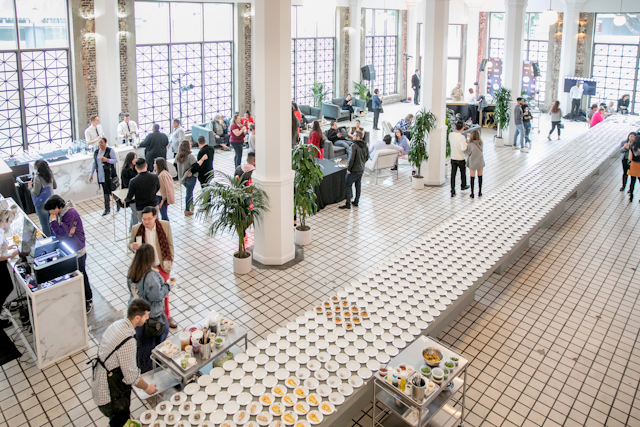 The event is the brainchild of Michael Cirino of A Razor/A Shiny Knife, who was inspired by the rise of large, multi-course tasting menus at upscale restaurants. He visualized a giant, plate-filled table as the event centerpiece, and the concept grew from there.Photo: Nicholas GingoldLOS ANGELES—Michael Cirino is no stranger to producing stunts that keep guests talking long after the event has ended. Case in point: The founder of New York-based creative studio A Razor/A Shiny Knife once served a surprise six-course lunch on the New York City subway's L train.
For his latest buzzworthy venture, Cirino teamed up with Thrillist to host the 100 Course Meal. Yes, one hundred. Held at L.A.'s Hudson Loft at various times from December 6 to 8, the public, ticketed events—sponsored by Virgin Voyages—were four-hour dining experiences where each guest ate 10 seated courses plus dozens of side dishes.
In total, 100 different dishes were cooked and served on site by 10 local chefs from the likes of Konbi, Ms. Chi, Coolhaus, The H.wood Group, and other top food and beverage brands in Los Angeles. Organizers described the logistics-heavy event as a "culinary ballet" due to the various moving pieces.

Here's how the sold-out gathering worked: As attendees arrived, they were each given a team number that indicated various times to sit at the massive, plate-filled table at the center of the room. While waiting for their turn, guests could explore the 7,000-square-foot venue, which was filled with activations including a culinary lab designed to showcase the future of food and beverage—complete with a drone bartender stirring cocktails, a food laser customizing beverage garnishes, and popcorn ice cream made with liquid nitrogen. There was also a demo kitchen where many of the evening's chefs led classes on tortilla making, knife skills, and more.
While the Thrillist collaboration was the 100 Course Meal concept's official debut, Cirino first tested the idea in New York in 2013. It was inspired by the rise in tasting menus at Michelin-starred restaurants, he explained. "I once had a 27-course tasting menu," explained Cirino. "So we said, you know what, let's serve a 100-course meal. ... We immediately saw that visual representation of the giant table."
Thrillist ended up being the appropriate partner due to its wide-ranging perspective to the culinary scene, Cirino said. "Thrillist is a great brand because they talk about not just what's on the plate, but what's happening around the room—how you got there and why you're in that neighborhood and what you're going to do afterward," he noted. "I wanted an editorial partner that could really help me learn about a city and tell a fun story, and meet the people who are pushing the boundaries of what's fun and exciting in [Los Angeles]."
According to Cirino, the most challenging aspect of the event came well before the weekend kicked off. Part of the experience was an on-site, custom-built open kitchen where guests could watch the 100 courses being prepared, so organizers had to do extensive research and development work to accommodate the venue's power and physical limitations. Cirino worked directly with chefs to write the recipes, both to make sure they told the story he wanted to explore—and also to make sure the kitchen could handle it.
"The menu itself was designed with the kitchen in mind," he explained. "It limits how many dishes can be picked up out of a deep dryer in a certain number of minutes, for example. It determines how many things can be sautéed, what has to be room temperature, what needs to be served cold versus hot. That whole process was planned well before we got in the room."
The kitchen was built two days before the events kicked off, so chefs could get in and start prepping. "And on the V.I.P. press night [on December 5] we actually hosted 200 guests instead of the usual 100," Cirino added, noting that the evening helpfully tested the kitchen before the ticketed events. "It worked out and everything was basically smooth sailing for the rest of the weekend. I would say by Sunday, the cooks in the kitchen were having an even better time than the guests."
Cirino plans to continue hosting the 100 Course Meal concept, offering fully customized options for corporate and private groups anywhere in the world. (In fact, the team has already booked three groups for 2020.) "It's designed to be pretty flexible," he said, noting that the team would need 10 to 12 weeks' notice to produce. "[The Thrillist event] told the story of Los Angeles, but we could also customize it to tell the story of a brand, to highlight moments in a career. There are so many different ways this can bring another brand or client's voice to life."
Cirino also noted that the built-in time between courses could be ideal for corporate groups. "The event captures people's attention for three or four hours. When they're not at the table, they can be either entertained or communicated to in other ways," he suggested. "You can pull people into a five-minute seminar, or get a quick training or a speech from somebody on the team. It's a celebration ... and it engages guests in a very unique way." 
Learn more about the concept on Cirino's website, and scroll down for a look inside the buzzy Thrillist event.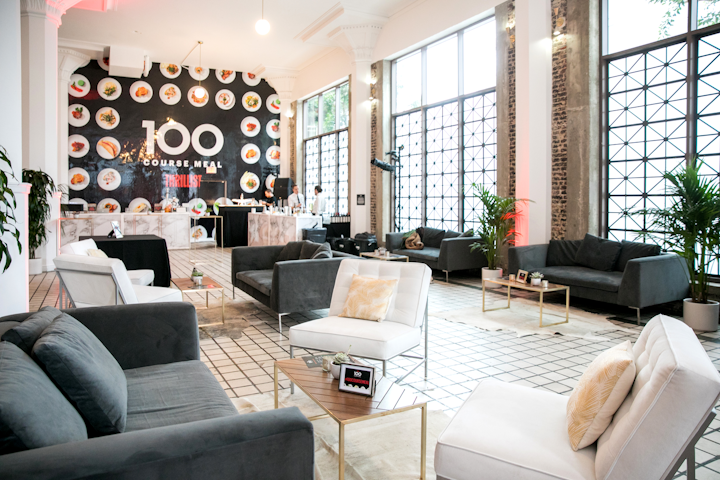 Photo: Nicholas Gingold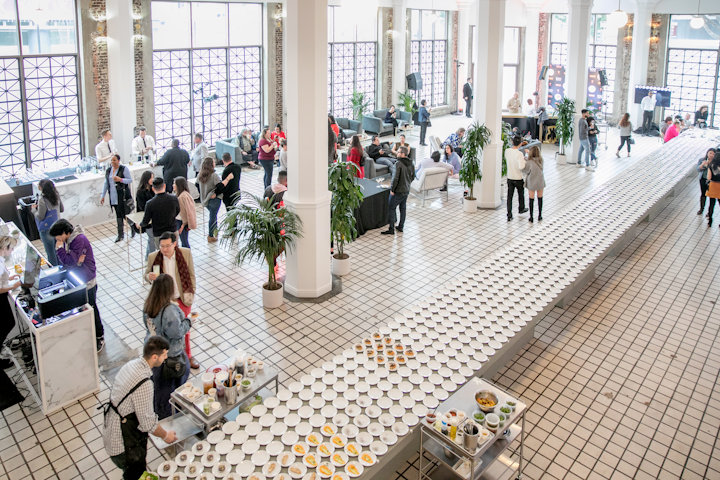 Photo: Nicholas Gingold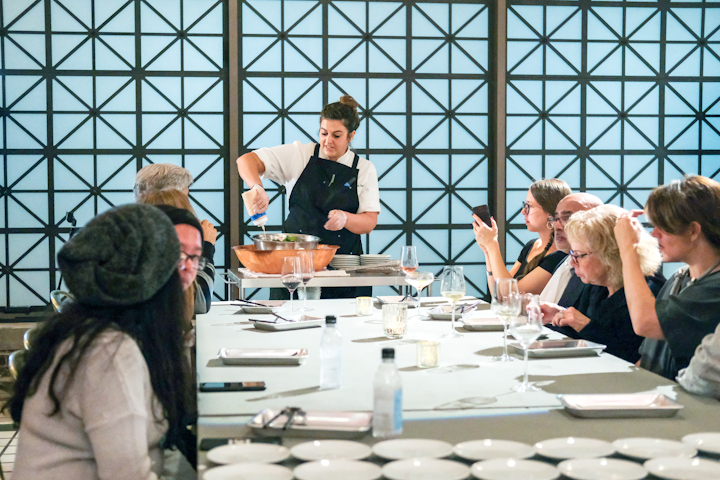 Photo: Nicholas Gingold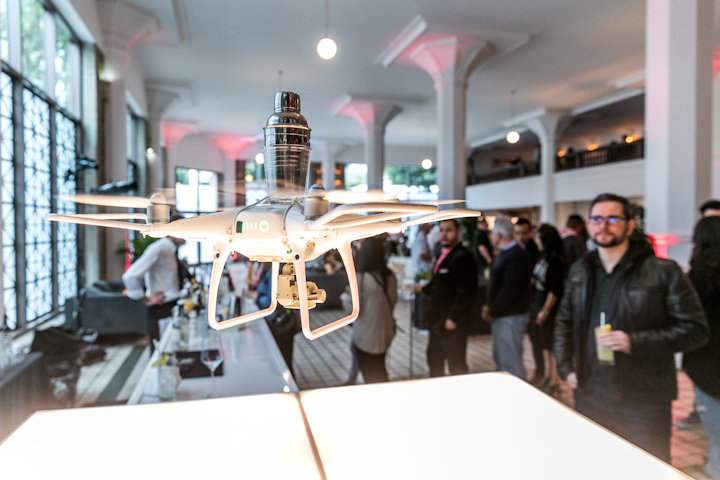 Photo: Nicholas Gingold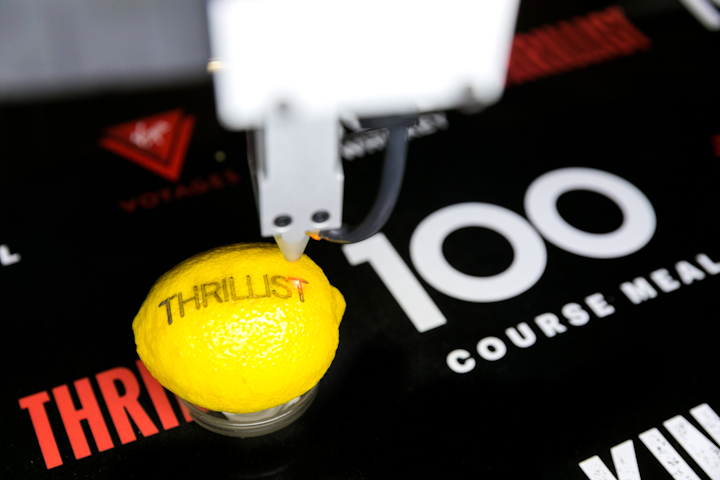 Photo: Nicholas Gingold
Photo: Nicholas Gingold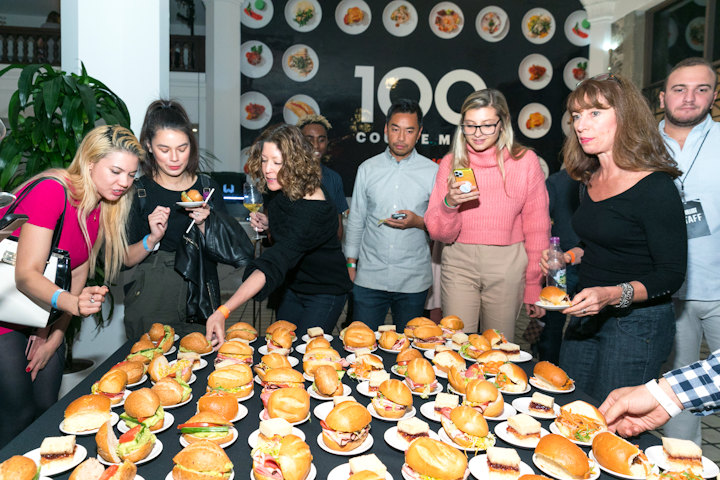 Photo: Nicholas Gingold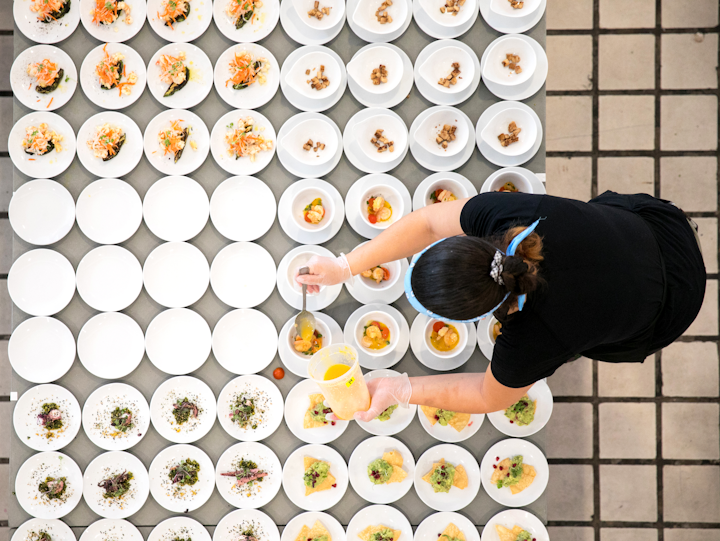 Photo: Nicholas Gingold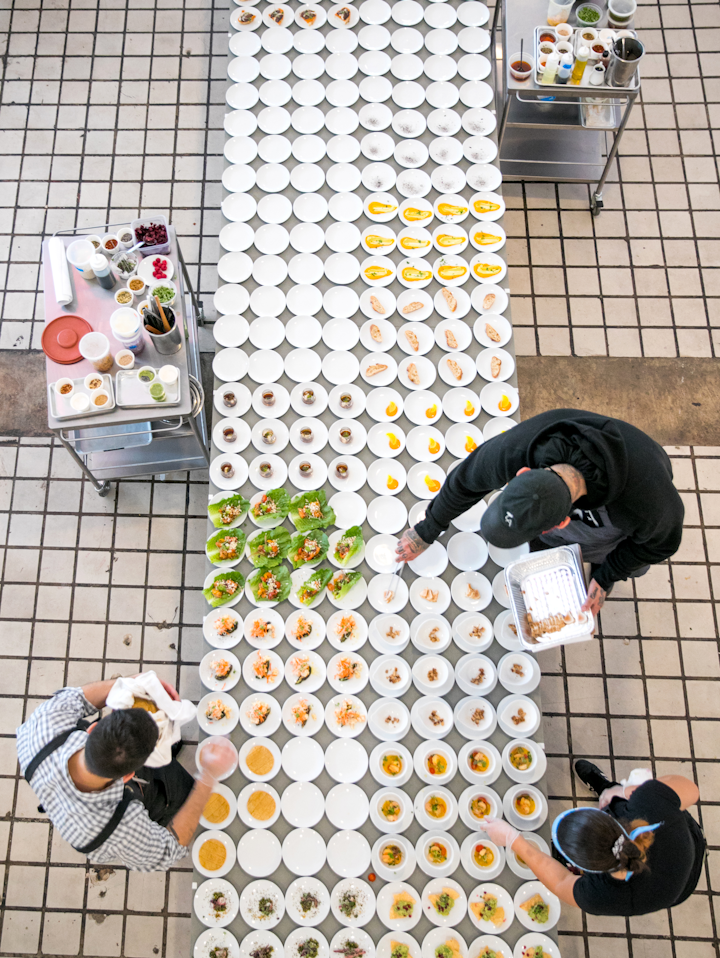 Photo: Nicholas Gingold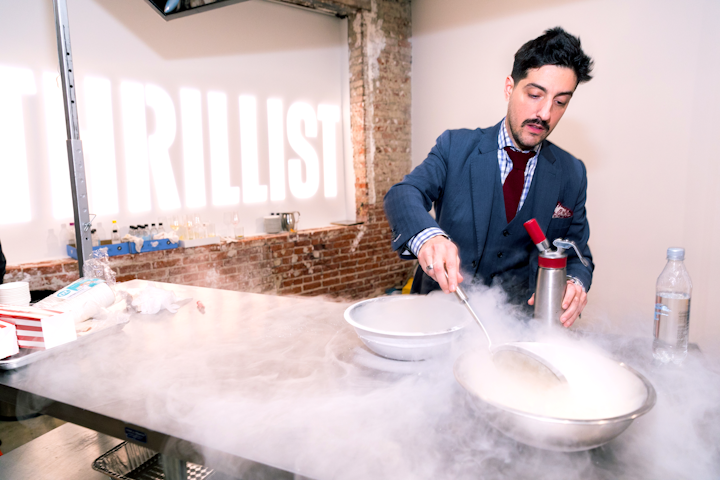 Photo: Nicholas Gingold