Why Did Motorola Freeze a Bunch of Old Flip Phones?
The company debuted an all-modern version of its vintage Razr with a futuristic party that cleverly nodded to the phone's history.
November 18, 2019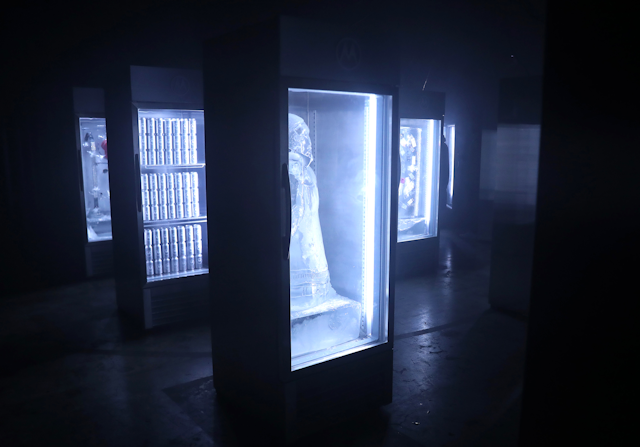 As a nod to the early-aughts popularity of Motorola's Razr phone, a dark room was filled with freezers housing nostalgic vignettes frozen in ice.Photo: Rich Polk/Getty Images for MotorolaLOS ANGELES—Back in 2004, Motorola released its chic new Razr V3 phone, the first mobile phone that flipped closed. To underscore a sense of innovation and wow-factor at the time, the phone made an unconventional debut underneath a glass case inside the Arken Museum of Modern Art in Copenhagen. That device would eventually sell more than 130 million units and become one of the best-selling mobile phones of all time.
But that was 15 years ago—an era that now seems almost quaintly retro. So when Motorola launched its new Razr phone, reinvented for the modern era, the brand nodded overtly to nostalgia during a futuristic relaunch party in Los Angeles.
Designed for an audience of press, influencers, and Motorola executives, the immersive launch event had an air of mystery and a motif that referenced the passage of time. Motorola tapped creative director Willo Perron (known for innovative work with artists such as Rihanna and Kanye West) to produce the buzzy gathering, which was held at the Container Yard in the downtown Arts District on November 13. Perron evoked the phone's historic and cultural relevance to create an experience that transported attendees from 2004 to the present day.
Entering the party, guests found a dark, cold room filled with freezers fronted with glass doors. Inside each was a vignette frozen in ice—for instance, a collection of some early-aughts fashion, or a group of antiquated mobile phones.
After moving through the mysterious cold space—which was encircled with the kind of plastic flaps you might find in a grocery store—guests found themselves in an outdoor area set up more like a traditional party space, flanked with bars. There was a main stage outfitted with a DJ booth and backed with a huge angled screen for video projections, a two-paned setup that evoked the look of an open flip phone, you might say.
At 8 p.m., one hour into the party's scheduled start time, the acclaimed DJ Diplo came on stage during the big reveal of the new phone. He spun as video projections on the screens behind him heralded the new product's debut. The screens then bore a message inviting guests to an additional final room, which hadn't previously been open, to check out the product.
Inside the third party space, guests could try out the new phone, a $1,500 device available exclusively through Verizon with pre-orders beginning in December and shipping in January. The new Razr has a large screen that folds and seamlessly unfolds as the phone opens and closes—so the room looked appropriately futuristic and angular, with mirrors and beams of white light, all thematic nods to both the new phone's differentiating features and to the remaking of a historical tech icon.
VENDORS:
Catering: The Copper Key
Creative Agency: MKG
Creative Director: Willo Perron & Associates
Graphics: The Atwater Art Co.
Lighting: Eidetic Productions, Stories Illuminated, Volt Lites
PR: Day One Agency
Rentals: FormDecor, Taylor Creative
Scenic: Pink Sparrow 
Sound: De Elsuelo
Staging: Town and Country Event Rentals
Venue: The Container Yard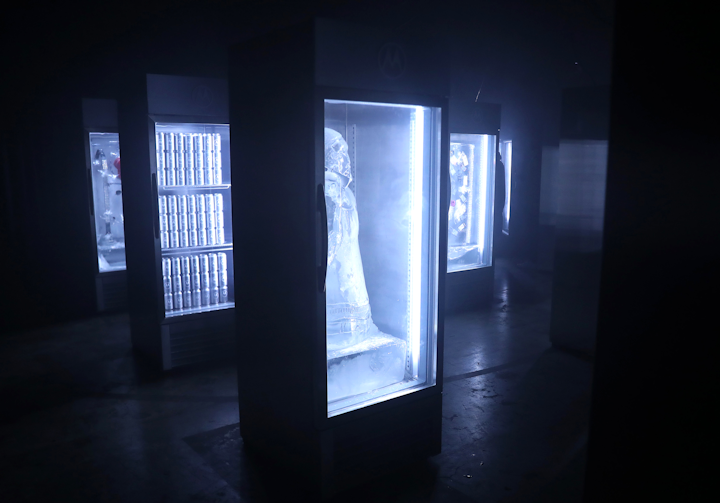 Photo: Rich Polk/Getty Images for Motorola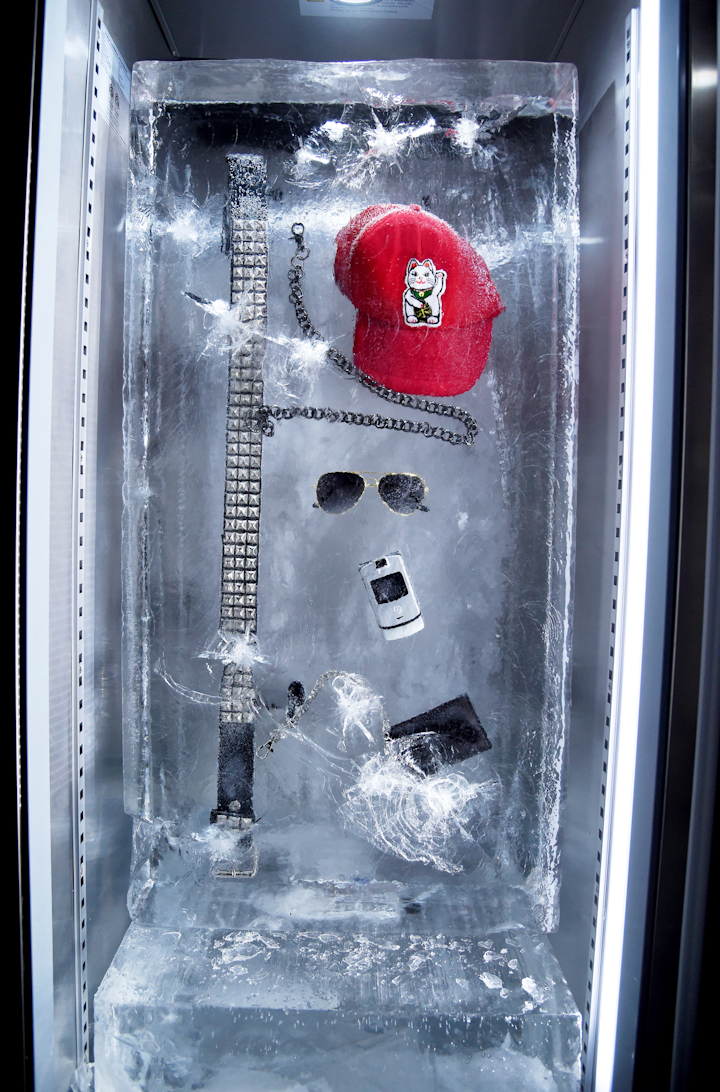 Photo: Michael Kovac/Getty Images for Motorola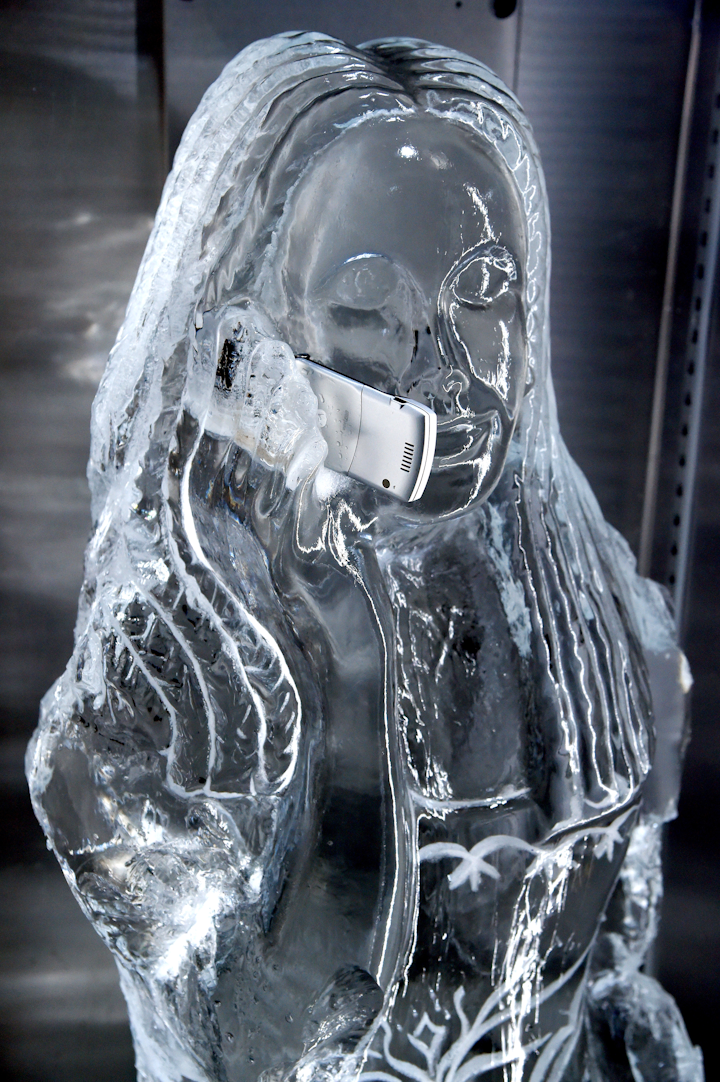 Photo: Michael Kovac/Getty Images for Motorola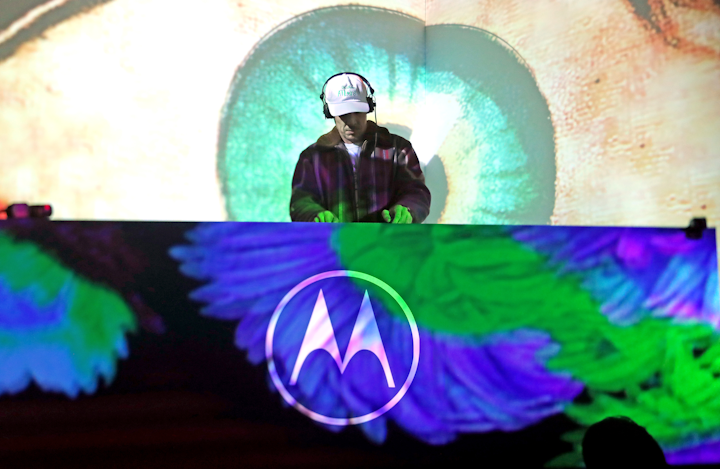 Photo: Rich Polk/Getty Images for Motorola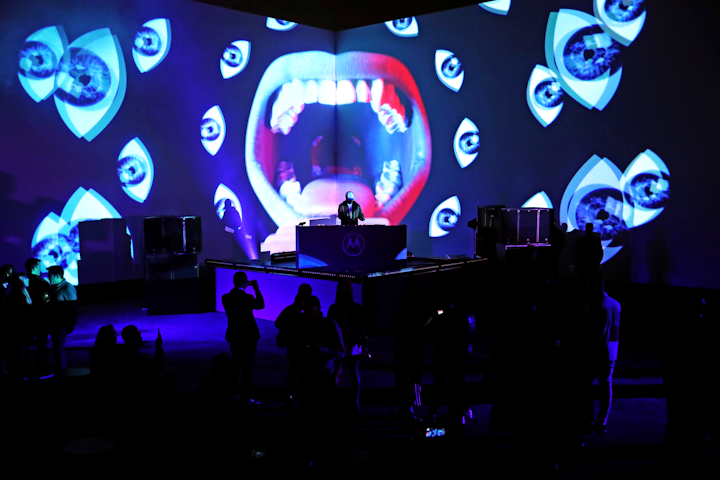 Photo: Rich Polk/Getty Images for Motorola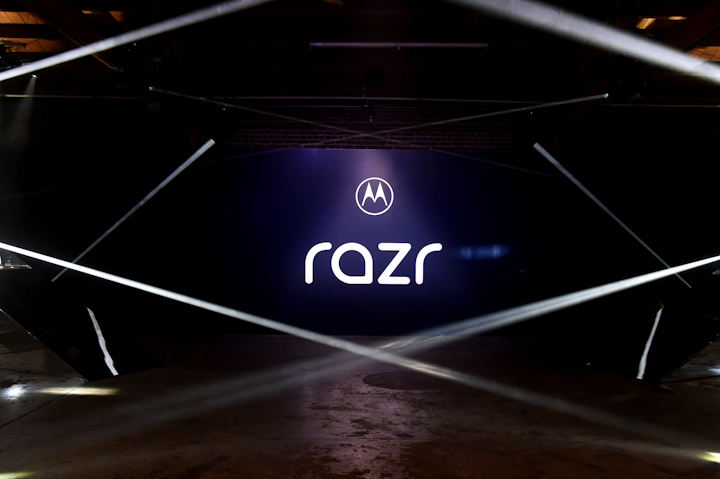 Photo: Michael Kovac/Getty Images for Motorola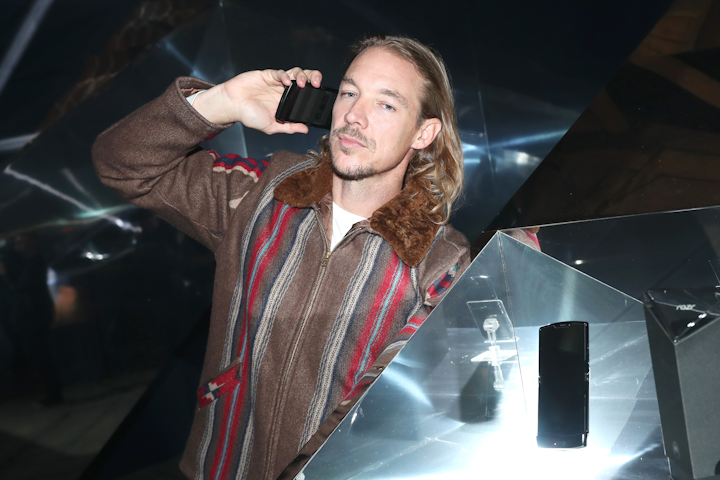 Photo: Rich Polk/Getty Images for Motorola