What It Takes to Produce 'Variety's Philanthropy-Focused Power of Women Event
The 11th annual edition honored the likes of Jennifer Aniston, Mariah Carey, and Brie Larson with a star-studded, design-forward luncheon.
October 24, 2019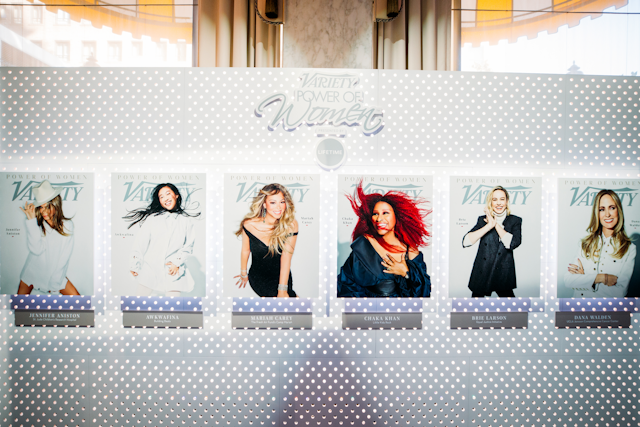 Variety's 11th annual Power of Women luncheon honored Jennifer Aniston, Awkwafina, Mariah Carey, Chaka Khan, Brie Larson, and Disney's Dana Walden for their career achievements and philanthropic efforts.Photo: Scott Clark PhotoLOS ANGELES—Actress Meryl Streep once said, "I think the best role models for women are people who are fruitfully and confidently themselves, who bring light into the world."
That quote was, in part, the inspiration for Variety's 11th annual Power of Women, which honored Jennifer Aniston, Awkwafina, Mariah Carey, Chaka Khan, Brie Larson, and Disney's Dana Walden for their career achievements and philanthropic efforts earlier this month. 
The trade publication began hosting the event, which takes place annually in both New York and Los Angeles, as a way to spotlight and empower women in Hollywood, ranging from actresses and musicians to journalists and businesswomen. "In an industry where historically, men have been king and women have struggled to gain equality, it is important for Variety—as the voice of the entertainment industry—to take the lead in honoring female empowerment and philanthropy," explained Dea Lawrence, Variety's chief marketing officer. 
More than 600 people attended the event at the Beverly Wilshire on October 11; the daytime luncheon was designed and produced by Gold Sky Productions and Variety's senior manager of event marketing, Jamie Aronson. This year's theme was, appropriately, "light." 
"During a brainstorming session, we were trying to figure out what design element could be transferred to the meaning the women being honored have to their charities, and to the power of women as a whole," explained Aronson. "Together, we decided on using light, as these women embody light—they enlighten, bring light, shine, highlight."
In keeping with the theme, the team opted for a mostly white color palette—or, "modern white with a feminine feel," Gold Sky Productions' founder and creative director April Luca noted. Materials such as wood, acrylic, and metallic finishes were chosen based on the different ways they would reflect light. "The stage backdrop design seemed minimal," added Luca. "But it took significant amount of R&D in order to get the white color of the wall and the lights to perfectly read on camera."
Most importantly, the elegant, minimalist decor allowed the honorees to shine. The six women were chosen by Variety's editorial team, led by editor in chief Claudia Eller. "The process includes working with publicist submissions and reviewing philanthropic contributions," explained Lawrence. "But ultimately it is Claudia's final decision." (To learn more about the process of selecting honorees—including why the brand always makes a point to honor more than one person—check out our in-depth Q&A with Lawrence from earlier this year.)
Each honoree gives her own speech, without control from Variety. This year Aniston discussed the difference between being powerful and being strong, while Awkwafina spoke about overcoming imposter syndrome. Walden emphasized the importance of female leaders, and Khan reportedly tossed out her prepared remarks and instead gave an emotional speech about her early career and her time working with children's hospitals. The honorees were introduced by other A-listers, including Ellen DeGeneres, Ryan Murphy, and previous honoree Natalie Portman.
Lawrence thinks that as a trusted voice in the entertainment industry, Variety lends itself well to hosting these types of cause-focused gatherings. "Our authority in the space and the fact that our readers really do trust us to produce a high-quality product is one of the reasons why the A-list crowd wants to align their brand with ours," she said. "The secret to keeping them happy is to deliver a beautiful, sophisticated experience coupled with significant media coverage."
She also believes that that authority is what sets the Power of Women event apart from other women-focused award shows, such as last week's Elle Women in Hollywood Awards. "We are not a consumer brand," Lawrence noted. "For nearly 115 years, the entertainment industry has turned to Variety as its number-one source for industry news. Variety is the epicenter of the entertainment industry, and our luncheon is catered to that community."
Variety's 2019 Power of Women event was presented by Lifetime, and sponsored by Moroccanoil, Audi, and Google Pixel 4.
VENDORS
Catering, Venue: Beverly Wilshire
Design, Production: Gold Sky Productions
Entertainment, Music Direction: Daisy O'Dell
Flowers: Sweet Pea Floral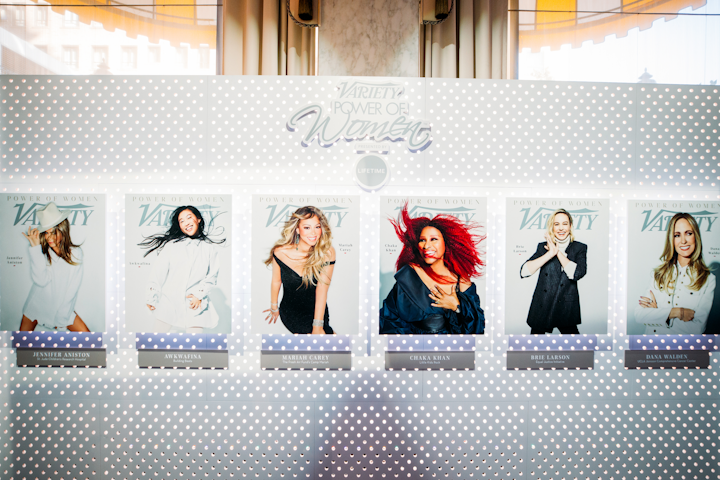 Photo: Scott Clark Photo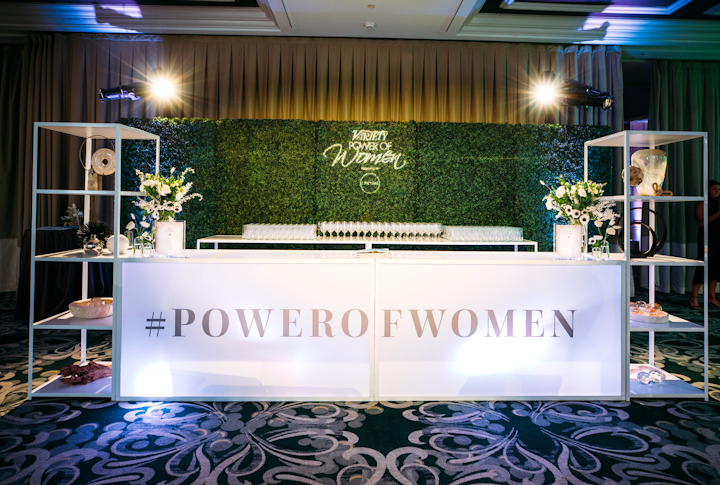 Photo: Scott Clark Photo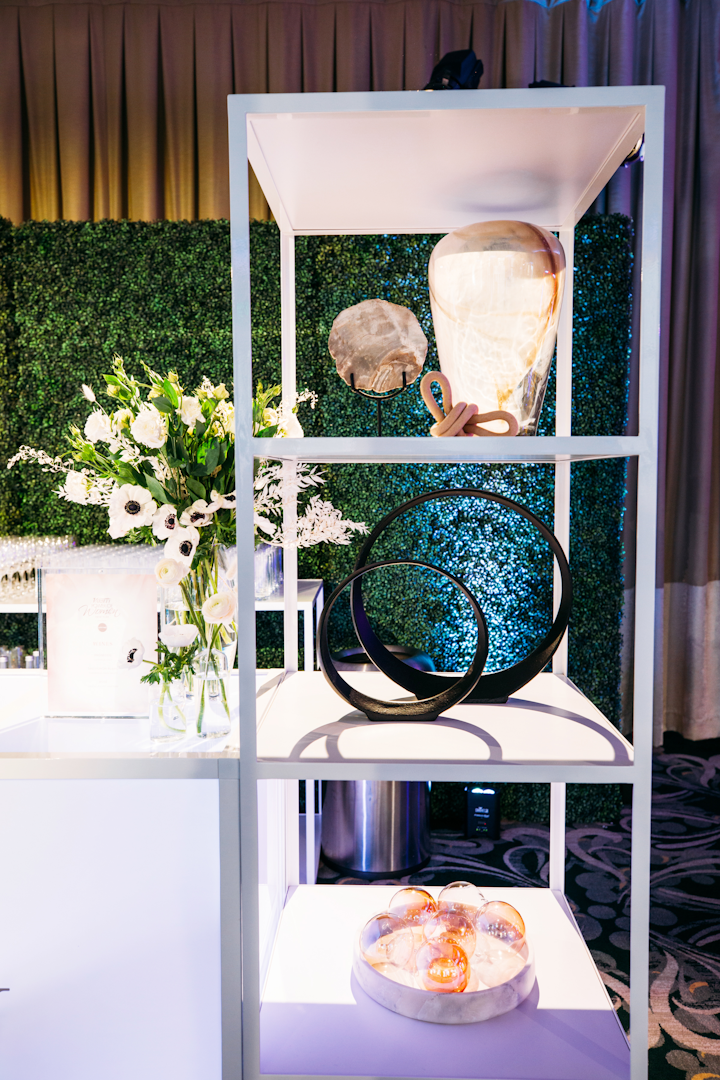 Photo: Scott Clark Photo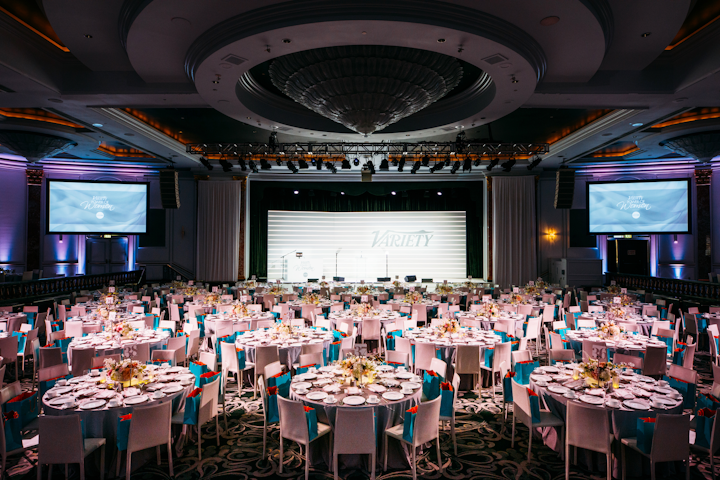 Photo: Scott Clark Photo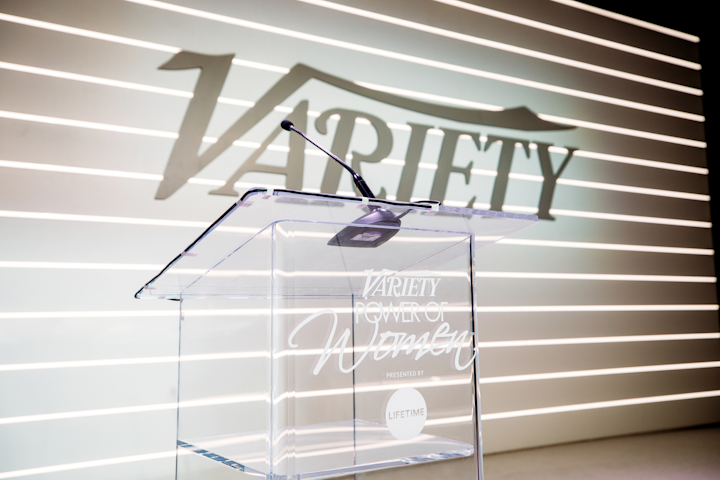 Photo: Scott Clark Photo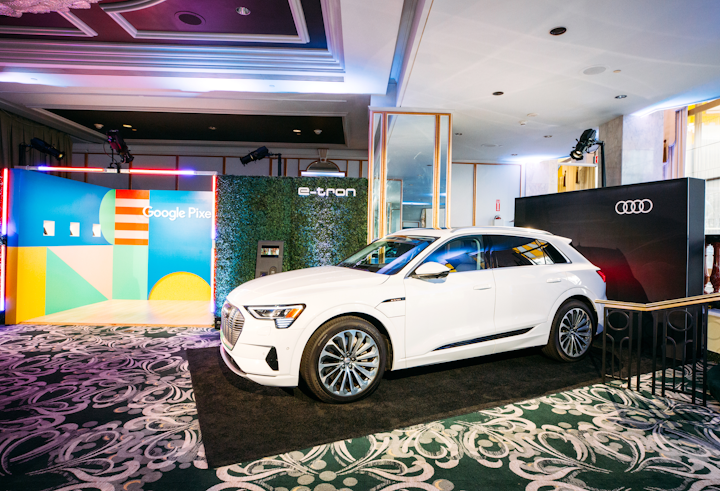 Photo: Scott Clark Photo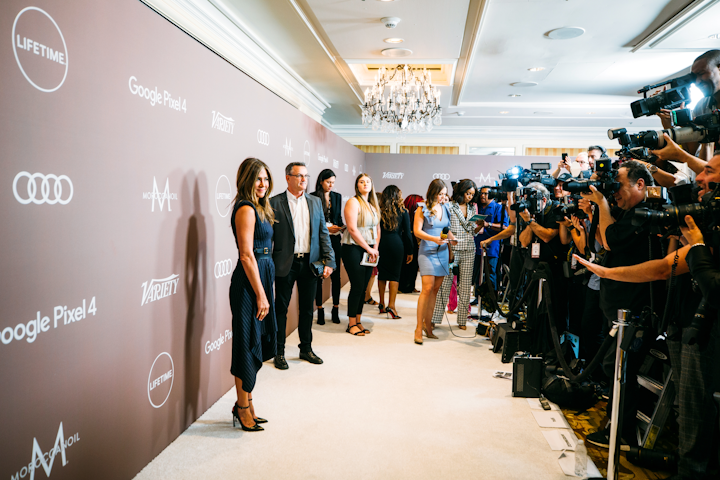 Photo: Scott Clark Photo