8 Experiential Highlights From Samsung's 10th Unpacked Event
The electronics brand used a massive, arched presentation stage and an eight-part experience to announce new products during its annual event.
August 29, 2019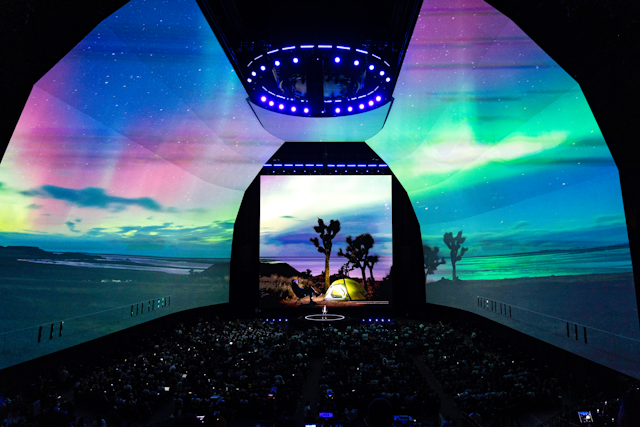 Branded content was projected on the two arches, as well as a separate LED screen that measured 19.2 by 19.2 meters and served as the stage backdrop. The content changed throughout the event to reflect the product unveilings and announcements, which included new partnerships with Microsoft and the United Nations.Photo: Courtesy of Samsung and Invnt

NEW YORK—Samsung's Unpacked event has been known to use interactive and creative techniques to announce new products every year, be it a presentation with a live orchestra at Radio City Music Hall or a flash mob in Times Square. For the 10th anniversary of the New York event, the electronics brand enhanced the experience with a striking, cathedral-like stage for the keynote and a first-time, post-presentation experience that showcased new products such as the Galaxy Note 10.
Samsung and its in-house marketing agency, Cheil Worldwide, partnered with brand experience agency Invnt to produce the event, which returned to the Barclays Center in Brooklyn for a second consecutive year on August 7. The live-streamed event was attended by more than 2,800 media, influencers, and tech leaders, and has drawn more than 2.36 million streaming views. 
Samsung didn't offer comments about this year's event, but Paul Blurton, chief creative officer of Invnt, which helped produce the event for a third consecutive year, said the brand "wanted to create a holistic, engaging, and warm experience from start to finish." The theme of the event was "Journey of Light," rendered in an overall design inspired by the "Aura Glow" color option of the new Galaxy Note 10 line of smartphones. 
Along with the line of smartphones, Samsung also announced updated S Pen, Galaxy Watch Active2, and Galaxy Book S devices on a stage flanked by two massive arches, measuring 43.2 meters long by 25.6 meters tall, which extended to the back of the audience. The arches were connected to create a cathedral-like structure and projected branded content that reflected product unveiling and brand partnership announcements. 
Mike Kitson, chief production officer at Invnt, said the brand tapped the company to design that style of stage in order to create a "more encompassing, engaging audience experience, one that evoked a warm and inviting atmosphere."
After the presentation, guests could leave the arena venue to explore the brand's first-ever Galaxy Experience Journey, a product showcase that featured eight interactive stations inspired by themes and stories from the presentation. Guests were able to test out new products at hands-on displays and installations designed for sharing on social media. 
"[Samsung Unpacked] is continuously evolving, from the combination of technologies carefully selected to reveal Samsung's latest devices to the way key content is displayed and the product experiences that are curated for guests," Kitson said.
After Samsung administered a massive recall due to its exploding Note 7 phones in 2016, the brand has slowly worked to gain back consumer trust with experiential efforts. In the past year, Samsung hosted a pop-up dog park for the brand's SmartThings Tracker, created a city-inspired booth at C.E.S., and partnered with PopSugar Play/Ground to host a space for wellness activities. 
Here's a look at the immersive highlights from Samsung's 10th anniversary of Unpacked.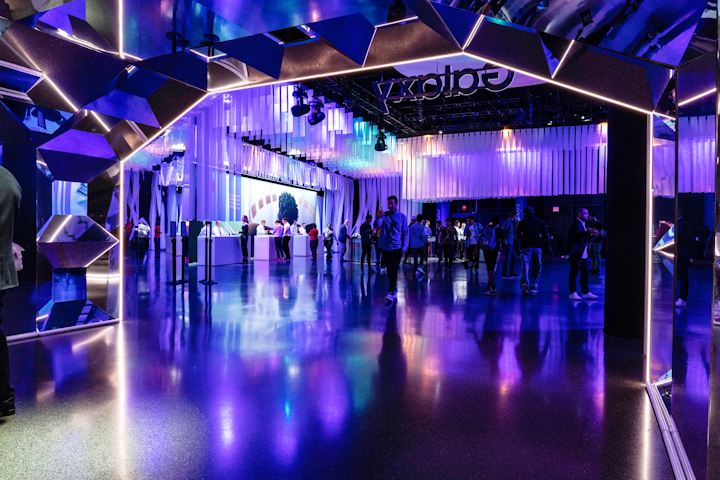 Photo: Courtesy of Samsung and Invnt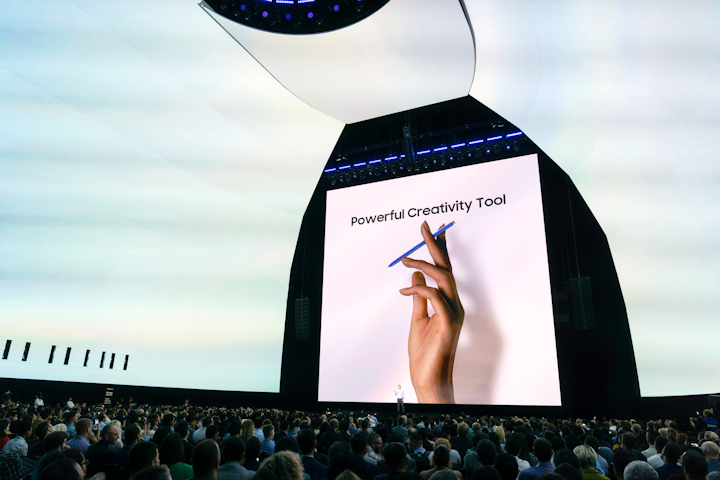 Photo: Courtesy of Samsung and Invnt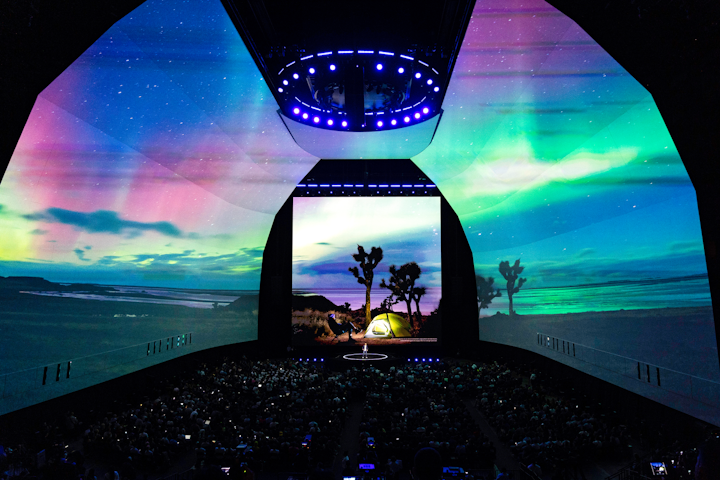 Photo: Courtesy of Samsung and Invnt
Photo: Courtesy of Samsung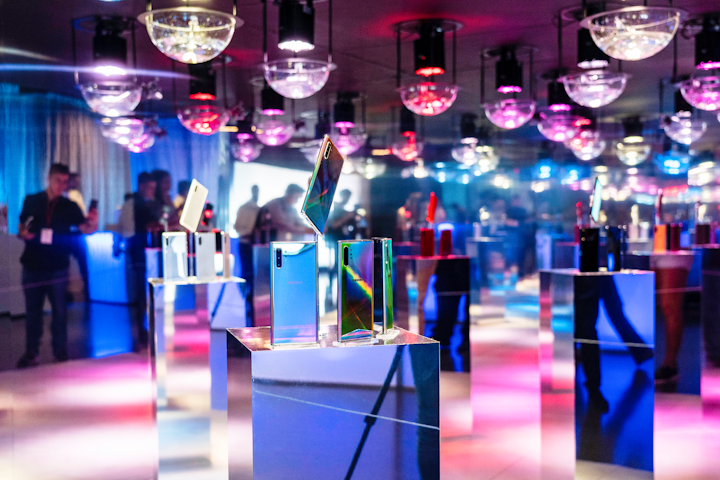 Photo: Courtesy of Samsung and Invnt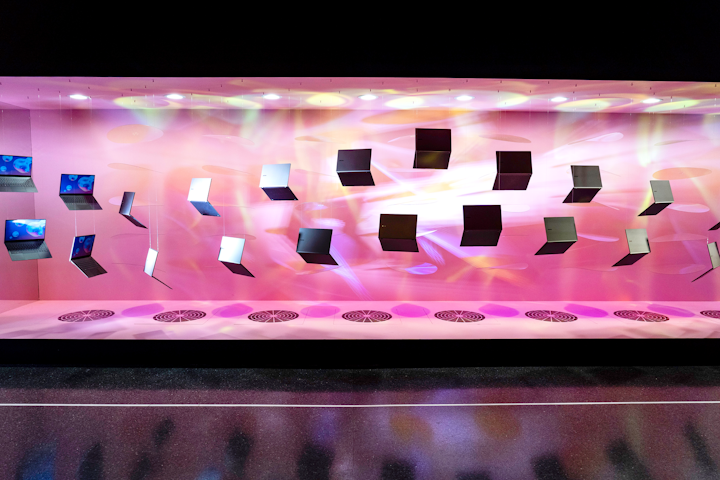 Photo: Courtesy of Samsung and Invnt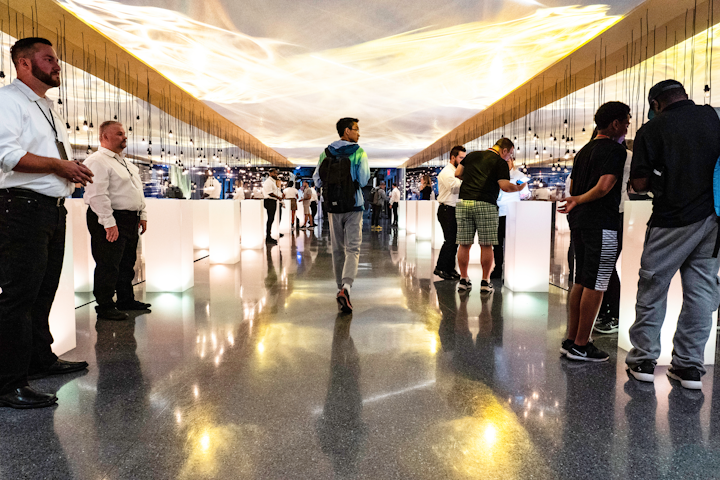 Photo: Courtesy of Samsung and Invnt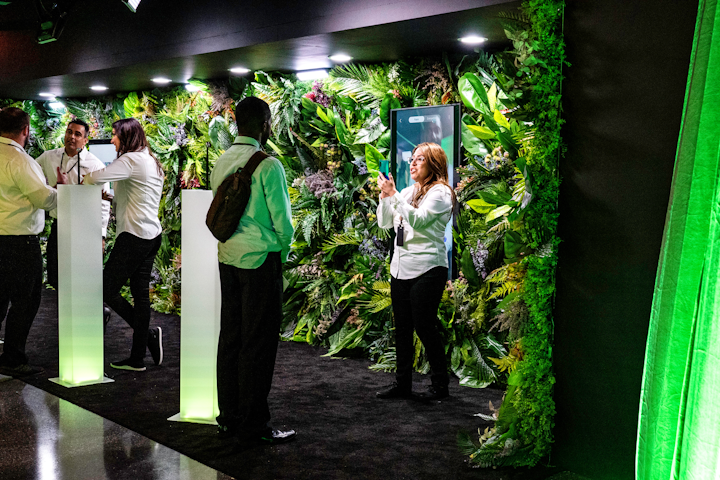 Photo: Courtesy of Samsung and Invnt