What Was New at This Year's PopSugar Play/Ground?
The female-focused lifestyle festival made some updates in its second year while still remaining on brand.
July 10, 2019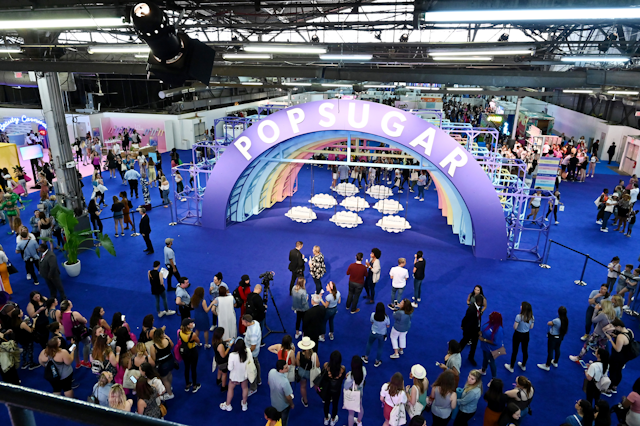 This year's experience featured a more specific theme: "Powering Your Happily Ever After," which, Plaks said, was about "respecting and celebrating every woman's journey no matter what that is."Photo: Astrid Stawiarz/Getty Images for PopSugar and Reed ExhibitionsNEW YORK—Lifestyle brand PopSugar returned to Pier 94 in New York on June 22 and 23 to host its second annual PopSugar Play/Ground, an experiential festival designed for women.
Similar to last year's inaugural event, the two-day experience featured fitness classes, panels, and brand activations that were focused around wellness, career advancement, activism, self-care, and self-love.
Anna Plaks, senior vice president of creative development and innovation at PopSugar, explained that although "year one was definitely successful, we also learned a lot." Incorporating feedback from both attendees and brand partners, the second iteration boasted several new and improved aspects, including a dedicated fitness area called Sugar Studios. Last year, the on-site fitness classes were mixed in among other programming on a smaller stage. This year, back-to-back workouts hosted by fitness influencers and popular studio instructors were held in a new fitness dome.
Also for 2019, PopSugar Play/Ground, which was produced in conjunction with Reed Exhibitions, featured a more organized floor layout that was divided into "villages," including the Samsung Soul Space Village, a wellness space with programming on spirituality, stress relief, crystal healing, and more. Plaks explained that Samsung's festival sponsorship was a "natural extension" of an already existing relationship between the media company and the tech brand; Samsung currently sponsors a platform on the PopSugar site called the Well that centers around wellness topics such as sleep and stress management.
In addition to Samsung, other festival sponsors included Amorepacific, Calia by Carrie Underwood, Extra Refreshers, Manitoba Harvest, Physicians Formula, PepsiCo, Nine West, Kohl's, Wendy's, and Under Armour.
Plaks explained that she and the PopSugar team collaborate with sponsors on their activations, from concept to execution. We are "hands on with every brand involved with Play/Ground because it's such a reflection of our brand. We want to make sure that anyone participating in it is adding value back to the attendee." She added that the activations need to be on-brand and playful, while also offering inspiration and learning moments.
"Every sponsor wanted to have an interactive connection with the audience. They knew it was a really dynamic event. They knew that PopSugar as a whole stands for playfulness and for learning and inspiration…. We always wanted to make sure that we were giving value back to the attendee, whether it was shopping related and showcasing their product in an exclusive, interactive way or whether it was through programming."
Last year's inaugural event was a kind of coming-out party for the festival with an overall design that focused on the brand itself. This year's experience, which was designed with creative partner the Gathery, featured a more specific theme: "Powering Your Happily Ever After," which, Plaks said, was about "respecting and celebrating every woman's journey no matter what that is."
Playing into that fairy tale-like idea, a giant rainbow swing set served as the Instagram-worthy centerpiece, welcoming attendees at the entrance. Plaks said that organizers wanted to take this "traditional interpretation of that 'happily ever after'... and modernize it, make it feminine, make it cool." The design symbol could be found throughout the event, often in deconstructed ways, such as the main stage backdrop.
This bright, colorful concept was intended to radiate "positivity and joy," Plaks said, and to help create a warm, welcoming space that was "all about [attendees] feeling happy about themselves, feeling proud of themselves."
As for next year's festival, Plaks foresees continued growth, with the goal of increasing attendance to 20,000; this year, she estimates 15,000 people attended over the two days. This larger footprint will also involve moving to a new venue with more outdoor space, she said.
"We want to continue to be bigger and more accessible, to be this mecca for women from all across the country."
VENDORS:
Design: The Gathery
Event Planning: Reed Exhibitions
Public Relations: Sunshine Sachs
Rentals: Taylor Creative
Venue: Pier 94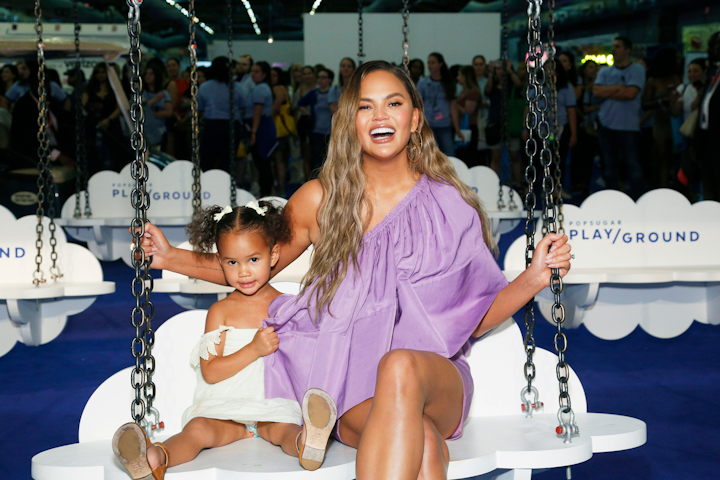 Photo: Lars Niki/Getty Images for PopSugar and Reed Exhibitions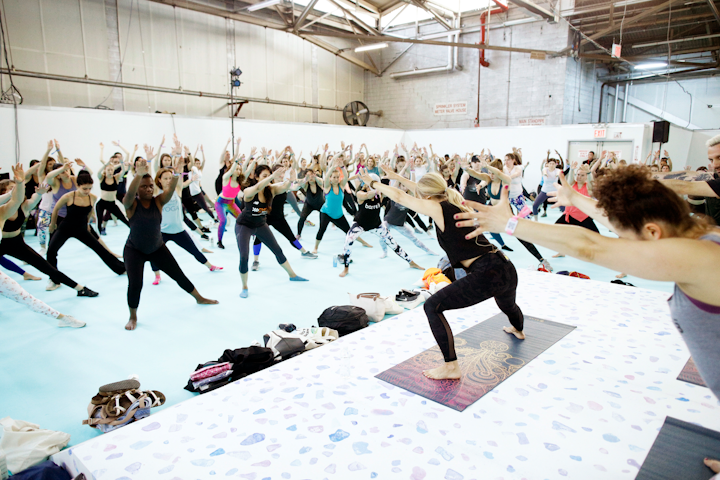 Photo: Lars Niki/Getty Images for PopSugar and Reed Exhibitions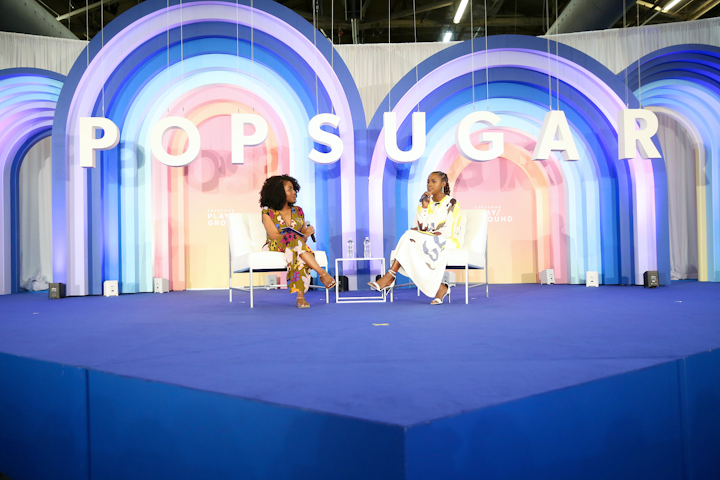 Photo: Monica Schipper/Getty Images for PopSugar and Reed Exhibitions
Photo: Astrid Stawiarz/Getty Images for PopSugar and Reed Exhibitions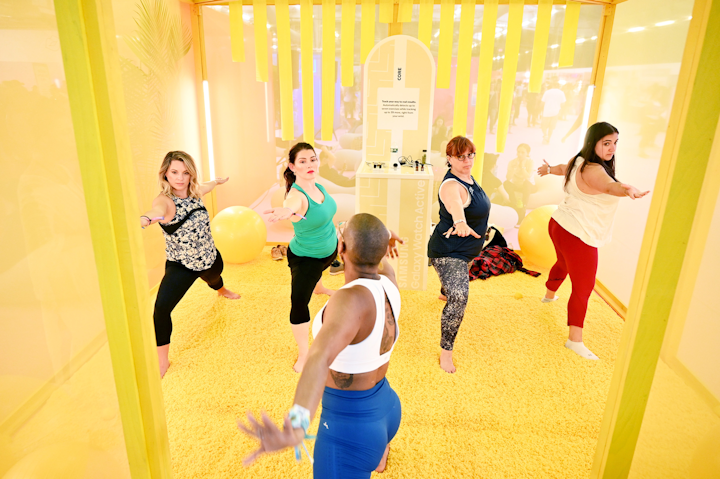 Photo: Bryan Bedder/Getty Images for PopSugar and Reed Exhibitions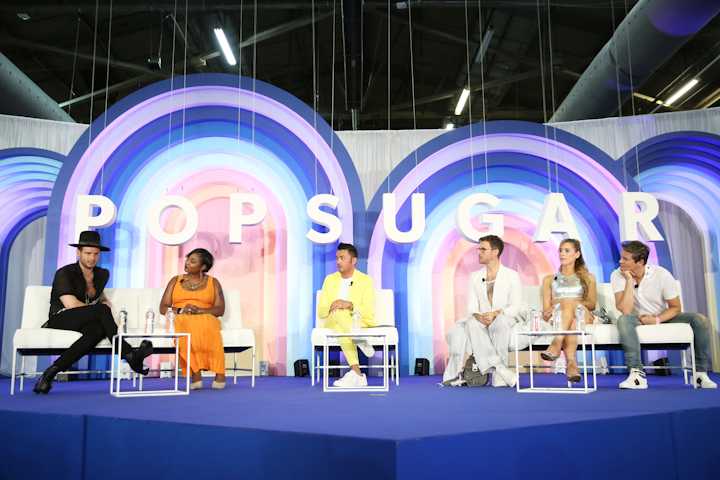 Photo: Monica Schipper/Getty Images for PopSugar and Reed Exhibitions
Photo: Astrid Stawiarz/Getty Images for PopSugar and Reed Exhibitions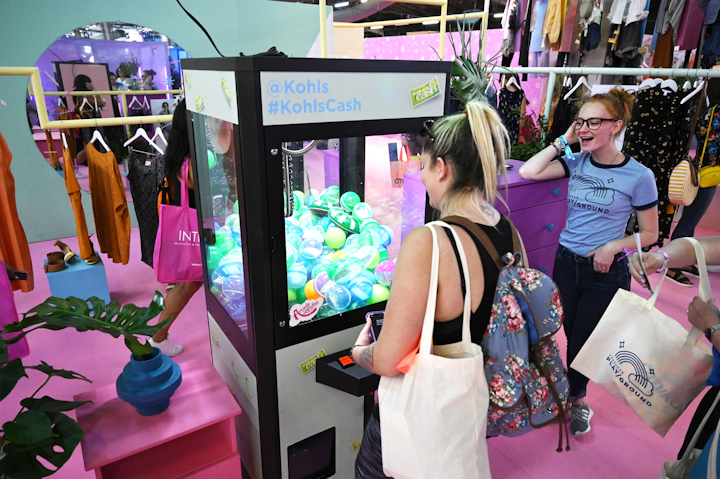 Photo: Bryan Bedder/Getty Images for PopSugar and Reed Exhibitions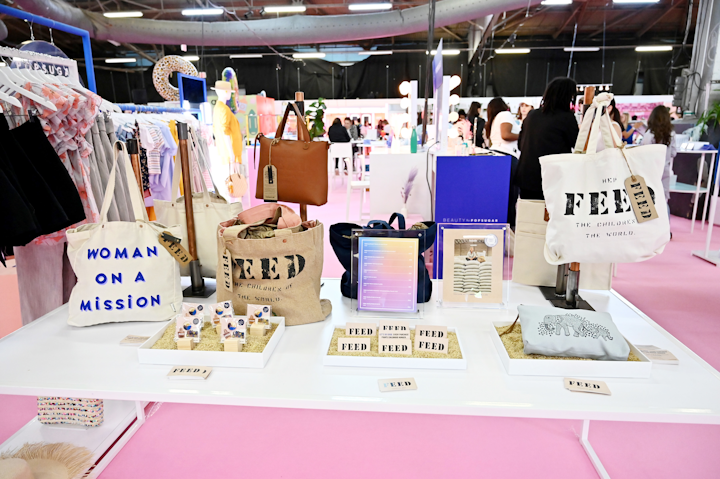 Photo: Astrid Stawiarz/Getty Images for PopSugar and Reed Exhibitions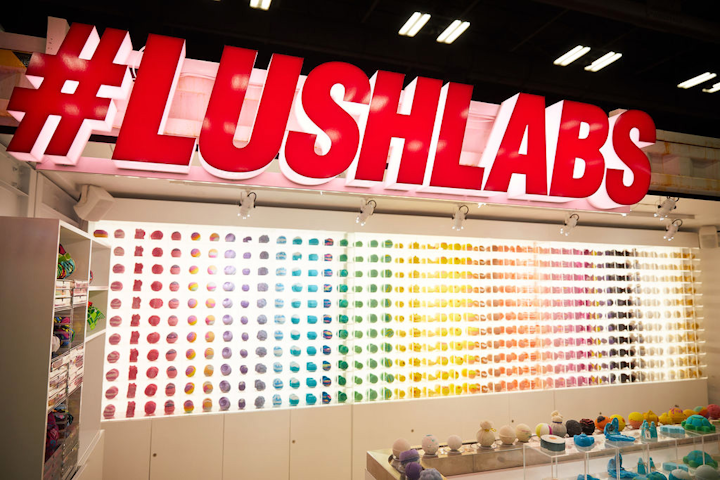 Photo: Courtesy of Lush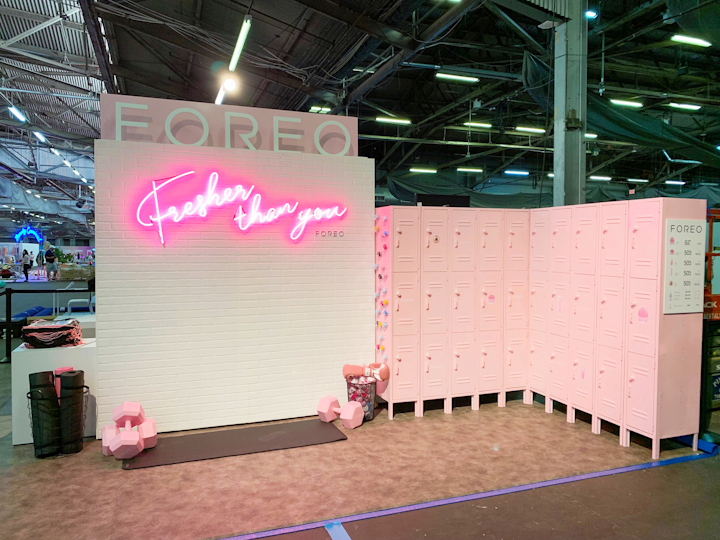 Photo: Courtesy of Stoelt Productions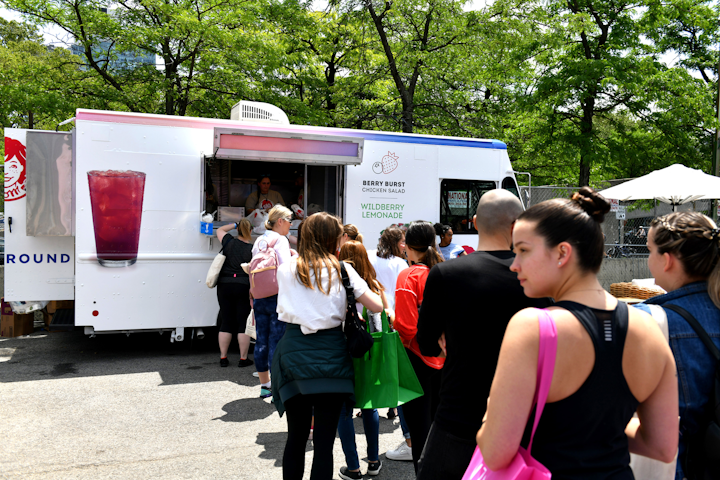 Photo: Craig Barritt/Getty Images for PopSugar and Reed Exhibitions