Watch: Behind the Scenes at Primerica's 40,000-Person Convention
The financial service's biannual gathering for sales representatives and employees filled Atlanta's Georgia Dome with an impressive array of production gear.
July 16, 2013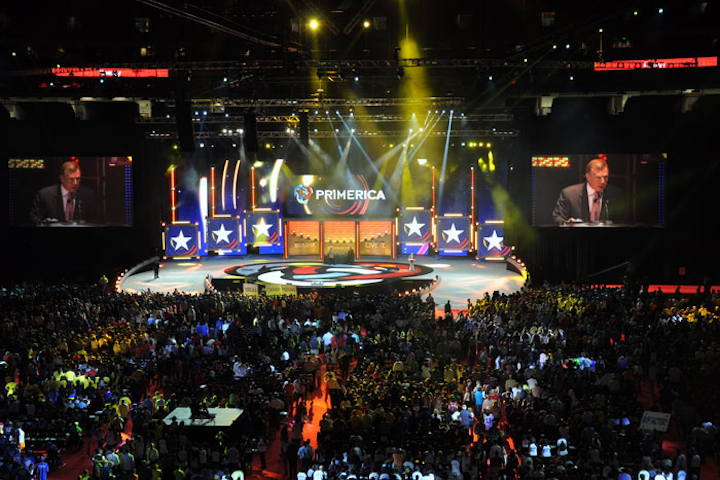 Photo: Courtesy of Switch: Liberate Your Brand
What goes into producing Primerica's 40,000-person national sales convention? According to experiential agency Switch: Liberate Your Brand, 600 hours of pre-event scenic design, drafting, and animation. The three-day gathering of the financial services organization's reps and employees, which was held Atlanta's Georgia Dome in June, also involved transporting the set from Switch's St. Louis headquarters via four tractor-trailers, about two and a half miles of multicable to wire the lights, and 156,000 pounds of lighting, audio gear, video equipment, and scenery hung from the stadium's roof.
Responsible for designing, constructing, and producing the convention—which used a total of 654,500 watts for the lighting—Switch created a time-lapse video of the project. Watch it below.