Brian Solis on the Future of Events in a Connected Society
The digital analyst and futurist argued that event and meeting professionals are experience architects and, when it comes to technology, shouldn't think digital first, but rather experience first.
November 13, 2014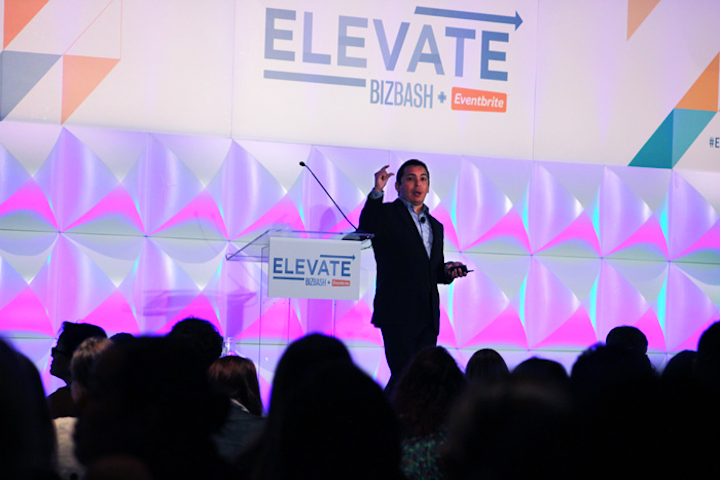 Photo: Cornelia Stiles/BizBash
The rapid rate of technological innovation means it's not only difficult to keep up, but once you have something figured out, it's probably already changed. But, Brian Solis believes the event and meeting industry shouldn't be thinking of digital first when adapting for such change. Rather, as "experience architects," organizers should be thinking about what an experience means and how to captivate attention and motivate attendees to share.
Solis, principal at the Altimeter Group, a research firm focused on disruptive technology, and the author of What's the Future of Business: Changing the Way Businesses Create Experiences, was the keynote speaker at Elevate New York, the BizBash and Eventbrite conference held at the Conrad New York on July 31. He argued that technology should be functional, "use technology as an enabler—it has a purpose to do something—and design everything around captivating attention," and now is the time to be questioning everything. "Stop looking through the lens of yesterday. Start looking at it for its possibilities based on the experiences, the human experiences you want people to have and share, not just in the moment, but throughout the year."
Videography: Dear Addy Digital Media; Editing: Jan Hendrik Hinzel