Downtown Crossing Gets a Contemporary Italian Restaurant With Private Dining
June 10, 2009
The 3,000-square-foot Bina Osteria opened late last year at the corner of Washington and Avery Streets in the heart of Downtown Crossing. The high-end Italian restaurant offers various spaces and seating configurations for events, with room for as many as 140 for a cocktail reception or 90 for a seated event.
Bina Osteria's sleek interior is highlighted by a white terrazzo-tile floor, with red banquettes and maple and leather chairs providing pops of color and contrast. Handmade orange and steel curtains frame oversize windows throughout the dining room.
The restaurant's 96-square-foot private dining room seats 12, while the semiprivate lounge area, with low benches and street views, can be combined with the terrazzo-tiled bar to seat 50. A high-top communal table in the main dining room provides another semiprivate space, with seating for 14. For meetings, the venue is equipped with an Epson projector, laser pointer, and Audio-Technica wireless speaker, while custom Baswaphon soundproofing balances the acoustics of the airy space.

Executive chef Brian Konefal's menu focuses on contemporary Italian cuisine, featuring dishes such as slow-poached Atlantic blue cod, chicken marsala, and cappelli with housemade ricotta, beets, and kale.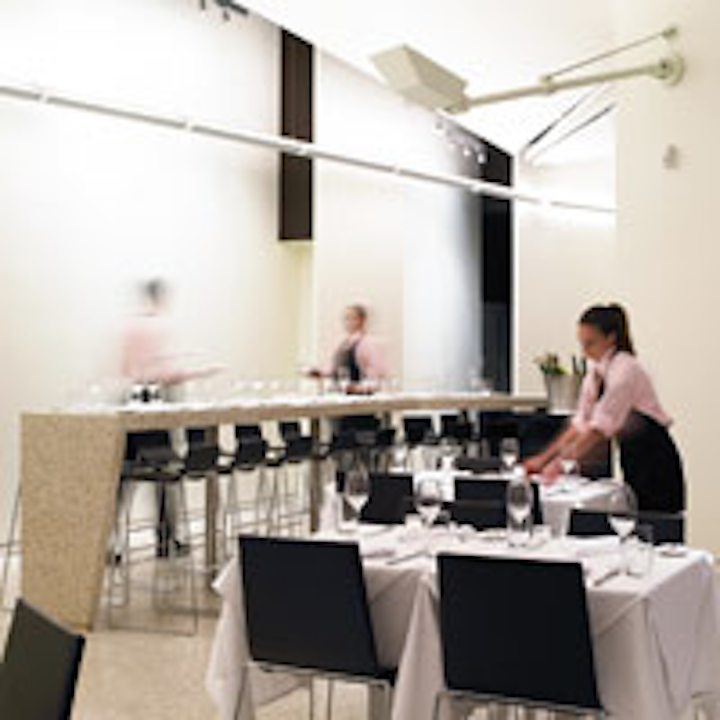 Photo: Heath Robbins Photography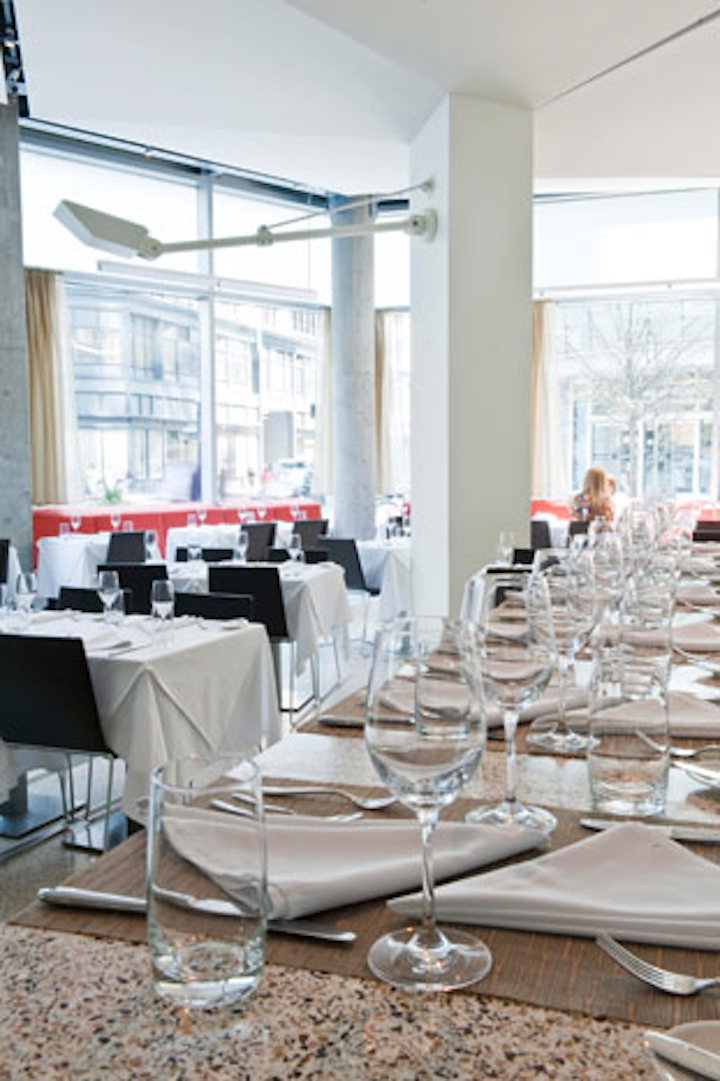 Photo: Mimi Ritzen Crawford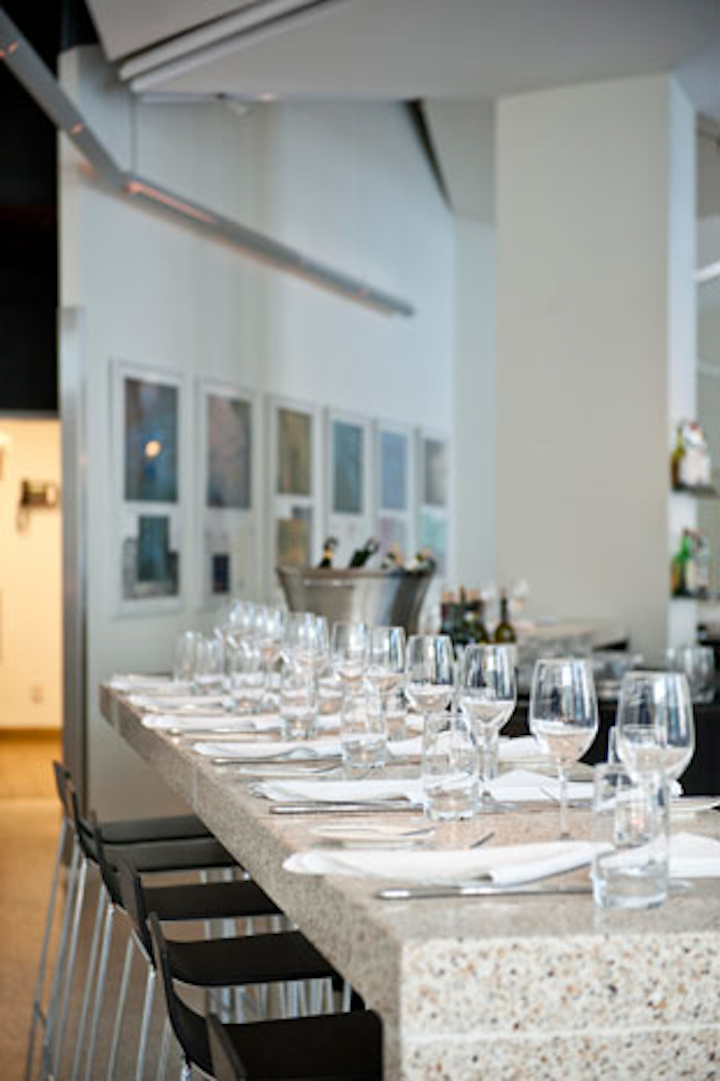 Photo: Mimi Ritzen Crawford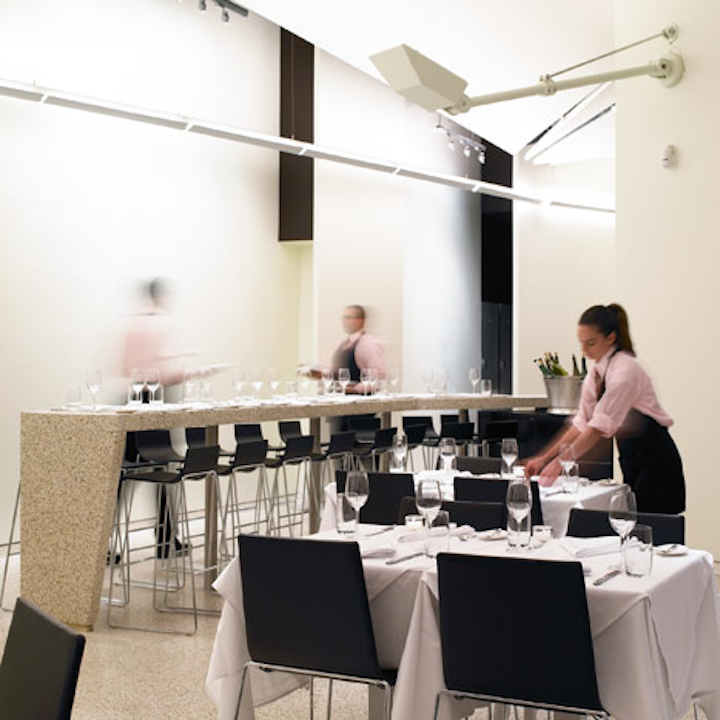 Photo: Heath Robbins Photography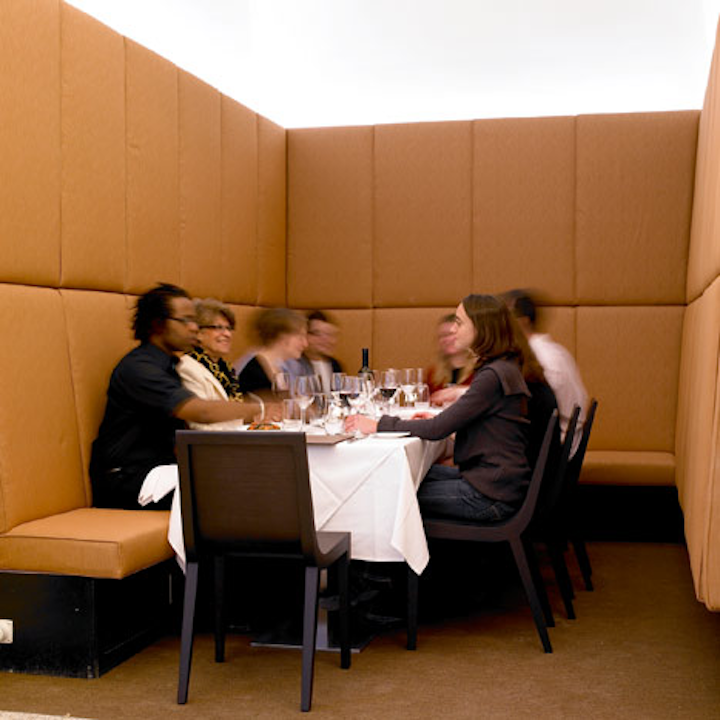 Photo: Heath Robbins Photography