Volkswagen Rolls Out Car in Industrial Environs
The Tiguan premiered under scaffolds and neon lights and to the tune of rock, hip-hop, and international drum beats.
December 6, 2006
Hearing the call of consumers who want more environmentally friendly cars,
Volkswagen
released its latest concept car—the purportedly fuel-efficient
Tiguan
—in an industrial-looking party space at
Raleigh Studios
. Hosts-for-hire
Zooey Deschanel
,
Jaime King
, and
Christian Slater
welcomed guests to this sneak peek of the compact SUV.Volkswagen's
Emanuela Wilm
tapped
Bryan Rabin
and
David Rodgers
of
Rabin Rodgers Inc.
, who worked with
Fingerprint Communications
to produce the event. The team strove to mimic the car's ongoing developmental status by flanking the sound stage with two-story-high scaffolding that lent the venue a still-under-construction look. "The car is still developing itself," Rodgers said. "The scaffolding helped create an environment in a state of change and growth while also reinforcing the idea of design."
Heaven or Las Vegas
provided bright neon signs (including repeating Tiguan logos) that dotted the scaffolds, creating a cool metropolitan edge reminiscent of the Sunset Strip and Hollywood Boulevard.
Midway through the event, the virtual city experienced a blackout of sorts, as the lights went out and spotlights directed guests' attention to Taiko, African, and Brazilian drum performances throughout the venue, culminating in an American marching band weaving through the crowds toward a scaffold by the entrance. There, a scaffolding tower lifted and a garage door with the Volkswagen logo opened to present a bright-orange Tiguan.
Rabin and Rodgers highlighted the venue with the car's colors—orange, black, and gray—by painting walls black, laying a winding orange vinyl tire-track pattern on the floor, and dressing servers in gray. The pair also had the track pattern re-created on the ties and scarves worn by staff.
The music and entertainment was eclectic, including DJ sessions by
Twiggy Ramirez
of rock band
Nine Inch Nails
and
Adam 12
of indie group
She Wants Revenge
, as well as an end-of-the-night performance by hip-hopper
Ludacris
. "The music and DJs really illustrated the urban-jungle theme," Rabin said. "The mix of music is like what you hear when you walk in the streets of the city. It's a real collision of cultures."
—Rosalba Curiel
Posted 12.06.06
Photos: WireImage
Related Stories
Rabin Rodgers Turns Five
MTV Inspires Enterprise Employee Awards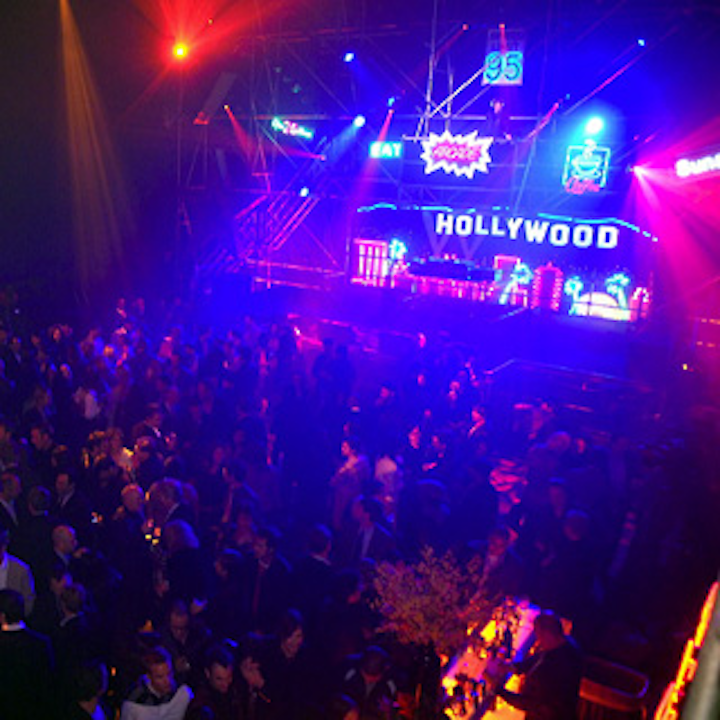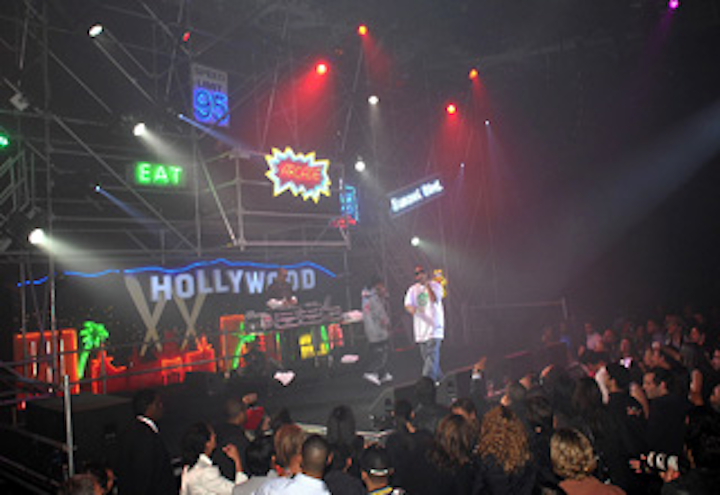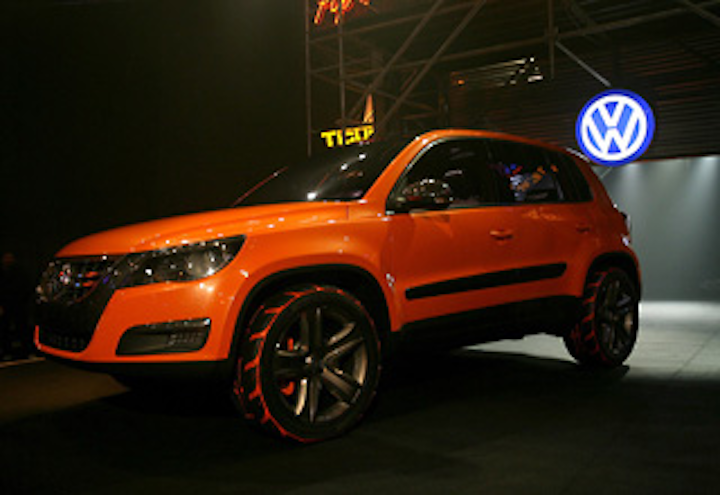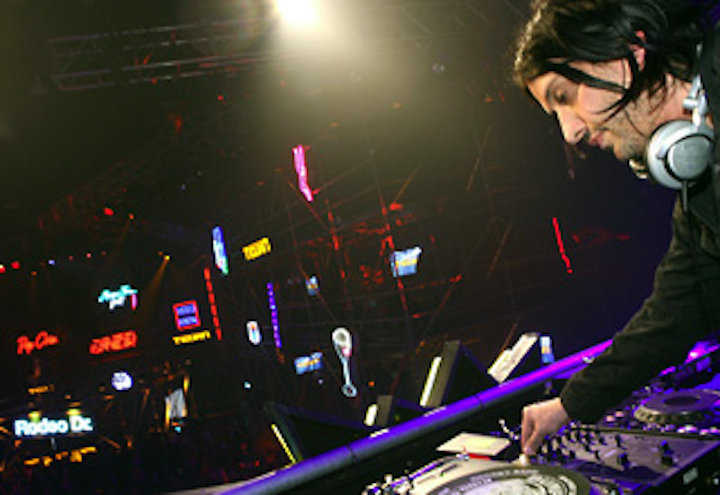 Featured Venues/Suppliers: