Sahara Steakhouse: Iconic House of Lords Modernizes Look and Feel
December 10, 2010
The House of Lords steak house has 50 years of history in Las Vegas, which means it has both achieved iconic status—and been around long enough for a makeover. Quietly reopening under the new name Sahara Steakhouse (the change will be broadcast more loudly and widely after the new year), the venue remains open while it works to modernize its look and feel. The space is swapping out some of its older stained-glass windows for vintage images of the Rat Pack and other celebrities who have showed up at the space over the years.

The venue is available for buyout with a total capacity of 96. A semiprivate space off the main dining room holds about 50.
The well-established steak house is known for its top service (perhaps a throwback from earlier days of restaurant graciousness), and also for its affordable options in the land of high-priced steaks.

Plush, intimate booths provide seating, where guests can dine for masculine meals of triple peppercorn New York strip, filet mignon, bone-in rib eye, top sirloin, half roasted duck, or prime rib of beef. Guests can also choose their own surf-and-turf combos, with those meat options plus either lobster tail, a pound of crab legs, or scampi. Desserts include red velvet cake, a multilayered "colossal" chocolate cake, New York cheesecake, or crème brûlée.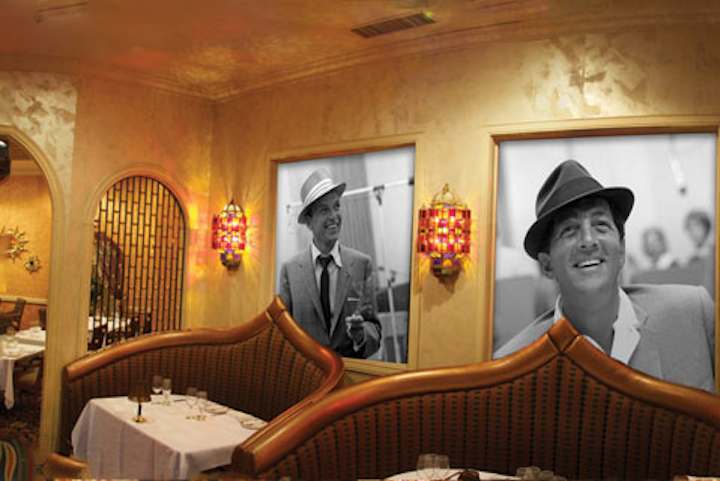 Photo: Courtesy of the Sahara Hotel & Casino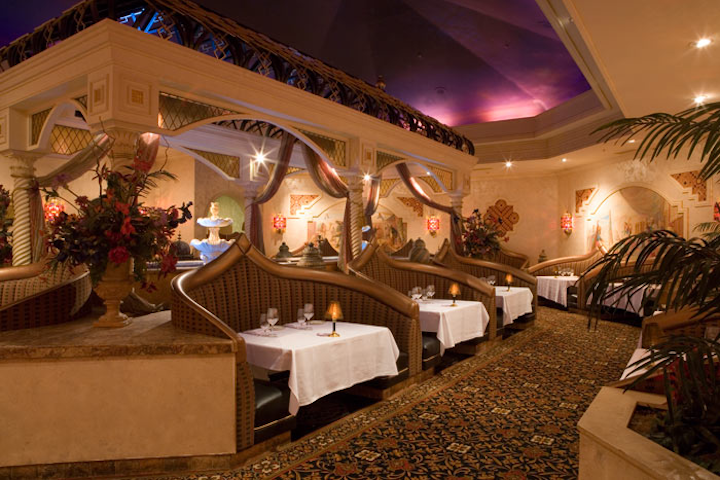 Photo: Courtesy of the Sahara Hotel & Casino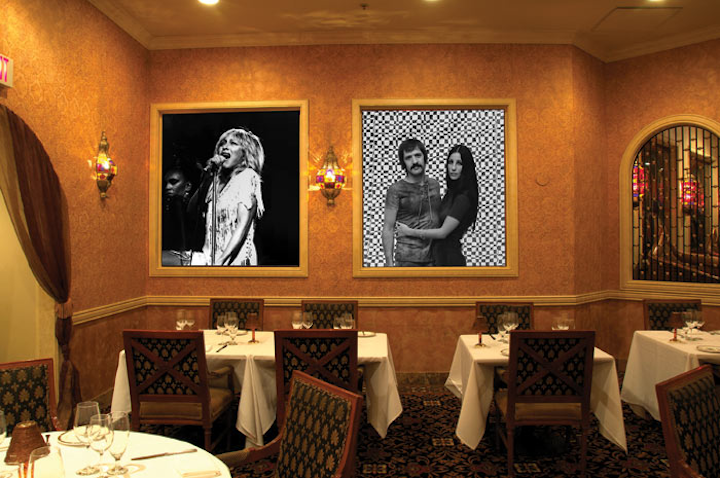 Photo: Courtesy of the Sahara Hotel & Casino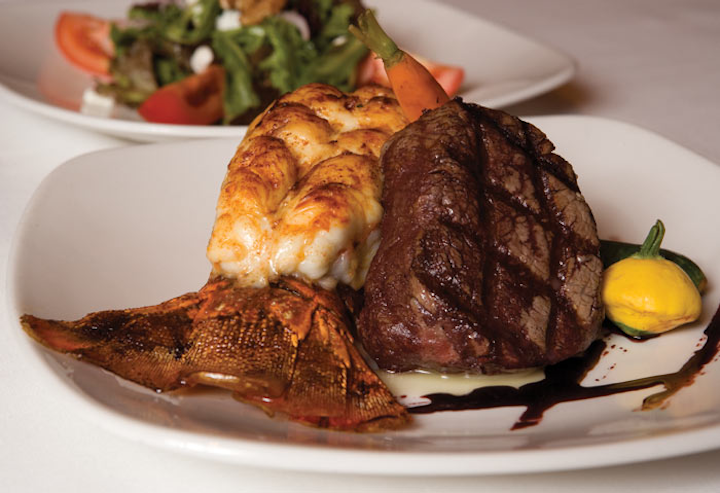 Photo: Courtesy of the Sahara Hotel & Casino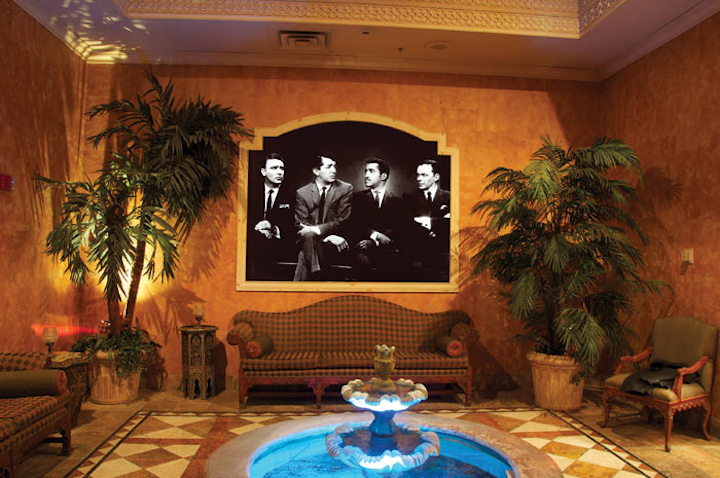 Photo: Courtesy of the Sahara Hotel & Casino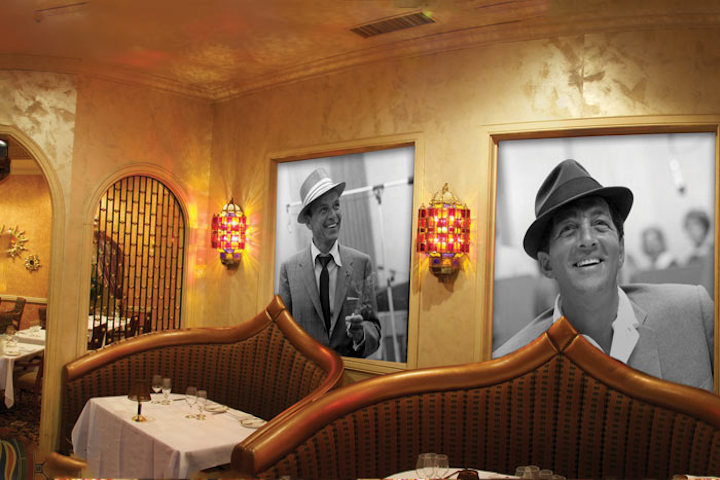 Photo: Courtesy of the Sahara Hotel & Casino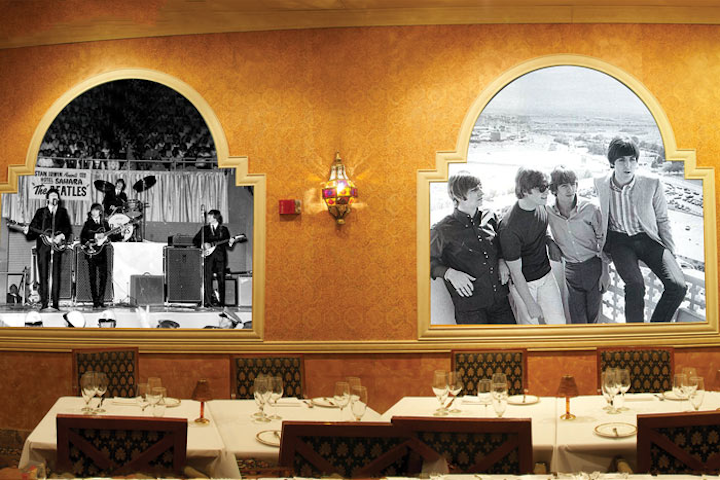 Photo: Courtesy of the Sahara Hotel & Casino