In 'Managed Growth Strategy,' 'Bon Appétit' Draws 5,200 Vegas Uncork'd Guests for Intimate Dinners
May 12, 2011
Over the years, Las Vegas has evolved from Sin City to a family playground to a destination for sophisticated consumers of fine art and cuisine. To those in the know, the recent burgeoning of world-class restaurants is old news. And a coalition of civic, hospitality, and foodie journalism entities has been getting the word out to everyone else with its annual Vegas Uncork'd by Bon Appétit food and wine festival, now in its fifth year.

"We started this event at a time when there were a lot of new chefs coming to town," said the event's executive director, Rob O'Keefe. "We've long had strong culinary offerings, but we wanted to bring additional people who might not give us credit for being a culinary wonderland."

Held over the Mother's Day weekend to give participating hotels a boost before the onset of Las Vegas's searing summer, the event, billed as an "epicurean extravaganza," drew more than 5,200 ticketed guests—25 percent local, the rest from around the country and abroad, Canada, Mexico, Europe, and the Pacific Rim—to 25 events involving more than 50 chefs from May 5 through 8. That's more than double the attendance and a third more events than the inaugural festival.
Spread among five participating hotels—Caesars Palace, Wynn and Encore, MGM Grand, Mandalay Bay, and Bellagio—the festival involves elaborate coordination between presenting sponsor Bon Appétit (including the magazine's special event director Melissa Poll, and editor in chief Adam Rapoport); Cathy Tull, senior vice president of marketing for the Las Vegas Convention and Visitors Authority; each hotel's food and beverage team; and O'Keefe. The event was managed by Overland Entertainment, a regular with Condé Nast magazines, and sponsorship activator Octagon's Washington, D.C. office brought in American Express to join the event's dozen sponsors. The sponsors also included Infiniti, Clarisonic, Fiji Water, and Travelocity, which dispatched its "Roaming Gnome" and a photographer to take pictures with chefs and guests.

And while the tourism mecca has drawn some of the world's top chefs, such as Charlie Palmer, Joël Robuchon, Alain Ducasse, and Susan Feniger, to open their own restaurants there, this is the rare moment when most are in residence. Indeed, that's one of the chief selling points of the festival: up close and personal dinners, parties, and demonstrations with some of the biggest names in the restaurant world.

Limiting most dinners to 30 to 70 guests is key to organizers' "managed growth strategy," O'Keefe said. "When we add a new event, we do so with the overall numbers in mind. We want each event to have a sense of intimate access between the chefs, the sommeliers, and the winemakers." This year's highlights included the signature grand tasting at Caesars Palace, where 50 chefs and sommeliers (including celebrity newcomers Michel Richard and Nobu Matsuhisa) were joined by star mixologists, who served up original and traditional cocktails and demonstrations; Top Chef's Tom Colicchio's after-party at his eatery, Craftsteak; born-again vegan Steve Wynn's gourmet vegan tasting reception whipped up by Tal Ronnen, who has cooked for Oprah Winfrey and trained the Wynn resorts' chefs; and a dinner of Frank's favorite dishes with Tina Sinatra, to toast the inaugural release of Sinatra Family Estates' "Come Fly With Me" cabernet sauvignon.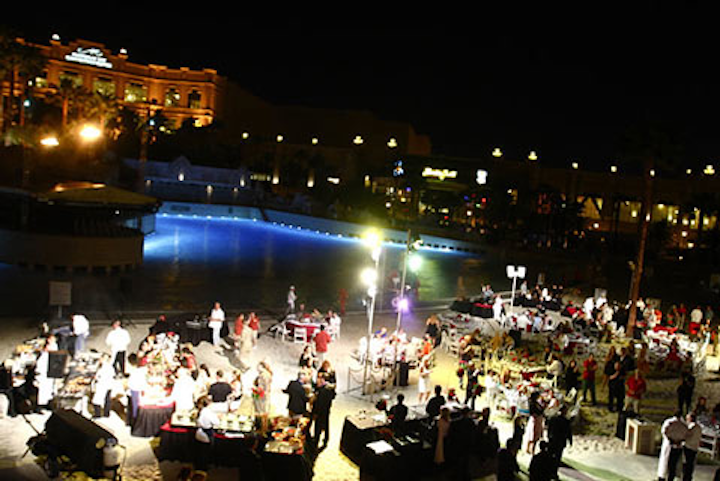 Photo: Courtesy of Vegas Uncork\'d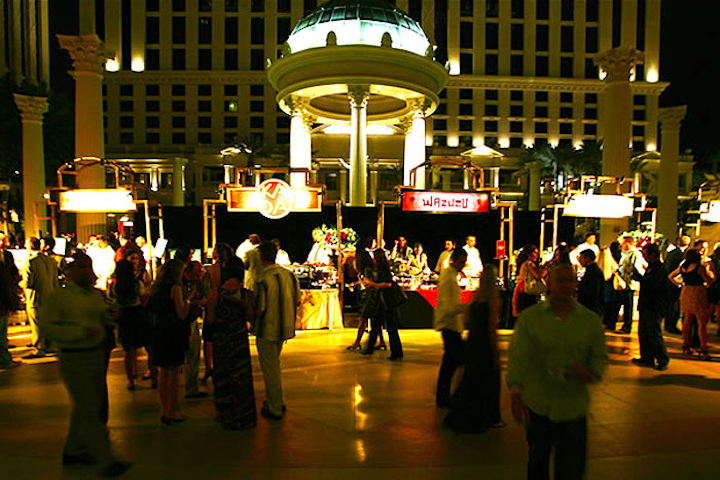 Photo: Courtesy of Vegas Uncork'd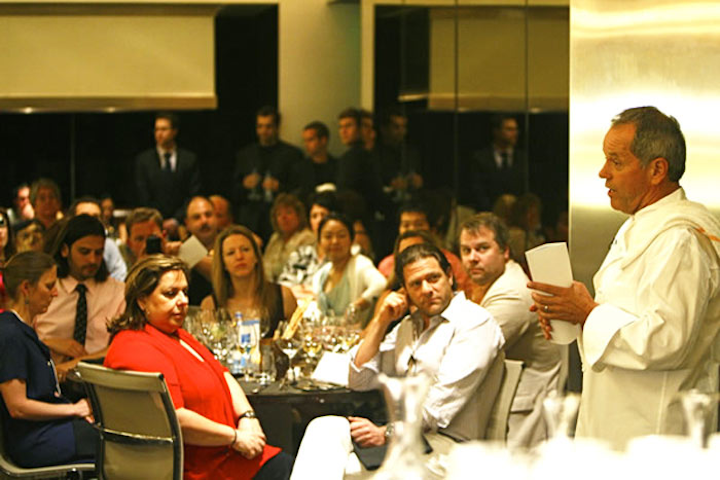 Photo: Courtesy of Vegas Uncork'd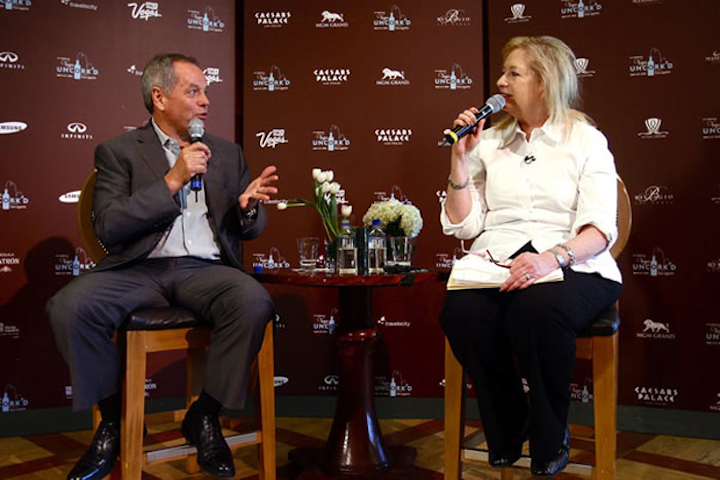 Photo: Courtesy of Vegas Uncork'd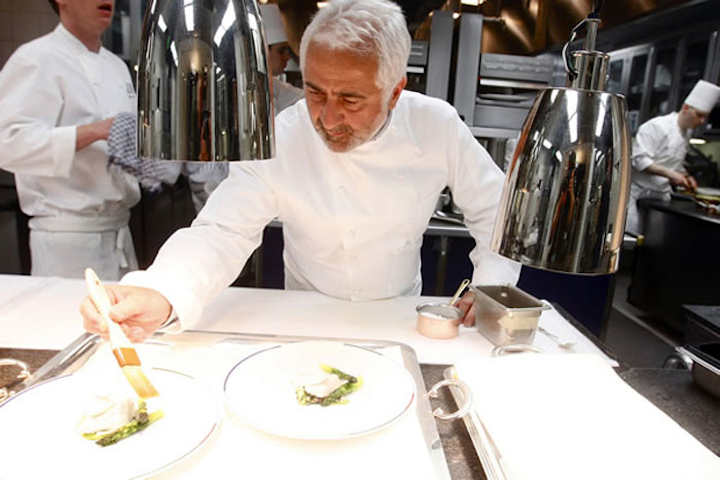 Photo: Courtesy of Vegas Uncork'd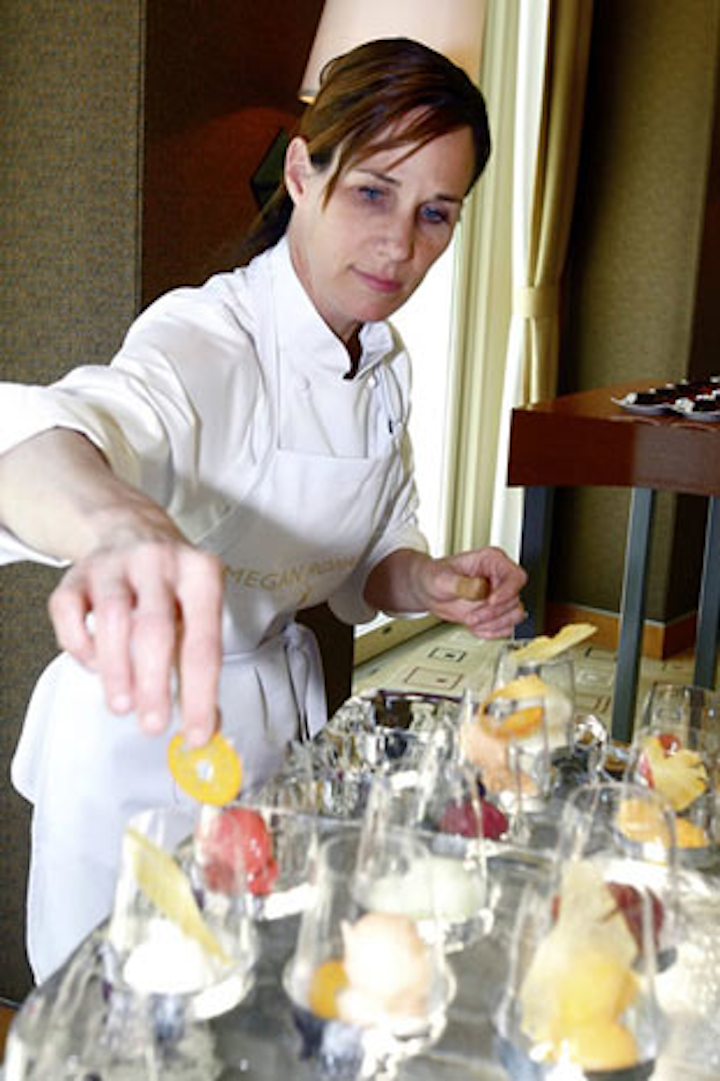 Photo: Courtesy of Vegas Uncork'd
Photo: Courtesy of Vegas Uncork'd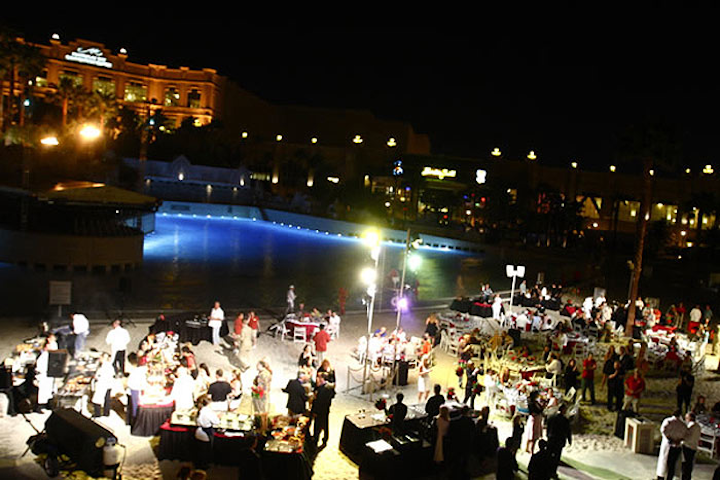 Photo: Courtesy of Vegas Uncork'd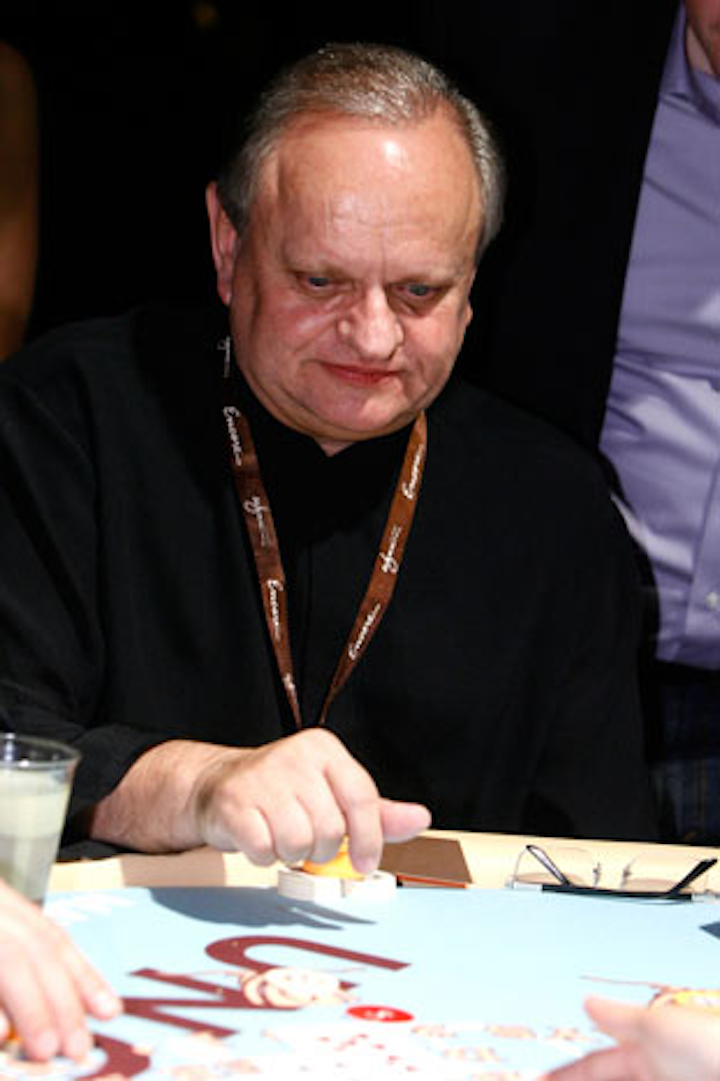 Photo: Courtesy of Vegas Uncork'd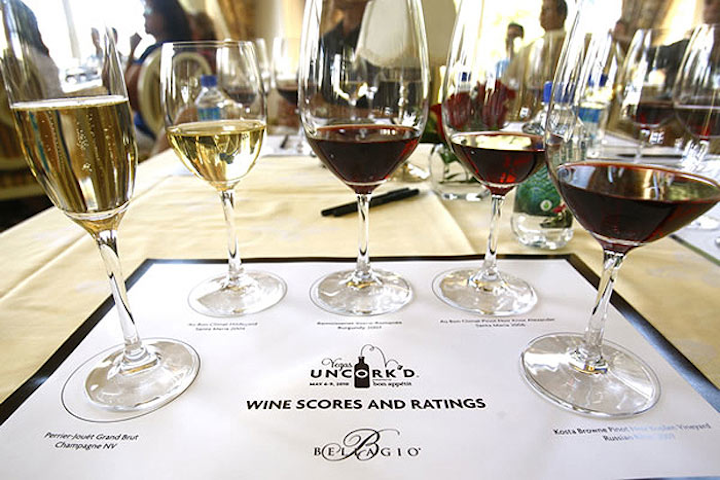 Photo: Courtesy of Vegas Uncork'd
Featured Venues/Suppliers: