What Are Your Goals for Next Year?
December 31, 2012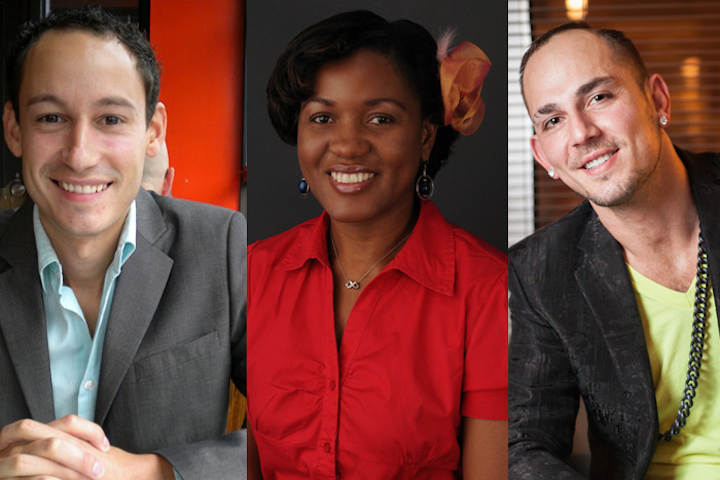 Photos: Courtesy of Daniel Chimento & Deborah Smikle, Denis Largeron
"To creatively push the envelope in the interior design and event industry. With a new year comes new ideas and new fashions, and I will strive to bring these designer trends into the environments I create."
Myron Wolman, president/design director, Myron Wolman Designs, Washington
"To embrace strategic plans, empower our team, and continue to exceed client expectations."
Jason Wanderer, president, Precision Event Group, Beverly Hills

"To get back to creating content that will foster positive change in our industry through education and awareness. This includes new considerations for A.D.A. [Americans With Disabilities Act], green meetings and sustainability knowledge, and empowerment with technology."
Midori Connolly, chief AVGirl, AVGirl Productions, San Diego

"Grow, grow, grow! We're excited to see how the Canadian economy is improving, and our client organizations will benefit from the uptick in available resources."
Daniel Chimento, creative director, Dragos Productions, Toronto

"To take a step back from the day-to-day and watch my team shine."
Leslee Bell, president and chief creative officer, Decor & More, Toronto

"To incorporate more local vendors into our events, get 
better at learning people's names, and stay more connected with my 
constituents through all the networks to learn what they really need and 
want from an industry event."
Emily Isovitsch, managing director, the One Club, New York

"To kick it up a gear, especially when we unveil new meetings spaces this spring."
Ian Johnson, director of convention services, Sheraton New York Times Square Hotel, New York
"To bring even more experiential aspects to my client press events."
Jennifer Maguire Coughlin, president, Jennifer Maguire Coughlin PR, New York
"To give back to the community with volunteer efforts—so many are still suffering from the effects of Hurricane Sandy. Volunteering heightens my senses and sparks creativity, both essential elements for refueling and bringing innovative ideas to clients in the new year."
Lee Anne Rees, director of catering and event sales, Restaurant Associates, New York

"To always carry my business cards with me everywhere I go."
Deborah Smikle, director of event planning and management, Wine Dine and Roses Events, Jamaica
"To take more time to indulge in a couple of favorite activities that can be shared with my family and friends. As our lives are so hectic and consumed by our careers, sometimes our personal and family life take a back seat. Scheduling these activities well in advance would help secure the commitment."

Sandi Hoffman, owner, SRH Events, Washington

Join the conversation about this topic and others on our Facebook page and LinkedIn group.


Featured Venues/Suppliers: