This Week in Los Angeles: James Beard Awards Finalists Announced, Virtual Weddings Legalized, and More
West Coast editor Claire Hoffman covers the week's biggest event news.
May 7, 2020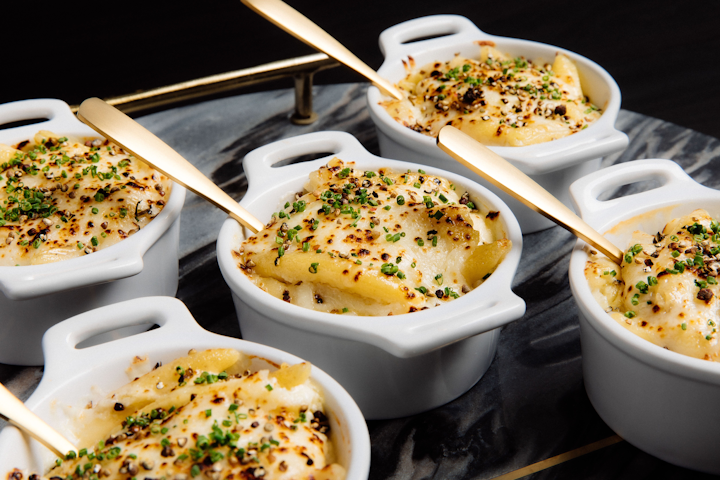 Photo: Courtesy of Wolfgang Puck Catering
LOS ANGELES—Welcome to BizBash's Los Angeles-based column, where West Coast editor Claire Hoffman covers the week's biggest local news. Got a tip? Get in touch!
In Case You Missed It
This week, we tuned in to Los Angeles-based brand Create & Cultivate's 10-hour virtual conference. Check out the team's smart strategies for virtual networking, social media engagement, mixing live and pre-recorded content, and more.
We also spoke to L.A.'s own CH Cre8tive and 15/40 Productions about how drive-in theaters could bring back movie screenings, product launches, and other types of in-person gatherings as stay-at-home orders begin to ease. Here's how it would work—and still keep attendees safe. 
Moves & Milestones
Valeisha Butterfield Jones is the new chief diversity and inclusion officer of the Recording Academy. In the newly created role, Jones—the former global head of inclusion for Google—will work to apply inclusionary practices across the Academy, including in its events such as the Grammys. 
Venue Buzz
Nine Los Angeles restaurants and chefs have been named finalists for the James Beard Awards. Los Angeles Times: "Sqirl chef Jessica Koslow and Birdie G's chef Jeremy Fox were named finalists for the Best Chef California award, while Mei Lin's Nightshade in the Arts District and Dave Beran's Pasjoli in Santa Monica were named finalists for Best New Restaurant. ... The James Beard Foundation's 30th-anniversary ceremony and celebration, originally slated for May 4, has been rescheduled for September 25 in Chicago."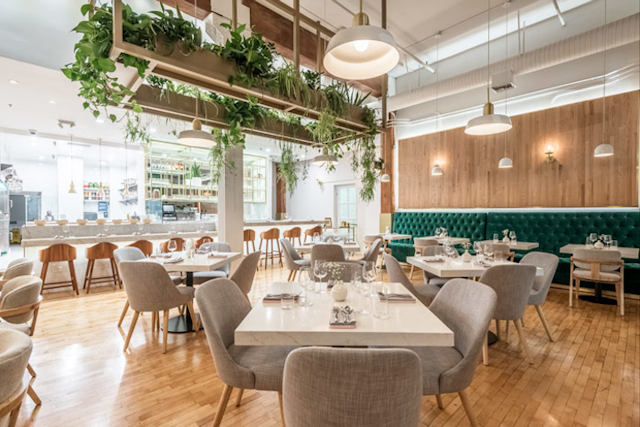 Nightshade, chef Mei Lin's flagship restaurant open since January 2019, is a finalist for Best New Restaurant. Located in the Arts District downtown, the airy, industrial space has white-washed brick walls, marble details, emerald-green banquettes, and hanging greenery. The semi-exposed kitchen is located behind a 10-seat bar counter; overall, the Chinese eatery seats 60.Photo: Wonho Frank Lee
In the News
Mayor Garcetti has announced the flower wholesalers may now open as essential businesses. Los Angeles Daily News: "The change comes ahead of Mother's Day weekend, and gives wholesale vendors at the Los Angeles Flower Mart the ability to reopen, Mayor Eric Garcetti said Tuesday, May 2, during his daily briefing. ... But he added that for now, the change applies only to wholesale distribution. Garcetti said he was unsure if this would lay the groundwork for receiving orders from retail flower shops doing curbside pickup ahead of that holiday." 
Last Thursday, Governor Gavin Newsom signed an executive order allowing marriage licenses via videoconferencing. KTLA: "For the next 60 days, adults can get a marriage license, at the discretion of their local county clerk, as long as both adults are physically in California, are present in the video chat, and can show proper identification. The license will then be issued via email, according to the order."
Related: How Weddings, Birthday Parties, and Other Life Events Can Still Be Celebrated Virtually
After the cancellation of E3, the gaming industry is teaming up for Summer Game Fest, a season-long virtual event. Los Angeles Times: "Spearheaded by Geoff Keighley, the architect behind the annual Game Awards, Summer Game Fest will aim to somewhat replicate the teaser-heavy game events that accompany the Electronic Entertainment Expo (E3), typically held each June in downtown Los Angeles. ... Summer Game Fest begins this month and will continue through August."
Overheard
"[The players are] going to play the game that they love and they're going to play it 150 percent like they do with the fans in the stands. ... If you're down, the Lakers fans are some of the best fans in the NBA when they start screaming and hollering. They'll miss that, but if you think they're not going to perform just because fans aren't there, no."
—Los Angeles Lakers legend Magic Johnson, discussing what the NBA may look like without spectators in the audience. 
On the Scene
Street Food Cinema is working on a new drive-in outdoor movie series; the Los Angeles-based company is also renting outdoor movie gear for drive-in screenings, graduations, weddings, and other events. 
What's Next
The Los Angeles Beer Festival—Virtual Edition takes place on Saturday. Starting tomorrow, event attendees will be able to pick up cases of 10 special-release beers at select locations throughout central and west L.A. The two-hour interactive livestream will then feature guided tastings with various local and regional breweries, plus live performances and games. Tickets start at $42 for the Rock Star Beer Festivals-produced virtual event.