Chefs Whip It Up at Hunger Benefit
A clubby ambience set the scene as guests savored gourmet fare at the Broward County Convention Center.
June 12, 2007
It was a cornucopia of culinary delights. It was a chance to taste offerings from some of South Florida's most innovative chefs. It was the convergence of more than 40 restaurants and dozens of wineries, all participating in the 15th annual Taste of the Nation benefit. Held at the
Broward County Convention Center
, the event attracted more than 1,500 people to raise money to fight hunger among children. The Fort Lauderdale event benefited Share Our Strength, which supports local agencies involved in hunger relief and other humanitarian services. In all, organizers said the event helped raise enough money for one million meals, the evening's goal.
The event was organized as a tasting odyssey, with wine and food displays mixed along the sides of the convention hall. The middle of the hall served as base for a massive Finlandia-sponsored bar designed by
Top Notch Productions
(where cocktails and other beverages were available), as well as a square of silent auction tables. Event coordinators cleverly turned the cavernous hall into a cozy, festive dinner club, with soft mood lighting from large white Chinese papier-mâché orbs by
Frost Lighting
. All event production companies donated their services, and Frost projected the companies' logos on the walls throughout the venue.
At the far end of the hall was the Grand Cru Lounge, a special ticket-holder section where guests were treated to assigned-table seating with table-side service and an open bar while being feted by the chefs and vintners. This section also included a stage with a demonstration kitchen for the Florida Sunshine Showdown Cook-off, which pitted students from the Florida International University culinary program against Chef Oliver Saucy (
Cafe Maxx
, Pompano Beach) and the SOS All Star team.
Seating areas dressed in tropical-colored linens by
Panache: A Classic Party Rentals Company
were placed throughout the convention hall, allowing eventgoers to lounge and relax.
So Cool Events
designed six-foot-long clear glass high-top tables and striking purple columns that bordered the Grand Cru Lounge.
Bubble Fine Art & Design
set up funky conversation areas, with pink and orange "Qar-Couch" molded Styrofoam chairs, and an inflatable bar used for the V.I.P. champagne reception.
Jeren Foliage
added greenery and plants throughout the hall, warming up the concrete venue.
Though the event was visually dazzling, it was the food that stole the show. The accomplished chefs of many of South Florida's restaurants were on hand to make sure every plate was expertly executed. Everyone from Johnny Vinczencz of
Johnny V
to event chairman Allen Susser of
Chef Allen's
was present with samples from their restaurants. Standouts included Absinthe restaurant's made-to-order tuna tartar ice sculpture station and Cafe Emunah's organic sushi. Silent auction items included dinner for six at Mark's Las Olas, a Holland America seven-day cruise, tickets to a taping of the Rachael Ray show in New York, and a week's stay at a villa in Tuscany.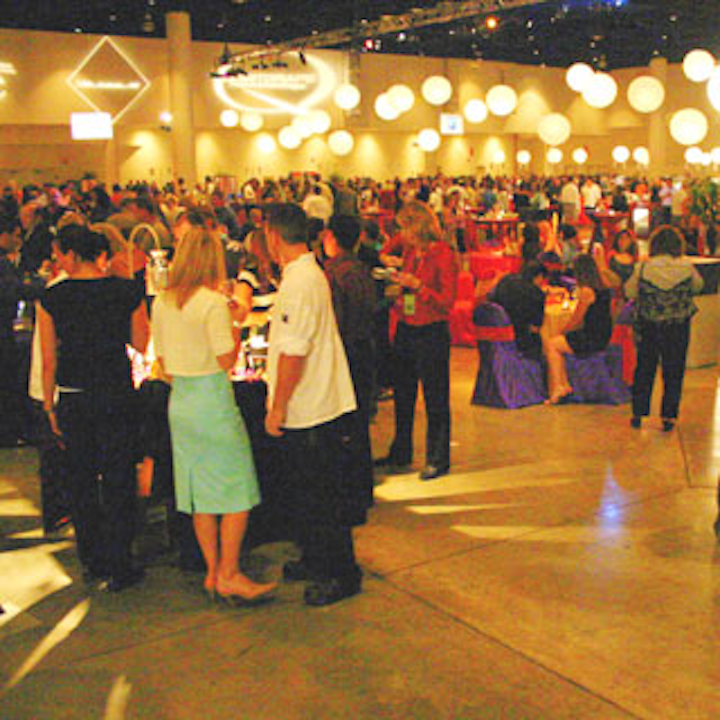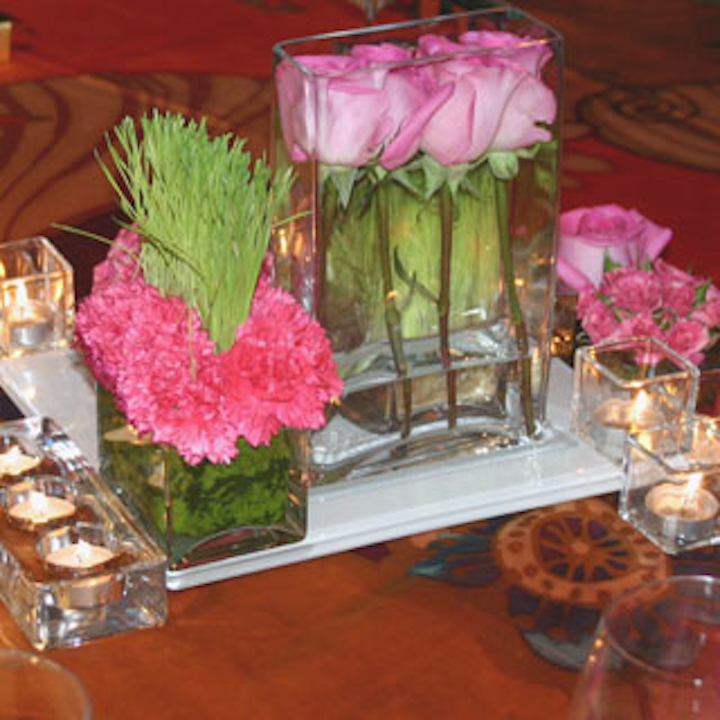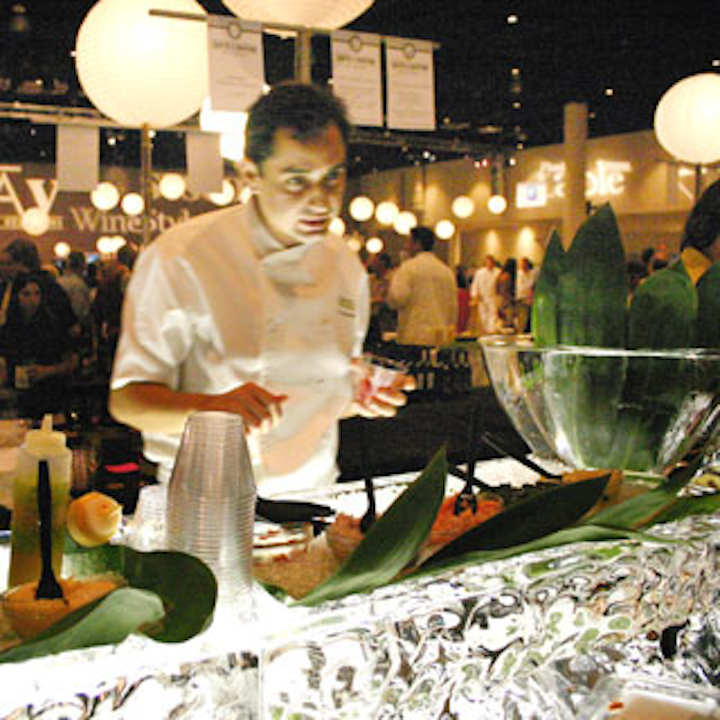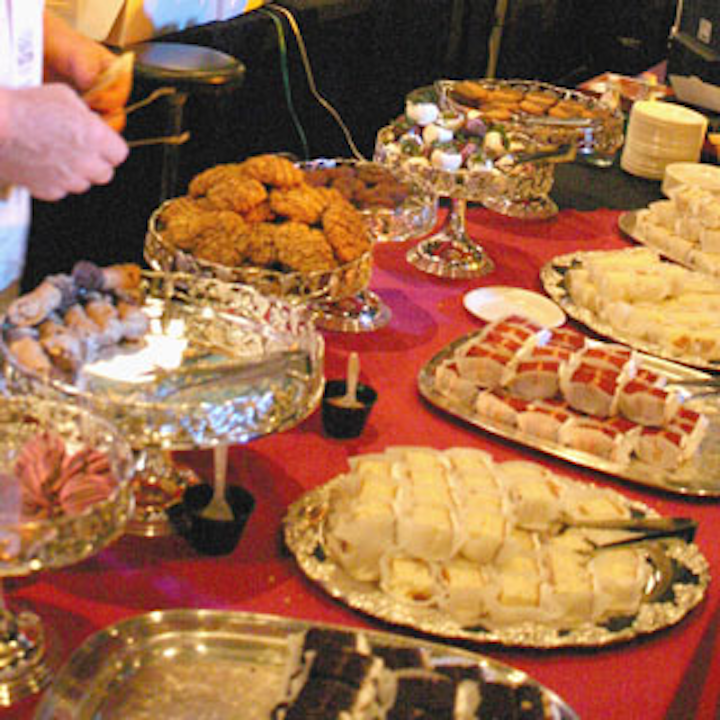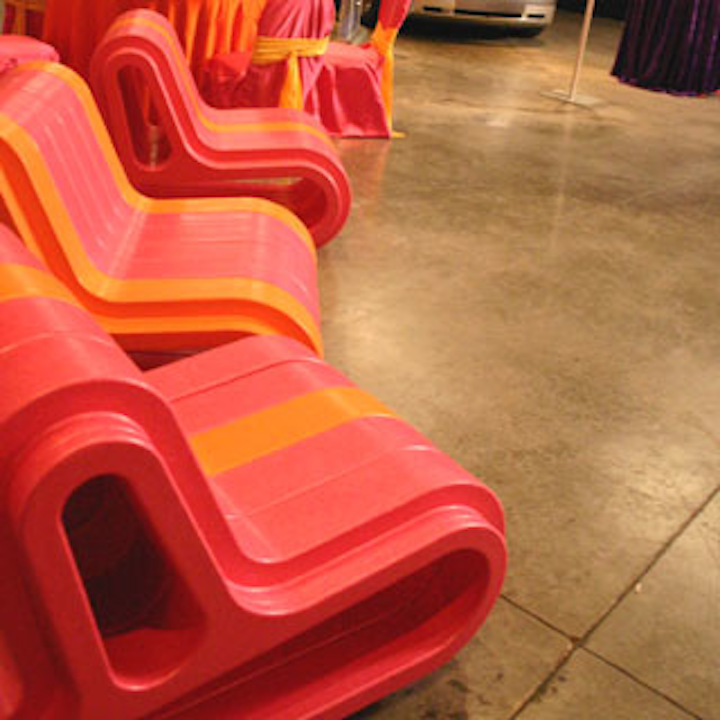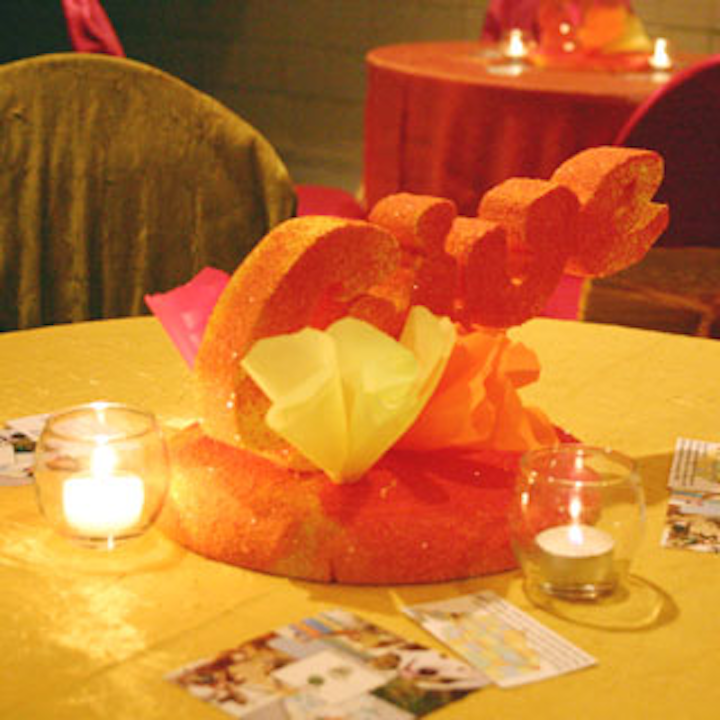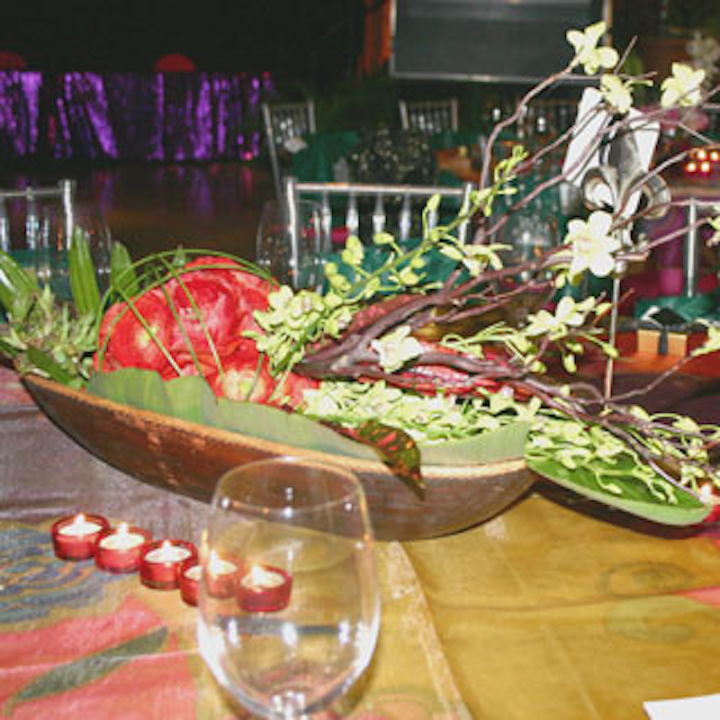 Featured Venues/Suppliers: